Samsung has pinned down North American price and availability for two of its flagship cameras today, announcing final details for the NX30 and Galaxy Camera 2.
The NX30 can be picked up starting today for a kit price of just $999, while the Galaxy Camera 2 can be had for $449 beginning in mid-March. The NX30 will be kitted with Samsung's 18-55mm f/3.5-5.6 lens, which also features optical image stabilization. It is compatible with all of Samsung's NX lenses.
The two cameras were announced just ahead of this year's International CES. While the Galaxy Camera 2 is a minor update to Samsung's Android-powered line of compact cameras, the NX30 represents a major overhaul of the company's flagship interchangeable lens camera.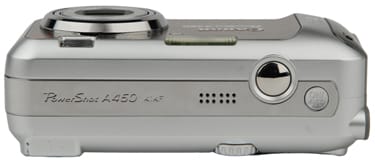 We had a chance to go hands-on with both cameras ahead of the show and during our time in Las Vegas. For our full hands-on impressions of the Samsung NX30, please go here. To see what the Galaxy Camera 2 has to offer, please head here.
For the full text of today's press release, you can click over to Samsung's US press website. We should have full reviews of both cameras in the coming months.