The Best Soundbars Under $200 of 2019
By Lee Neikirk, Updated June 04, 2019
It doesn't matter how expensive they are: from the priciest 4K/HDR OLED sets to the more affordable options under $500, most TVs have one thing in common: their built-in speakers aren't very good.
That's what soundbars are for. These compact speaker housings sit low to the ground in front of your TV, turning its otherwise mundane sound into a respectable audio experience. Not only do soundbars deliver much more audio wattage than TV speakers, but they're also usually equipped with a wider range of audio output/reception options, more finely tuned sound modes, and even the more affordable ones often come with key extras like a wireless subwoofer.
And you don't have to pay a ton of money for a great soundbar—we found that out ourselves. If you want our favorite for under $200, check out the Polk Audio Signa S2 (available at Amazon). However, all the soundbars we tested brought something to the table, even if some were a little better than others.
Here are the best soundbars under $200 we tested, ranked in order:
Polk Audio Signa S2
Yamaha YAS-108
Razer Leviathan
Vizio SB3651-E6
JBL Bar Studio
Advertisement - Continue Reading Below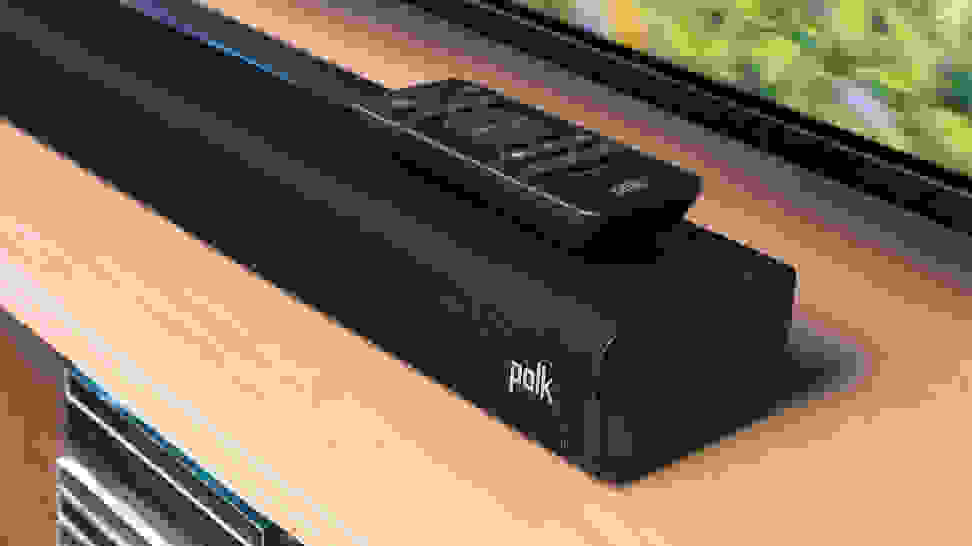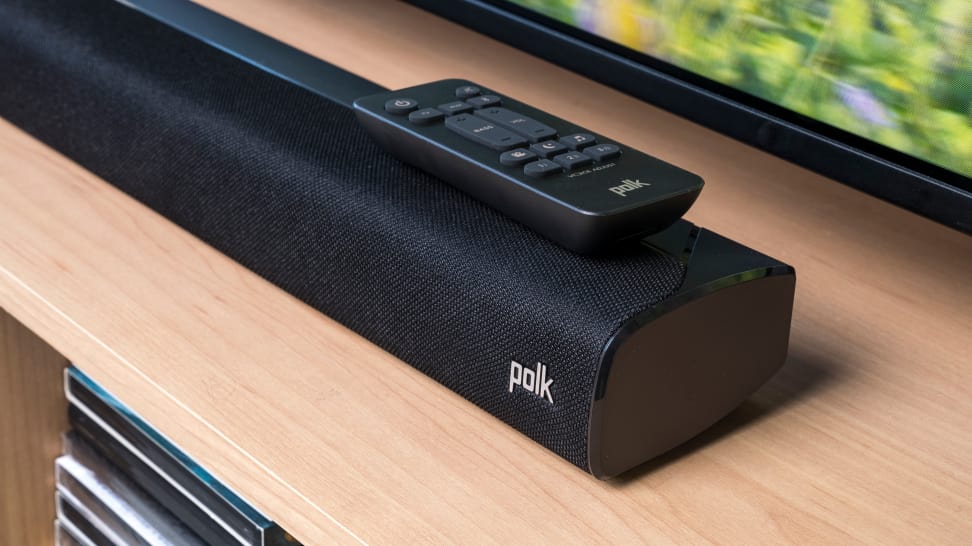 How We Tested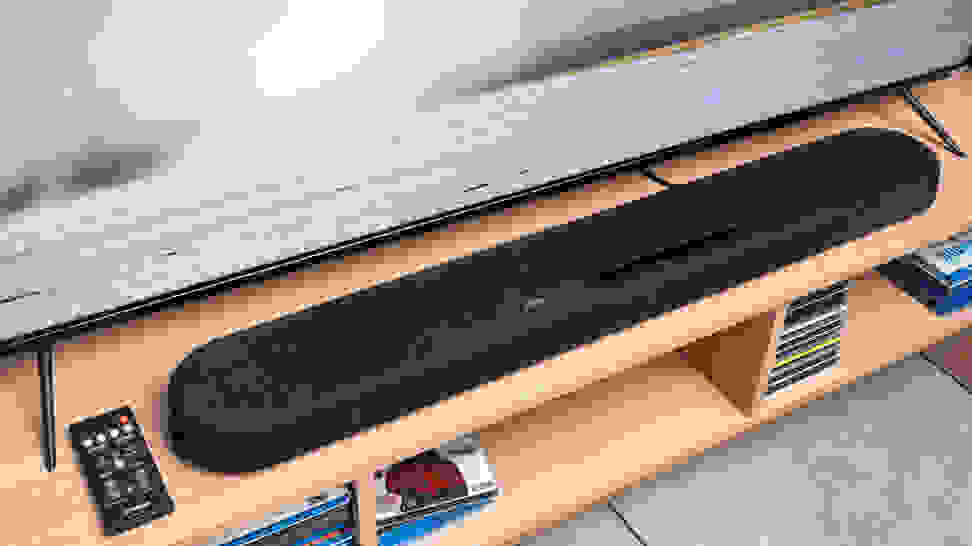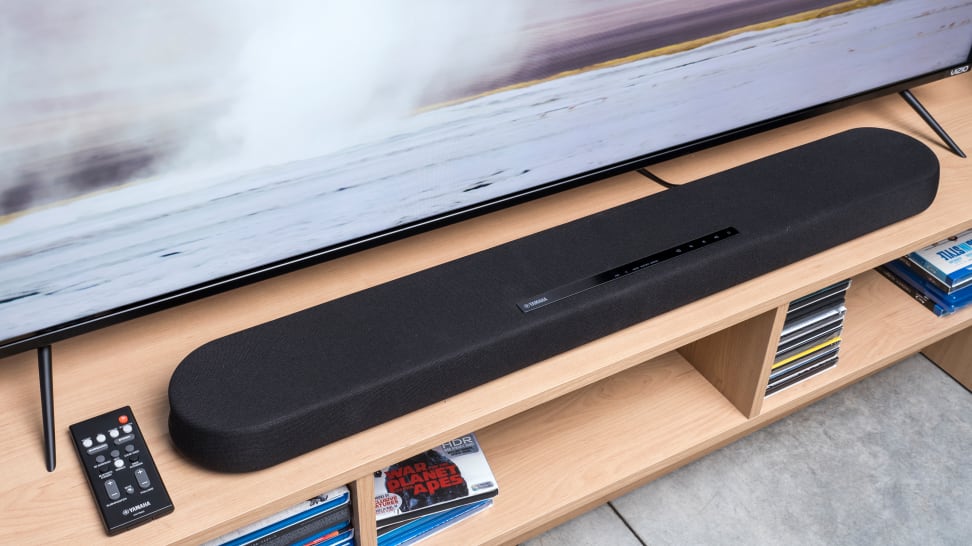 The Tester
Hello. I'm Lee Neikirk, an ISF-certified AV calibrator as well as a musician and music-lover. I love listening to music almost as much as I love making it, and have enough experience mixing on studio monitors and fussing over built-in TV speakers that I find soundbars and consumer sound systems to be fascinating to work with. While the sound quality is a chief consideration in these reviews, in lower price brackets we're just as focused on practicality and usability.
The Tests
We compared five standalone soundbar and soundbar/subwoofer combinations from five major manufacturers with prices ranging from around $100 to around $200. Testing involved using them as any consumer would: using each bar as an audio substitute for a TV (via either HDMI ARC or optical), testing its streaming and Bluetooth functions, and analyzing its sound modes, voice-boosting modes, and individual proprietary features.
Where listening and frequency analysis is concerned, I didn't use any special equipment, just back-to-back analysis of sources like Netflix/Blu-ray movies (using a 55-inch Vizio M-Series 2018 TV), Spotify over Bluetooth (or Chromecast, where allowed), and occasionally, 3.5mm aux sources and USB. What I discovered is that, while the soundbars all had different combinations of drivers, tweeters, woofers, and external subwoofers, generally, audio quality was respectable in most cases. What really tends to set soundbars apart in this price range are usability pain points, design aesthetic, and responsiveness.
What You Should Know About Soundbars
In short, the point of a soundbar is to replace your TV's built-in speakers with something that actually sounds good. Because audio speaker (driver) clarity depends so much on the vibration of moving parts within a confined space, modern super-thin LED and OLED TVs generally don't have very good sound. You might think your TV sounds fine, but when you hear your favorite movies, TV shows, or music through a good soundbar, your opinion will change.
Soundbars aren't your only option for improving your living room/home theater audio, but they're by far the most affordable and convenient option for doing so. If you live in an apartment or smaller space, rent, or simply don't want to shell out the considerable funds it requires to install full-on in-wall speakers or a surround system in your home, a soundbar is a non-permanent way to easily up your TV audio experience.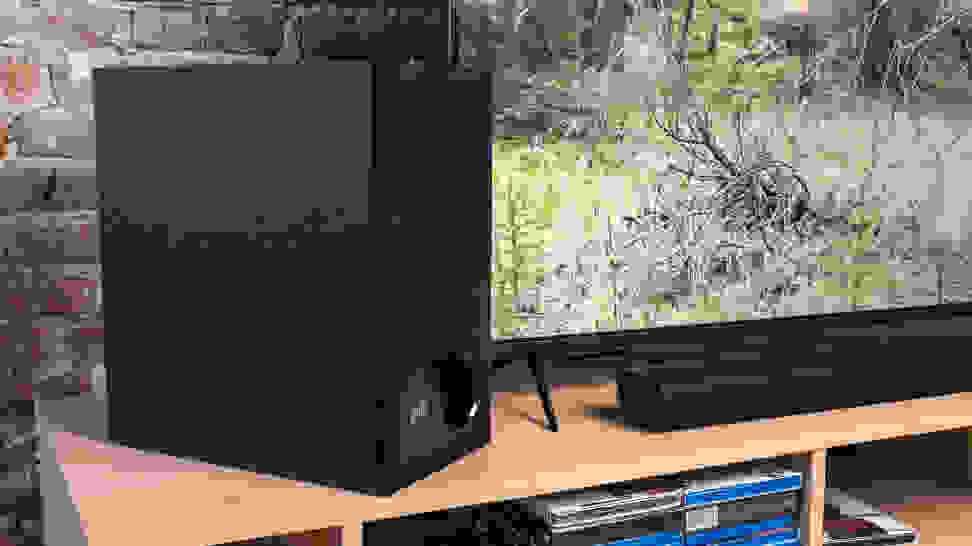 The major things to look for when shopping for a soundbar are price, audio output, and connectivity, the latter two usually being directly related to the first. If your price range is $200 or less, you likely aren't going to get extras like Dolby Atmos, object-oriented speakers, or a huge range of decoding/pass-thru options for advanced or lossless audio modes. However, you can expect to get multiple speaker drivers comprising at least a stereo (left/right) setup, and usually an external subwoofer.
Tweeters refer to smaller speakers (drivers) assigned to the high-mid and high (treble) frequencies of the audio spectrum. Woofers and sub-woofers refer to speakers (drivers) assigned to the midrange or bass/sub-bass frequencies of the audio spectrum.
---
Other Soundbars We Tested
Other Articles You Might Enjoy
Advertisement - Continue Reading Below