Fitness wearables are showing up in full force at CES 2015. With an inexhaustible list of watches, sweat bands, helmets, and even belts, gym-goers may find themselves lugging a lot of equipment with them when they hit the treadmill. French tech company Parrot has created a solution for the clutter with their Zik Sport headphones, which combine your headphones, music player, and fitness tracker.
Combining biometric sensors with Bluetooth headphones, the Zik Sports are a simple idea that makes sense. They're coupled with a companion app for Android and iOS that shows your heart-rate and style of running. These headphones are designed primarily for runners, and are specially designed to stay on your head while you move your feet.
Zik Sport headphones combine your headphones, music player, and fitness tracker.
We had the opportunity to play with a Zik Sport prototype at Parrot's booth, and while we weren't able to hit the track to give them a real test run, they appear to hold a lot of promise. We've been assured that the release version will boast additional features.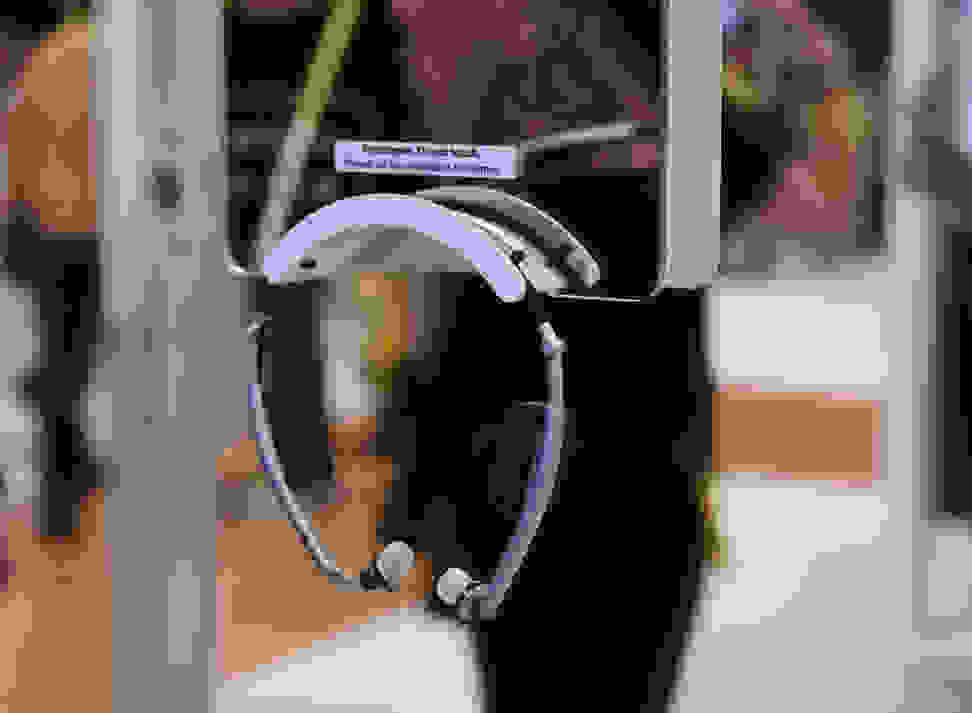 Design & Features
Sleek looks with promising functions.
We dig the Zik Sport headphones' futuristic sportswear aesthetic.
The Zik Sports are earbuds with an additional headband that loops over the top of your your head. They were designed especially for runners and gym activities that cause perspiration. The headphones feature five points of contact with the head—each earbud, temple pads, and the headband—in order to keep from sliding off as you sweat. Parrot claims that upon release, the temple pads will be touch sensitive controllers for your music.
The pair that we tried on were not retail-ready. Since they are still in the prototype phase, the headband was not adjustable. Because of this it's hard to speak to how comfortable the headband will be or how snugly it will fit when the retail version is finally released. The earbuds were thin and overly stiff—not terribly comfortable.
We dig the Zik Sport headphones' futuristic sportswear aesthetic, and the companion app appears well-designed. All the tracking features are displayed on one simple screen. The Zik Sports measure heart rate and running style, which is measured by ground contact time, cadence, and vertical oscillation. The interface is smooth and attractive, with intuitive graphics that are easy to understand.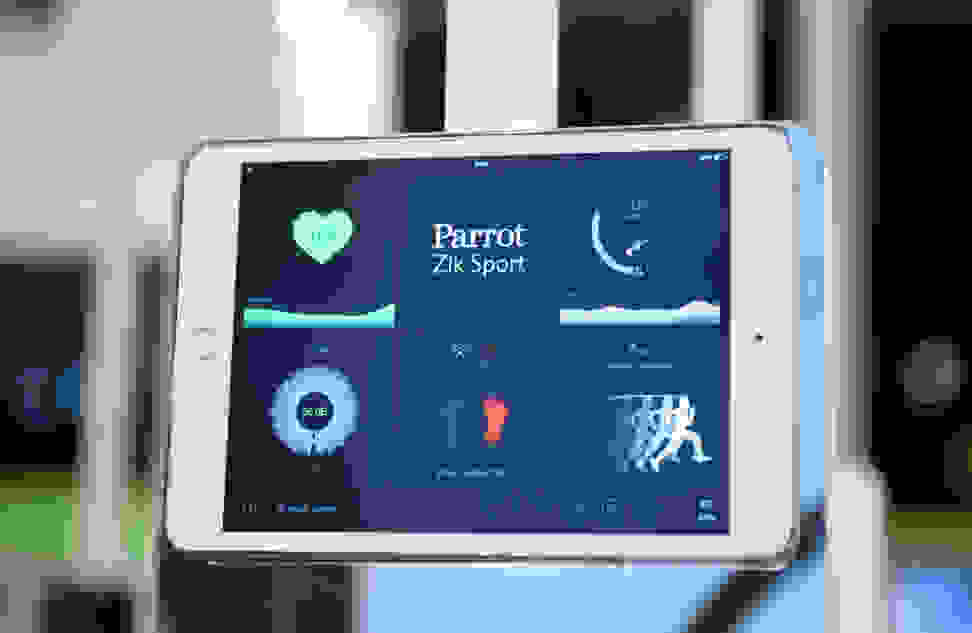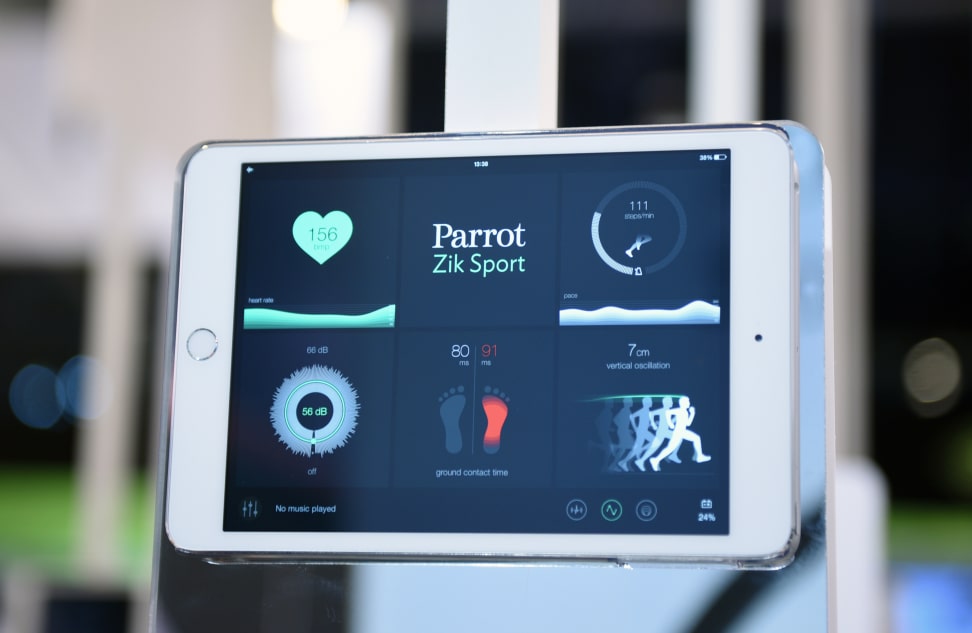 A Good Start
While the Zik Sports are not yet ready for the consumer market, they are a solid idea. It will be interesting to find out if they can deliver on their promises by the time they are ready for release. Parrot says they will be available for purchase at major retailers later this year.
Our editors review and recommend products to help you buy the stuff you need. If you make a purchase by clicking one of our links, we may earn a small share of the revenue. Our picks and opinions are independent from any business incentives.