Weddings
Here's how much you should spend on a wedding gift
Plus, what does etiquette say about second marriages?
Credit: Getty Images / FG Trade
As invites from soon-to-be-married couples start to pile up, you may be wondering how much to spend on a wedding gift. Nailing down an appropriate amount can be stressful—you don't want to spend too little and look like a cheapskate, but what is "enough," exactly?
According to The Knot, the national average spent on a wedding gift in 2019 was $120. But times are a-changin'. How does traditional wedding etiquette apply to the spike in Zoom weddings and smaller affairs because of the pandemic? And are there different expectations if you're attending a destination wedding, or regretfully declined but want to send something?
We talked to a few experts who shared several factors to help you gauge how much to spend on a wedding gift.
You're close with the couple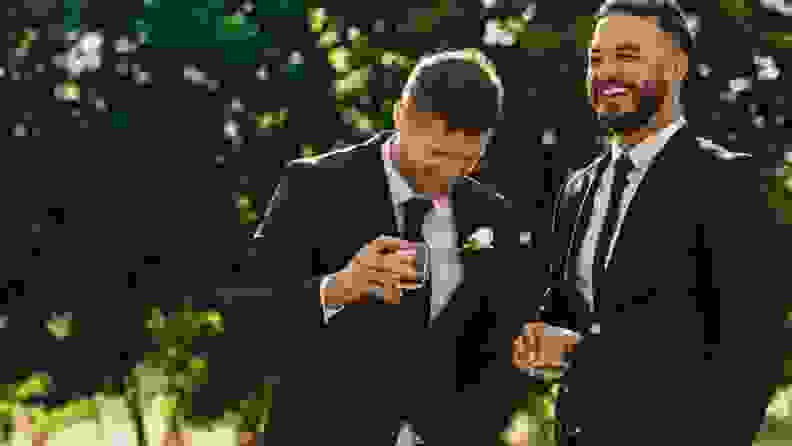 The closer you are to the couple, the more you should probably spend, says Miranda Crace, owner of Spoke Events, a Detroit-based event planning company. "Family members and close friends tend to gift more than, say, co-workers or college friends you haven't talked to in a while."
Another way to approach it? The average wedding gift is around $100 to $120—a great starting point, according to Bonnie Tsai, founder of Beyond Etiquette, an L.A.-based company that offers business and social etiquette training. From there, adjust the amount based on your relationship to the bride and groom. Remember: It's more about how close you are, not how extravagant the celebration may be.
"Guests shouldn't be expected to bring a generous gift because they're attending a wedding in a castle or one that requires black tie," Tsai says. "Likewise, if your childhood friend decided to have an intimate 20-person wedding at their house, it doesn't mean you should give an inexpensive gift."
You're attending with a plus one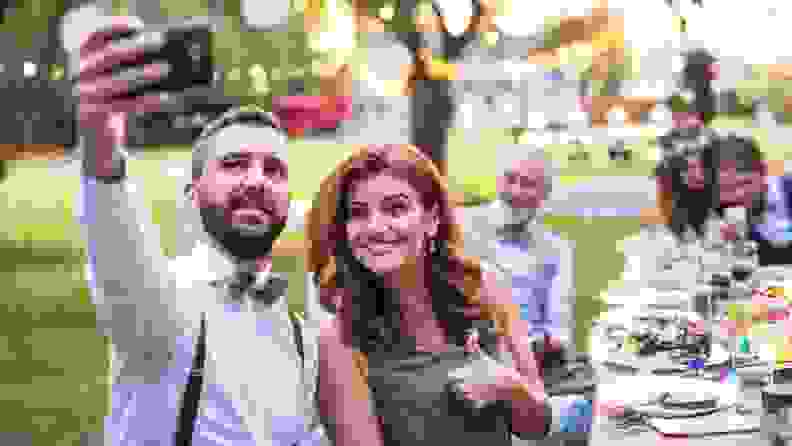 Arriving at the wedding with a guest or family members in tow? In general, if your situation allows, Crace suggests to start by spending an additional $50 per person. You can bump up that amount depending on how close you are to the couple, typically up to $100 or $150 a guest.
It's a destination wedding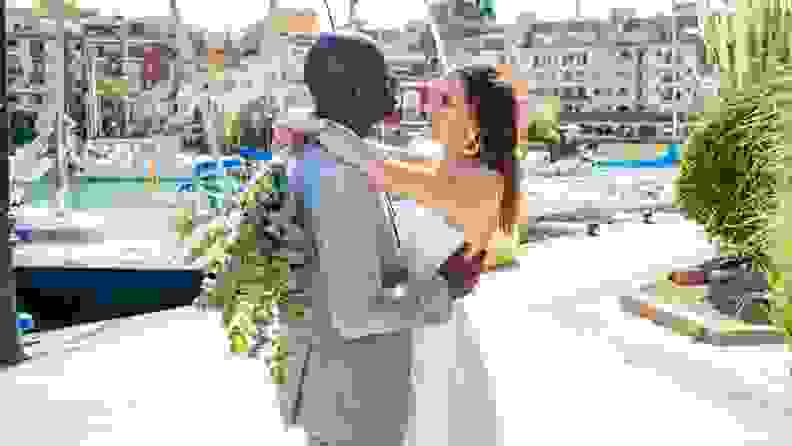 How much you're spending to attend the whole shebang does matter. Let's say it's a destination wedding. In this case, you're shelling out big bucks to travel to the locale, book a few nights stay somewhere nearby, and pay for meals out and the like.
"The couple is already aware that guests are spending money to attend the wedding, so they may only ask for your presence," Tsai says. "If you still want to get them a gift, you can get a gift that reminds the happy couple of a treasured memory you shared with them."
You can't make the big day—or you weren't invited at all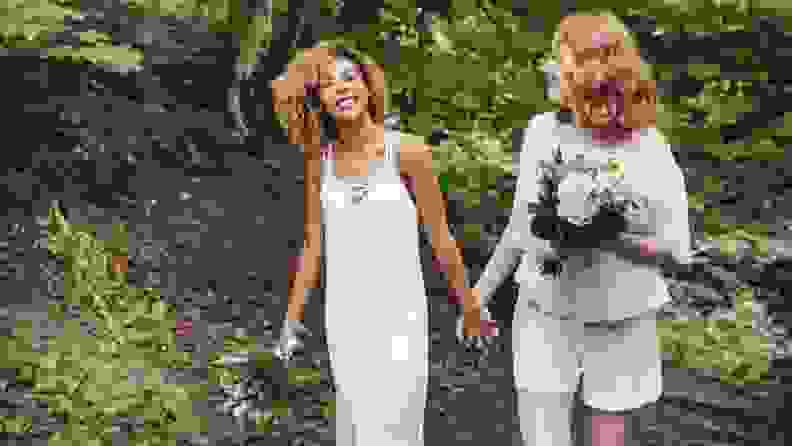 This might seem like a strange thing to consider. Why would you send a wedding gift to an occasion you weren't invited to? Well, we've seen that the pandemic has altered the size of weddings and other ways wedding they're being held. For instance, a couple may decide on a small, intimate affair for safety reasons. Under normal circumstances, they would have loved for you to attend.
Tsai suggests trying not to be slighted. "In this case, couples most likely aren't expecting a gift, but you are welcome to send one close to their original wedding date as a token of support and celebration of their love during a sensitive time."
If it's a small affair or they've decided on a Zoom wedding to tie the knot, Tsai says that couples generally don't have a registry or expectations for wedding gifts. But if you can afford it, you can mail them a small, thoughtful item—a simple gesture that can go a long way.
You're attending all the events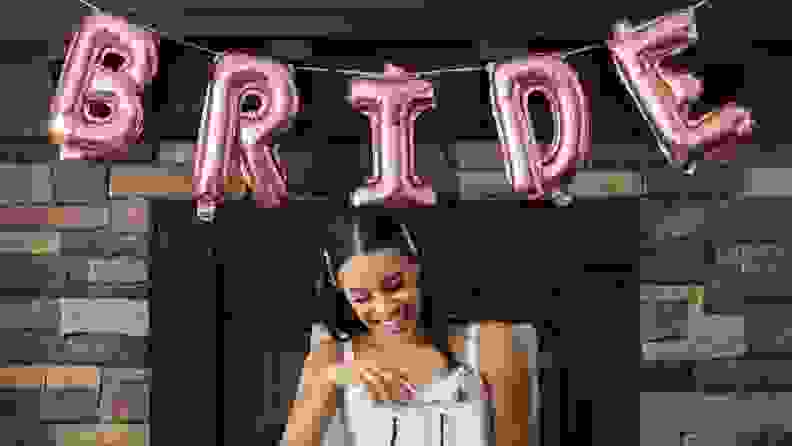 Did you RSVP to the engagement party, bridal shower, and bachelor or bachelorette getaway? How much cash you end up doling out on a wedding gift also depends on the number of events you will be attending for the couple. Consider what's known as the 60-20-20 rule, Tsai suggests. This is where you shell out 60 percent of your total budget toward the actual wedding gift, 20 percent toward, say, the bachelorette party gift, and 20 percent on a special gift for the bridal shower.
So if your total budget is $150, that's $30 for the engagement party, $30 on the bridal shower, and $90 on the actual wedding gift. Should you end up spending more on say, a gift for the engagement party, you can tweak the amount you spend on the other two gifts.
It's someone's second or third marriage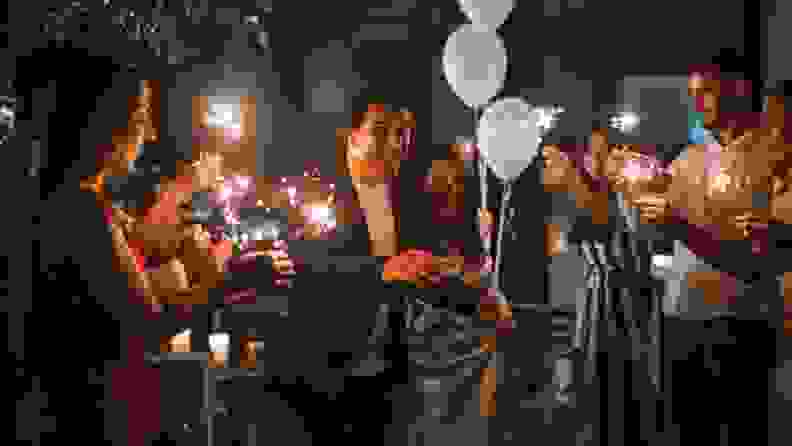 What if someone remarries and it's their second—or third—round of matrimony? According to traditional etiquette, if you gave a gift for the first wedding, you don't need to give gifts again, Tsai explains. However, those who are close to the bride or groom may want to give them a present nonetheless. "It's never bad form to give a gift. If you're ever in doubt, act on the side of generosity."
And if you decide to skip a gift entirely, you can show your support in other ways, such as sharing a celebratory post on social media, or mailing a handwritten letter to let them know how happy you are for them.
Your own financial situation matters, too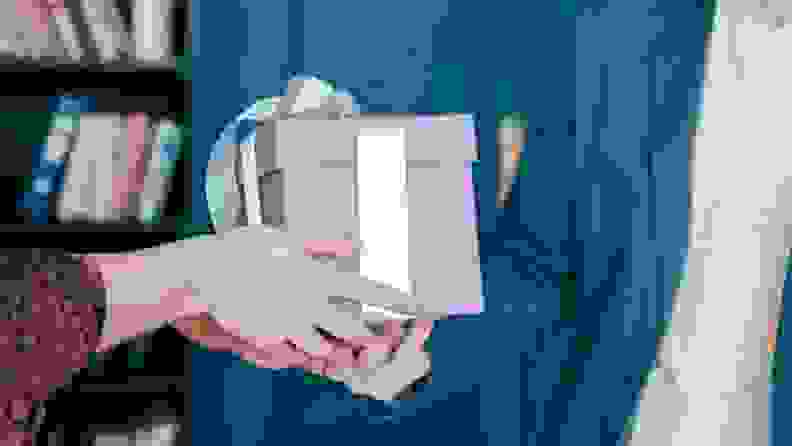 Sometimes the "standard" gift amount isn't affordable—especially right now, when so many people have been financially impacted by COVID, Crace points out. While it can often be a source of stress and anxiety, the couple invited you because they wanted you there to celebrate with them.
"More than a specific gift amount, they want to share this memorable day with you," Crace says. "If $25 is what you can afford, most couples will understand and are thankful to have you there to celebrate with them." The bottom line: They don't want you experiencing any financial hardships on their account.
How much to spend on wedding gifts can be anxiety-inducing, no doubt. But having a few parameters in mind and knowing what proper wedding etiquette is can help you figure out how much to spend.