This week Reviewed.com is at CES 2013 in Las Vegas, bringing you all of the most important and exciting developments in technology. Here's a roundup of what we've been covering today.
Sigma Outs New Fixed-Lens DP3 Merrill, Two Updated DSLR Lenses
Third-party lensmaker and occasional camera manufacturer Sigma is here at the 2013 Consumer Electronics Show, and they've got some new wares on display. Chief among them is the Sigma DP3 Merrill, the third in their line of fixed-lens, single-focal premium compact cameras. Launching alongside are two revamped DSLR lenses. Read More
Ubuntu Mobile Operating System Makes an Appearance at Digital Experience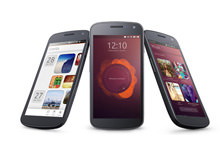 Linux-based operating system Ubuntu debuted on mobile phones and smartphones. While it's unclear how this operating system will fare against Android—which is also a Linux variant—what is clear is that there are many people who aren't satisfied with the relative duopoly on smartphone operating systems, and they want more options. [Read More](http://www.tabletreaderinfo.com/News/Ubuntu-Mobile-Operating-System-Makes-an-Appearance-at-Digital-Experience.htm) #### First Look at the Sony Handycam 4K Concept Camcorder Sony's press conference on the even of the 2013 Consumer Electronics Show was a little more subdued than normal. Gone were the big reveals and celebrity sightings. Instead, Sony had one very consistent message: 4K video is the future, and Sony's ready to serve up all the 4K you can possibly handle. [Read More](http://www.camcorderinfo.com/content/Sony-4K-Concept-Camera-First-Impressions-Review.htm) #### A Bluetooth Fridge? Take a Look at the Whirlpool Gold CoolVox Amidst all the bright sounds, flashing lights, and pounding music at this year's Digital Experience, one of the most intriguing items on display was a vibrating fridge.Yep, you read that correctly: a vibrating fridge— so called because we could only feel the music it was playing over the din of the various exhibitors and the tunes spun by none other than DJ Run. [Read More](http://www.refrigeratorinfo.com/content/Whirlpool-CoolVox-Redefining-Speakers-or-Ruining-Souffles.htm) #### Sony Unveils NFC Personal Content Station Sony's new "Personal Content Station" stores user content and streams it to any device on a home network through NFC technology. Through one tap of a mobile device, users can deposit content in one central location. [Read More](http://www.tabletreaderinfo.com/News/Sony-Unveils-NFC-Personal-Content-Station.htm) #### Whirlpool Turns to the Range Hood for Design Innovation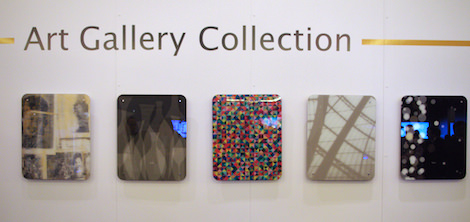 Whirlpool showcased their Art Gallery Collection, offering consumers the ability to order colorful panels to go over the front of the front of their range hood. Already a popular option in France, these hoods bring a new design element to the kitchen. Read More
Our editors review and recommend products to help you buy the stuff you need. If you make a purchase by clicking one of our links, we may earn a small share of the revenue. Our picks and opinions are independent from any business incentives.
Be in the know! Get Reviewed.com news and reviews straight to your inbox.
Thanks for signing up!