Accessibility
I tried these $300 leggings—are they worth it?
Great leggings were the postpartum support I really needed
Credit: Intelligent Threads
In that vulnerable and trying postpartum period, the three to 12 months after having a baby where your body has changed so much, you need support. Mental support, physical support, someone to hold your screaming baby while you take a nap, and a hot meal and shower. But what I didn't know I really needed, four babies later, was seriously supportive leggings. You know the kind I mean — not so buttery soft and flimsy that you feel like you are wearing pajamas, but not so constricting that your stomach hurts from the pressure after a few hours. I found the holy grail, the happy medium. They are called Intelligent Threads Relaxer Yoga Pants.
Serious price, serious pain reduction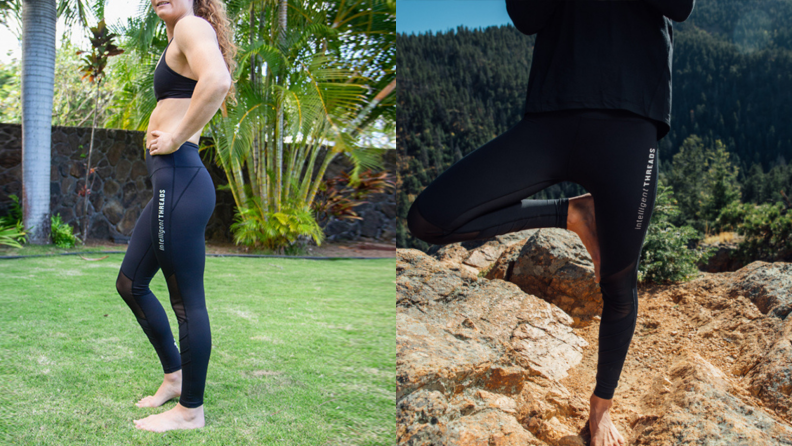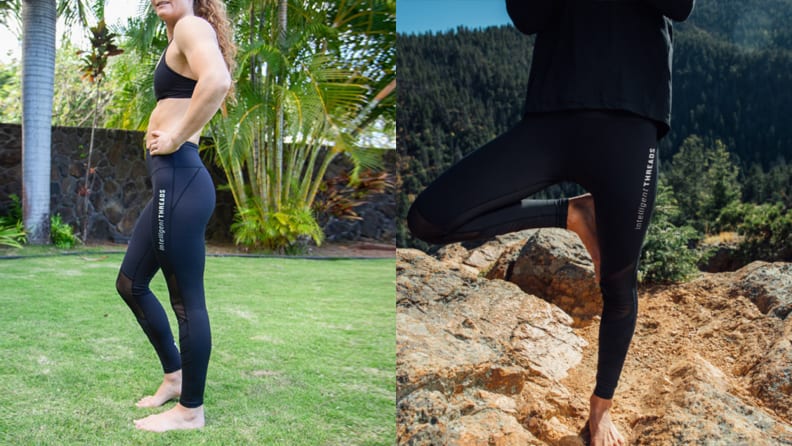 When I first heard of this brand, it piqued my interest because it claims to offer faster muscle recovery, relaxation and muscle tension release. They also promote better blood flow, posture, less soreness, and pain. All things I had postpartum, especially with a history of a bad back and some pelvic issues. I needed to be walking around with a support brace on, but didn't really want to. I was seriously surprised when these leggings lived up to their claims (and their hefty price tag of $300).
They really did improve my posture
When you first put on the leggings, it's a bit like trying to get pantyhose on, but power through, because it's for a good reason. Once they are in place, they feel like a second skin, supporting your lower back and lower stomach as they rise to or above your belly button. With the perfect amount of pressure around my midsection, my posture while sitting and standing throughout the day really did improve. I'm not sure if it was a placebo effect, or just due to the reminder of having a tiny bit of pressure on my back and lower belly, but I was sitting straighter and feeling better. I fully believe in their soreness reduction claims, as my muscles recovered more quickly from exercise, similar to the effect of a compression sock.
They're on-trend and flattering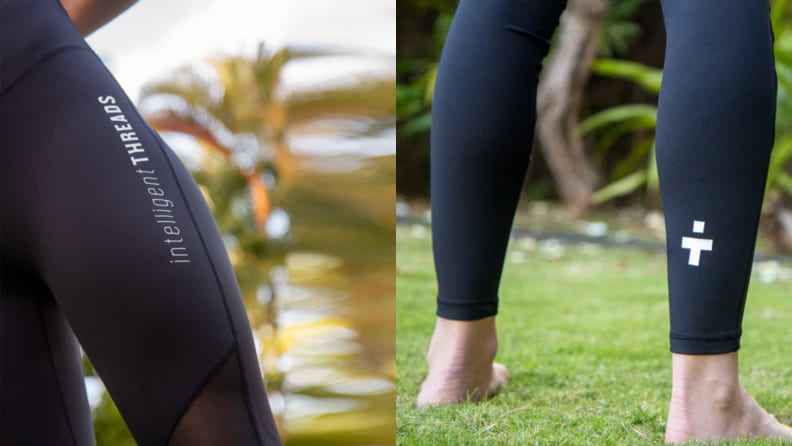 Now let's talk style. Most medical-inclined products are straight ugly. But these are currently the cutest and most trendy addition to my extensive legging lineup. They feature an angled mesh cutout near the knee, which both look fun but also adds a bit more mobility at that joint. They also have ribbing, or raised lines, that make them more visually interesting than plain old black leggings. I get compliments on them every time I wear them.
Are these leggings worth the price?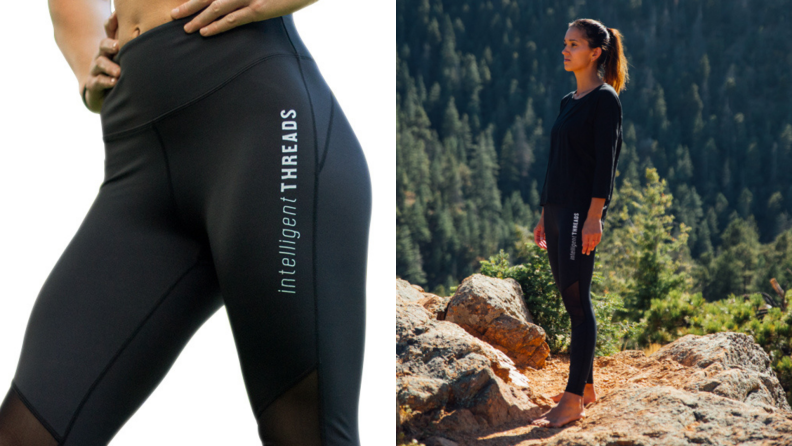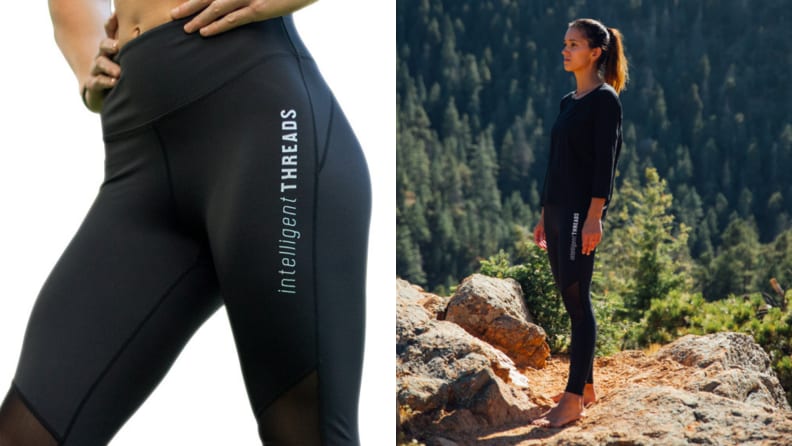 Finally, and most importantly, these leggings do not roll down at the top, or sag down at the crotch. They are actually the only leggings I own that I can say this about. I don't have to touch them or readjust a single time during wear. For this reason, along with the health benefits I've seen, I'd consider investing in a pair of these pricey but perfect pants.
Get the Relaxer Yoga Pants at Intelligent Threads for $300
The product experts at Reviewed have all your shopping needs covered. Follow Reviewed on Facebook, Twitter, Instagram, TikTok or Flipboard for the latest deals, product reviews and more.
Prices were accurate at the time this article was published but may change over time.