Beauty
10 gender-inclusive beauty brands to support
Look and feel your best wearing these products!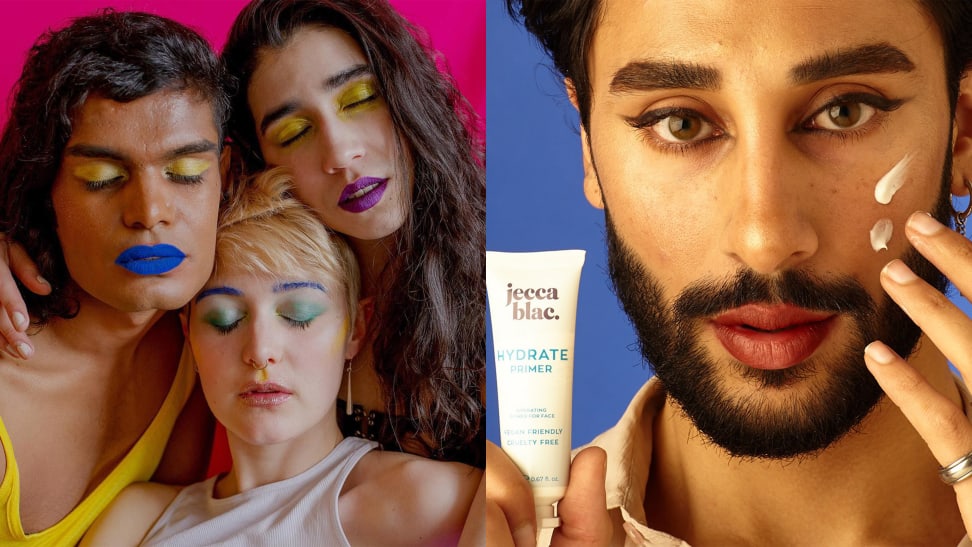 Credit: Fluide / Jecca Blac
We're not sure if we need to say this, but we will anyway: Beauty products shouldn't be gender-specific. Just ask the American Academy of Dermatology—the fundamentals of skincare routines are the same for men and women and everyone else. And nearly 40% of adults ages 18 to 22 (hello Youtube makeup artists!) have shown interest in gender-neutral beauty products, according to NPD's iGen Beauty Consumer report. All this is to say that there's no reason for a skincare bottle or makeup compact to be geared toward only one type of person.
Still, not every company has gotten the memo—any gander of the grooming aisle at the drugstore will reveal all the "pinkwashing" that's still rampant. Therefore, we've compiled a list of 10 inclusive beauty brands—from makeup to skincare to hair care—that are made for people of all genders and identities.
1. Morphe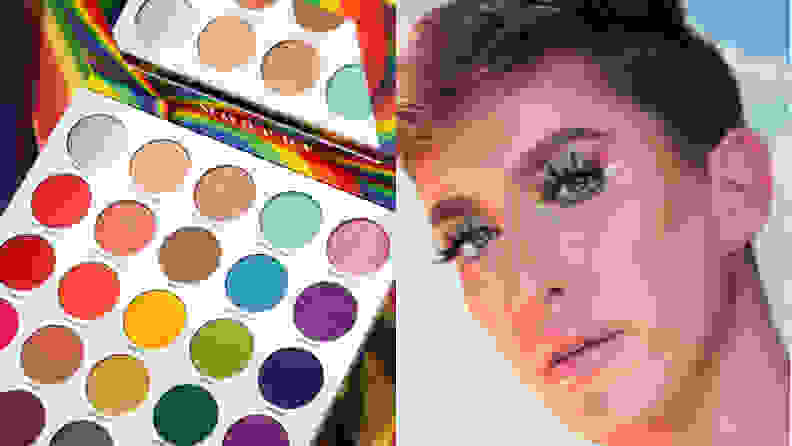 With almost 11 million followers on Instagram, Morphe has captured the eyes of many with its affordable, trendy makeup products. And as the brand says, "Stereotypes? Not interested." Morphe works with popular influencers and artists—Todrick Hall, Bretman Rock, and Brookelle McKenzie, to name a few—to help create vibrant, eye-catching products and makeup looks.
To go along with its commitment to "show the world your true, vivid, exploding colors," Morphe donates a portion of its proceeds to various nonprofits that help the LGBTQ+ community. In 2019, it donated $436,000 to The Trevor Project, an organization that is focused on suicide prevention amongst the LGBTQ+ community. In 2020, it beat its own record with $459,000 going to GLSEN, an organization dedicated to creating safe and supportive school environments for LGBTQ+ youth.
If you're not sure where to start when shopping the brand, you can't go wrong with the best-selling Jaclyn Hill Eyeshadow Palette, which has a range of neutrals and colorful shades to create any kind of look.
2. Dragun Beauty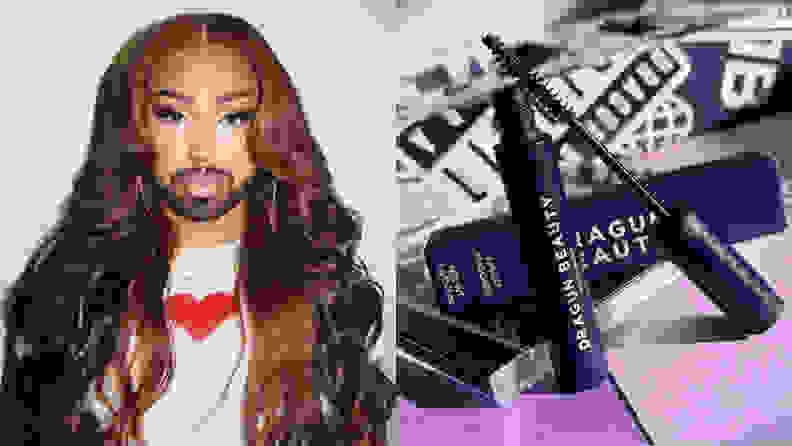 Dragun Beauty was founded in March 2019 by Nikita Dragun, a popular YouTube makeup artist who gained the attention of fans from the start with her informative tutorials. As a trans woman, she knows the struggles of the community and saw that the beauty industry was not inclusive to trans women in particular, so she set out to fill that gap herself. All of Dragun Beauty's products are vegan and "cruelty-free," for which the brand sought to have its products certified by PETA, a promise that nothing it makes includes animal products or is tested on animals.
Dragun Beauty frequently features models of varying sizes, skin colors, and gender identities in its marketing, too. Some of the more popular products include DragunEgg TRANSformation Kit, which is an egg-shaped kit that comes with DragunFire Color Corrector and TRANSformation Powder—both of which are equally loved on their own for concealing and setting the face. There's something for everyone—unless you don't want to look like a goddess, then maybe it's not for you.
3. Milk Makeup
Milk Makeup is a vegan makeup and skincare brand based in New York City. In 2017, this retailer teamed up with skincare brand Very Good Light to start a campaign called "Blur the Lines." This campaign questioned gender norms and stereotypes within the makeup industry by featuring models, activists, and creators of all identities talking about how makeup and beauty products help them feel more beautiful in their bodies, regardless of how they present to the world. Why did they do this? As they said, "Because who says that beauty products have to adhere to gender rules?"
Since then, Milk Makeup has continued to support and uplift the LGBTQ+ community. Currently, 2% of all sales are donated to The Center, a "safe space in downtown NYC that provides vital programming and resources to the LGBTQIA+ community."
Aside from having great company ethics, Milk Makeup also creates quality products, such as the popular Hydro Grip Primer that claims to keep makeup in place for 12 hours and the Kush Mascara that volumizes and conditions lashes.
4. Noto Botanics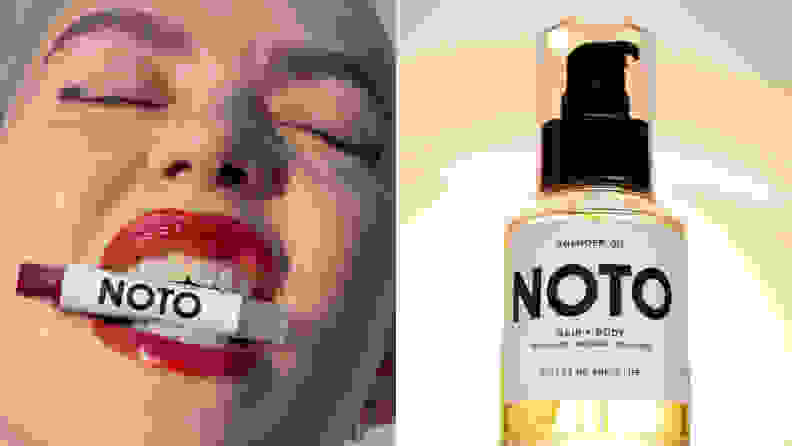 After a "mini life crisis vacation to Thailand," Gloria Noto decided to use their well-rounded background as a makeup artist for good. They knew as well as anyone that queer, non-binary, trans, and BIPOC people weren't celebrated or even often seen in the beauty industry, so they sought to uplift their stories and create a space for everyone to embrace radical self-care. Thus, Noto was born—a multi-use, gender-fluid cosmetic line focused on giving back to the community.
"Clean" to Noto means "free of ingredients that can harm your body and the environment." The brand claims that all of its packaging is recyclable, its raw materials sourced from the highest quality manufacturers, and all of its business practices are "ethical." Through a percentage of sales from its best-selling Agender Oil—which is made to protect and promote hair growth all over the body—Noto has provided support to various organizations, such as Planned Parenthood, The Okra Project, The Herbal Mutual Aid Network (HMAN), and Black Lives Matter. As of early 2021, it raised over $26,000 for these organizations collectively.
Other popular products from Noto include the Resurface Scrub for exfoliating the face and body and the Deep Serum to hydrate the skin.
5. Malin and Goetz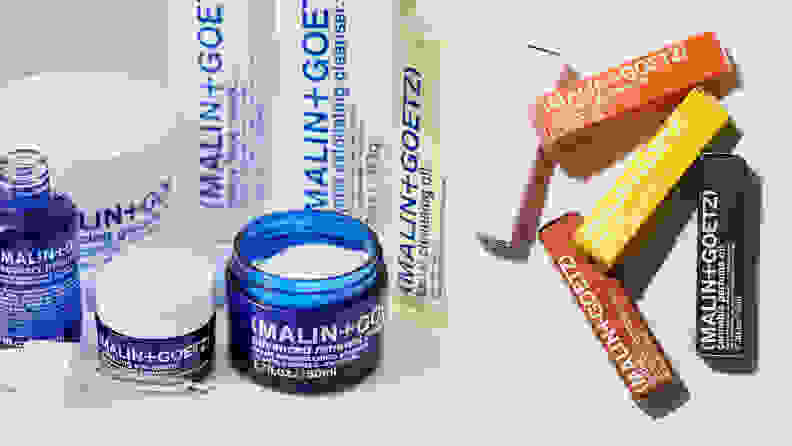 Back in 2004, this brand started with a humble New York storefront. Since then, Malin and Goetz has grown to have apothecaries in LA, San Francisco, London, Hong Kong, and its products distributed in hotels, airlines, and gyms around the globe. This brand's products are specifically formulated to be gentle and hypoallergenic because its philosophy is by doing that, "you'll end up with something that will work for almost anyone," regardless of gender, age, or ethnicity.
The brand says that every new product takes two to three years to develop, going through tests upon tests with dermatologists providing input along the way. Malin and Goetz "never add[s] unnecessary ingredients and the innovations [it chooses] to pursue are always tested and proven to be suitable for sensitive skin."
Some of its best-sellers include its Peppermint Shampoo, Eucalyptus Deodorant, Grapefruit Face Cleanser, and the Vitamin E Face Moisturizer which was featured in a FabFitFun box.
6. Jecca Blac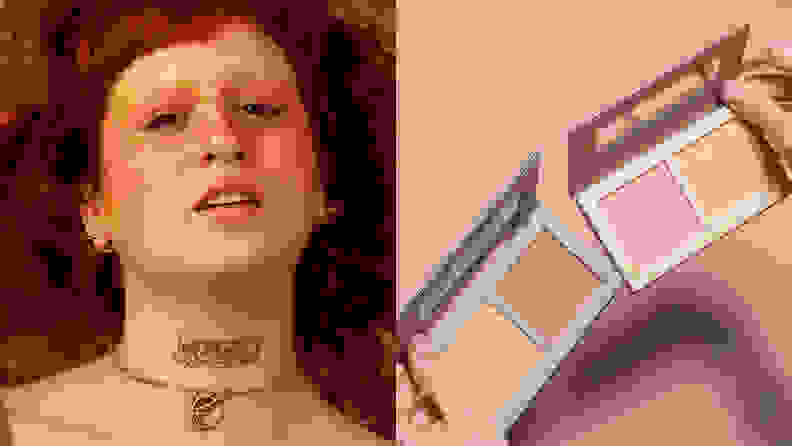 While in London working as a makeup artist for film and TV, Jessica Blackler opened the original Jecca Blac studio. It served as a place where trans women could safely experiment with makeup and learn how to apply it properly from a professional. From there, Jecca Blac grew to a gender-free, vegan makeup brand that sells products along with instructions on how to properly apply them to get the most out of it. Its first product was a concealer specifically designed to provide lasting coverage for beard shadow.
Many of its affordable products have thousands of positive reviews, including the Liquid Corrector for concealing under-eye circles and Glow Drops for a bright, shimmery complexion.
7. Haus Laboratories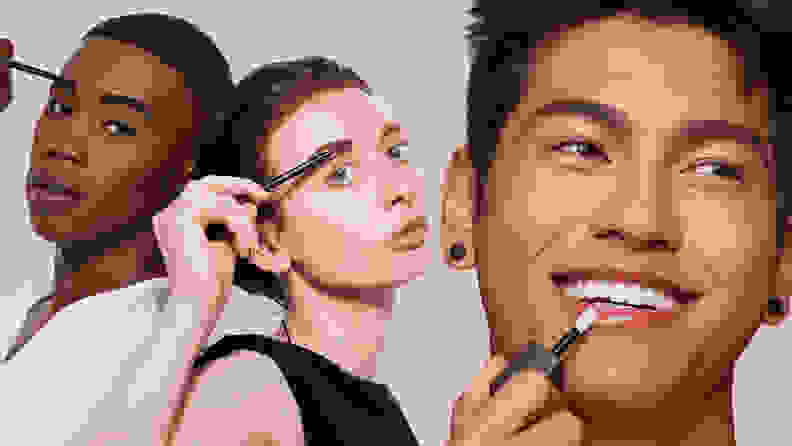 Lady Gaga's Haus Laboratories is a beauty brand with quirky product names and a mission to encourage every customer to love themselves. Whether you're shopping for the "eye-dentity" eyeliner or the "le Monster" matte lip crayon, you'll see the products worn by models of all genders, races, and ethnicities—all of them looking fabulous.
With every purchase, $1 is donated to the Born This Way Foundation, co-founded by Lady Gaga and her mother, aimed at "supporting the mental health of young people." Whether you claim to be a "Little Monster" or not, Haus Labs has almost everything you need for a full glam makeup look for under $30 a product.
8. Adveket Cosmetics
Founded by makeup artist Justin Mayfield, this inclusive cosmetics line encourages people to embrace their true beauty and live life as their most authentic selves. Adveket Cosmetics' products include Gender Fluid Lipsticks and the Beyond Binary Skincare, because, as the founder says, "Beauty knows no gender or race; it can be found in every face at any age. All beauty is equal and deserves to be celebrated."
With this in mind, in 2015, Mayfield also founded the nonprofit organization I Wore Lipstick, which is devoted to raising awareness and creating equal opportunities for the lipstick-wearing community. Lipstick is a good symbol for diversity, as "wearing lipstick has been a shared experience by countless lips," no matter your gender, sexuality, race, ethnicity, or background. While you're shopping Adveket's products, know that $1 from every Gender Fluid Beauty product and $5 from every Beyond Binary Skincare product is donated to I Wore Lipstick. Supporting the LGBTQ+ community and looking fabulous—what more can you ask for?
9. Fluide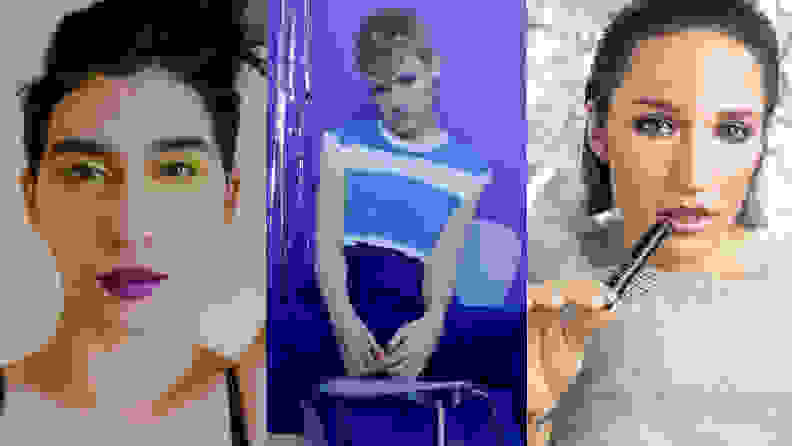 With products designed for people of all genders and skin shades, Fluide believes that makeup should be "joyful and fun—as well as powerful and transformative—and nobody should be left out." Based in Brooklyn, the queer-owned brand aims to amplify other queer voices and experiences through its brand. As such, you'll always see a variety of people embracing their beauty in Fluide on social media and in advertisements. And what other brand can claim that half of its leading team members are women and the other half people who use they/them pronouns?
By far, Fluide's most popular product is its color-tinted Lip Gloss, right alongside the mostly clear Lip Gloss in Elsewhere. But aside from the lip glosses, this retailer sells a ton of biodegradable body glitter that makes for a fun addition to your Pride makeup look.
10. Non Gender Specific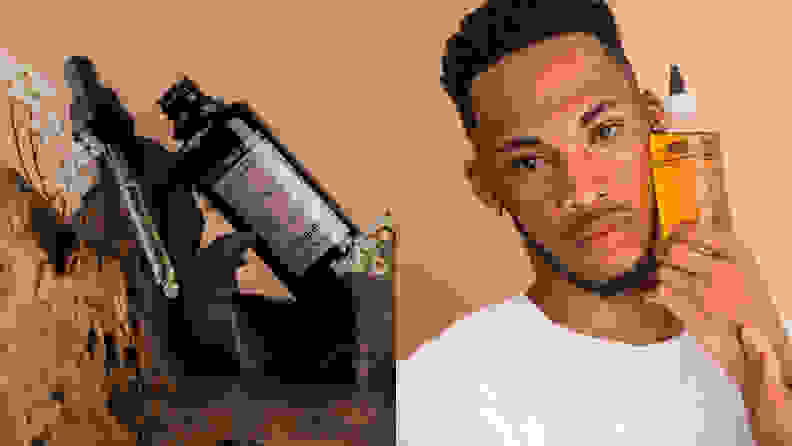 Like many of these other brands on this list, Non Gender Specific started with a beauty industry professional, Andrew Glass, who was fed up with the heteronormative exclusivity of the industry and decided to take matters into his own hands. So in 2018, Non Gender Specific was born in an effort to create a skincare brand "for all humans," regardless of identity, sexuality, race, or ethnicity.
One of its bestsellers is the Phytonutrient Concentrate—a $185 face oil that incorporates 23 plant-derived ingredients that aim to moisturize and protect your skin. It includes vitamins A, E, D, and K as well as other botanical and fruit extracts and oils that all together claim to enhance the production of collagen (a protein that keeps the skin firm), brighten skin appearance, and repair damage. It's been out of stock, but pre-orders are now available for mid-July shipping.
Shop Non Gender Specific on Credo Beauty
The product experts at Reviewed have all your shopping needs covered. Follow Reviewed on Facebook, Twitter, and Instagram for the latest deals, product reviews, and more.
Prices were accurate at the time this article was published but may change over time.