But Canon designed its EOS M3 ($479.99 MSRP) to fix all that. With roughly the same hardware as a Canon T6i crammed into its tiny body for under $500, on paper the M3 should be a home run. Which is why it's so mystifying that it isn't.
In our time with the camera, we found it to be fraught with unexpected hangups: odd proportions, questionable image quality, and a tiny lens library mar what should be a sure thing. For some strange reason, the EOS M3 is a lesser camera than the sum of its parts. Though this sub-$500 Canon mirrorless is tempting on paper, you'd probably be better off with a camera like the older EOS SL1. Not only can it use Canon's extensive EF lens library, but it's also a comparable camera in terms of performance—and easily found for a lower price.

On its own merit, the Canon M3 isn't that great of a camera. Though it has decent marks in dynamic range, the kit lens hinders the camera severely. While color reproduction is top-shelf, sharpness, noise, and video all suffer greatly.
Very much an early attempt
Credit where credit is due: Canon is starting to play with the EOS M design, at least a little bit. But, it's very obvious Canon's new to the mirrorless game. While the M3 is smaller than Canon's previous crack at a miniature interchangeable lens camera, it's still bulky in a few weird ways. For example, the chassis is a little bigger to allow for Canon's signature rounded edges, and the casing is quite thick—great for latching onto.
The control scheme should be very familiar to Canon shooters: the M3 has the same menu system and a very similar layout to the venerable PowerShot G3 X. An angled control wheel rings the shutter release, and is flanked by a mode dial, exposure compensation wheel, power button, and function button.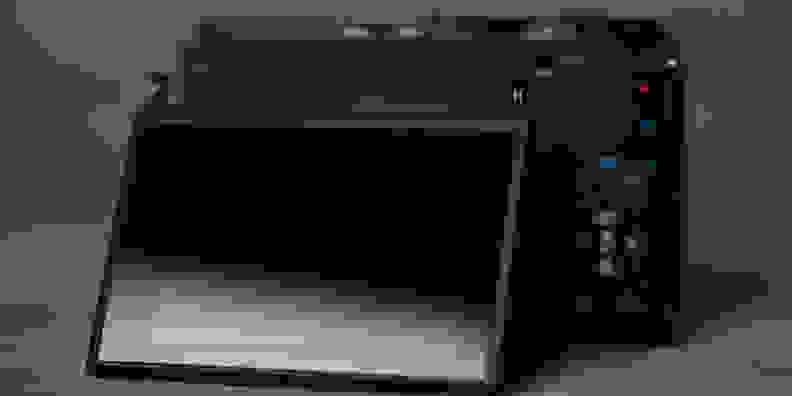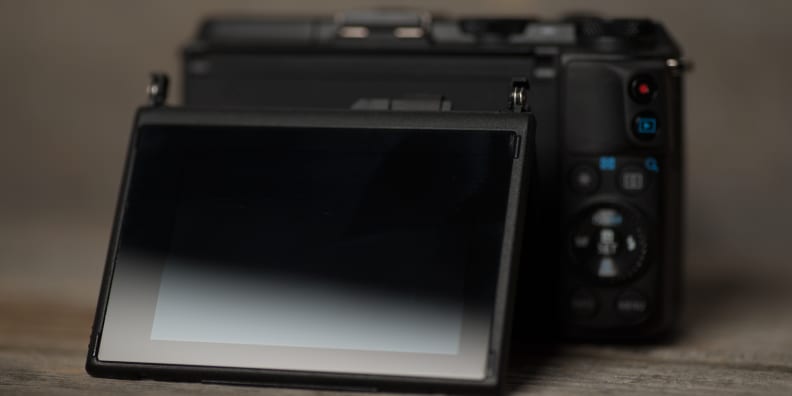 On the back is a cramped smattering of low-profile buttons that—while difficult to hit accidentally—are an extreme pain in the neck to use if you're a manual shooter. The reason these controls are so cramped seems to be the result of the choice of panel for the tilting screen. While it's nice to have a big screen on a camera without a viewfinder, the bezels on the M3's screen are huge. This takes up a lot of unnecessary space, pushing many of the rear controls underneath where your hand usually grips the camera. Had Canon been able to shave some space off of the bezels (something totally doable), the controls could probably have a little more space to breathe.
But it's what's within the chassis that makes the M3 noteworthy. This is Canon's third APS-C mirrorless camera, and on paper that's one hell of an upgrade over your old point and shoot. A 24.2 megapixel sensor with a Digic 6 processor and a 49-point phase-detect autofocus system is a massive step up from Canon's point and shoot cameras, and it even has a leg up on Canon's latest Rebel.
At least in theory, that is. In practice, the camera I used was anything but a dramatic upgrade over any other camera. Software bugs, hardware limitations, and general design woes plague this camera. Though it isn't quite a chore to shoot with the M3, it's going to be a fairly frustrating experience if you stray away from using the auto modes.
The included 18-55mm f/3.5-5.6 kit lens is about as sharp as a rubber ball. Hyperbole aside, if you notice a missed focus in your shots, it may not be a camera error: the lens itself isn't that sharp.
On its own, the lens is able to resolve about 1576 line widths per picture height: a perfectly mediocre result. But while the center sharpness is a bit better than that, it's the off-center areas that bring the average down considerably. Weirdly enough, the edges are fine, but the midway points are duller by half. That's tough to swallow.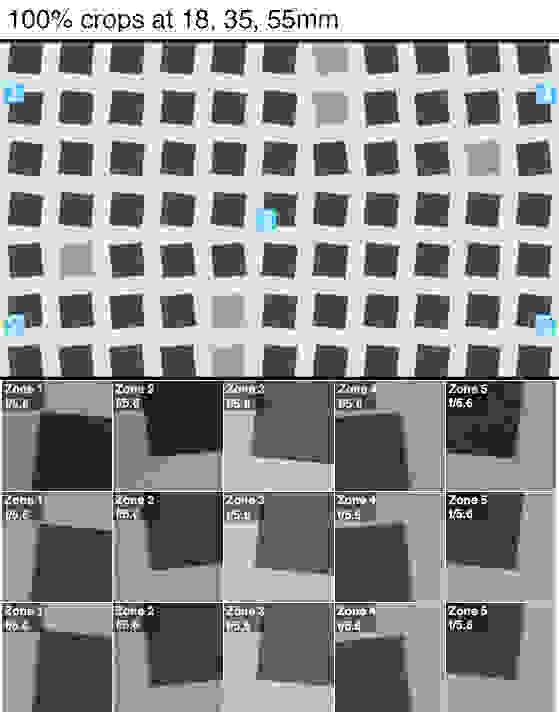 Common problems like coma, and chromatic aberration are all present, but not absurdly so. Still, watch out for errors in high-contrast situations.
While sharpness is bad, color is great. With a ∆C 00 (saturation corrected) error of 2.04 and an overall saturation of 99.4%, color on the Canon EOS M3 is about as good as you can ask for.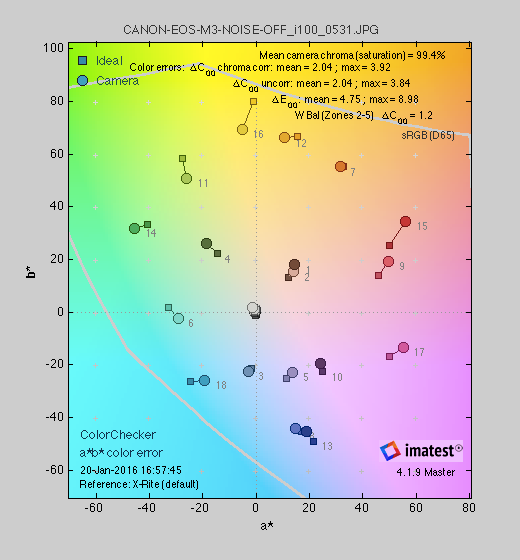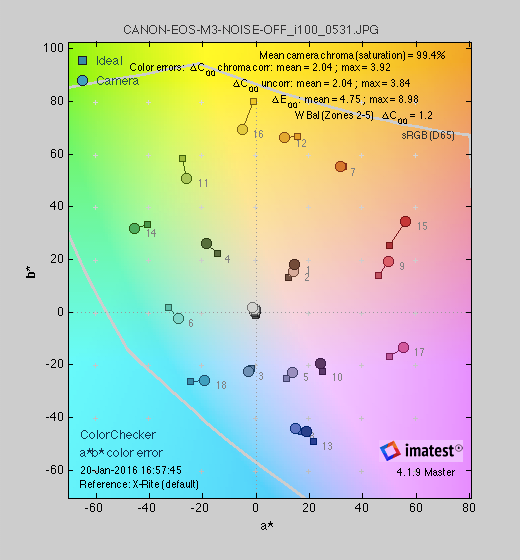 White balance is another issue. The presets are very effective and easy to use, but most people will lean on the automatic setting. That's not a problem if your auto white balance is good, but this one is not.
Errors in daylight and fluorescent light aren't anything to write home about, but incandescent light is just too much for the M3 to handle. Errors top 2400 kelvin—meaning your snaps will have an orange glow to them that just doesn't go away unless you shoot in RAW.
You take the good with the bad
Part of the allure of an interchangeable lens camera is that you can ditch your old kit lens for other glass that does what you want. Unfortunately, if the camera itself is the sore spot, there's only so much that a new lens will get you.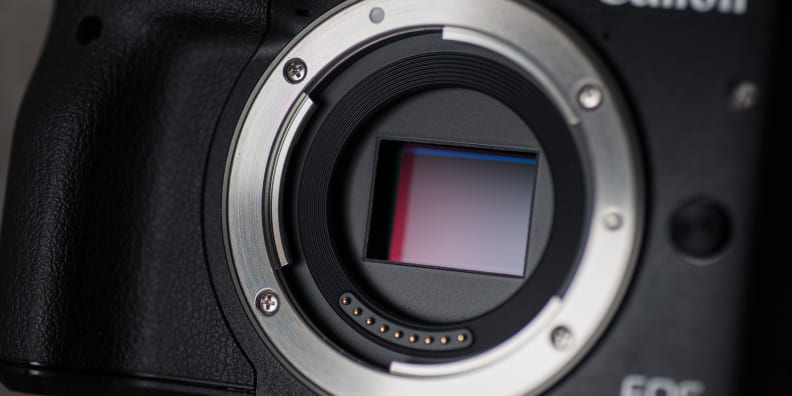 It doesn't help that the included 18-55mm f/3.5-5.6 kit option is a stinker. It's soft across most of the frame, it tends to distort your shots and suffer from chromatic aberration as well. This is about par for the course for kit lenses, though, so it's hard to be too down on the M3.
Independent of the lens, though, the M3 gives you a little less than what you'd expect for its price point. Color performance is near-perfect perceptually speaking, but shots are grainy even for an entry-level camera. If you keep your ISO speed at 1,600 and under, you won't have to worry about a ton of it in your shots... but it's there. I recommend leaving the noise reduction setting at the default "High ISO NR" position: Standard. This strikes a good balance between detail preservation and software noise reduction, but as always, the lower your ISO speed, the better the shot will be.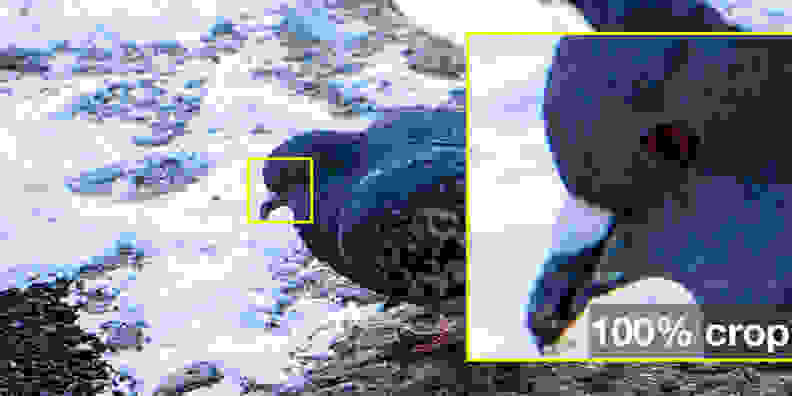 As it is with other Canon cameras, the automatic white balance is hit or miss. Really, if you are taking shots in either fluorescent or daylight you won't notice anything amiss with your shots. But in incandescent light, you will have the pall of an orange glow over your snaps. It's easily managed by changing presets in the q-menu, or simply shooting in RAW and fixing it later.
But among the sea of mediocrity that is this camera, there is a diamond in the rough. Where the M3 shines is autofocus speed. In my photo walks, never was there a time where I missed a shot where it wasn't my fault. The camera is able to nail capturing subjects quickly with its beefy AF system, and users will appreciate how well it works with the touchscreen on the back.
The tradeoff there, is that the camera's burst mode is a bit lacking. Though it's a solid 4 frames per second, the buffer for recording shots is extremely tiny. If you're shooting RAW + JPEG, you can squeak out a burst of 4-5 shots before giving up the ghost.
Bare bones
Perhaps the best thing about the M3 is the fact that it blends a lot of the best features of a point and shoot with the hardware of a more powerful camera. The M3 has a tilting LCD, onboard NFC, and WiFi like Canon's G-Series point and shoots—but packs the powerful hardware you'd usually find in a DSLR.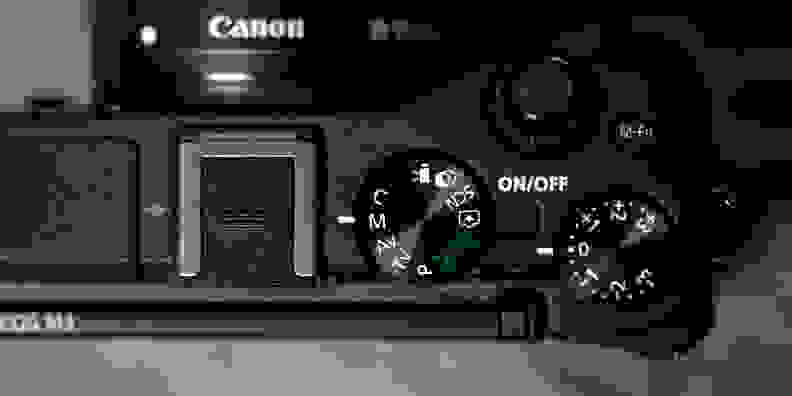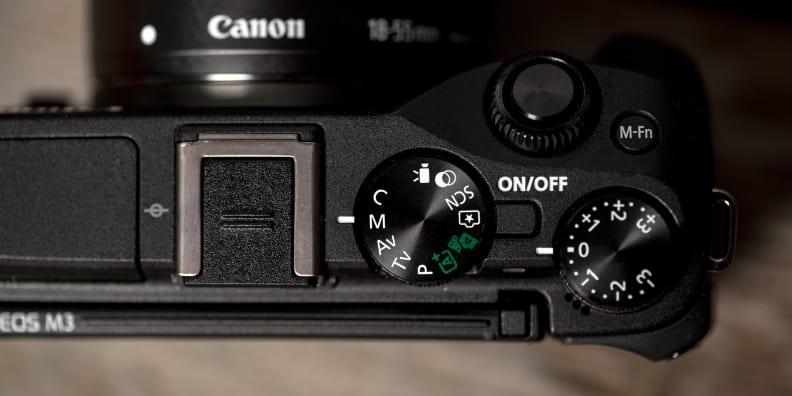 If you're using the M3 on a photo walk, you can pair the camera with your smartphone using Canon's Camera Connect App to share photos with your mobile device. You can also use your smartphone as a remote viewfinder, making group photos a breeze.
Though there's no electronic viewfinder on the M3, the 1.04m-dot tilting LCD is a treat to use. Not only does it allow you to take ultra-low angle shots, it also tilts down to let you take snaps over crowds. Vidographers might bemoan the lack of an articulating screen for video, but considering the M3's price, it's a bit much to complain about.
Earlier I mentioned some engineering challenges, and there are a few worthy of note. For one, Canon's EF/EF-S mount has a much longer flange distance, meaning Canon's existing lens library would not work well on a svelte mirrorless body with the sensor so close to the glass. For that, Canon had to develop new lenses (and a new mount) for their mirrorless camera. Currently, Canon's EF-M lens library consists of only 5 lenses—so your options are quite limited.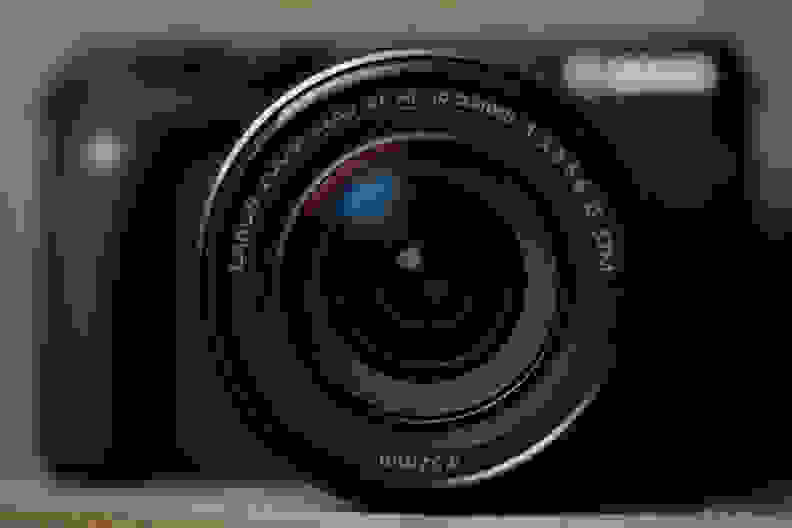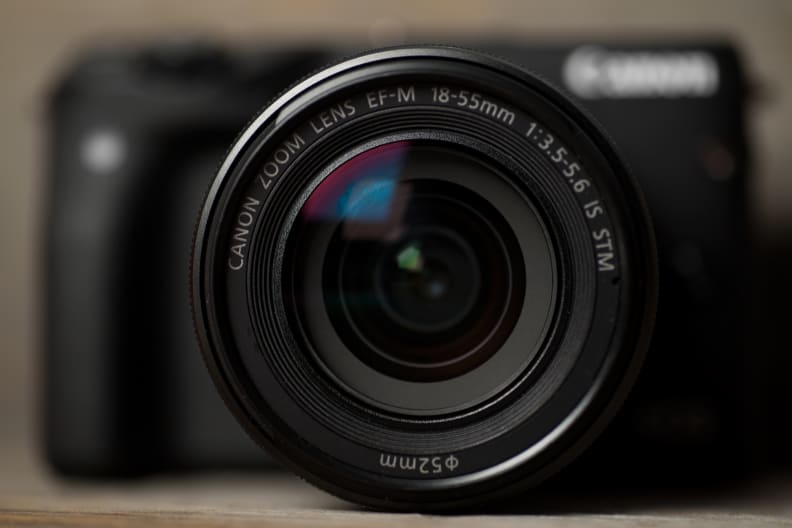 If you're coming from another Canon interchangeable lens body, you'll definitely want to pick up the adapter to use EF/EF-S lenses on the M3. Though the new lenses treated us well at the office, you may not be ready to sink a bunch of cash into them just yet. If you have a bunch of EF/EF-S glass lying around, this is a great way to protect your investment.
Unless you're able to use an ISO setting of under 800, shots taken on the M3 are going to be noisy and that's all there is to it. Once you get to ISO 1600 and 3200, you'll notice 2% or more noise depending upon what NR setting you use.
Going into the menu, you'll find the "High ISO NR" settings. Leave them at standard, because changing them to "Low" or "Off" will increase the level of noise in your shots over 2%. If you leave noise reduction at the default setting "Standard," shouts don't net >2% noise until you go over ISO 3200.
Swing and a miss
Any shopper could be forgiven for reading the M3's spec sheet and concluding that it's a great bargain. But the fact of the matter is that the EOS M3 falls far short of the sum of its parts. It's got a lot of impressive pieces of tech under the hood, but it doesn't come together in a well-polished package. It's buggy, its picture quality is disappointing, and that's particularly mystifying given everything Canon gave it.
The M3 isn't a good bargain, though it'll definitely tempt the budget-minded shopper who will never buy another lens. Despite its mirrorless body, it's not one you want to go toe-to-toe with your DSLR. Picture quality is not this camera's strong point, nowhere near one of the best mirrorless cameras on the market.
The main advantage of mirrorless in recent years has been the blend of quality and convenience, and the Canon EOS M3 is behind its competition in both of these regards. The unique lens mount means frustration if you're looking for a second body to share glass with, and the hardware doesn't offer any unique benefits.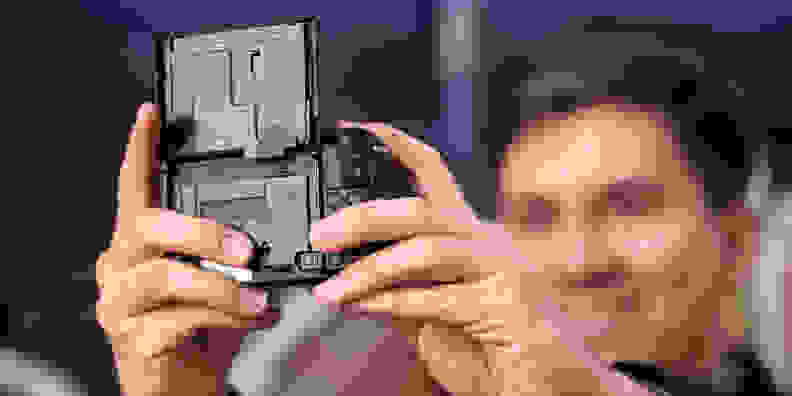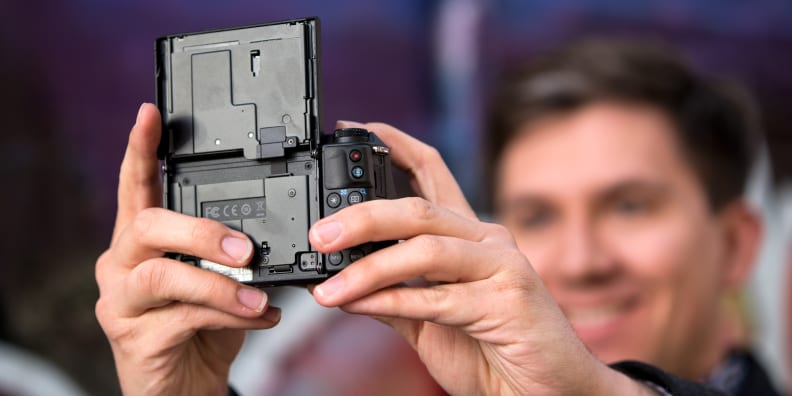 For my money, I'd probably stick with a Micro Four Thirds camera if you're looking for a fleshed-out camera that travels well. Not only does that system have a better selection of similarly-priced lenses, but recent models have also been posting impressive performance numbers. Cameras like the Panasonic GF7, and the Olympus E-PL7 boast similar functionality and picture quality, but without the albatross around the neck of a limited lens library.
If you wanted a step-up option, you could always seek out an old-model Olympus OM-D E-M10 or the venerable Sony A6000. Additionally, you should check out our list of best cameras under $1,000. Canon seems to finally get what mirrorless is all about, but it'll take better execution for DSLR king to conquer this market.
A lone bright spot of this camera is its very good dynamic range. At base ISO, you can expect 7.29 stops of high quality (10:1 SNR) dynamic range—about the high end of average for a camera.
But it's how well the sensor is able to output high quality dynamic range up until ISO 6400 that makes it stand out among other mirrorless cameras near its price point. Normally we see cameras have about a stop or just under at ISO 6400, but the M3 is able to output 1.44 stops of high quality DR at ISO 6400. Not Earth-shattering, but surprisingly good for a sub-$500 camera.
If you stray any higher than that, you'll find that dynamic range tails off sharply. Even if you were to measure dynamic range by low-quality DR (1:1 SNR), the camera starts at 11.4 stops at ISO 100 and drops to 7.14 at ISO 12,800.
Meet the tester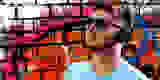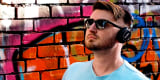 Chris Thomas
Staff Writer, Imaging
@cthomas8888
A seasoned writer and professional photographer, Chris reviews cameras, headphones, smartphones, laptops, and lenses. Educated in Political Science and Linguistics, Chris can often be found building a robot army, snowboarding, or getting ink.
Checking our work.
We use standardized and scientific testing methods to scrutinize every product and provide you with objectively accurate results. If you've found different results in your own research, email us and we'll compare notes. If it looks substantial, we'll gladly re-test a product to try and reproduce these results. After all, peer reviews are a critical part of any scientific process.
Shoot us an email