---
While the A480 isn't a behemoth at 4.94 ounces, it's definitely a chubbier alternative to Canon's svelte ELPH line, measuring 3.63 x 2.44 x 1.22 inches. However, this not-so-tiny size will probably make it far easier to grasp compared to other offerings, particularly for those with larger hands. We were hard-pressed to find any metal on the A480's surface, and the result is an unfortunate plastic feel to the entire camera, though it still feels fairly solid with no creaking or squeaking when squeezed.
Front
---
Around the lens are the microphone, flash, and the auto-focus assist light.
Back
---
The LCD screen takes up the bulk of the rear of the A480. There is no optical viewfinder here. Controls are to the right of the LCD, with the zoom toggle at the top, and the review button, 4-way controller, and mode and menu buttons below. The 4-way controller offers immediate access to ISO, flash, timer, and macro mode settings.
Sides
---
 On the left side of the A480 is a plastic-covered port that hides the DC in, AV out, and mini USB connectors.
The only feature on the right side is the speaker.
Top
---
The top of the A480 is pretty sparse with only the on/off switch and shutter button.
Bottom
---
The tripod socket is offset slightly to the right. On the left is the compartment that holds the 2 AA batteries needed to power the A480 as well as the SD storage card.
Viewfinder
---
As previously noted, the A480 doesn't have a viewfinder. Read on to learn about the LCD that will become your BFF.
LCD
---
The A480's LCD display acts as the viewfinder, measuring 2.5' diagonally. It's not the largest display we've seen on a point-and-shoot, but it's sizable enough to be able to see what you're framing without any issues. Screen brightness cannot be adjusted, but you can choose to have a grid or 3:2 overlay to help you frame up your image. It has a decent viewing angle though a solarization effect is visible at the more obtuse angles.
Flash
---
The A480's flash is in the top right corner above the lens, which is not entirely ideal to reduce the potential for red-eye. It does have a red-eye reduction mode, as well as a slow-synchro mode that slows the shutter speed and illuminating the background in nighttime shots. The flash operates at a distance of up to 9.8 feet on the Auto ISO setting and recycles in 10 seconds or less when the battery voltage is at least 3.0V.
Lens
---
The A480's lens has a focal length of 6.6-21.6mm, equivalent to a 37-122mm in 35mm photography, with an aperture range of -f/3.0-5.8. In normal mode, it will focus from 1.6 ft to infinity, and in macro mode, it will focus as close as 1.2' at its widest setting. 
Jacks, Ports & Plugs
---
The A480 has an NTSC/PAL AV-out port, and a cable is included with the camera in the box. The mini-USB port can be used with the included USB cable to connect the A480 to your PC or Mac. There's also a DC-in jack for connecting an optional power adapter.
Battery
---
The A480 comes with 2 alkaline AA batteries, which will power it for approximately 200 still images or 480 minutes of video, according to the specs. Using rechargeable Ni-MH batteries will get you a bit more usage, up to approximately 470 still images or 600 minutes of video.
Memory
---
The A480 has no internal memory whatsoever, and you'll be greeted with a 'Cannot record!' message if you try to take a picture without an SD card installed. The cameras comes with a measly 128MB SDHC card that's only good for about 50 pictures or just over a minute of video. You'll want to upgrade immediately to at least 1GB, probably 2GB.
Design & Appearance
---
The A480 is not a stunning or exceedingly stylish camera, though we did find the dark red color of our review model to be quite pleasing. It also comes in blue, silver, and black for those who have more muted color tastes in their digital cameras. The only feature we found really objectionable was the large faux-chrome ring around the lens, which seemed to scream cheap more than anything else about the A480.
Size & Handling
---
As previously noted, the A480 is a bit portly as well, and may not be as pocket-able compared to slimmer models out there. We had a hard time jamming it into our snug jeans pockets. It was noticeable in even large and loose pockets. The one good thing about its size is how easy it is to hold on to as a result - its thickness of 1.22 inches makes it easy to grasp from front to back and it's well-balanced even when the lens is extended.
Menu
---
The A480's menu system is not a consolidated one, with settings accessed in multiple ways. Pressing the Menu button brings you to more global settings that apply no matter what shooting mode is selected, such as the digital zoom, AF-assist light, volume, power-saving options, and more. The actual shooting menus are accessible via the Mode button or by using the shortcuts available through the 4-way controller. On the one hand, this makes it very straightforward to navigate once you get used to the layout, but more experienced folks who  expect a single menu system to provide adjustments for every last aspect of shooting may be a bit put off.
Ease of Use
---
As a more basic point-and-shoot, the A480's shooting menus are easy to navigate and don't require much, if any, reference to the manual at all. Menu icons are large and well-labeled and there are only a couple of levels at most, so you can't get lost and buried in a menu somewhere.
Auto Mode
---
The A480 comes set to a full-auto mode out of the box, which locks out the ISO and macro settings, leaving only the ability to turn the flash off or turn the self-timer on. You'll have to switch it to Program mode to get to all of the settings. Beginners will probably be most comfortable in full Auto mode or in one of the Scene modes that cover a variety of scenarios. 
Movie Mode
---
 The A480 can record movies in AVI format with a maximum resolution of 640 x 480 at 30 fps. There is an LP option available that essentially doubles recording time at this resolution and frame rate, presumably through higher image compression. There is also a 320 x 240 resolution setting, also at 30 fps.
Movie mode is easy to use, though getting to the settings is a little different than in still image mode - you must press the Function/Set button to bring those up. You can zoom the lens while shooting video, a feature that's often disabled because it causes too much noise in the recording.
Drive/Burst Mode
---
The A480 has a burst mode to capture multiple sequential shots, and this mode can only be used when the Program mode is selected and not in the Auto mode. In burst mode, the A480 will capture 0.8 frames per second with the resolution and picture size at their highest settings. Note that using the flash slows down the burst mode considerably since it must re-charge between each picture so you'll get better performance in brighter settings where the flash is not needed.
Playback Mode
---
The playback button allows you to access all captured images and videos in full-screen mode by default, though you can switch to a thumbnail view using the left zoom button. Pressing the right zoom button will magnify the selected image, and you can use the 4-way control to navigate around it, with a small graphic in the bottom right corner to show you where you are in the picture.
Custom Image Presets
---
The A480 has a variety of scene modes that, in total, indicate the A480 is intended for family use. In addition to the standard Portrait, Night, and Indoor scene modes are ones for Kids & Pets, Fireworks, Beach, Aquarium, Foliage, Snow, Sunset, Long Shutter, as well as a Super Macro one. The Aquarium is a new one for us, but with the low light and heavy blue tones present at most aquariums, it's nice to see that Canon thoughtfully included a scene mode to make it easier to capture images in this setting.
These scene modes are pretty self-explanatory for the most part, with probably the Long Shutter mode as the only one that would prompt someone to look it up. However, descriptions of the scene modes are not included in the 34-page Getting Started guide that comes with the A480, so you'll need to pay a visit to the Internet to get more details.
Manual Controls
---
As with many other budget-oriented point and shoots, the A480 doesn't have too much in the way of manual controls. There are exposure adjustments along a fixed scale from -2 to +2 and 3 white balance evaluation modes – Evaluative, Center Weighted Average, and Spot. In the Long Shutter scene mode, you do have a number of presets to adjust shutter speed. Beyond this, there are no manual controls to adjust the aperture or focus or exhibit finer control over shutter speed.
Focus
---
The A480 has an auto-focus lens and no manual focus options are available. It does have a face-detection feature that is on by default which will detect facial brightness during auto focusing. There an auto-focus assist light that will automatically illuminate in low light conditions, though you can turn this off in the global settings menu.
ISO
---
When in Program shooting mode, ISO sensitivity can be set at 6 speeds between 80 and 1600, in addition to the default Auto setting.
White Balance
---
In addition to the default Auto White Balance preset, the A480 offers 6 presets: Daylight, Cloudy, Tungsten, Fluorescent, Fluorescent H, and a Custom setting. This Custom setting is simply one that applies the automatic white balance evaluation to your best suit your current lighting conditions - each time you use it, it will adjust white balance accordingly, saving nothing to memory between each use.
Metering
---
The A480 has 3 metering modes in Program mode - Evaluative, Center Weighted, and Spot. A note in the online specs indicates that the metering frame is fixed to the center in Spot mode.
Shutter Speed
---
The A480's shutter speed ranges from 1/2000 second all the way up to 15 seconds. These ultra-slow shutter speeds can be set when you use the Long Shutter scene mode where you're offered choices from 1 second to 15 seconds.
Aperture
---
The A480 automatically sets the aperture to a minimum of f/5.8 at maximum zoom and at f/3.0 at the widest angle setting, with no manual controls available.
Image Stabilization
---
The A480 does not have any image stabilization features.
Picture Quality & Size Options
---
The A480 offers 6 still image picture size and quality options:
• 3648 x 2736 (Large)
• 2816 x 2112 (Medium 1)
• 2272 x 1704 (Medium 2)
• 1600 x 1200 (Medium 3/Date Stamp)
• 640 x 480 (Small)
• 3648 x 2048 (Widescreen)
Picture Effects
---
The A480 has 5 picture effects that can be applied during image capture: Vivid, Neutral, Sepia, Black & White, Custom. There are no effects that can be applied to pictures that have already been captured.
Meet the tester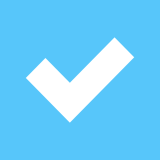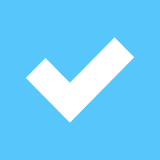 Marianne Schultz
Editor
Marianne Schultz is a valued contributor to the Reviewed.com family of sites.
Checking our work.
We use standardized and scientific testing methods to scrutinize every product and provide you with objectively accurate results. If you've found different results in your own research, email us and we'll compare notes. If it looks substantial, we'll gladly re-test a product to try and reproduce these results. After all, peer reviews are a critical part of any scientific process.
Shoot us an email