While most major manufacturers have been happily churning out new waterproof point-and-shoot cameras year after year, Canon has been working on its own schedule. It debuted the D10 in 2009, waited until 2012 to give us the D20, and is just now showing off the D30 (MSRP $329.99) here in Yokohama, Japan.
In our last waterproof roundup this past May, the Canon D20 began to show its age. The sample we used in testing also suffered the ignominy of being the only camera in our test group not to survive a trip to the beach. While a single sample is not nearly enough to draw a conclusion, it was emblematic of the gap between the D20 and its newer peers like the Nikon AW110 and the Olympus Tough TG-2.
Canon hasn't fully redesigned its waterproof series with the D30, but there are some small upgrades nonetheless. The biggest change is an upgraded ability to survive dives of up to 82 feet—best in the class. That's just one signal that Canon is trying to get the D30 up to par. That said, some handling quirks, a lack of image quality improvement, and an increasingly competitive field of similar compacts still dog Canon's waterproof line.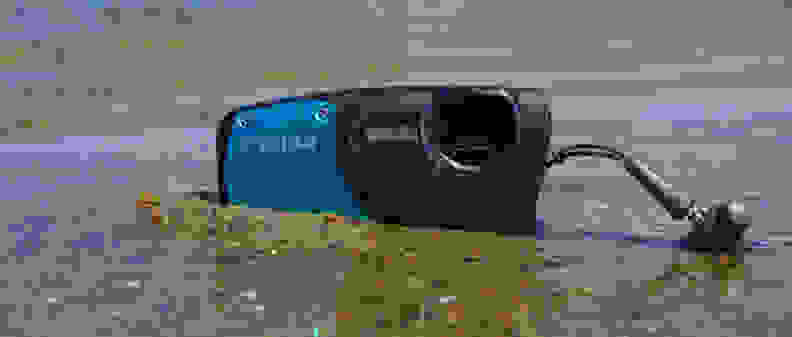 It's Blue (Da Ba Dee)
Now that we've gone and stuck that song in your head again, let's discuss the finer points of the D30. Canon's latest waterproof is a mix of the best and worst parts of waterproof camera design that we've seen in recent years. While the camera feels truly sturdy, the images appear quite sharp, and there's lots of grip-friendly rubber touches all over the body, problems persist.
As we saw with older waterproof cameras, the rubber seals around many of the D30's buttons give the controls a gummy, resistive feel. The worst offender is, unfortunately, the shutter button. The button has almost none of the usual travel that we expect with a shutter release. It is almost like there's a piece of tape underneath that prevents it from moving. It's actually remarkably easy to half-press the button to lock in focus (surprisingly), but the lack of movement just feels wrong, and there's no haptic "click" response when you actually take a photo.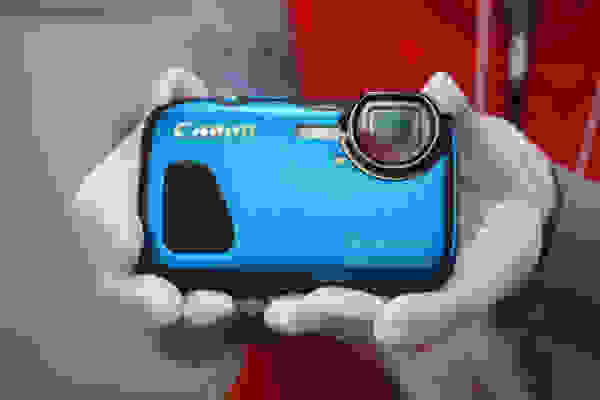 Now, I hear what you're saying, "If you can half-press easily and lock focus, what's the issue?" The problem is that if you're using this camera underwater, or in any situation where you can't hear the shutter sound, you might not know if you've actually taken the shot. Other waterproof cameras still have this issue as well, but the D30 is a particularly egregious example.
The other controls aren't nearly as bad, which only compounds our issues with the shutter button. Otherwise, the D30 is a very nice, easy-to-use point-and-shoot. The menus are intuitive, the control scheme is right in line with Canon's other point-and-shoots, and some of the touches—the improved, ridged rubber section around front is a particular highlight—do make the experience much better than with the D20.
Canon wants the D30 to be a free-diver's best friend.
As with all waterproof tough cameras, the D30 is all about its ability to withstand any (reasonable) level of punishment you might put it through. In the D30's case, it can withstand drops of up to 6.5 feet and temperatures as low as 14 degrees Fahrenheit. The D30 also greatly improves on the D20's water-proofing capabilities, rated for dives as deep as 82 feet—a sizable jump over the 33-foot limitation on the D20.
Otherwise, the D30 is pretty standard fare. It has an upgraded rear LCD that is supposed to be more visible in direct sunlight and under water. On paper the imaging stack is the same as the D20, composed of a 12.1-megapixel CMOS image sensor, Digic 4 processor, and a 5–25mm, f/3.4–4.9 lens. We weren't terribly impressed with the D20's image quality, so that's cause for concern, especially when competing cameras now have maximum apertures as large as f/2.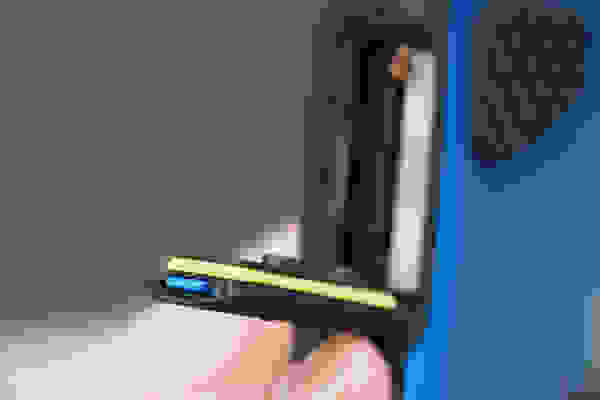 While the D30 does have GPS tracking—same as the D20—it doesn't have WiFi, proving that not every single camera needs to have it. The GPS functionality is pretty minimal, just tagging your photos with when and where. It's a nice extra to have, but it isn't nearly as thorough as the GPS functionality in Nikon's recently released AW120.
Canon's deep-diving point-and-shoot is family-friendly, but likely to lag behind the competition.
If you want a waterproof camera that can go deeper than any other without a housing, the Canon PowerShot D30 is it. Down there, the D30 beats all of its competitors. Unfortunately, it's the rest of the time where the D30 is bound to struggle.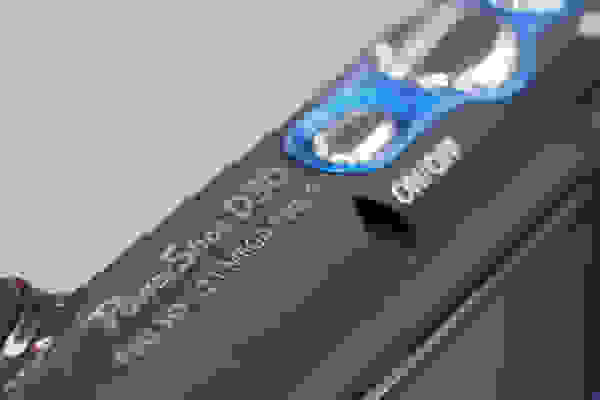 Our waterproof roundup for last year found that Olympus, Nikon, and Pentax models were pulling away from the pack, with the Canon D20 and the Fujifilm XP-series both turning in sub-par results. Canon has gone above and beyond by giving the D30 waterproof capabilities up to 80+ feet, but by electing not to improve the image sensor, lens, or processor, it's unlikely the D30 will close the image quality gap.
It doesn't mean the D30 is going to be a bad camera, but the lack of improvement in terms of image quality is likely to keep it from leapfrogging ahead of its peers. Of course, as with virtually every current PowerShot camera, the D30 is easy to use, intuitive, and captures acceptable images. And since user experience in often more important in this category than image quality, the D30 could still be a great vacation camera that the whole family can use.
Meet the tester TJ Donegan
Executive Editor
@TJDonegan
TJ is the Executive Editor of Reviewed.com. He is a Massachusetts native and has covered electronics, cameras, TVs, smartphones, parenting, and more for Reviewed. He is from the self-styled "Cranberry Capitol of the World," which is, in fact, a real thing.
See all of TJ Donegan's reviews
Checking our work.
We use standardized and scientific testing methods to scrutinize every product and provide you with objectively accurate results. If you've found different results in your own research, email us and we'll compare notes. If it looks substantial, we'll gladly re-test a product to try and reproduce these results. After all, peer reviews are a critical part of any scientific process.
Shoot us an email