The excellent Canon PowerShot SX30 IS comes equipped with one of the longest zoom ratios we've yet seen. Image quality takes a hit as a result of such magnification, but overall the model is a great value and a joy to shoot with.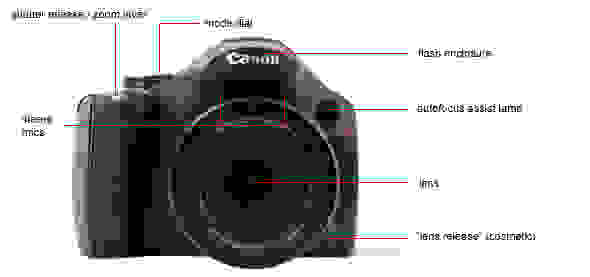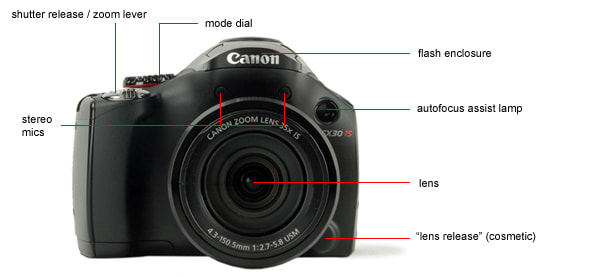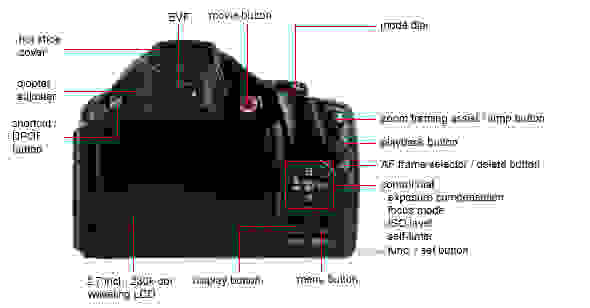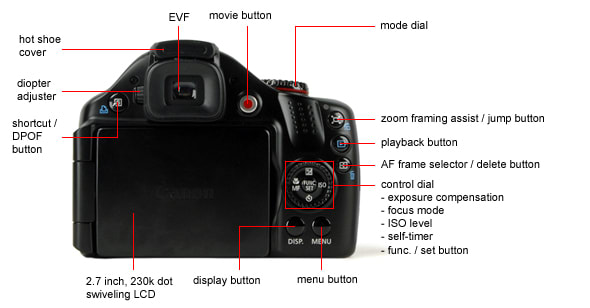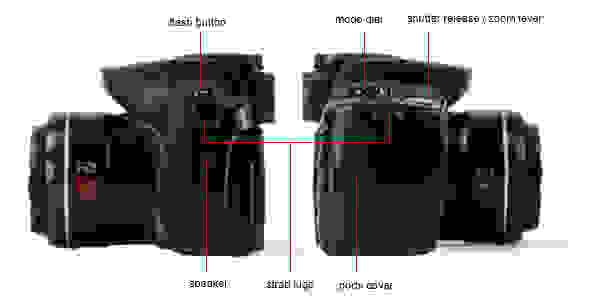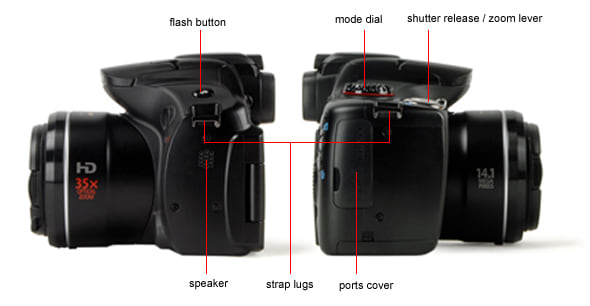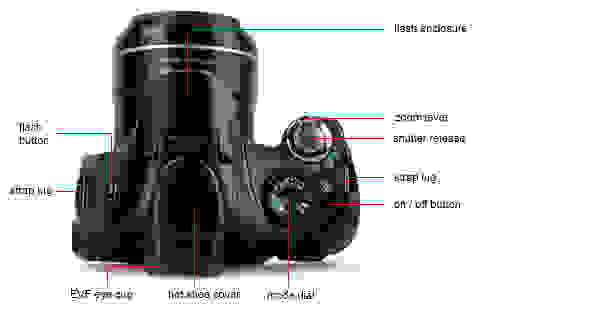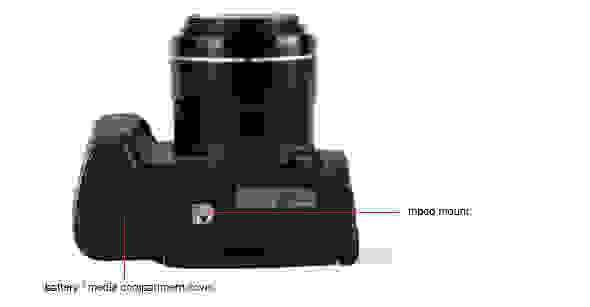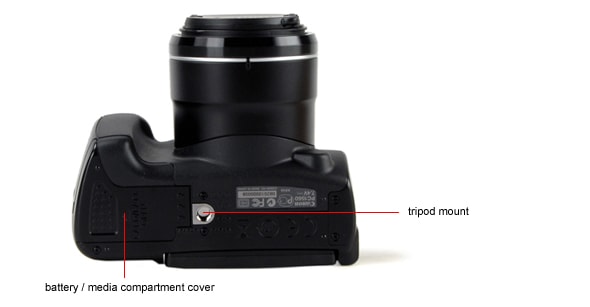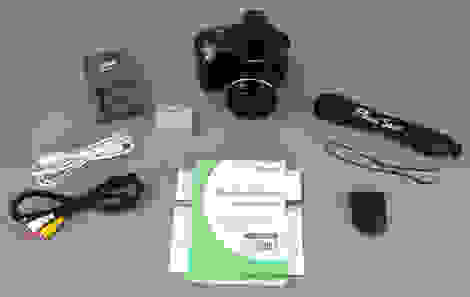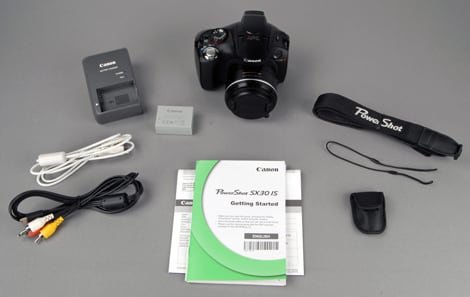 In the box: • Canon PowerShot SX30 IS digital camera • NB-7L lithium-ion battery pack (with terminal cover) • CB-2LZ battery charger • Lens cap with • USB cable IFC-400PCU • Stereo A/V cable AVC-DC400ST • Neck strap NS-DC11 • Case for hot shoe cap • Printed "Getting Started" guide • Software CD-ROM • Warranty card and customer support leaflet Canon's PowerShot SX30 IS gave us some very odd color accuracy test results. Since this model still technically qualifies as a point-and-shoot, scores could be considered average. However, we do expect better performance from the more expensive "ultrazoom" sub-category, especially from Canon. Colors were oversaturated by about 9% in the most accurate color mode, which isn't bad. Here's the strange part: that "most accurate" color mode turned out to be "Lighter Skin Tone." We'd normally expect a mode such as Neutral to take the cake, but not this time. That's right, it was Lighter Skin Tone followed by–get this–Vivid Red. More on how we test color. These color scores are around the mid- to upper-range for cameras in this class. The SX30 has better accuracy than Fujifilm's FinePix HS10, though not by much, and is also more accurate than Nikon's Coolpix P100, this time by a significant margin. We also skipped ahead and tested the recently-announced Panasonic Lumix FZ47, so this final comparison comes to you from the future.... Unfortunately it's not good news for our Canon, the new FZ47 produced some of the most accurate colors we've ever seen, and easily trounced the SX30 in this test.
Color modes in the SX30 work more like what other cameras would call "digital filters." There's ten presets, plus a custom setting, and even an "off" setting; which seemed strange to us. While Lighter Skin Tone was the most accurate, and we do recommend shooting in this mode for the most flattering reproductions, we shot the remainder of our tests in the off position, rather than risking the contamination of artificial sharpening or other "enhancements." Undesirable image noise increases with the ISO sensitivity of a camera's sensor. In this case, noise increased steadily from the minimum ISO to the maximum, a trend we don't always see. Often, digital cameras of this caliber begin to introduce artificial noise reduction, some starting as early as ISO 200. This causes a loss of genuine image data and makes judging the true potential of a sensor difficult for reviewers like us. Canon has either forgone this strategy, or applied it with a steady hand. Noise starts off at a solid 0.83% while using the SX30's minimum ISO, but does creep all the way to 1.23% at ISO 400. By the time we reach ISO 1600 noise is up to 1.70%, this is higher than we'd like, but again, at least artificial software enhancement seems to be minimal. Either way, it's always good to avoid shooting at ISO 1600. More on how we test noise. Noise performance under low light was practically identical to standard illumination. We observed almost no difference between our 3000 lux tests and 60 lux tests. Whatever the SX30's noise performance is at a given ISO, you can expect it to be relatively similar regardless of lighting. Again the group of comparison models are in close competition here. The SX30 lies almost directly between the superior Fujifilm and the inferior Nikon, although the brand new Panasonic was the best overall performer in this test. Unlike the color test, these aren't huge differences, so expect mostly similar image noise from all four cameras. The SX30's suite of ISO levels deviates only slightly from the bare bones standard. Typical ISO's of 100 to 1600 are available in full resolution, however the somewhat rare ISO 80 is also available for the highest image quality and least artifacting. No reduced resolution settings are offered.
NOTE: The images above are not used in our testing or scoring, but are included here to show real-world examples of the differences between cameras at the various ISO settings.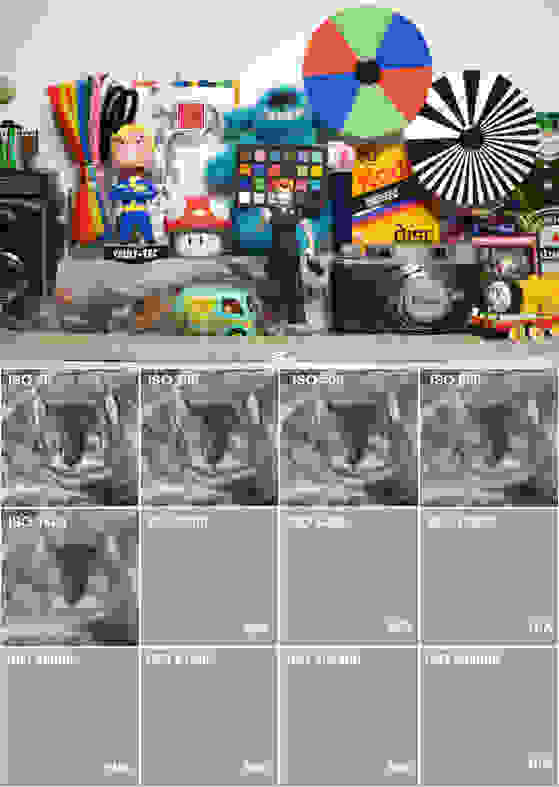 The SX30's resolutions capabilities exceed its peers, the Fujifilm HS10 and the Nikon P100, however the Canon shows its age against the Panasonic FZ47. In particular, the P100 lagged way behind here, earning roughly half the score of the competition. More on how we test resolution. Distortion () Image distortion was fairly minimal and noticeable only at the extreme widest and farthest focal lengths, for distortion figures of -0.78% and 0.83% respectively. Given the massive 35x zoom ratio of this camera, we're guessing some distortion compensation is at work here, otherwise results like this wouldn't be possible. The Nikon P100 is probably the only model that is not actively compensating for the effect (trusting that task to the user in post-processing), and scores relatively low as a result.
Sharpness () The SX30 is sharper than both the HS10 and the P100 by quite a bit, but is again surpassed by the fancy new FZ47. Sharpness was best at the closest focal lengths and the center of the frame, with severe smudging starting to occur at either the deepest zooms or edges of shots, or both. Chromatic Aberration () The SX30's tendency to render unsightly chromatic aberration is very severe. Even in areas of only moderate contrast, most users–regardless of experience level–will notice prominent green and magenta bleed. Like sharpness, the problem is worst both at the extremes of the frame and at the longest focal lengths.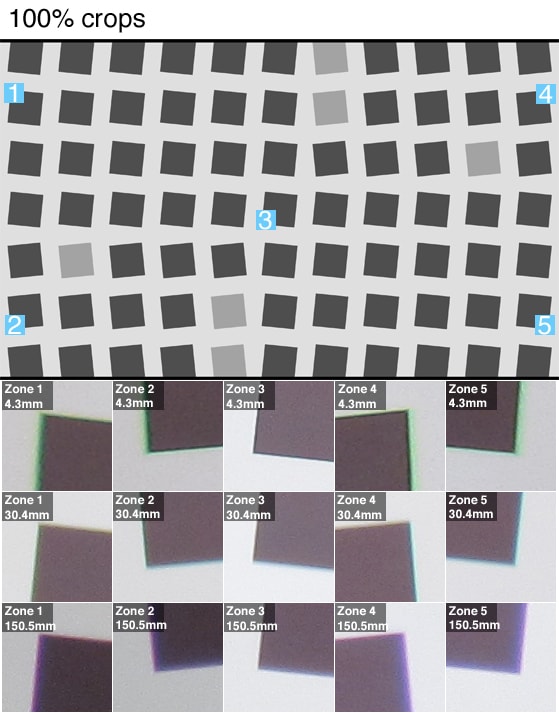 Only a few different resolutions and aspect ratios are supported for still shooting. 14, 7, 2, and 0.3 megapixel images may be captured at a 4:3 aspect ratio, while a single resolution, 3744x2104, exists for wide shots. There is no option to shoot in RAW mode.
The SX30's optical image stabilization is excellent. In practice, the system was invaluable both for capturing sharp action shots as well as lining them up in the first place. At 35x zoom, even the simple task of framing a shot becomes difficult due to involuntary vibrations of the hand. Stabilization solves this problem. Although this model scored well in our test, it was our qualitative observation of the feature in action that impressed us the most. More on how we test image stabilization. This camera's only competition comes from the Fujifilm HS10, both the P100 and FZ47 produced worse images with stabilization activated. The SX30 therefore has the most effective stabilizer in our comparison group. Most of the ultrazooms in our comparison group have a relatively robust suite of video recording functionality, and the SX30 is no exception. Handling is excellent thanks to the swiveling LCD, autofocus is slow but functional, and still image capture is available during recording. Optical zoom is also enabled during recording, however its speed is slowed dramatically to prevent moving parts from generating too much noise.
Color reproduction tends to nosedive while shooting video, and while that's still true of this Canon, the effect isn't as bad as the rest of the field. In movie mode, colors were 9% undersaturated, and overall color error clocked in at 4.9. More on how we test video color. On the other hand, the SX30 is the least sharp model in our comparison group while shooting video. It resolved only 600 lw/ph horizontally and 550 lw/ph vertically. This is better than many point-and-shoots, but poor for the ultrazoom class. More on how we test video sharpness. The playback interface is highly intuitive and navigation is painless thanks to the use of both the zoom lever and rotating control dial. Images may be viewed fullscreen with options for EXIF data display, as well as a unique "picture in picture" fullscreen / zoom hybrid mode. Zooming out triggers grid mode, which displays 4, 9, 36, or 100 pictures at once. Shuffle and slideshow modes are also available in the playback menu. Videos may also be reviewed here, and played back in slow motion, frame by frame, or fast forward. Video editing is available from the same menu.
As for still image editing, a full suite of in-camera options are supported. The basics, such as rotate, resize, and crop are all there, plus fancier options like contrast correction, red-eye correction, and application of color modes.
Direct print options are equally robust, and even have their own playback menu tab. Image settings may be adjusted alone, in groups, or all at once, with options for date and file number stamping. There's also the ability to specify standard sized prints, index sized, or both. The popular PictBridge standard for home printers is fully supported. The SX30's 202,000 dot electronic viewfinder is mostly comfortable and doesn't require too much squinting. Color accuracy is pretty close, maybe a bit on the warm side, and diopter adjustment ranges from -4.0 to +1.0m-1, which is better than most of the competition. The diopter's adjustment dial isn't very stiff, and that's a welcome change from the thumbnail-splitting wheels we're used to.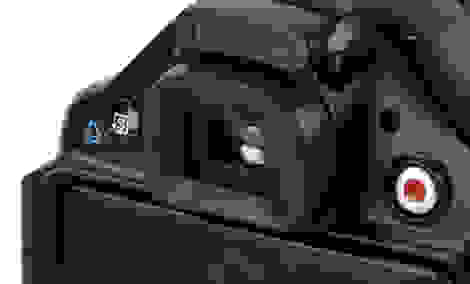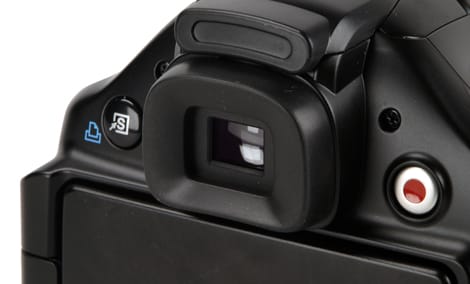 The EVF is complemented by a swiveling LCD, which swings open 180 degrees and rotates approximately 270 degrees, meaning it can easily face every useful angle for shooting. This is best for video shooting but can also be helpful in crowds, like a concert or nightclub. The screen itself is plain however, 2.7-inches diagonally, only 230,000 dots, and a 4:3 aspect ratio.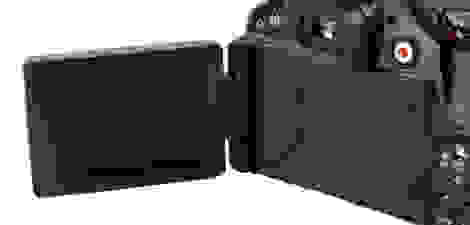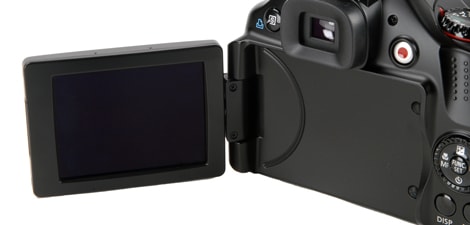 The flash enclosure is located at the top of the chassis, as is common with DSLR-style bodies like this one. The mechanism is not spring-loaded, so it's necessary to reach up and physically open the enclosure with a finger. Basic flash settings are available from a dedicated button above the left strap lug, this includes a useful slow-synchro option.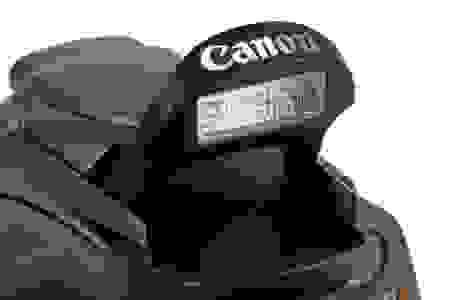 The SX30's f/2.7 lens permits a decent amount of light and is far larger than cheaper ultracompact models, which helps produce a better blur in macro shots (though not quite the gorgeous bokeh that SLR's are capable of). The enclosure is not automatic and the lens cap is a bit of a pain, but at least it comes with a separate strap so you won't lose the thing.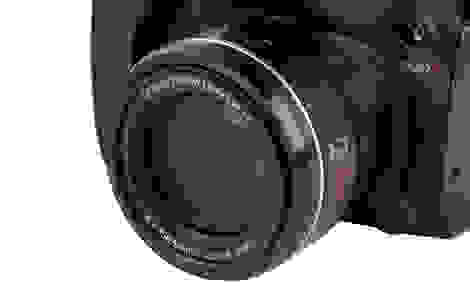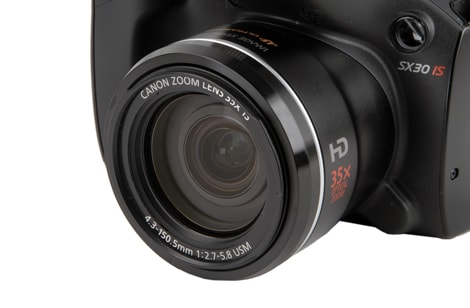 Zoom is the selling point of this camera, and we predict zoom ratio will soon replace megapixels as the key metric around which market competition takes shape. Manufacturers have been pushing the envelope for a few years now, and 35x on a camera of this size is just amazing. In fact, it's more than amazing, we're approaching creepy stalker levels. You can watch your neighbors' TV at this point...if you're into that sort of thing. This also made for some hilarious lab tests. In fact, it was once necessary to shoot our resolution chart down the center of the office, out the front door, and into the hallway. That's how far 35x gets you.
The SX30 is powered by Canon's large NB-7L lithium battery, and charged with an included wall socket adapter. While using the EVF, this battery's capacity is rated at approximately 400 shots (370 with the LCD), and that's pretty typical of this class. In our time with the camera, we found it could last quite a while on one charge and was convenient overall.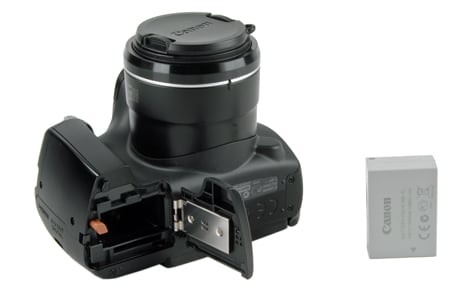 SD cards of 2GB or less, SDHC cards more than 2GB up to and including 32GB, and SDXC cards more than 32GB are supported. The SX30 is also compatible with a few less popular standards: MultiMediaCards, MMCplus and HC MMCplus memory cards, and Eye-Fi cards.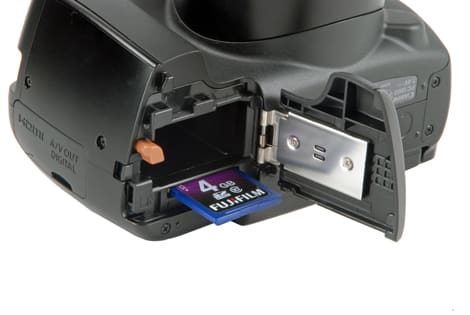 Underneath a rubber cover on the right hand grip is a mini-USB port and a mini-HDMI port. The USB terminal is used for both PC interfacing as well as analog video and stereo output. The HDMI port is of course used for high definition output to a TV or capture card.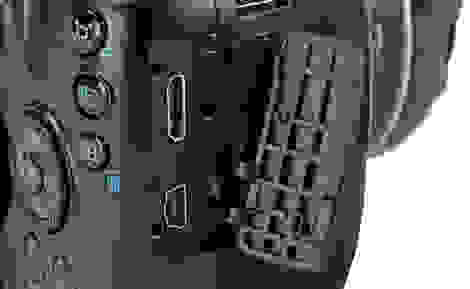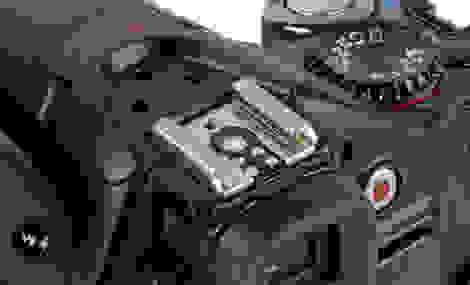 The only other connectivity option on the SX30 is the hot shoe mount above the viewfinder. The rubber shoe cover can be a pain to pry open, but it does come completely off, instead of hanging by a hinge. Canon has included a small faux-leather pouch for storing this loose cover. A hardware mode dial is found on the right side of the body, allowing easy selection from one of eleven shooting modes. These include shutter and aperture priority, program, full auto, full manual, two custom modes, and a few more. We did most of our shooting in program mode and found it was more than adequate for almost all conditions, including conditions for which specific modes already exist (such as portrait and sports), making these modes a bit redundant.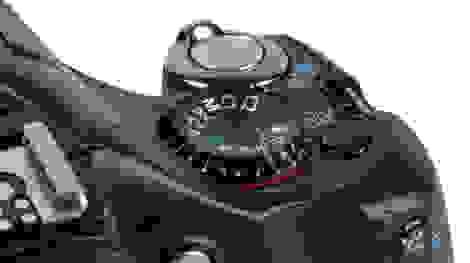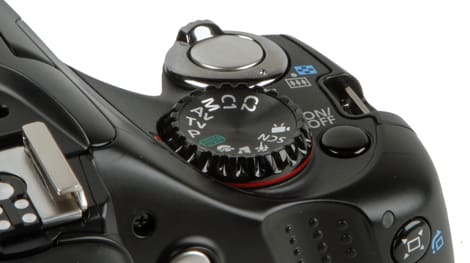 Scene Modes 14 scene modes are available and most of them have very pronounced effects. Low light, for example, reduces resolution to two megapixels, but extracts tons of light from even the darkest conditions. Miniature effect is very popular these days and the SX30's implementation is among the most convincing we've seen. Other scene modes include super vivid, color extract, color swap, fish-eye, beach, foliage, snow, and fireworks. The only included capability close picture effects is the option to apply color modes to stills in playback mode. Digital filters like vignetting or silly frames are not available. Considering the more serious target audience, this makes sense to us.
As mentioned, full manual mode is available, but you'll want to forgo manual focus. We've yet to see a fixed lens model get manual focus right without a dedicated ring, and although the SX30 makes a fine attempt by mapping this function to the rotating rear dial, the results are slower and less precise. Other exposure variables are handled well. ISO has its own button, while shutter and aperture are controlled by the rotating dial, pressing up on the directional pad toggles between them. Self-timer options save us a lot of trouble during testing, so we're always happy to see a fully customizable mode like the SX30's. In addition, 10 second and 2 second timers are also available. Reduced resolution burst mode is not supported, therefore... Shot to Shot () ...your only continuous shooting option is the full resolution mode. This comes in two flavors: continuous, and continous shooting AF, the latter of which continues to adjust focus as long as the shutter release is held down. We clocked the SX30 at a maximum of 1.33 shots per second, which is far slower than the competition. The SX30's body is shaped like an SLR and–we believe–may even have been designed to pass for an SLR. Case in point: on the lower left hand side of the lens, Canon included a raised area that looks similar to a lens release.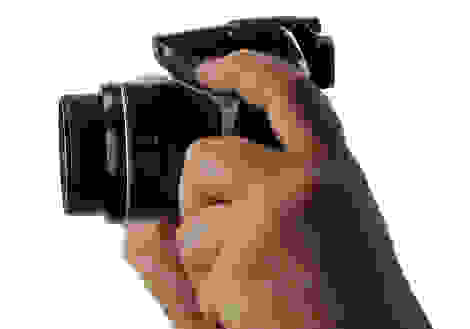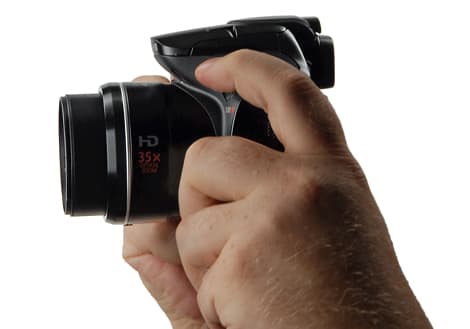 But this is a fixed lens camera, there is no release. So why the costume? The camera handles like an SLR too, but the feel is cheap. The entire chassis is plastic, and although the front has some texture, there's no rubber grip. The right hand grip isn't as wide or deep either, so holding the camera is more of a job for the fingertips than the actual fingers.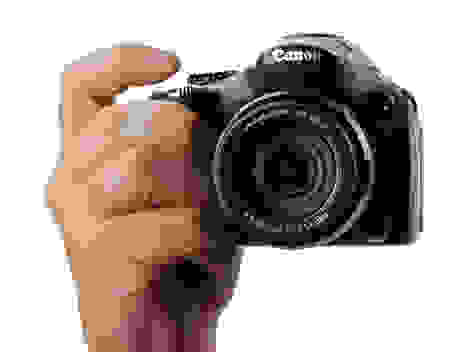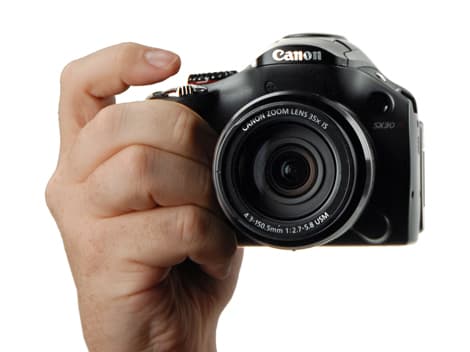 The right thumb recession isn't our favorite either. Placed in between some of the rear buttons, rather than off to the side, this thumb rest caused some accidental presses more than once. All this isn't to say the handling is poor overall, in fact the model handles quite well. A small ergonomic "roof" below the shutter release makes rotation very stable, and the swiveling LCD is excellent. But we're frustrated because this could've been a lot better, and we're looking forward to the design of the next Canon ultrazoom.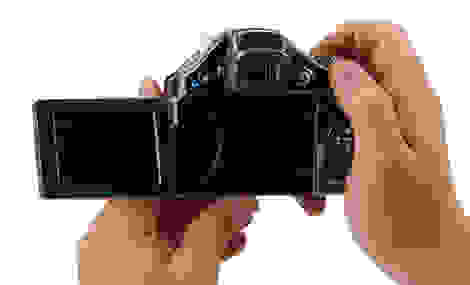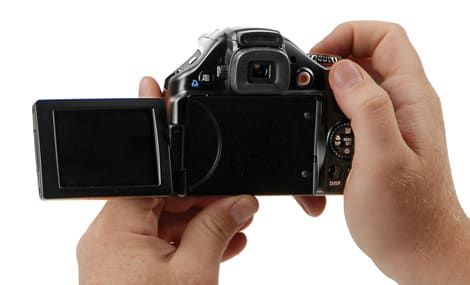 The best part about the SX30's control scheme is the rotating rear dial, which also functions as a directional pad. The rotational element has no tactile feedback, but does have some grooves for grip. Most other buttons do have great tactility though, including the directional pad portion of the dial. The shutter release is particularly nice, with a relatively long stroke and precise feel.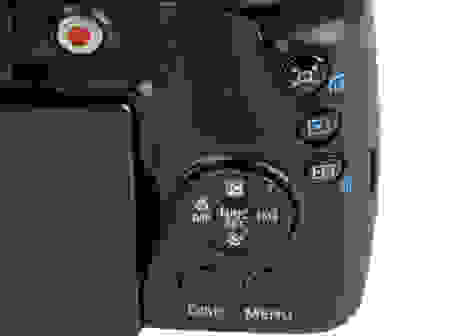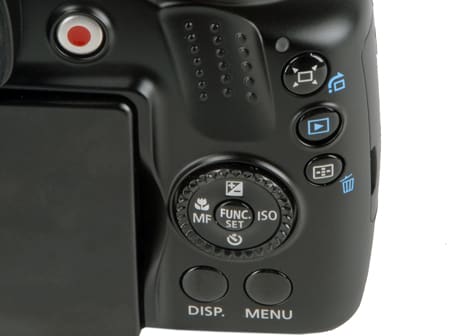 On the other hand, some buttons are a total mess. The zoom framing assist, autofocus frame selector, and shortcut buttons are all poorly labeled and confusing. These buttons, along with the playback button too, all have nearly-nonexistent tactile feedback, barely any stroke to them, and–worst of all–are in the way of the right thumb. It's like Canon gave up halfway through, most of the buttons and dials are excellent, but the ones that aren't disappoint in in every way possible.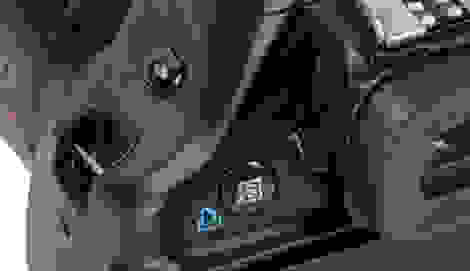 Like most Canon models, the SX30's menu system is excellent. The main menu is best navigated with a combination of the zoom lever to navigate tabs, the rotating dial to highlight options, and the raised func./set button to select. Although this menu is simple and fluid, an even faster way to adjust settings is the quick menu. While framing, a quick press of the func./set button activates an overlay that can be used to tweak most necessary options. This menu uses a simple directional approach, up and down to select options, left and right to specify settings.
No printed manual is included with the SX30 IS, and the quick start guide is more lackluster than most. Not even the confusing shortcut, frame assist, and AF frame selector buttons are explained, which will leave most new users utterly baffled as to their function. Downloading the full operating manual from Canon's website doesn't help much either, we found it to be laid out poorly and challenging to navigate. The Fujifilm FinePix HS100 is–for better or worse–the closest performer to the SX30 in our comparison group, although for the most part we saw the Canon surpassing the Fujifilm by just a hair. The Fuji is also slightly cheaper nowadays, but the gap is getting thinner as the aging SX30 continues to drop in price. It is therefore hard to go wrong with either of these cameras, the Fujifilm offers slightly inferior performance at a slightly lower price, while the Canon does the opposite. Yet there's one metric that really sets these cameras apart: continuous shooting. For all their similarities, the HS10 and SX30 are worlds apart when it comes to shooting speed. So if action shooting is at all important to you, then you may be better off putting up with a tiny bit less resolution and color accuracy.
/r:render Nikon's Coolpix P100 is inferior to the SX30, and we do not recommend it over this model. Almost all of the P100's test scores were equal or less than the SX30's, and in most cases by a large margin. Color accuracy and resolution are dramatically worse, and this is especially true when shooting video. And yet again, the same counterpoint, the P100's continuous shooting mode is way faster than the SX30's. This time however, the conclusion is different: if action shots are important to you, go with the Fujifilm over the Canon, not this Nikon. With the market as competitive as it is, there is no advantage to picking up the P100. /r:render Was it fair to compare the already-aging SX30 to Panasonic's brand spanking new FZ47? Probably not. Did we do it anyway? Yes, we did. The Lumix is the superior camera, there's no way around it. But some other outside influences are likely to impact your purchase decision. First, there's the price. While the cameras' MSRPs are close, the SX30 has had some time for the price to drop. Depending on the best deal you can find, the FZ47's advantages may or may not be worth it. Secondly, there's the question of availability. At the time of this writing, the FZ47 isn't yet available to the public. If the savings in both time and money are deal-breakers for you, the SX30 may still be your best option. /r:render The Canon PowerShot SX30 IS is a fine camera that's fun to shoot with and offers a compelling midpoint between the portability of a point-and-shoot and the performance of a DSLR. As this model likely nears the end of its product life, the SX30 now also represents a great value in an already saturated market. What's best about this camera, and what the individual test results don't show, is how well the different features work as a system. The long zoom is amazing, but the excellent optical stabilizer makes it useful. Video color accuracy impressed us, but the swiveling LCD makes this a truly viable video device. The shape and handling of the chassis is nice, but the intuitive menu system is what really makes shooting fun. The PowerShot SX30 is more than an assembly of strong components, it is a holistically excellent device. For that, it receives our strong recommendation.
Meet the tester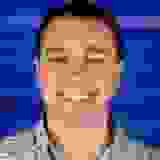 Christopher Snow
Managing Editor
@BlameSnow
Chris was born and raised less than ten miles from our editorial office, and even graduated from nearby Merrimack College. He came to Reviewed after covering the telecom industry, and has been moonlighting as a Boston area dining critic since 2008.
Checking our work.
We use standardized and scientific testing methods to scrutinize every product and provide you with objectively accurate results. If you've found different results in your own research, email us and we'll compare notes. If it looks substantial, we'll gladly re-test a product to try and reproduce these results. After all, peer reviews are a critical part of any scientific process.
Shoot us an email