**Back

**Pocket cameras are now adapting their rear panels to accommodate larger display screens, and a certain familiar control arrangement is becoming standard. Taking up almost 75% of the rear panel is the 2.5-inch diagonal display screen, which fits full left when viewed from behind the camera. In the remaining space, we find, from top to bottom, the zoom control, which is a button pair, below that a playback/record button pair and below that, a four-way controller with the usual OK button in the middle. Flanking the controller are two additional buttons for menu retrieval and a so-called "Best Shot" button that serves as a picture preset button.
**Left Side

**The left side of the camera has a darker trim plate, but there are no ports or other features of interest on the left side.
**Right Side

**The right side of the camera has a carrying lug at the top for a strap; no ports or other features are on the right side of the EX-Z60.
**Top

**Along the top are the shutter release and the on/off switch. Both are thin, metallic "slats" with the release sitting above the rounded, curved surface of the top. I don't know that this is a positive or a negative, but it may take some getting used to it.
**Bottom

**Across the bottom users can find the battery compartment, USB port, card, tripod mount (not centered under the lens) and holes for the alert sounder.
**Viewfinder

**The camera has no viewfinder, but this component would be unexpected on a thin Exilim anyway.
LCD Screen

**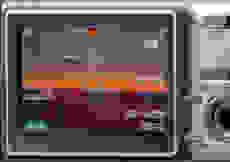 **Casio describes the LCD as a 2.5-inch TFT color LCD with 115,000 pixels. This is typical for the new standard in entry level cameras, although still lacking a bit in resolution. Brightness was typical of models in this price range, as was angle of view; there was the usual falloff in brightness past about a 45 degree angle. This camera, like its competitors, is designed to be passed around to allow viewing of recorded images. Considering the modest cost of the camera, the display is certainly usable for this purpose: the casual portraits we took had a clear, natural image quality. The brushed aluminum back panel sets off the screen itself and provides a look that belies the low cost of the camera.
Users can cycle through several variations on displayed information, ranging from nothing at all to a full four-quadrant display of shooting presets, flash status, resolution, images remaining, time and date, battery life and a live histogram. The histogram is perhaps a shade larger than others, a mixed blessing in that it is easier to read, but cuts more into the viewing area.
**Flash

**With a flash tube measuring only about 1/4 inch by 3/4 inch, the camera's long distance flash performance is going to be limited. Maximum range is listed at 12 ft. in the wide and just over 6 ft. in the telephoto positions of the focal range. The usual flash modes are represented: Auto, forced on, forced off and red-eye reduction pre-flash. In addition, the camera features what Casio calls "soft flash", a digital imaging effect that is designed to reduce the harsh look of direct flash. Images taken with the "soft flash" option turned on have the look of images shot through a fog filter, with reduced blacks and a more hazy cast. I'm not sure if this is an option that most users would be drawn to.
The flash took about six seconds to recharge. Menu options allow you to adjust flash intensity in +/- 2 EV range in a flash assist mode; this is a valuable feature that can greatly improve outdoor images.
**Zoom Lens

**The 3X zoom is a Casio-branded lens, with maximum apertures of f/3.1 to f/5.9 from wide to telephoto. The lens is composed of five groups of six lens elements and includes aspheric components, although it was not stated if the construction is all glass or includes plastic elements. Initial testing reveals no obvious color fringing or flare, using the maximum playback enlargement. Zoom range runs from 6.3-18.9mm, or a 35mm to 114mm equivalent. In other words, this lens is right in the middle range for this camera category, just what other manufacturers are offering. It's a good range for all-around shooting. However, buyers should be aware that the telephoto capabilities are modest and the wide angle does not grant too much opportunity in tight indoor spaces.
Zoom adjustment is via a pair of buttons on the back and works in a typical fashion. Zoom speed was comfortable, though perhaps a shade too fast. Action was smooth and quiet. The camera has an anti-shake digital signal processor option that can be turned off or left in Auto mode.
**Model Design / Appearance

**In the Casio EX-Z60 we have a point-and-shoot camera that makes a deliberate styling statement. Rather than the usual polycarbonate plastic found in many of its competitors, the camera body is anodized aluminum, in a brushed finish of matte silver. Neither boxy nor curvy, and lacking protrusions for grips, it has a suggestion of a jewelry case. The top-mounted exposure button is not a button at all, but a thin sliver of metal. It's unadorned, except where necessary, a trait it shares with its competitors; the position of the controls is about the same as is the overall size. And yet it's stylish is not radical, but still, a bit different.
**Size / Portability

**The camera dimensions are listed as 3.75 inches wide by 2.39 inches high by .78 inches deep. Note that last dimension: it's where the camera stands out, because it's a bit thinner than the competition. Exilims tend to be. Part of this is due to the aluminum construction, which can use thinner wall sections; it's also due to the choice of a flat design. This camera is all straight, flat panels and gently curved edges. It will fit easily into a pocket or purse.
**Handling Ability

**This is a camera that you will want to hold in both hands for viewing. Held only in the right hand, it's likely that the camera will require a bit of finger pressure to keep if from rotating down. This is a direct consequence of the flat, slab-like front and back, absent of any grip or grip contours. Wisely, the flash has been moved to the center of the front panel, where it is unlikely to be covered by fingers. Still, there is a certain feeling that this camera has made the priorities of its styling statement equal to those of its ergonomics. Fortunately, the use of a 2.5-inch display screen basically sets the shape and control positions, and in this sense the Casio handles the same as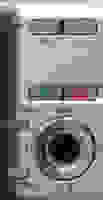 its competitors.
**Control Button / Dial Positioning / Size

**Control buttons are nicely integrated into the aluminum shell and depress in a satisfying fashion. They are all more or less mounted flush to the surface, so you will need to use the tips of your fingers. Those with large hands are going to struggle a bit with the small buttons; this comes with the compact camera territory. My personal desire would be a larger 4-way controller, but there isn't much room on the back panel for anything more than what we have here, due to the large display screen. The menu and "best shot" (shoot preset) buttons are the worst of the lot, a couple of tiny squares to the left of the 4-way. I can't say that I was entirely comfortable with the shutter release, with its long, sliver shape, but at least it works.
**Menu

**After users press the menu button, the camera displays the menus, divided into three categories: Record, Quality and Setup, shown left to right across the top of the display. Items are listed as words only, without icons.
Record gives you a choice of settings for focus, burst, self-timer setting, anti-shake, autofocus area and "Easy" mode. On the second page of the record menu can be found settings for the controller left and right buttons, high speed shutter on/off, audio button sounds, screen grids, digital zoom and back to start. On the third page of settings can be found an icon help choice and memory presets for shoot presets, flash, focus, white balance, ISO and autofocus area; and continuing on to additional memory presets for metering, self-timer, flash intensity, digital zoom, macro focus position and zoom position.
Moving to the Quality position brings up choices for image pixel size, JPEG compression quality, audio quality, EV shift, white balance, ISO, metering pattern, digital filter, sharpness, saturation, contrast and flash intensity and assist.
The third left-to-right setting is called Setup, and here can be found the "utilities" that you need. Listed are settings for sounds, file number, time, date stamp, language, sleep interval, power off time, USB or video, reformat and reset to factory defaults.
Sequencing for all menu choices is consistent and logical. Nothing is more than two layers down and the return path is always clear. But the key to using the menu is knowing where an item lies in the three main categories. This can be somewhat confusing, given the sizable number of choices. For example, the settings for color saturation are located in the Quality portion, but they might just as easily be placed in the Record portion. It seems as if Casio has attempted to put some thought into using the three top categories, but complete consistency is in any case an impossible task.
It was easy to jump through the menus using the 4-way controller and the center OK button. The fonts are all easy to read, make use of bands of color to help in separation and there is good contrast. Outline boxes are used to make sure you know that you are making a submenu choice. This was one of the better cameras that I've handled with regard to menu structure and navigation.
**Ease of Use

**There is a certain style with regard to controls, settings and use on these small, point-and-shoot cameras, and the Casio fits into this pattern. That is, they all use the four-way controller and its OK button to set up the camera, a couple of buttons to start the taking of pictures and the playback of pictures, and power on and exposure buttons next to each other on top of the camera.
The first-time buyer is going to be confused by the menu choices at first, as the various combinations seem endless. It might not help that Casio has listed dozens of camera sound choices for that special extraneous touch. But the fact remains that the camera can be picked up, and without touching a single menu item, a picture can be snapped with the depression of the shutter release. And pushing the playback button on the back, identified by icon, will show that picture. And keep in mind that a help menu and an "Easy" mode that strips out many settings is always available.
**Auto Mode

**The Casio EX-Z60 operates in full auto mode only, as befits a camera for the beginning shooter. However, you can make certain shifts in the program. You can shift the white balance off Auto to fixed preset settings; you can bias the exposure; and you can force a higher "action stopping" shutter speed. ISO can also be moved away from its Auto position to fixed values.
The auto settings worked well, as far as could be tested in an informal setting. As with all systems of this type, you can trick the program into giving you a blurry image, for example, by deliberately trying to stop action in a low light image, but you have work at it. Most of the time the images looked well exposed.
**Movie Mode

**Three movie modes are available: 640 x 480 (HQ) at 30 fps; 640 x 480 (Normal) at 30 fps; and 320 x 240 at 30 fps. We were unable to get a close check of focus performance in the low light environment of the exhibit hall where the camera was previewed, though we can say that strong backlighting will darken the foreground. In the exhibit hall environment it was not possible to test the audio recording functions. The camera includes a trimming editing function for video clips.
**Drive / Burst Mode

**The camera offers a normal burst mode, a high speed burst mode, and continuous flash bust mode. Normal speed takes images about 1.5 seconds apart. The high speed burst with flash operates at 3 fps.
The self-timer offers three modes: 10 seconds, 2 seconds and a triple self-timer.
**Playback Mode

**Playback options on the Casio Exilim Z60 include enlargement to 8x, trimming, movie playback, movie edit, motion print, 9-print display, rotate, calendar display and slide show. White balance and brightness are adjustable in playback. This is not a particularly great set of options; however, with most Exilims, the cameras themselves—and not the played back images upon them—are what's meant to be seen.
**Custom Image Presets

**There are no less than 33 shooting presets available in the so-called "Best Shot" mode, obtained directly by pressing the BS button on the back of the camera. The usual settings for Auto, Landscape, Portrait, Sports, Night scene, and others are present, shown as icons and in words. But then we take a plunge into more exotic settings as Splashing Water, Twilight, Business Card, White Board, Soft Flowing Water; the list goes on.
Exilim cameras are unique in that they actually include too many shooting presets. It may take you longer to sort through them all and find the "right" one than is practical in a shooting situation. And really, do we need a setting for Autumn Leaves? And what does it really do to the image? Loading up on these presets is becoming too cumbersome to utilize and seems pretty silly.
**Manual Control Options

**This being a point-and-shoot camera, there isn't much in the way of manual control. A high speed shutter setting prevents blurred pictures in low light, but its actual setting was not listed.
**Focus

***Auto Focus

*Like other cameras in this class, the EX-Z60 uses contrast detection on the CCD. Casio provides either a selectable spot or multi spot setting. Macro focusing is a selectable option. There is a Pan focus option that we did not have an opportunity to test; however, we will evaluate it fully when we conduct our full review of the Z60 in the coming months.
Because of the screen viewfinder, it is hard to evaluate the performance of the focus in a precise way. Casio lists the focus range in normal mode as 15.75 inches to infinity, with macro mode ranging from 3.94 inches to 19.69 inches.
*Manual

*Focus distance can be changed manually, but this function is not so useful in a camera that uses the display screen only for viewing. You can set the focus manually to 3.94 inches to infinity.
**Metering

**Metering can be set to either multi-pattern, center weighted or spot, which are the common and expected options.
**Exposure

**Exposure compensation of +/- 2 EV is provided in increments of 1/3 EV, but there is no other way of controlling exposure, such as adjusting the shutter speed or aperture opening.
**White Balance

**Offered white balance modes are Auto, Fixed and manual. Six preset settings for daylight, cloudy, tungsten, etc. are provided in the fixed mode. Alterations to white balance are displayed on the viewing screen in real time so you can see the effect, which is always a nice feature. Incorporation of a manual adjustment tool is a nice touch and will help ensure that users can properly calibrate the recorded color to the lighting of the scene. It's adjusted using the shutter button, but the scale is arbitrary and it is not clear if it adjusts Kelvin temperature up or down only.
**ISO

**Auto is the default mode for ISO control, but you can select from options of 50, 100, 200 and 400. Fixed settings are reached easily in the Quality dropdown menu. This range was fine for cameras of last year, but including longer ISO ranges on compacts with at least one ISO option past 400 is a trend of 2006.
Note that there was a visible increase in the EX-Z60's image noise as ISO setting was increase to its maximum of 400, but it did not seem any worse than other cameras in this price range, however, we will explore this in more depth when we conduct our studio tests on the Casio Exilim Z60 in the upcoming months. Check back for our full review of the camera.
**Shutter Speed

**There is no adjustment per se of shutter speed. The company lists a range of 1/2 to 1/2000 in normal shooting mode, and Casio says that the "Fireworks" setting increases the shutter time to 2 seconds. User will have to use this mode to get longer shutter speeds.
**Aperture

**The variable aperture zoom lens has a range of f/3.1 to f/5.9 from wide angle to telephoto. There is no manual adjustment.
**Picture Quality / Size Options

**Still photos can be recorded in dimensions of 2816 x 2112 pixels, 2816 x 1872 pixels (in 3:2 ratio), 2304 x 1728 pixels, 2048 x 1536 pixels, 1600 x 1200 pixels and 640 x 480 pixels. Three levels of image compression are available: fine, normal and economy. These options permit users to do quality 8 x 10 prints at the highest settings, down to email-able images under 120KB. This is a healthy list of options for a pocket-sized compact.
**Picture Effects

**The Casio Exilim EX-Z60 offers an average amount of picture effects. Various filter effects can be applied to recorded images: black-and-white, sepia, red, green and blue. Sharpness, saturation and contrast are also all adjustable. The adjustments are given as steps ranging from 0 to +/-2. The filter effects are visible only during playback.
**Connectivity

***Software

*Incredibly, there was no mention of software being supplied with this camera. This is a big surprise, and one that we hope is not true. While some users are already comfortable with Photoshop or Aperture, it is more likely that the market for the EX-Z60 will not be too savvy in postproduction and will require a basic and unintimidating software package.
*Jack, Ports, Plugs

*A common USB 2.0 / A/V port is next to the tripod bushing on the bottom of the camera.
*Direct Print Options

*The camera is DPOF compliant. However, there is no ImageLink port. Casio uses its own system of accessory cradles which pick up the bottom-mounted USB port.
Battery

*
*The EX-Z60 uses a rechargeable lithium-ion battery NP-20. Full battery charge is listed at 1.3 hours using the supplied charger. Casio claims a picture capacity of 180 images at a normal recording time of one hour and thirty minutes.
*Memory

*The EX-Z60 contains 8.3 MB of internal memory, not enough to store more than three images at the highest quality level; Casio is not known for including lots of internal memory on their digital cameras. The Z60 does accept SD cards.
**Other Features

***Old Photo Restore Mode -* In this mode, you photograph old, faded analog photographs with the Exilim Z60 and the camera restores the color, or so the company states. It even is said to correct for trapezoidal distortion caused by aiming the camera at an angle to the photograph being restored. It is hard to know how this would work in practice; we did not have any old faded analog photos to use on the floor for such a purpose.
eBay Mode - This is another curious setting, a macro setting at a low resolution. It is said to be good for, well, taking pictures of things to sell on eBay. (Casio did in fact have to license the name for one year; apparently, Casio is not comfortable with using the generic 'Auction' designation.)
**Value

**At the mid $200 price point, the Casio EX-Z60 sits right in the middle of a highly competitive market. It does not fall short in any of the key features customers are clamoring for: large display screen, pocket-size outline, 3x zoom lens, 6 megapixels of still resolution, high quality movie mode and lots of added features. But then again, the competition is offering the same. Like so many other pocket cams, the Casio does not stand out, but it will do for those looking for a hint of style.
**Who It's For

***Point-and-Shooters - *This is the target audience for this camera. It would be ideal for this application.
Budget Consumers - It's not the cheapest in this category, but still a good buy.
*Gadget Freaks - *The general entry-level digital camera is usually so simplified it doesn't appeal to gadget freaks. This model has some offbeat features that might, though this camera is not guaranteed to be a hit with this crowd.
*Manual Control Freaks - *There isn't much manual control, so this is not the camera for these people.
*Pro/Serious Hobbyists - *This group might like the styling and metal body, but be put off by the sheer number of odd shooting presets and lack of manual control.
**Conclusion

**It is no surprise to me that Casio's entry level camera has a bit of flair to it compared to the products of companies that only deal with cameras. Most Americans probably associate Casio mostly with watches and secondly with small electronic devices, and their cameras reflect this and apparently borrow styling from their other products. The choice of brushed aluminum for the body is evidence of this, at a time when plastic camera bodies are ubiquitous.
At the same time, the Exilim Z60 is technically well advanced. Its internals, its lens and the display screen are all first rate. Offering 6 megapixels, 2.5-inch LCD screen, and 30 fps video mode, the Z60 isn't just a pretty face. It is perhaps a bit quirky in its image presets or even perhaps a bit gimmicky, but it is actually a solid performer, priced well and worthy of consideration.
Of course, this is just our first impression. Our full battery of imaging tests, and our full review, may tell a different story.
Meet the tester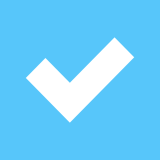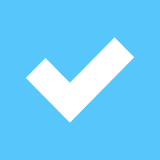 Michael Chiusano
Editor
Checking our work.
We use standardized and scientific testing methods to scrutinize every product and provide you with objectively accurate results. If you've found different results in your own research, email us and we'll compare notes. If it looks substantial, we'll gladly re-test a product to try and reproduce these results. After all, peer reviews are a critical part of any scientific process.
Shoot us an email