---
With the F200EXR, the interesting bits are on the inside rather than the out. The body is similar to what we've seen before, in terms of design and layout. We took issue with the fact that the camera's body is entirely covered with very shiny plastic, which means it gets smeared with fingerprints inordinately quickly.
Front
---
Not much surprising on the front of the camera. The flash is unfortunately placed, where it easily gets blocked by stray fingers.
Back
---
Apart from the slight curve to the top of the camera, there's not much visually arresting about the back of the camera. The mode dial is right near the top, beneath that are the buttons for playback and the F-mode (a quick menu), then the four-way controller, and display and face recognition controls beneath that.
Sides
---
We think there may be something on the left side of the camera, but we're not sure as it was obscured by a security tether.
The right side has the loop for the wrist-strap, and a rather flimsy port for the proprietary HD/USB out port.
Top
---
On top of the camera is where you'll locate the power button, shutter control, and zoom ring. The chrome plastic is especially prone towards finger-prints and smudges.
Bottom
---
Underneath the F200EX is access to the battery and memory card slot, as well as a tripod mount.
LCD
---
The LCD on the Fujifilm F200EXR is a fairly standard 3-inch, 230,000 pixel screen, with minimal horizontal solarization, but a bit of trouble on the vertical.
Flash
---
The flash is small, rectangular, and unfortunately placed directly beneath the shutter button. While this does move it a bit away from the lens, which helps prevent red eye, it is in a location that is exceptionally easy to block with one's fingers while shooting. The flash can me set to forced (on), suppressed (off), slow synch or auto.  
Lens
---
The F200EXR has a decent zoom for such a small camera, packing a 5x zoom in not much space. The focal length is 6.4 - 32mm, which is 28 - 140mm in 35mm equivalent, which officially makes it wide-angle. The maximum aperture is /f3.3, which isn't blisteringly fast, but isn't too bad. The zoom is controlled by a ring around the shutter, and feels quite smooth.
Jacks, Ports & Plugs
---
Fujifilm have decided to use a single proprietary port for both USB out as well as HD out. While this saves valuable space over two industry-standard ports, proprietary cables tend to be expensive to replace, should you lose one.
Battery
---
The F200EXR uses a proprietary lithium ion battery. We'll have a better idea of battery life once we get a model in to our labs to test.
Memory
---
Fujifilm is one of the few camera manufacturers, along with Olympus, which use the xD series of memory cards. The problem with this format is that they can only handle up to a maximum of 2GB. Thankfully, the F200EXR can handle SDHC as well as xD, which can hold up to a theoretical maximum of 32GB, and are cheaper in general.
Design & Appearance
---
For all the great advances in the internal organs of the Fujifilm F200EXR, the layout and look of the camera is strictly by the books. It's a small point-and-shoot, with a four-way controller on the back, and the mode dial directly above it. It certainly won't win any style awards, but in this case, it's what's on the inside that counts.
Size & Handling
---
The F200EXR is a pretty standard size. It's 3.8 inches wide by 2.3 inches high by 0.9 inches deep (97.7 x 58.9 x 23.4mm) and weighs 6.2 oz (175g). The buttons were a bit on the petite side, which can lead to the wrong option being selected with surprising regularity.
Menu
---
The menu system shows up overlaid over the live view, rather than on a screen of its own. This can make it a little cluttered at some junctures, but it generally seems quite well laid out. There are three sets of menus: the main menu, accessed by pressing the menu button; the set up menu which is at the bottom of the shooting menu and lets you set up the camera; and the F-mode menu which lets you change frequently altered settings for each shooting mode.
Ease of Use
---
Probably the trickiest functions of the F200EXR to pick up is how to use the EXR modes, mostly because they are unlike anything else present on the market, and take some getting used to. Once identified, they're not particularly onerous.
Auto Mode
---
The F200EXR has an auto mode, as well as program, manual, and scene, with a few interesting extras tucked away. EXR mode gives you access to the additional functionalities offered by the EXR processor. There's also two shot mode, which takes two photos in quick succession, one with flash and one without.
Movie Mode
---
Movie mode can be set to 640 x 480 or 320 x 240 at 30fps, and records in AVI format, though you won't be able to optically zoom while filming.
Drive/Burst Mode
---
The F200EXR has a couple of different burst modes. Firstly, there's continuous, which shoots as long as you keep the shutter button down; top-3 and final-3, which record at 1.4fps at highest resolution and keeps either the first or last three; or top-12 and final-12 which behave likewise, but at 5 frames per second with reduced 2048 x 1536 resolution.
Playback Mode
---
In playback, you have some standard image editing controls, as you can remove red eye, rotate the image, copy, trim, resize or attach a voice memo to it.
Custom Image Presets
---
The scene mode selection on this camera is quite robust, giving you: portrait, portrait enhancer, landscape, sport, night, night tripod, fireworks, sunset, snow, beach, underwater, museum, party, flower and text.
Manual Controls
---
The Fujifilm FinePix F200EXR has a decent amount of manual control for those who are concerned with such things.
Focus
---
Autofocus can be turned to center, multi or continuous, and macro mode can be used for close up objects.
ISO
---
ISO is one of those factors that can be altered using the EXR functionality. At full resolution, it runs ISO 100 to 3200, ISO 6400 at 2816 x 2112, ISO 12800 at 2048 x 1536. If you put it into the EXR mode for best ISO, it maxes out at ISO 1600, but theoretically should have much less image noise as it effectively doubles the size of the pixels on the sensor at a cost of reducing maximum resolution to six-megapixels. The auto ISO can also be limited to ISO 400, 800, 1600.
White Balance
---
In addition to a custom mode, the white balance presets are sun, shade, fluorescent 1, fluorescent 2, fluorescent 3, incandescent and underwater.
Metering
---
Oddly, metering is termed photometry in this camera, and it can be set to multi, spot or average.
Dynamic Range
---
Dynamic Range is the other of the settings that can be altered in EXR mode, where two exposures at different settings are taken simultaneously, and combined to create a single image with a greater d-range. It can be set to 100%, 200%, 400% or 800%, though we're still not entirely sure what these numbers actually represent. Unfortunately, it's effectiveness was impossible to judge on the show floor, so we'll have to wait to get this into the office to get a better idea of how well this technology works.
Shutter Speed
---
In manual mode, the shutter speed runs from 8-seconds to 1/1000 of a second, which isn't particularly fast.
Aperture
---
In manual or aperture priority mode, the aperture can only be set to the minimum or maximum for the current zoom. Wide, this runs f/3.3 to f/9, and tele it's f/5.1 to f/14, once again a little on the slow side.
Image Stabilization
---
The F200EXR has sensor shift stabilization, as well as some manner of digital, though we weren't able to ascertain how it works while on the show floor.
Picture Quality & Size Options
---
The F200EXR can shoot images in 4:3, 3:2 and 16:9 formats, in sizes ranging from 4000 x 3000 down to 1920 x 1080.
Picture Effects
---
On this camera, these are known as film modes, and are designed to mimic varieties of Fuji films from the analog age. There's Provia/Standard, Velvia/Vivid, Astia/Soft, black and white, and sepia.
Meet the tester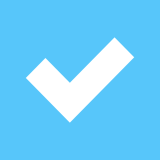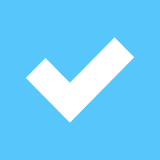 Tim Barribeau
Contributor
@
Checking our work.
We use standardized and scientific testing methods to scrutinize every product and provide you with objectively accurate results. If you've found different results in your own research, email us and we'll compare notes. If it looks substantial, we'll gladly re-test a product to try and reproduce these results. After all, peer reviews are a critical part of any scientific process.
Shoot us an email