This DSLR-styled camera comes as advertised, looking like the classic camera we share in our collective subconscious. In fact, it looks pretty much like our DCI logo. The 24x zoom lens fills up most of the body giving the user a feel of a true SLR. On the left side of the front is a large, rounded, textured grip adding to the professional look. This camera is black on black with a heavy grip texture all-around.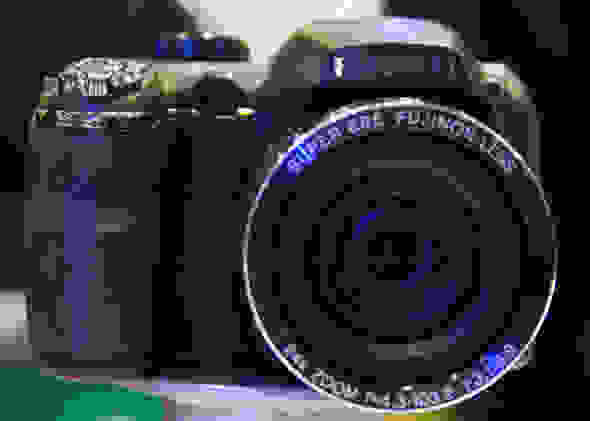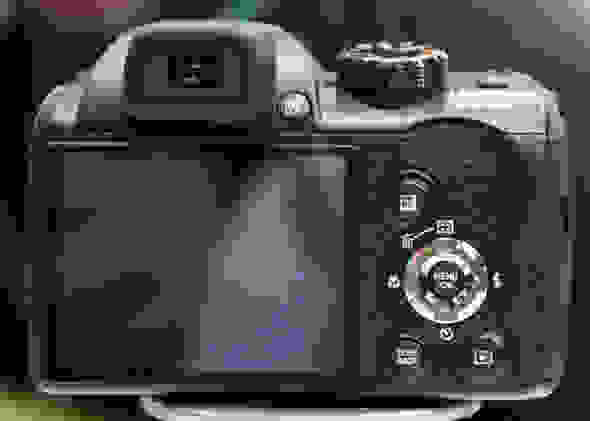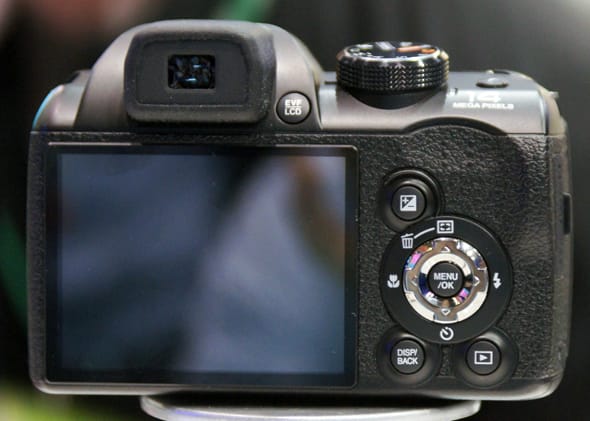 The menu is broken into function settings and system settings. In the system menu you can change the date, time, and language settings. In the main menu are all the functions like ISO, white balance, exposure compensation and much more. Scrolling through the menu is done with the directional pad, we always prefer a well engineered scroll wheel but the d-pad will get you around fine. The organization of features works well, you will be able to change settings on the fly with this bridge camera.
There are quite a few controls on this bridge model, making it feel very DSLR-like. The way your hand sits on the grip, puts your pointer finger in close proximity to the shutter button, the zoom toggle, and the mode dial. The thumb sits by the playback button and the directional pad. All buttons have accurate labels and make sense in the current layout.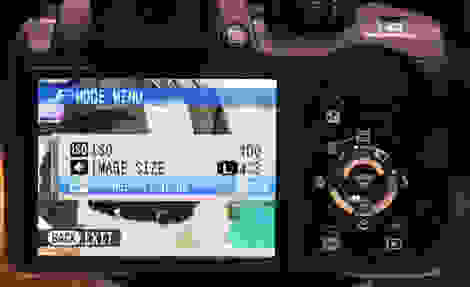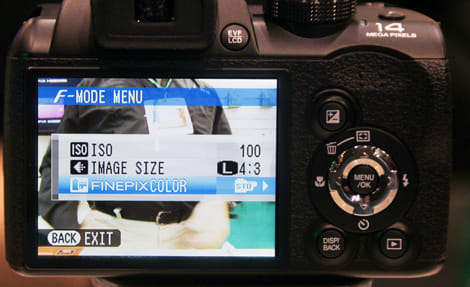 The is almost a cube, measuring 4.6 inches in width, 3.1 in height, and 3.9 inches in depth. The weight of this camera is one of our favorite parts. With so much functionality and a fantastic zoom lens, the is only 543 grams including four AA batteries.
The hand grip let us get a really firm hold. The contouring is excellent, and considering how light this super-zoom is, it would be easy to shoot with one hand, though there is ample space for two hands to yield steadier shots.
The buttons make a click when you push them, letting you know that they have been activated. We liked what we saw and felt in the button department. The shutter button has a very obvious halfway mark where the autofocus engages. It is easy to tell when you are focusing and when you are taking a picture using the same shutter button.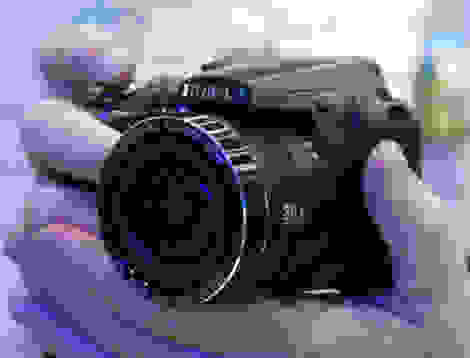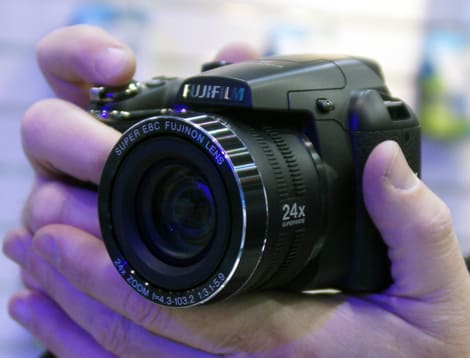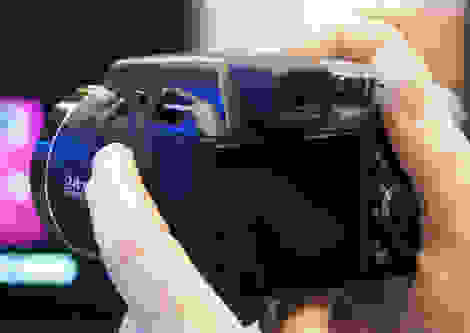 There is a mode dial on the top of the with settings for Auto, SR Auto, Scene Position, Motion Panorama, Movie, Custom, Manual, Aperture Priority, Shutter Priority, and Program. Auto and SR Auto take the fine details out of the user's control and adjust the settings using on-camera sensors to take photos. The PASM modes are great for people that want to take more control of their photos, making this bridge model feel more professional than just a normal point-and-shoot. The Movie mode gets you right to taking HD video with a quick flip of a switch.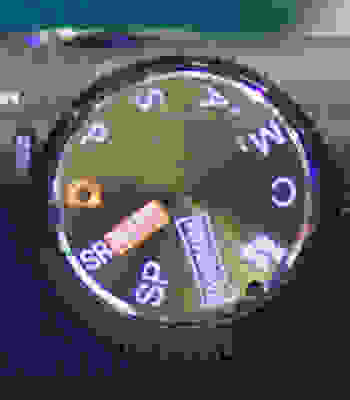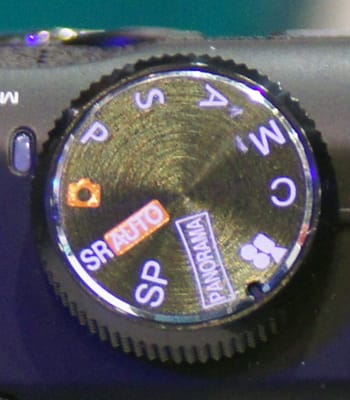 There are two auto modes on the , Auto and SR Auto. Auto will adjust all of the settings depending on your subject, SR Auto is a scene recognition auto mode that will attempt to define your subject into one of many categories and adjust the settings accordingly.
This bridge model shoots some HD video, but only 720p at 30fps. It's not the highest quality HD video, but don't count it out for capturing moving pictures. You can also shoot in lower resolutions, like 480p and 240p to yield smaller file sizes.
This super-zoom has a continuous shooting mode for up to 8 frames per second, pretty average for a bridge model. You can press down on the directional pad to bring up the self-timing options very quickly
A couple of interesting playback modes make for easy photo management. You can play around with the Face and Scene Recognition modes, where you can put a name to a face (or place) such that every photo on your card containing your subject is sorted into quickly findable sets. These sets can further be filtered by date and other subjects to get the photo you need right away. You can also tag your content for easy upload to Facebook and YouTube if you happen to be a social networking butterfly.
In playback, you see 100 photos at a time in a 10x10 grid, or you can see them all as a slideshow. There is a red-eye removal editing function that can be applied in camera.
By hitting the display button in playback mode, you will see information about each photo, like time, date, and a mini histogram showing the light levels recorded.
The is set to take pictures in a variety of aspect ratios from 4:3, 3:2, to 16:9. Each one of these formats have high, mid, and low resolution settings.
There are several kitsch shooting modes that may be interesting to the intermediate photographer, like Motion Panorama that takes three shots in a row, opening the shutter when the camera has detected that each subsequent shot is perfectly lined up. For family photos, the Smile and Blink Detection modes will ensure a great photo, only taking the picture when every face is curled into happiness, and no eyes are closed.
The autofocus can be set to a few different types of single and multi-point. You can set it to continuous autofocus, or single image autofocus. At the Fujifilm CES booth, the S4200 focused quickly in between continuous shots.
The Tracking Autofocus on the function is designed to keep quickly moving subjects in frame and sharply rendered. This was hard to test at the booth, and any actual accuracy of this function needs proper assessment before we laud or disparage it.
Set on auto, the takes great pictures with appropriate light levels, from what we could tell by snapping a few on the CES floor. Additionally, this bridge model gives you a solid amount of user control with three standard modes: Aperture Priority, Shutter Priority, and a full Manual mode.
The natural aperture range on this camera spans from f/3.1 to f/8, with the possibility of a super tight aperture opening of f/20, when using an ND filter. When fully zoomed in, the range is slightly crushed, with available aperture settings between f/5.9 to f/8.
This camera has an auto ISO mode, as well as manual settings from 64-1600 full resolution, and up to 6400 using a smaller image size.
White balance is right in the main menu. In auto, white balance is taken care of, but if your are in one of the manual modes you can choose from a few different preset ambient light types, as follows: Fine, Shade, Fluorescent light (Daylight), Fluorescent light (Warm White), Fluorescent light (Cool White), Incandescent light, Custom. Custom lets you choose a precise Kelvin range if you know the temperature of light well.
This Fuji uses a CCD shift type image stabilization, which is a hell of a lot better than digital. Fuji claims high image sensitivity for even better stabilization, but we will have to see what our tests say back in Boston for a final decision on the matter.
There is a hefty handful of standard preset scene modes that adjust color, brightness and focus for the following settings: Portrait, Landscape, Night, Macro, Night Portrait, and Backlit Portrait, and many more. Some interesting ones we saw were the Text Mode, for if you are a spy and need to take pictures of confidential documents, and Baby Mode, which optimizes settings for capturing photos of younger people.
The main selling point of this super-zoom camera is the FUJINON 24x zoom lens, using a 42-step zoom control.
The 1/2.3 CCD sensor is pretty standard for a bridge model at this price point.
The 3-inch LCD on the back is a TFT screen that gets approximately 97% coverage, with 230,000 dots. There is no mechanical articulation to this screen.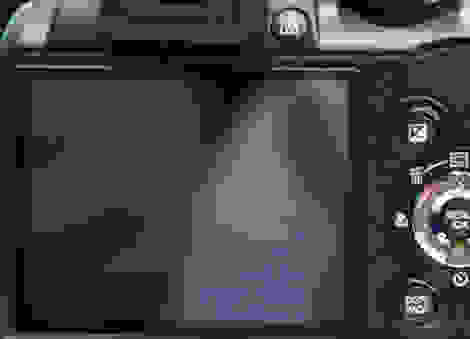 This Fuji model uses both an electronic viewfinder and an LCD screen. The viewfinder is a 0.2-inch LCD, employing approximately 200,000 dots, with about 97% coverage.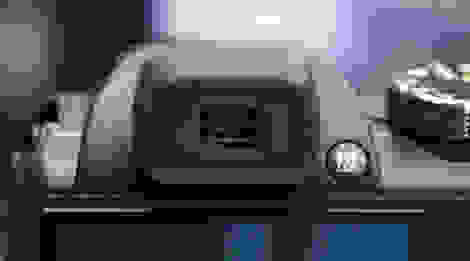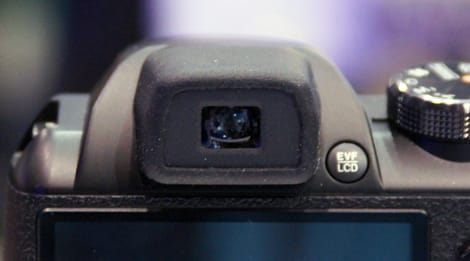 In different modes, the effectivity of the flash bulb is affected (grammar teachers be proud). In normal mode, in a wide shot, the flash has an effective range of 1.3-22.9ft and in telephoto, between 8.2 and 11.8ft. In Macro mode, the range is diminished to 1-9.8ft in wide, 6.5-9.8ft in telephoto.
The has many flash modes, lending a more professional feel to this bridge camera. The following is a list of these modes: Red-eye removal OFF: Auto, Forced Flash, Suppressed Flash, Slow Synchro;

Red-eye removal ON: Red-eye Reduction Auto, Red-eye Reduction & Forced Flash, Suppressed Flash, Red-eye Reduction & Slow Synchro.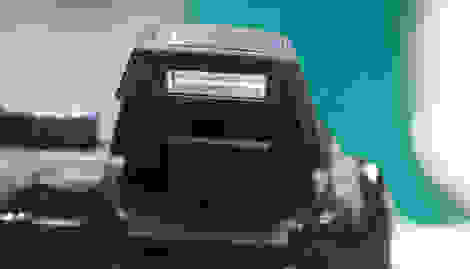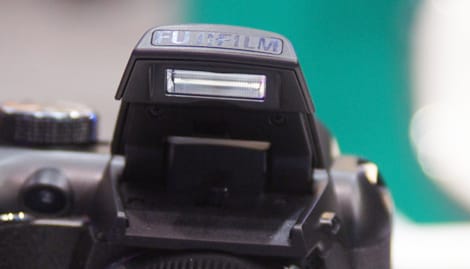 There are two main ports on the left side of the , covered by a rubber stopper. The covering stays in place well and seems like it will protect the ports rather well.
One of the ports is a mini-HDMI connector, the other is a proprietary a/v USB connection. The comes with the USB cord, but you will have to buy your own mini-HDMI to HDMI cord.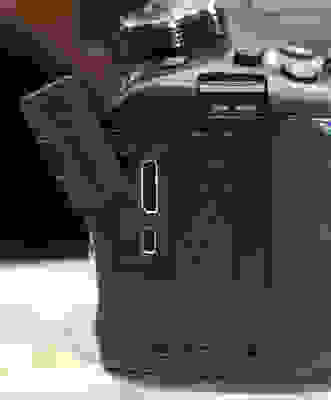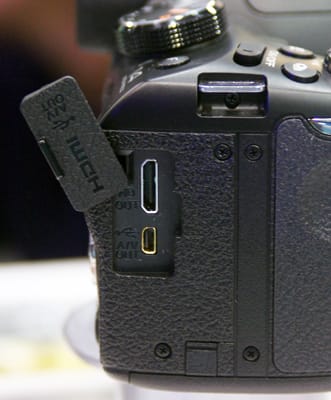 This Fuji takes four AA batteries, designed for easy reload in less than accessible areas, rather than a rechargeable battery that will require a return to home base after a couple hundred shots. For alkaline batteries, you should get about 300 frames in Auto mode, Ni-MH batteries will yield about 500 shots in Auto, and Lithium batteries will get you something like 700 pictures in Auto.
There is no internal memory on the , but it takes a variety of SD cards, like SD, SDXC, and SDHC.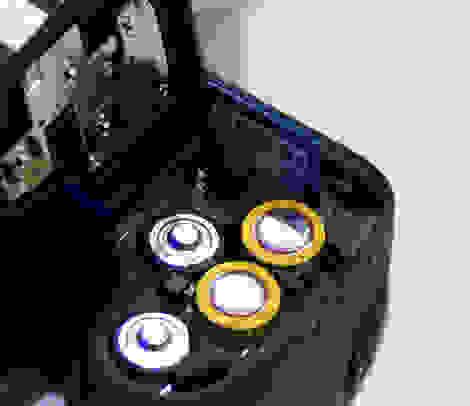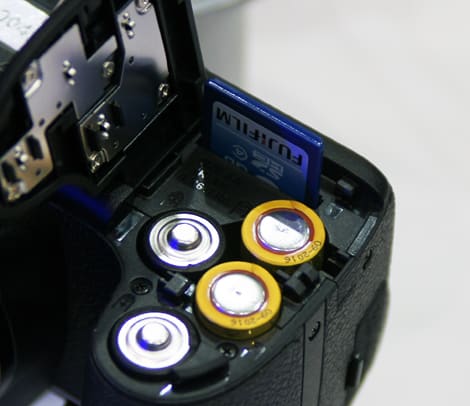 The is a high-end bridge model from Fujifilm, designed as a successor to the S4000 from last year. The top of this line, the S4500 was not available at CES, the only difference being that the S4500 has a 30x zoom and the has a 24x zoom.
The camera certainly looks like a DSLR, the large lens, the curved hand grip and the electronic view finder make the user feel very much in control of the artistic side of photography. We really loved the weight and the grip on this model. It was so light that one-handed shooting would be no problem, but more importantly for a bridge model, carrying it around on a strap will not be a burden on your neck. The zoom is excellent and the list of customizable modes really filled out the SLR-like nature of this super-zoom.
We were a little surprised that, with such a fast shutter speed and continuous photo shooting options, the can only record 720p video. Many people look to buy a nice camera these days because it not only takes great photos, but can double as a fine camcorder as well. With this bridge, you will not be able to record the best videos.
We noticed in this first impressions review that many if not all of the specs were exactly the same as the S4000 from last year. We sure hope that they didn't just add a 200 to the name, but to know about any picture quality upgrades, we will have to wait till we get a good look at this Fuji in our labs. The ships out this February for $229.99, only in black.
Meet the tester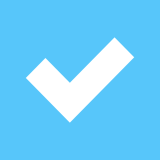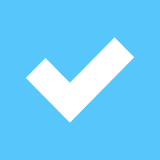 Christian Sherden
Staff Writer
@
Checking our work.
We use standardized and scientific testing methods to scrutinize every product and provide you with objectively accurate results. If you've found different results in your own research, email us and we'll compare notes. If it looks substantial, we'll gladly re-test a product to try and reproduce these results. After all, peer reviews are a critical part of any scientific process.
Shoot us an email