What sets the Fujifilm X100 apart? It's a camera designed to appeal to photography enthusiasts who long for the days of physical manual controls, rangefinders, and sturdy metal bodies that—gasp!—used film instead of digital sensors. The X100 is all digital, however, featuring a remarkable hybrid optical/electronic viewfinder. This combination of retro charm and modern technology has the photography world swooning, but don't fall into a fainting fit just yet; cool throwback design can only take you so far, and with a weighty price tag like this one, the X100 needs to get its image quality right, too.
The X100 is packed with enough options to make beginners go cross-eyed, but enthusiasts will enjoy hours of playtime.
Handling the X100 is very Jekyll and Hyde experience. On the one hand, you have those gorgeous metal control dials. You will love adjusting aperture, shutter speed, and exposure. You'll love using the hybrid viewfinder. On the other hand, you're stuck with flimsy rear controls: the scroll wheel and d-pad, the under-utilized jog lever, and the horrible focus mode switch. If you spend a lot of time navigating the menus and changing up your settings (or switching between manual focus and single AF), you will hate your life. You will be annoyed that Fuji didn't put the same love and care into these buttons and switches that they put into the rest of the design. You will think twice about buying the X100.
Your main exposure controls all have dedicated dials.
Aside from those handling issues, the controls definitely a strong suit of the X100. Your main exposure controls all have dedicated dials (aside from ISO, which can be assigned to the custom Function button) and the more intricate controls are relegated to the menus. Do some digging, however, and you'll be rewarded with bracketing options, a variety of controls to impact dynamic range, Kelvin selection and white balance shift, color and sharpness adjustments, and more.
By far the most enjoyable tweaks are available during RAW conversion. Using the X100's in-camera RAW converter allows you to create a JPEG from RAW, while applying a large number of optional adjustments, including push/pull processing, film simulation, white balance, noise reduction, highlight/shadow tone, and much more. It's not the same as sitting in a darkroom all day, but it allows a little bit of extra control that enthusiasts are going to love.
Most of the X100's hardware is a dream come true.
Without question the headline hardware feature of the Fujifilm X100 is the hybrid optical/electronic viewfinder. A toggle switch on the front of the camera allows you to easily swap between an entirely electronic viewfinder or a hybrid optical finder, both occupying the same physical space on the body. Even when using the rangefinder-style optical setting, there's an electronic overlay that displays basic shooting information. If you want to know more about the X100's Reverse Galilean configuration and prism design, you can read about the viewfinder in excruciating detail on the official X100 site.
While the technology is certainly exciting, the user experience is what really counts. In this department, the viewfinder delivers in spades, with comfort, convenience, and an excellent view of your subject. The toggle in the front works well—we won't deny that we spent a lot of time switching between the two modes, just for fun. It's definitely an awkward way to view your images in playback, but it's a great way to line up your next shot.
The LCD is bright, crisp, and vivid.
As for the rest, the 2.8-inch LCD is bright, crisp, and surprisingly resilient to fingerprints and glare, too. Lastly, the X100 complements its excellent body design with a 12.3-megapixel APS-C image sensor and a Fujinon 23mm f/2.0 lens. This is a very nice lens that offers a useful focal length for some street shooting and snapshots—good thing, because the X100 is a fixed lens camera, so you can't swap out the 23mm lens for something different.
Very strong image quality is hindered by a few unfortunate performance quirks.
Just about every aspect of the X100's performance presents an opportunity for bragging. Color accuracy, noise, sharpness, and long exposure results were all incredibly strong. Rather than the usual color modes seen on other cameras, Fuji has given the X100 a number of modes designed to replicate famous film stocks. While we did see some fairly accurate shots in our lab, the joy of being able to shoot a digital approximation of Velvia forever is likely to be more appealing.
You'll get the best results from the X100 by shooting at the minimum ISO speeds.
Dynamic range was perhaps the most disappointing aspect of the camera's performance, but you can augment this by using dynamic range expansion at high ISOs. Still, you'll get the best results from the X100 by shooting at the lowest ISO speeds. This is aided by the camera's f/2.0 lens, which should allow you to still shoot at usable shutter speeds without relying much on higher ISOs.
The X100 does have one other unusual quirk: the custom white balance is not as accurate as it should be, leaving you to use a white balance preset, Kelvin temperature set, or white balance shift in order to get the most accurate colors indoors. It's an incredibly frustrating aspect of the X100, though, and we recommend shooting RAW and bypassing the pesky white balance system altogether.
Unfortunately, white balance issues pale in comparison to the camera's very poor autofocus system, which is both slow and inaccurate. After shooting with the camera for an extensive period of time, our best advice is to rely on manual focus whenever possible. (Unfortunately, manual focus is often just as frustrating. Go hyperfocal if you can.)
The X100 is for enthusiasts
This camera is capable of capturing beautiful photos, but you need patience to really get the most out of the X100.
The Fujifilm X100 (MSRP $1,199.95) is the kind of camera that should only be purchased by someone that can appreciate its intricacies—while overlooking its eccentricities. This camera is capable of capturing beautiful photos, but you need patience to really get the most out of the X100. The autofocus is slow and unreliable, several of the controls are a bit complicated to use in tandem, and many options are buried in a menu that can only be navigated via unwieldy controls.
In other words, don't buy the X100 for its trendy look. If you're a savvy photographer, you should buy the camera for its responsive control dials, its APS-C sensor, its f/2.0 lens, and its varied set of options. Just be prepared to suffer a bit for your art.
The Fuji X100 performed well in many of our lab tests, though it struggled in several key areas. The X100 offered acceptable color accuracy, excellent noise performance, but disappointing dynamic range scores. The most frustrating aspect of the camera's lab performance was its spotty white balance, as it struggled to correctly determine color temperature consistently.
Though it's not the camera's main goal, the Fuji X100 is capable of fairly accurate shots when necessary.
The Fujifilm X100 has good color accuracy, easily contending with mirrorless interchangeable lens cameras and SLRs. Color accuracy in standard (Provia) mode with no color adjustments was 3.46, with a saturation of 114.1%. Accuracy was improved further by setting the camera to its "low color" option, for an accuracy of 2.88 and saturation of 104.2%. As we've found with other Fuji cameras, Fuji seems to believe that consumers prefer oversaturated colors, even if it means sacrificing accuracy.
Unsurprisingly, the results using the Provia film simulation are the most accurate. We also tested color accuracy using the camera's Velvia and Astia options, which proved to be even more saturated than Provia. This is more or less in line with Fuji's storied film lines that serve as the namesakes for the modes; Fuji color film was well known for its bold colors.
The Fuji X100 is able to keep noise down, but at the expense of fine detail.
The X100 offers five settings for noise reduction (in addition to the special selection for long exposure noise reduction). On most cameras, noise reduction tends to lessen the amount of noise, but also reduce sharpness. The X100 certainly had its share of reduced sharpness, but the blurring was only notable at the higher NR levels. The Medium and Medium Low noise eduction settings were incredibly effective—especially at ISO 400 and above—and didn't deteriorate image sharpness significantly.
We were impressed with the X100's noise performance, with clear photos up through ISO 3200. While we wouldn't necessarily suggest using ISO 6400 or ISO 12800, even those noise percentages were reasonably low with noise reduction applied. (Noise stayed well below 1% through ISO 800.) Overall, Fujifilm is offering excellent image quality when it comes to pristine, noise-free photos.
Mediocre white balance performance is an occasional headache with the X100.
The Fujifilm X100 had adequate white balance performance under most lighting conditions. Whether you're in auto white balance mode or taking a custom white balance, color temperature didn't have a negative impact on most of the shots we took.
The auto white balance performance of the X100 is actually quite strong, especially in daylight and fluorescent light. Like most cameras, the Fuji struggled a bit in typical indoor incandescent lighting, but it fared better than many of the cameras that come through our labs.
On the other hand, the X100's custom white balance function is surprisingly inaccurate, given that many advanced photographers use this feature to obtain more accurate color temperatures. The vast majority of cameras in this price range have much better custom white balance functions.
If you are intent on using a custom white balance, at least Fuji has made the process simple and intuitive. You can't save a custom white balance for future use, but taking a new one is fast and easy. We suggest you use auto white balance settings for most of your shooting needs, reserving custom white balance only for trickier indoor lighting conditions.
Meet the tester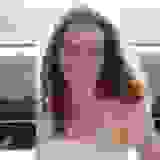 Kaitlyn Chantry
Vice President, Editorial Management
@WhyKaitlyn
Vice President of Editorial Management, Kaitlyn oversees the editorial departments of Reviewed.com's various sites. She has been writing about technology since the turn of the century. Outside of her Reviewed.com home, Kaitlyn is also a theatre director and avid gamer.
Checking our work.
Our team is here for one purpose: to help you buy the best stuff and love what you own. Our writers, editors, and lab technicians obsess over the products we cover to make sure you're confident and satisfied. Have a different opinion about something we recommend? Email us and we'll compare notes.
Shoot us an email