Many of the menu options come with live previews, which helps when users are trying to decide between options like white balance's tungsten and fluorescent. The recording menu isn't organized into tabs or anything; it is simply a single list with four options fitting on the screen at a time. Navigation is done with the joystick, which is quite uncomfortable with its sharp edges. The setup menu, accessible at the end of other menus, has these choices.
 In all of the menus, there is always a way to cancel out of currently viewed features and skip backwards a menu. This is a nice touch, as some cameras' menus drop you out completely requiring you to re-enter over and over again if you want to change more than one setting. Overall, the Kodak V705's menus are simple, easy to navigate, and easy to read.  **Ease of Use The Kodak EasyShare V705 is not a difficult camera to use. Point-and-shooters will be happy to know that the camera has a quick startup time, always powers up in the auto mode, and has an accessible and distinguishable shutter button. The menus aren't very long and intimidating, and are simple to navigate. An "info" function is available from the top portion of the multi-selector; it explains all the different scene modes for beginners. The Kodak V705 is about as easy to use as a digital camera gets.  
 Auto Mode When the camera boots up, the auto mode is the first to appear. Its functionality wanders somewhere between a true auto mode and a program mode. Its settings out of the box are defaulted to typical choices like automatic white balance and ISO, multipattern metering, etc. In the recording menu, there is a Maintain Settings option that lets users choose which options to memorize. For example, when users prefer the fluorescent white balance option, they can check "white balance" in the Maintain Settings item and then the fluorescent setting will be remembered when the camera is turned on and off and different modes are used. Thus, users can set the auto mode to act more like an auto mode or more like a program mode according to their preferences.  Movie Mode**Video clips can be recorded at VGA or QVGA resolution, both at 30 fps, in the V705's movie mode. This mode is accessed by a button atop the camera rather than in a menu, which is convenient. There are two 640 x 480-pixel size options in the menu, but the "long" choice simply compresses the movie a little more so that longer clips can fit on the memory card. Videos can be recorded up to 80 minutes or the capacity of the memory card, whichever comes first. Videos can use the self-timer, video size, album, AF control, and image stabilization options in the menu. The continuous auto focus system is touchy; it sometimes breathes in and out even when the subject is clearly in the center of the picture and isn't too close to the camera. The single auto focus control just didn't keep everything in focus when zooming in and out, so there isn't really a good focus option on the V705.  This Kodak EasyShare has functional optical zoom lenses; the full range is available, but it looks odd. There is a big jump from the ultra-wide lens to the 3x lens, and the 3x lens makes some strange noises. When zooming in, the noise is smooth and even. However, zooming out sounds like the whiny noise made by unraveling a fishing reel very quickly. This sound is picked up by the monaural audio, which also does a good job detecting subjects' voices too. There is an Image Stabilizer option in the menu that users can activate. It is a digital image stabilization system; while it doesn't work nearly as well as the optical systems on the Panasonic digital cameras, it still has a noticeable effect and can correct mild shaking from hands.  In the playback mode, movies can be viewed by pushing down on the joystick control. There are on-screen directions for this, and several menu options for things to do with the video. Pictures can be made by scrolling through and selecting frames. The pictures won't have much resolution and can really only be printed as 2 x 3-inch images, but it's still an option. Video action prints can be made with 4, 9, and 16 images per page; these can be automatically or manually chosen. Videos can be trimmed, which is more useful. This allows users to cut out all the dead air and save only Junior's new dance move instead of all the staring at the camera and your "C'mon, just do it…" pleading.  The MPEG-4 movies can be rewound, fast forwarded, and paused in the camera. They can also be uploaded to a computer and played with QuickTime software, which comes with the Kodak EasyShare Software or can be downloaded from the Internet. Videos can also be viewed on televisions via the included AV cable and adaptor. The overall image quality of the videos is decent as long as the lighting is good. Videos taken after dusk suffered the same fate of still images: super-saturated colors and an overall grainy texture. Having a functional zoom is nice, but its noise can be distracting and the jump between lenses is enough to give anyone motion sickness. The Kodak V705's movie mode isn't designed for shooting full-length features, but can shoot for a minute or two, here and there, at well-lit band concerts and sunny parks.  **Drive / Burst Mode**For being such a tiny camera, the V705 has impressive speed. It starts up very quickly, and keeps shutter lag under wraps at about 0.2 seconds (although we wish it were eliminated completely, of course). The burst mode can be activated in the menu for auto and many of the scene modes, and it shoots 2 fps. The length of the burst depends on the image size selected. The 7.1-megapixel image size snaps 4 consecutive shots. The other smaller sizes snap 7 pictures in a row. When the burst mode is not activated, the V705 takes its good old time processing – 1.2 seconds between shots. Of note in this section are the self-timer modes: 2 and 10-second choices are available, along with a two-shot mode that delays ten seconds before each shot. This is nice for family portraits, where it's best to snap more than one picture to ensure all eyes are open and all smiles are on and the photographer won't have to run back and forth from the camera.  **Playback Mode **The camera's playback mode is accessed by a "review" button on the left side of the LCD screen. Pictures and videos appear individually and magnified up to 8x or can be viewed in index frames of 9 pictures with a push of the "W" end of the zoom control. In the menu, users can also choose to view images by date or album. The following menu comes from the playback mode when viewing still images.
 The menu options show how organized this camera is. Pictures can be viewed, sorted to albums, copied to the internal memory if desired, and even marked as "favorites" by pushing the Share button. One of the more interesting technologies is Kodak's Perfect Touch function that automatically fixes problems with lighting, red-eye, and color tones. It works very well in livening colors and brightening images, but some red eyes still sneak past the system.  The playback mode's menu changes a bit when movies are displayed. Most of the options are the same, but there are a few additions. Users can choose to make a picture from a video by scrolling through a video frame by frame and selecting one. Users can also cut videos in half, and select 4, 9, or 16 frames for an "action print."  Viewing images on the camera is nice with the high-resolution 2.5-inch LCD screen. The wide viewing angle makes it so you can gather friends around the camera and everyone can still see the images. The slide show mode is functional, but certainly nothing spectacular. Slide shows are a little more interesting when connected to an optional Kodak Photo Frame Dock, which charges the battery while playing slide shows and comes complete with fancy transitions.  There is a Favorites mode accessible from a button atop the camera. This quickly shows only those images previously selected as "favorites," so you can quickly show friends those recent vacation photos while skipping the boring real estate shots taken last week. Slide shows can be played in the Favorites mode. From both the playback and Favorites modes, the Share button displays the following options: Print, Email, Print All, Cancel Prints. In the playback mode, this is where users can designate pictures and videos as favorites.  The Email menu item shows a list of email addresses; the address book can be edited in the camera using an electronic keyboard. This is a nice change from previous EasyShare digital cameras that could only edit the addresses in the included software and didn't take effect until connected to the camera with a USB cable. Emails are sent to addressees automatically when connected to a computer, either with attachments or links to the user's album in the online Kodak EasyShare Gallery.  Overall, the Kodak EasyShare V705's playback mode has some nice features that make it convenient and fun to view pictures in the camera.  **Custom Image Presets**Scene modes are found by pushing the Auto/Scene button on top of the camera. Once in the "scene mode," the individual presets can be scrolled through by pushing the joystick navigator inward, left, and right. If users don't know what a particular mode is for, they can press upward on the joystick and a text explanation will appear. The following modes are found this way: Portrait, Panorama Left-Right, Panorama Right-Left, Sport, Landscape, Close-Up, Night Portrait, Night Landscape, Snow, Beach, Text, Fireworks, Flower, Manner/Museum, Self Portrait, Party, Children, Backlight, Panning Shot, Candlelight, Sunset, and Custom. There aren't any scene modes optimized for shooting in low light, which is unfortunate. Most manufacturers are including something, whether it's called Available Light, High Sensitivity, or High ISO. There is a Candlelight mode, but its images were very dark regardless. The Kodak EasyShare V705 will thus have some problems shooting in dark situations – that is, unless the flash is activated. The camera has in-camera stitching effects; it provides an overlay preview to help line up three pictures, then automatically stitches them together. This is a nice change from most cameras that have a stitching mode but don't actually stitch the pictures together until they're loaded into post-production software. Overall, the scene mode selection is somewhat expansive, but exposes the main fault of the camera: it's awful in low light.  **Manual Control Options       "Minimal" is the word for this section. Manual control is just not in the cards for this camera. That's okay with Kodak; they don't want to play that game anyway. They expect the audience of the EasyShare V705 to appreciate the no-fuss, limited-options approach. There are a few options that can be manually controlled, with the most available in the auto mode. If you're looking for manual control, though, you're wasting your time here.  Focus***Auto Focus – The through-the-lens auto focus system normally focuses from 2 ft to infinity. In the macro mode, it can focus from 2 inches to 2.3 ft using the ultra-wide lens and 1-2.3 ft using the 3x lens. The macro mode is accessible when pushing down on the navigational joystick; this is where the infinity focus mode is found too. The focus can be controlled singly or continuously, selectable from the recording menu. The continuous auto focus system makes quiet clicking sounds and breathes a bit at times, but still works better than the single mode while shooting movies. The single AF control is perhaps the best way to go with still images because the focus locks once the shutter release button is pushed halfway. The focus system doesn't take as long as some equivalent systems on compact digital cameras; Kodak publishes a 0.2-second lag, which is accurate. For a camera of its size, the V705 is speedy. It has an auto focus assist lamp that supposedly helps the camera focus in low light, but the tiny orange LED certainly isn't that powerful and pictures in low light were still very often blurry and fuzzy. In the recording menu, the auto focus zone can be chosen to multizone and center zone options.  *Manual Focus – *True to its point-and-shoot audience, the Kodak EasyShare V705 does not have manual focus control.  *ISO**This Kodak digital camera has more ISO sensitivity options than many of the EasyShare digital cameras. The auto ISO option dips in a 50-200 range that works well only in perfect lighting. Settings can be manually accessed in the recording menu: 50, 100, 200, 400, 800, and 1000. Previous Kodak models sometimes had a manual ISO 800 option available, but only at reduced resolution. All of the V705's options can be used at full resolution. To see how the ISO settings performed in terms of noise, check out the Testing/Performance section of this review.  **White Balance            White balance options are limited, to say the least. Auto, Daylight, Tungsten, Fluorescent, and Open Shade options are available. There is no way to customize the white balance, which is unfortunate because this camera has some serious issues with color reproduction anyway. There is a live view of these options in the recording menu, which makes it easier to choose an appropriate mode for the shooting situation. ** **Exposure The Kodak V705's exposure cannot be tweaked with individual shutter speed and aperture adjustments; those just aren't available. Instead, an easier exposure compensation adjustment is available that automatically tweaks both and also keeps the interface simple. On the LCD screen, numbers appear indicating the exposure value and arrows appear next to them to show where to scroll. Moving right and left pushes the exposure value up or down 2 stops in 1/3 increments. If users want to monitor exposure more closely, they can activate the live histogram by pushing the joystick upward.  Metering The Kodak EasyShare V705 has metering options typical of a compact digital camera. Multi-pattern, center-weighted, and center-spot options are available. The spot option is fixed to the center, but measures from a smaller area than the center-weighted option. The camera has a Backlight scene mode that uses the center-weighted option and activates the flash as well to keep subjects properly exposed. ** **Shutter Speed The shutter speeds vary depending on the scene mode, the lens being used, the ISO selection, the focal length, etc. Sounds complicated, right? No worries, this camera automatically chooses the shutter speed for you most of the time. When the ultra-wide lens is in use, the shutter speeds range from 8-1/1448th of a second. The 3x lens allows only 8-1/1170th of a second. The camera opts for faster shutter speeds in the auto and many of the scene modes, but slows down to 4 seconds for the Fireworks mode. Longer exposures are available from the auto mode's recording menu: 0.5 Sec, 0.6 Sec, 0.8 Sec, 1 Sec, 1.3 Sec, 1.6 Sec, 2.0 Sec, 2.5 Sec, 3.2 Sec, 4.0 Sec, 5.0 Sec, 6.0 Sec, and 8.0 Sec. When these longer exposures are activated, users give up control over the ISO though so low light shooting is still tricky.  Aperture The aperture is fully automatic but is also dependent on which lens is in use at the time. The ultra-wide lens has a decent aperture of f/2.8 that lets in plenty of light. Any zooming in, though, brings users to the 3x lens that has horribly limiting apertures. The maximum aperture on this lens is f/3.9 at its widest 39mm focal length and f/4.4 at the 117mm focal length. This severely limits the amount of light let in to the image sensor and once again hinders the camera's ability to shoot in low light without the flash.  
 Picture Quality****/ Size Options**The Kodak EasyShare V705 snaps JPEG images at the following image sizes: 3072 x 2304 (7.1MP), 3072 x 2048 (6.3MP), 2576 x 1932 (5MP), 2048 x 1536 (3MP), and 1200 x 900 (1.1MP). Kodak claims that its top resolution can print up to 20 x 30-inch posters, but we highly doubt this can be done and still look good. Check the Testing/Performance section of this review to see how effective the V705's resolution is. There are no compression choices.  **Picture Effects Mode**There are five color modes in the recording menu complete with live views: Natural (default), High, Low, Sepia, and Black & White. These are good if users are in a rush to create a cute card and need a black-and-white picture of their newborn to print directly  from the camera. These modes are definitely trumped by software versions, but they work in a pinch. Also in the recording menu, the camera's sharpness can be set to Sharp, Normal, or Soft.  
 **Connectivity***Software*The Kodak EasyShare V705 comes with Kodak EasyShare Software, which comes on a CD-ROM in the box but can also be downloaded online for free. The software is functional on both Windows and Mac platforms, although the following comments are based on a Windows version. The camera comes with version 6.0, which is chock full of features like photo greeting card templates, creative projects, and the standard editing fare. When the software is initially installed, a window appears and asks whether users want to upload their entire image library automatically or do it manually (yikes, you don't want to do this). Once loaded, images can be viewed by folders or albums. Thumbnails appear, and their size can be adjusted by a sliding scale near the top of the browser window.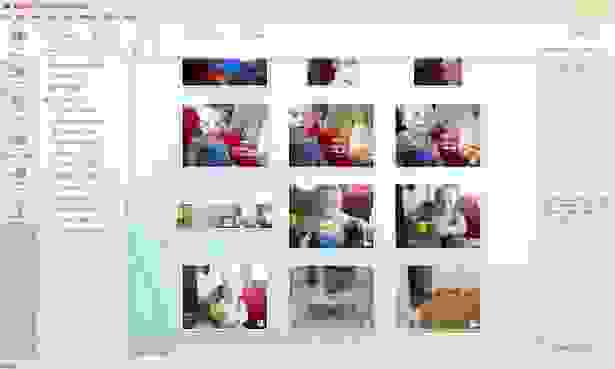 Images can be selected and edited using the button at the top of the window. It opens another window and offers these options for still images: crop, rotate left, rotate right, red eye, enhance, scene balance, color balance, scene effects, fun effects, and help. These aren't anything elaborate; indeed, the color balance option consists only of a dropper-like tool that selects a gray area and changes the color accordingly.
 Still image editing is standard, but Kodak goes above and beyond by offering video editing in its software. Users can trim the movie, add music, rotate it, and splice it. Kodak's EasyShare Software offers on-screen buttons to print at home, print online, and email. It also has links to the EasyShare center and a button dedicated to creative projects. These will help users create projects and spend money with Kodak.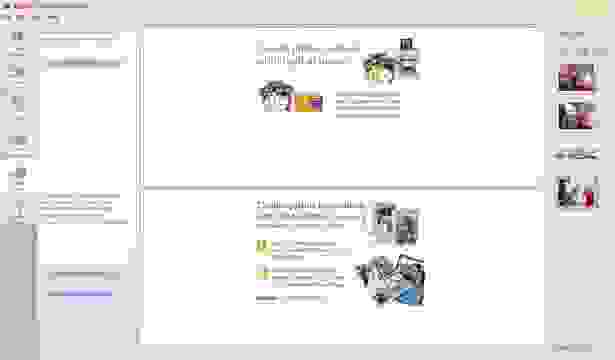 Overall, the Kodak EasyShare Software is easy to use and still fairly thorough for point-and-shooters. Users who want to tweak the individual red, green, and blue channels will have to fork out the cash for another photo editing program, but this will work just fine for users who simply want to organize and email their pictures – with the occasional crop or photo card. An advantage to this software is that updates on the Kodak web site are free, so it's bound only to get better. The disadvantage is that the software commandeers the computer and does all kinds of annoying things (makes itself the default photo program on the computer, opens when the computer starts up, checks for updates way too often, etc.) if users don't custom install it themselves.  *Jacks, ports, plugs*The Kodak EasyShare V705 comes with several included cables. Many cameras don't include a power adaptor, but this camera does. It plugs into the right side, where there is an open jack. This is a bit worrisome, as imaginative children could shove gum or silly putty into the jack very easily. The other jack on the camera is located on the bottom of the camera; it's a USB jack that is put there to connect with Kodak's wide array of docks and viewing devices and printers. From this port, included AV-out and USB cables can connect, although both will need the included adaptor. The adaptor is a tiny piece of plastic with two ports on it; it's about the size of a gummy bear. Young children, whether imaginative or not, could put this in their mouths and choke. If you don't have children, you should worry about losing it regardless. The AV cable can be optimized to NTSC or PAL standards.  *Direct Print Options*From the playback or favorites modes, users can push the Share button to print directly to PictBridge or ImageLink printers. Users can select all prints or scroll through easily and choose which pictures and how many of them to print up to 99. The camera can be connected to a Kodak printer with the port on its bottom, or to other compatible printers with the adaptor and USB cable.  *Battery***The Kodak EasyShare V705 comes with a KLIC-7001 lithium-ion battery that recharges within the camera body using the included power adaptor. Users can purchase an optional camera dock to be able to charge the battery in 3.5 hours while viewing slide shows. When playing around and testing the camera, the battery life seemed just fine. But that was perhaps due to the habitual nightly parking of the camera on the power adaptor. Frankly, the specs for this battery are surprisingly disappointing: it only gets 150 shots per charge.  *Memory*On the right side of the camera is a door that covers the SD/MMC card slot. The camera doesn't come with a memory card because it has 32 MB of memory built in already. This isn't very much though, especially for users who shoot full resolution images or like to shoot video. Image and video files can be transferred from the card to the internal memory and vice versa through the playback mode. In the recording menu, users can choose whether to record to the internal memory or not .  **Other features***Kodak EasyShare Photo Frame Dock 2* – The V705 comes with a plastic insert to fit into this photo frame dock. The camera parks atop the dock via its USB jack on the bottom. The battery recharges in the camera body when  docked, and users can view slide shows with transitions and loops up to 12 hours straight. Users can also rig up the dock to connect to televisions, computers, or printers to simplify transfer or more easily hide the mess of wires that comes with this camera. The optional dock can be bought on the Kodak web site for $39.  **Value**Kodak priced the EasyShare V705 at $349, which isn't outrageously overpriced but certainly rides the line. The camera's specs certainly justify the price. The dual lens system lets users enjoy a wide 23mm focal length and a total zoom of 5x, something that just can't be found on many ultra-compact digital cameras. The dual lens system requires two image sensors, each with 7.1 megapixels. A 2.5-inch high-resolution LCD screen and 32 MB of internal memory round out the specs. $349 sounds fair enough until you consider the awful color reproduction, inability to snap even halfway decent pictures in low light, the furry look of most pictures, and the overall poor image quality.  **Comparisons***Kodak EasyShare V570* – This digital camera was the first to introduce Kodak's dual lens system. It is the same 5x optical zoom range and combo of a 23mm lens and a 39-117mm lens. The V570 has the same scene modes, metering, white balance, and focus options as the V705. The older camera has less resolution though at 5.1 megapixels. It also has less ISO sensitivity options, as its range is shortened to 64-400 in full resolution. The Kodak V570 has only a 10-second self-timer, whereas the newer V705 has more delay options including a double self-timer. The older camera does not have the Kodak Perfect Touch technology that automatically fixes pictures in the playback mode on the V705. The two cameras are identical in their dimensions, and their boxy bodies have the same setup in terms of buttons and controls. They both even have 2.5-inch LCD screens with 230,000 pixels on them. The V570 weighs a tenth of an ounce more, but costs less at $299.  *Kodak EasyShare V610* – The second in the V-series lineup to be introduced is the V610. Kodak calls this the "world's smallest 10x zoom camera" and uses the same dual lens technology to achieve that long zoom range. This camera has 6.1 megapixels, but costs more at $399 because of its embedded Bluetooth wireless capability. It also has a larger 2.8-inch LCD screen, but the same 230,000-pixel resolution. Once again, the same shooting modes and options are available on both cameras – including the Kodak Perfect Touch function in the playback mode. There is one difference: the V610 lets users manually set the ISO up to 800, but the newer V705 extends that to 1000. The EasyShare V610 has a slower burst mode at 1.6 fps and more shutter lag at 0.3 seconds. Both cameras have 32 MB of internal memory and a Favorites mode to store pictures for easy access later. The Bluetooth-enabled Kodak EasyShare V610 has a larger body that measures 4.4 x 2.2 x 0.9 inches and weighs 5.6 oz.  *Canon PowerShot SD700 IS* – This 6.2-megapixel digital camera is trendy and compact with its 3.56 x 2.22 x 1.04-inch measurements. It isn't as thin as the Kodak V705, but it isn't as long either. The Canon has a 4x optical zoom lens, which sounds like less than Kodak, but it actually zooms farther. Canon's lens is equivalent to 35mm-140mm, so while it isn't nearly as wide as the Kodak's, it reaches much farther than the V705's max telephoto setting of 117mm. The Canon PowerShot SD700 IS has an optical image stabilization system that works much better than Kodak's digital version, and records video at the same 640 x 480-pixel, 30 fps rate as the V705. The SD700 has an auto mode, program mode, and 11 scene modes. It has a few manual controls like white balance and an ISO range of 80-800. The burst mode is quite impressive. It is slightly faster at 2.1 fps, and it can shoot for much longer – our test got 32 shots in a row. The Canon SD700 takes fabulous pictures whether in bright or low light, and keeps colors accurate too. The camera has a 2.5-inch LCD screen, but its resolution is sub-par at 173,000 pixels. Originally, this PowerShot was released for $499 earlier in 2006. It can be found for less than $300 online now.  *Panasonic Lumix DMC-TZ1* – Panasonic released the TZ1 earlier in 2006 as one of the first compact digital cameras to have a true long zoom on it. The 5-megapixel TZ1 boasts a 10x Leica zoom lens that extends from the 0.9-inch thick camera body. The lens is functional in the movie mode, and even comes with a more effective optical image stabilization system. This Lumix also has a 2.5-inch LCD screen, but it has less resolution than the Kodak with 207,000 pixels. The Panasonic TZ1 has about the same level of manual control as the V705, and comes with a huge list of scene modes too. The Panasonic Lumix DMC-TZ1 offers many of the same features, but comes with even more zoom and an optical stabilization system rather than a digital one. It retails for $349.  **Who It's For***Point-and-Shooters* – The V705 is wonderfully convenient; with its boxy measurements, it can slip right into a pocket and can go anywhere. The camera is easy to use, and it has all the right specs a point-and-shooter would appreciate. But even point-and-shooters won't appreciate the awful pictures this camera takes.  *Budget Consumers* – This EasyShare retails for $349, but cameras that take better pictures can be found for less. The V705's price tag isn't outrageous, but it is more than what it should be for a camera that doesn't take beautifully sharp shots.  *Gadget Freaks* – These consumers will be wowed by the dual lens system and would love to show this off at a party, but the resulting pictures will be a big downer.  *Manual Control Freaks* – If manual control is what you're looking for, this isn't the camera for you. With only a list of scene and automatic modes, and a few controls with limited options, these consumers will have to look elsewhere.  *Pros/ Serious Hobbyists* – This camera is definitely a cheaper option than a Hasselblad, but pros and serious hobbyists would rather pay the extra 15 grand and carry around a suitcase of camera equipment than pack a tiny camera with poor image quality.    **Conclusion**With its fabulous looks, clean lines, and ultra-convenient thin and flat housing, I really wanted the 7.1-megapixel Kodak EasyShare V705 to perform well. It has a 2.5-inch LCD screen with great resolution and a wide viewing angle. It's very easy to use and in theory makes the perfect camera for a point-and-shooter. The V705 has 22 scene modes and limited manual control. Better yet, it has an interesting dual lens system. Kodak claims that it adds up to a 5x optical zoom, but that's a stretch. The camera really has two separate lenses – one is a very wide 23mm lens and the other is a 3x, 39-117mm lens. There is a big jump between 23mm and 39mm, and it is noticeable and abrupt in the live view (or recorded in movies). When all is said and done, the farthest the lens system can reach is 117mm, which isn't as far as some other manufacturers' 3x lenses. The Kodak EasyShare V705 would be a good camera for someone who only shoots outdoors in sunny conditions; the limited aperture range requires lots of light. For anything else, though, the Kodak V705 will be a disappointment. Many pictures taken indoor and in imperfect light looked blurry, had horribly unrealistic colors, and were subjected to the awful built-in flash. So while the Kodak V705 has plenty of good looks on the outside, its pictures weren't nearly as beautiful.
Meet the tester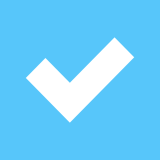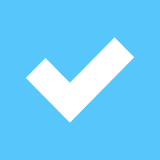 Emily Raymond
Editor
Checking our work.
We use standardized and scientific testing methods to scrutinize every product and provide you with objectively accurate results. If you've found different results in your own research, email us and we'll compare notes. If it looks substantial, we'll gladly re-test a product to try and reproduce these results. After all, peer reviews are a critical part of any scientific process.
Shoot us an email