---
The Kodak EasyShare Z915 is solidly constructed. Although slightly larger than some competitors, this does have the benefit of giving you more to grip when holding the camera.  On the front you have the 10x zoom lens, along with a substantial hand grip.
Front
---
The front of the Kodak EasyShare Z915 is dominated by the 10x Kodak Retinar lens. Above it is a flash that sits on a small rise built into the camera body. Just to the right of the lens is the autofocus assist lamp and the left side of the front gives you a solid grip to hold onto.
Back
---
On the back of the Z915 you'll notice the rather small 2.5-inch display is a bit dwarfed. To the right of the screen are four buttons for delete, menu, display information and playback. At the far right is the 4-way controller with a dedicated share button just above it.
Sides
---
The left side of the Kodak EasyShare Z915 doesn't have any features, the right side sports a lanyard loop and a cover for the camera's ports.
Top
---
On the top you find the mode dial sitting just right of center. The on/off button is right in front of it. To the right you'll find the shutter button with zoom toggle surrounding it and at the far right are three buttons for Flash, Macro and Timer settings.
Bottom
---
On the bottom of the Z915 you'll find the tripod mount slightly off center and the cover for the battery and memory card slots.
Viewfinder
---
Like almost all point and shoot cameras, the Kodak EasyShare Z915 does not have a viewfinder.
LCD
---
The Kodak EasyShare Z915 has a smaller LCD than other cameras in the compact ultrazoom space at ony 2.5 inches. We don't have any information about the resolution of the display yet.
Flash
---
The flash sits on a bulge just above the lens. It looks like Kodak tried to put some distance between the lens and the flash to mitigate red-eye issues.
Lens
---
Like all compact ultrazooms, the key feature on the camera is the lens. Kodak has gone with a 10x Kodak Retinar lens with a focal range of 35mm to 350mm, which doesn't offer the wide angle capabilities of other cameras in this space. That's likely one of the places where Kodak saved money on production in an effort to offer the camera at a much lower price than competitors.
Jacks, Ports & Plugs
---
There are two ports on the Kodak EasyShare Z915, a DC input and a mini USB port that handles both video out and data connection duties. Both are found on the right side of the camera under a plastic cover.
Battery
---
The Kodak EasyShare Z915 uses two AA batteries, which are loaded into the bottom and held in place by a swiveling cover, right next to the memory card slot. The advantage of AA batteries is that you can almost always find replacements for them when they run out of juice, and you can invest in inexpensive rechargable versions.
Memory
---
The Kodak EasyShare Z915 uses standard SD/SDHC memory cards, available up to 32GB of storage. The memory card slot is located right next to the battery slots on the bottom of the camera.
Design & Appearance
---
The Kodak EasyShare Z915 has a simple design, with a very lightly speckled black finish that's not too slick. It's not going to win any awards for looks, but it's not an ugly camera by any means.
Size & Handling
---
Although not as small as some competitors in the compact ultrazoom space, the Kodak EasyShare Z915 is significantly smaller than most ultrazoom cameras. It will certainly fit easily into a jacket pocket, although you might have a bit more trouble trying to fit it into a pants pocket. The larger size does have one major bonus in that there's more to hold onto when gripping the camera. Kodak has taken advantage of this to build a nice grip into the left side of the camera, with a textured finish on the back that lets you hold it one-handed with confidence.
Menu
---
The Z915 menu system is very simple and straightforward. First of all, unlike many other cameras, there's only one menu system to learn and navigate. You access this by pressing the menu button, of course, and when activated you'll see two tabs to navigate. The first tab has all of the options available for your current shooting or playback mode. The second has setup options like time and date. Pressing up/down on the 4-way controller will move you to the next or previous option while left/right will allow you to adjust the option. Also simplifying the menu is that Kodak doesn't seem to use any sub-menus, so the interface is very consistent.
Ease of Use
---
Kodak's cameras are definitely targeted at those who don't want to spend all their time learning how the camera works. The interface is simple and they've avoided complications like multiple menu interfaces. They've also avoided buttons with dual functions, for example the 4-way controller on the Z915 doesn't activate any functions when you press in a direction while in shooting mode. Instead, the functions you usually find on a 4-way are available using dedicated buttons on top of the camera. This does makes camera control more straightforward, but it also means those functions aren't as close to hand. The screen interface is also straightforward. For example when in manual mode you see very clear indicators at the bottom of the screen for exposure controls and these are easily navigated and adjusted using the 4-way controller. We're sure that novice users will appreciate the simplicity, but more advanced users may miss the more complicated and slightly more efficient control schemes found on other cameras.
Auto Mode
---
The Kodak EasyShare Z915 offers two different automatic modes. The first is called Smart Capture and can be activated by moving the mode dial into the proper position, In this mode you have very few adjustments to make; in fact, if you enter the menu system, you will see that your only option is to change picture size. For those who want a few more options there's also a Program mode, which takes care of exposure for you but allows you to adjust other settings like ISO and white balance.
Movie Mode
---
The Kodak EasyShare Z915 captures video at a maximum resolution of 640 x 480 at thirty frames per second. Many of the other cameras in this space have moved to HD video recording, but once again this is likely a decision Kodak made to keep the price of the Z915 down.
Drive/Burst Mode
---
The Kodak EasyShare Z915 offers a single burst mode, which is a bit hidden. To access it you'll want to press the timer button on the top of the camera. You'll have to press it multiple times to cycle through the timer modes until you get to continous shooting. We would suggest to Kodak that they add an indicator for burst mode next to this button as well as not only we, but also the product specialists at the Kodak booth had trouble finding the function. Kodak has not made any information available about the maximum frames per second you can capture in burst mode.
Playback Mode
---
The Kodak EasyShare Z915's playback mode is straightforward. You navigate photos using the 4-way controller. You can zoom in or zoom out using the zoom toggle. When you zoom out you are given a tabbed interface that lets you view photos by date, your favorites or tags that you can assign to photos. Editing options include Kodak's Perfect Touch Tech feature, which attempts to make multiple automatic adjustments.
Custom Image Presets
---
The Kodak EasyShare Z915 offers a plethora of different scene modes, some of which are available as options on the mode dial and others that are available when the dial is positioned in scene mode. On the dial are Panorama and Sport modes. In the scene mode position you can choose from High ISO, Portrait, Night Portrait, Landscape, Night Landscape, Flower, Sunset, Backlight, Candle Light, Manner/Museum, Text, Beach, Snow, Fireworks, Children, Self Portrait and Stage.
Manual Controls
---
The Kodak EasyShare Z915 offers the full range of modes, including Program, Aperture Priority, Shutter Priority and full Manual mode (PSAM). Program mode isn't manual in the purest sense since exposure is adjusted for you, but it does give you access to most other controls. Aperture and Shutter priority allow you to adjust the relevant setting while the other is adjusted automatically. Full manual gives you control over both. When in a manual mode you see icons appear at the bottom of the screen. Depending on your specific mode some are greyed out, while others are available to be adjusted. You can do this by moving between the icons using left/right on the 4-way controller and then up/down to make your adjustment.
Focus
---
The Kodak EasyShare Z915 offers two focus modes, continous and single. You can also use face detection and choose between two focus areas, Multi-zone and Center-zone. All of these adjustments are made in the menu. You can also switch to Macro focus by pressing the dedicated button on the top of the camera.
ISO
---
ISO can be adjusted manually when in any of the PSAM modes. You can choose ISO setttings from 100 to 1600. When in full auto mode the camera can go down to ISO 64, and there's also a high ISO scene mode.
White Balance
---
White balance is adjusted in the menu when in any of the PSAM modes. You can choose from Auto, Open Shade, Fluorescent, Tungsten and Daylight. Unfortunately there's no option to manually set a custom white balance.
Metering
---
There are three metering options available from the main menu, these are Center-Weight, Multi-Pattern and Spot.
Shutter Speed
---
The Kodak EasyShare Z915 offers a shutter speed range of 16 to 1/1250 seconds in auto mode or 16 to 1/1000th seconds in manual modes.
Aperture
---
The Kodak EasyShare Z915 offers an aperture range of f/4.8 to f/11.3 in tele or f/3.5 to f/8.3 at the wide end. Frankly it's not an impressive maximum aperture, but none of the Kodak EasyShare Z915's competitors do much better here.
Image Stabilization
---
One place where we're glad to see Kodak didn't try to save money is in image stabilization. They're using real Optical Image Stabilization here, which actually moves the sensor or lens elements to adjust for camera shake. On many less expensive cameras you see software tricks to try and compensate for camera shake, which doesn't work nearly as well.
Picture Quality & Size Options
---
The Kodak EasyShare Z915 offers several different size options for images, 10MP at 4:3 (aspect ratio), 8.9MP at 3:2, 5.0MP at 4:3, 3.1 MP at 4:3, 2.2MP at 3:2, 2.1MP at 16:9 and 1.2MP at 4:3. There only seems to be one image quality options as we didn't see any way to change this in the menu.
Picture Effects
---
The Kodak EasyShare Z915 offers a variety of color modes in the menu that you can apply to your photos. These are Natural Color, High Color, Sepia, Black & White and Low Color.
Meet the tester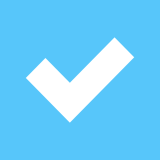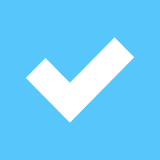 Alfredo Padilla
Editor
Checking our work.
We use standardized and scientific testing methods to scrutinize every product and provide you with objectively accurate results. If you've found different results in your own research, email us and we'll compare notes. If it looks substantial, we'll gladly re-test a product to try and reproduce these results. After all, peer reviews are a critical part of any scientific process.
Shoot us an email