cameras
Leica Q Digital Camera Review
The Leica Q isn't just great, it blazes a trail forward for the venerable camera maker.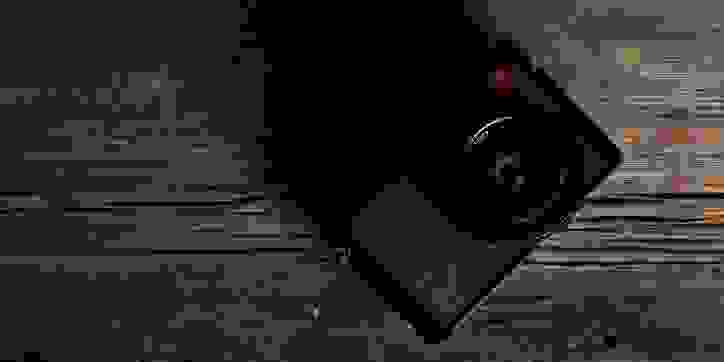 Credit: Reviewed.com / TJ Donegan
Cameras, like most pieces of consumer tech, are built on compromise. Every camera, from the tiny all-in-one camera modules in your smartphone to pro-level DSLRs, is built to satisfy certain needs at the expense of others. While not exactly a zero-sum game, building a camera with a pro-grade image sensor, lens, and physical controls often means building a camera that's big, bulky, and—quite often—incredibly expensive.
But just when you think you have an idea of where the barriers are, something like the Leica Q (MSRP $4,250) comes along and flips that logic on its head. While it won't do anything for people without a laughable amount of disposable income, it's a near-pocketable camera that has a fantastic full-frame image sensor, a gorgeous 28mm f/1.7 Summilux lens, and thoroughly modern features like 10fps burst speed, autofocus, 1080/60p video, and WiFi.
At over $4,000 it's not for everyone, but it's a halo product—something for everyday photographers to lust after and other camera makers to aspire to. For Leica, in particular, it's something of a milestone, marrying the company's storied attention to craftsmanship and build quality with the kind of convenience and alacrity that Leica has typically failed to deliver with its newer digital cameras.

It's not the first of its kind, and it's certainly not perfect, but it distills everything that makes a Leica a Leica and condenses it into an approachable, compact package. It may only ever wind up being a big fish in an ever-shrinking pond, but damn if it doesn't deserve to make a splash.
Design & Handling
All the charm of Leica's heavy hitters, just smaller.
Ever walk into an IKEA and see one of those carefully tailored, 180 square foot apartments, where every inch is accounted for? They're not impressive because of the amount of stuff the designers squeezed in the room—I have closets packed full of more junk—but because the rooms still feel airy and light; there's still room to stretch out.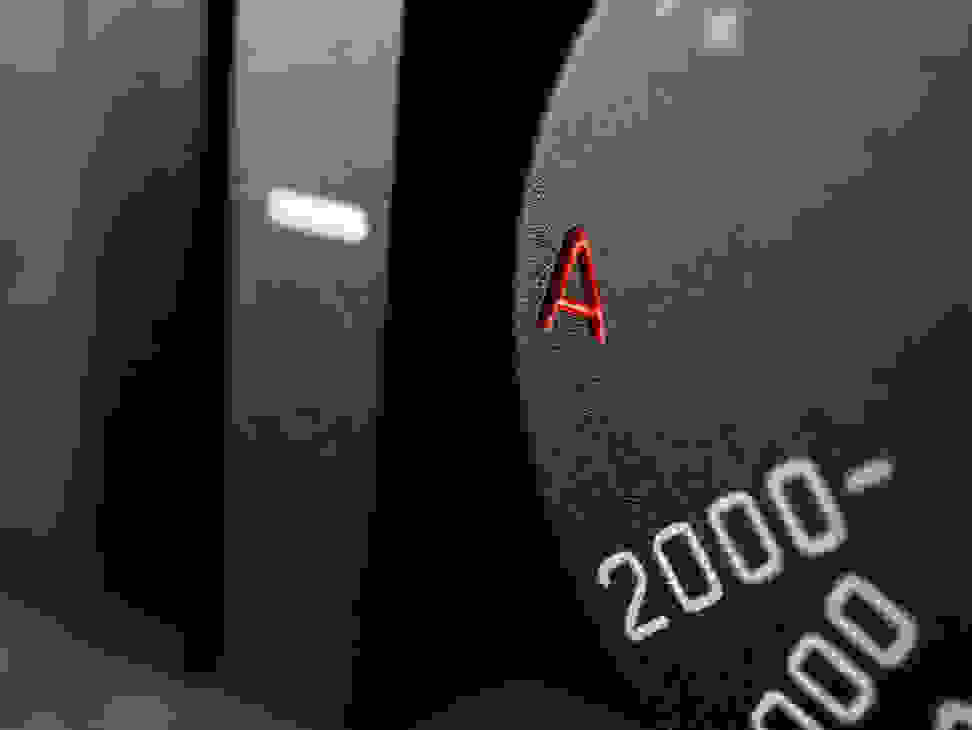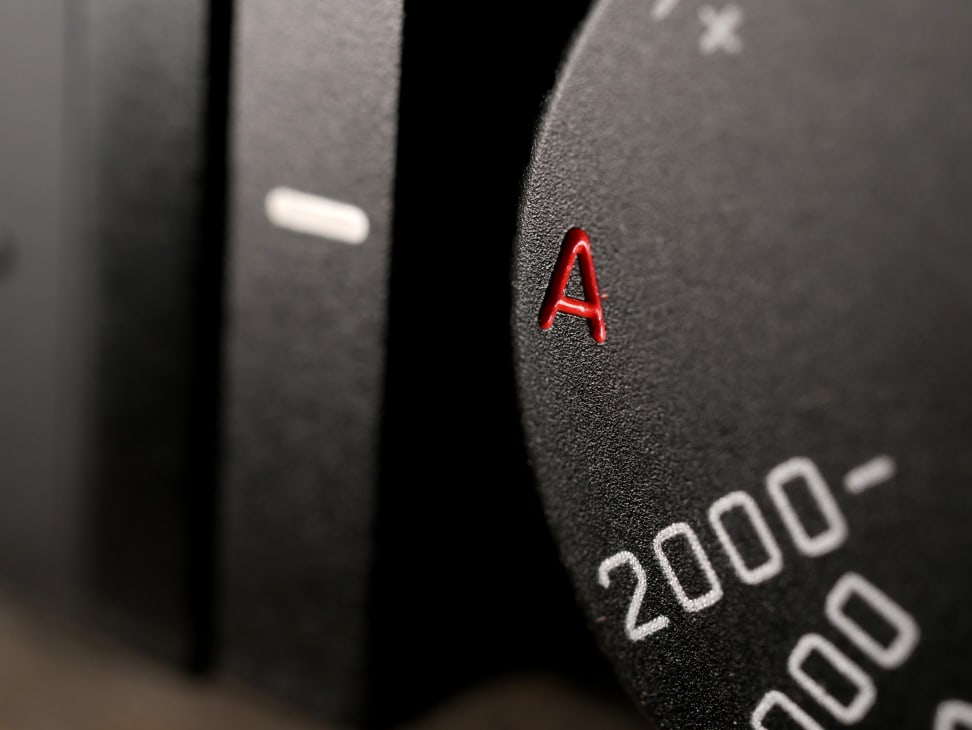 That's the feeling I get when I pick up the Leica Q. Though the body isn't as compact as its spiritual predecessor, the Sony Cyber-shot RX1, it's still relatively small, looking like a shrunken version of Leica's flagship M-series cameras. Despite this, the body still feels practically barren compared to most cameras on the market, even with a 3-inch LCD, an EVF, a hot shoe, control dials for aperture/shutter speed/exposure compensation, a d-pad, and an AE/AF lock button.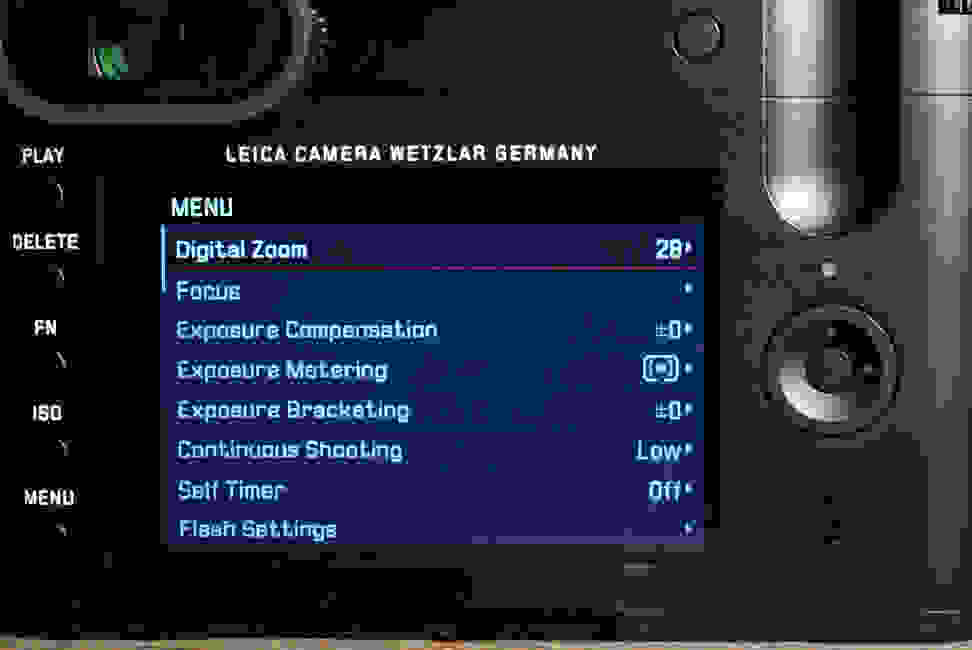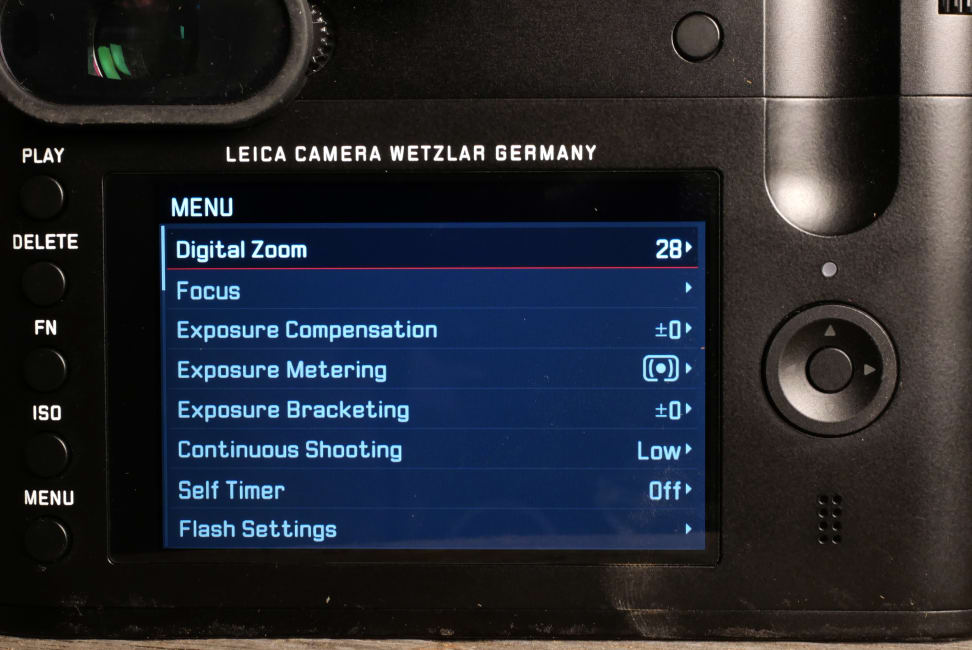 Along the left side of the LCD you'll also find all the rest of the buttons for accessing the full menu, ISO speed settings, a customizable function button, and playback. Like Leica's M-series cameras, the control scheme is designed to give you everything you need and nothing you don't, letting you worry about the basics: compose, focus, shoot.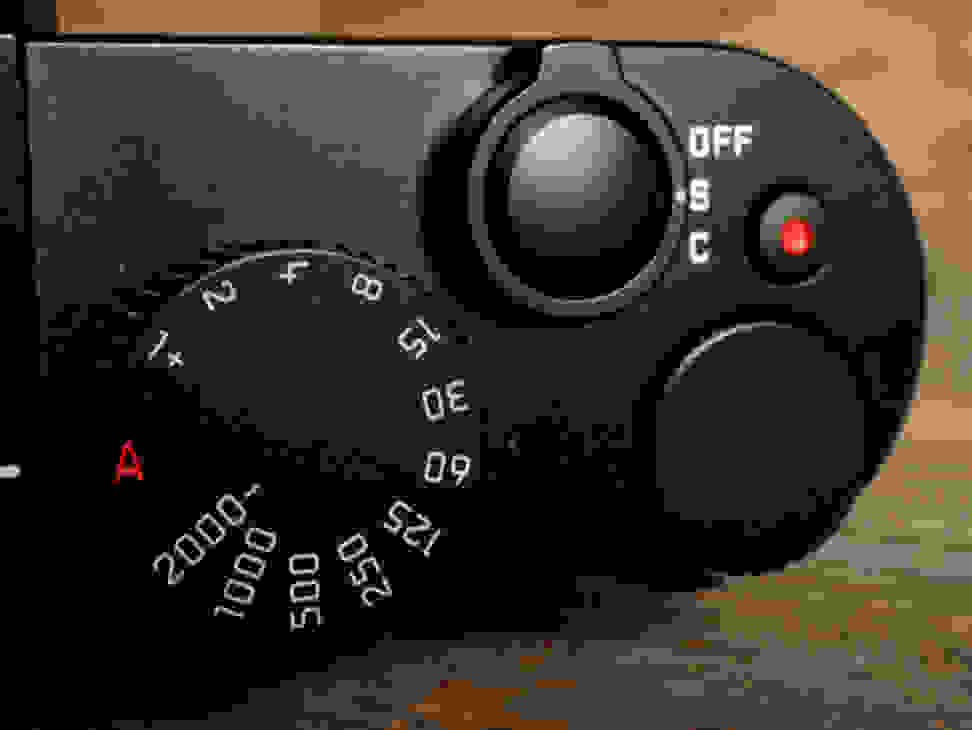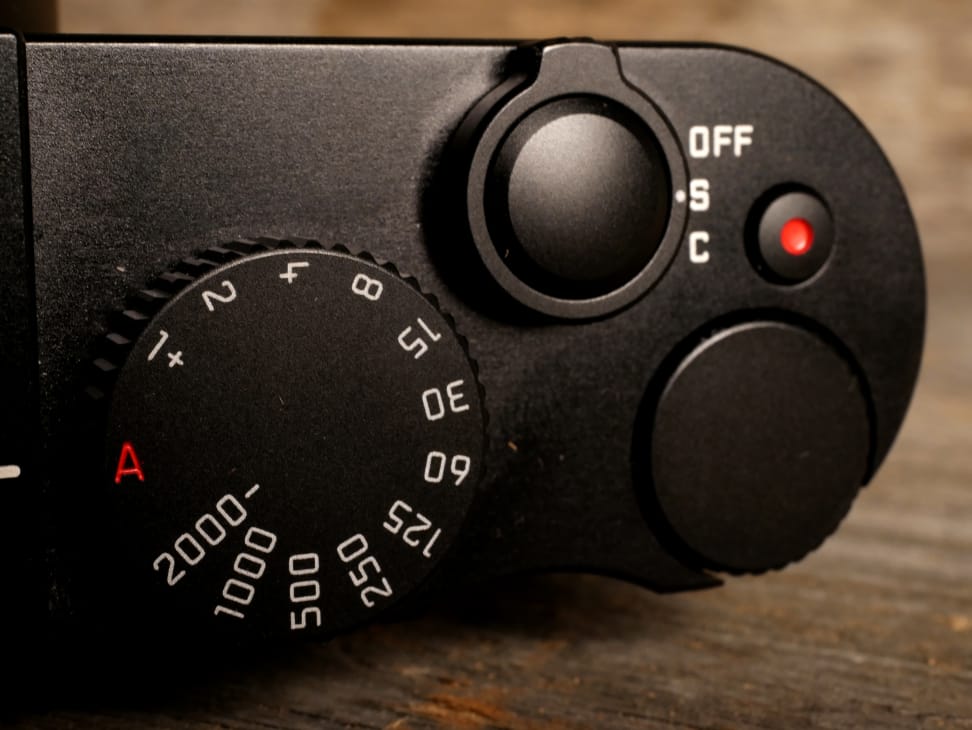 It's worth noting here that, unlike the M-series, this camera also integrates both autofocus and autoexposure, like any other point-and-shoot. Though past Leica-branded point-and-shoots—and last year's Leica T—offered autofocus, it's usually come at the expense of the fine manual control that Leica M owners desire. Not so with the Leica Q.
Lens
As sharp and well-designed as a finely tailored suit
The credit for that goes almost entirely to the beautiful 28mm f/1.7 Summilux lens that is permanently paired with the Q. I say "paired" because, like with a DSLR, the lens feels like an equal partner here. Unlike most point-and-shoots where the lens is merely one small piece of the puzzle, the Q's lens is, without question, the star of the show.
From a design perspective, it looks like any other Leica lens. It's expertly crafted, offering supreme build quality and attention to detail. It has three main control rings, one for aperture, one for focus, and one for focus range, with an adjustable focus scale between the focus/focus range dials. Unlike most Leica M lenses, the aperture and focus controls here are "by-wire," meaning they don't physically alter aperture or focus directly, but send commands to the camera. So when you turn the aperture ring while the camera's off, nothing happens.
That may feel like a disappointment, as "by-wire" is usually a watchword for "low quality" lens design—especially when it comes to focus rings. But Leica's done a simply incredible job of designing a focus motor that is so precise that the focus ring feels as smooth and responsive as any mechanically coupled focus ring that we've used. It's like driving a sportscar with power steering; it makes the experience feel effortless, to the point you don't even know it's there.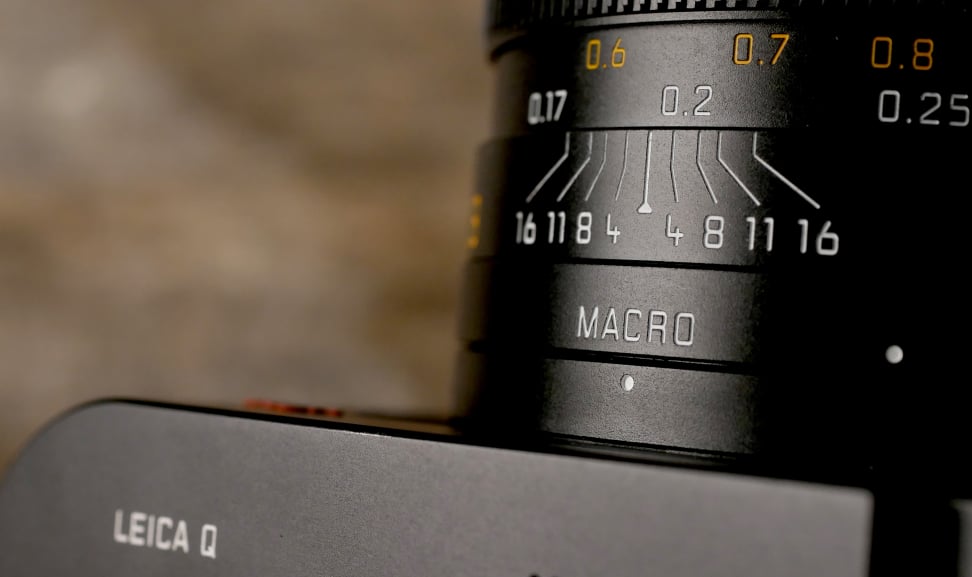 That's essential, because though the Q offers a fast and accurate autofocus (even in dim light), it's designed with manual focus shooters (such as Leica M owners) in mind. Activating autofocus is relatively easy—just hold a button and turn the dial all the way to one side—but it's shuffled off to one side, practically inviting you to simply do it yourself.
Features
The Q is far more modern than we ever thought we'd see.
For most Leica M-series cameras, listing the features doesn't take all that long; they usually don't have many. For the M-inspired Leica Q, however, there are tons. In addition to the physical hardware—the 3-inch LCD, the 3m-dot EVF, and the 28mm f/1.7 lens with its macro/normal focus range switch—there are lots of digital features worth discussing.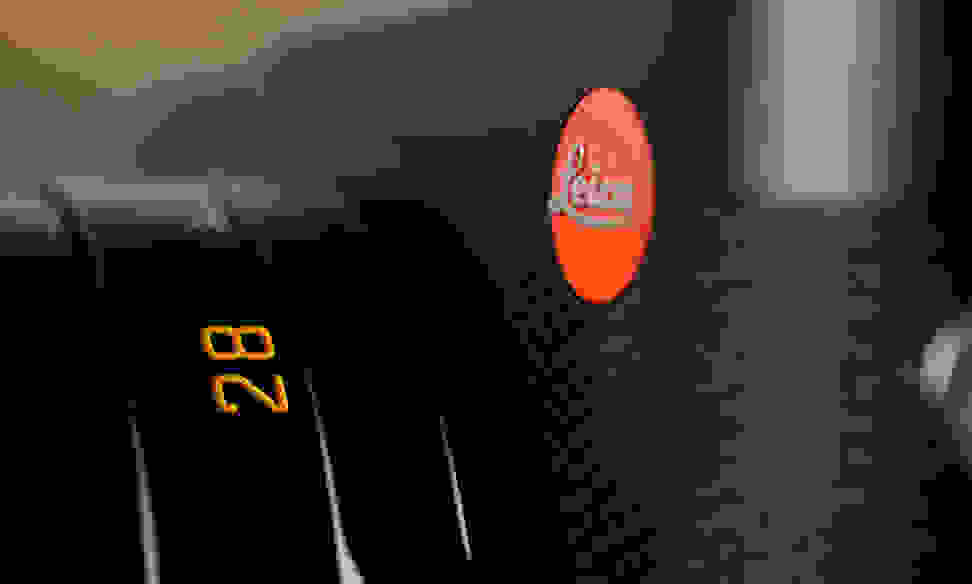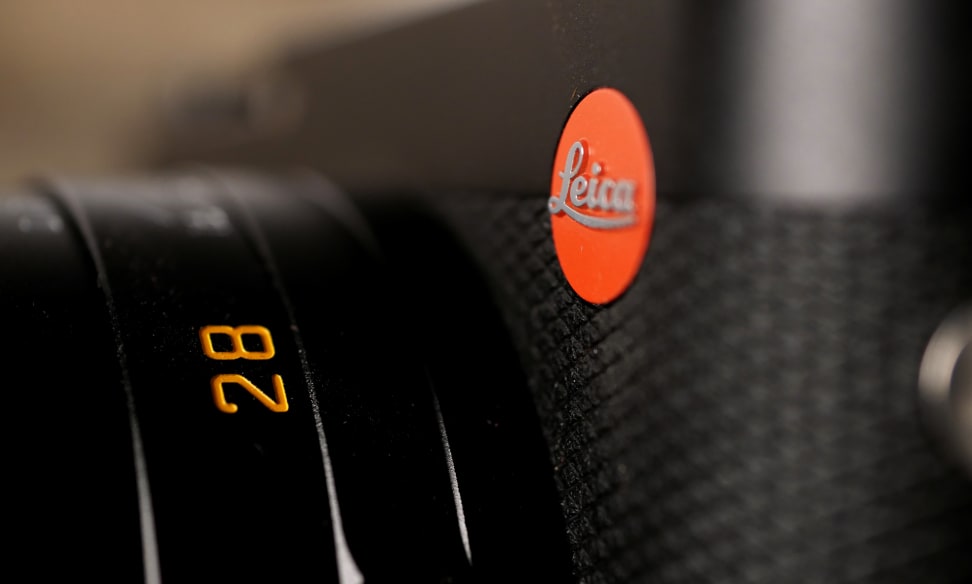 The first is definitely the WiFi integration. Like several recent Leica cameras, the Q comes packed with WiFi and NFC. This lets you use your smartphone as a remote viewfinder and control, while also allowing you to shuttle photos right from the camera to your phone and on to services like Flickr and Facebook.
The Q also comes replete with a full suite of video controls, letting you make adjustments on the fly while recording video in 1080p at 24 or 60 frames per second. It's not on par with similarly priced video options, of course, but it's a nice extra. It even has optical stabilization that's active during both stills and video.
My favorite features, by far, are reserved for shooting stills, though. Manual focus, especially, has been given some nice enhancements in the form of focus peaking and magnification, putting the razor-sharp EVF to good use. The aforementioned focus range ring enhances this even further, letting you reduce the minimum focus distance from 0.3m down to just 0.17m by rotating the ring. Rotating this ring even causes the actual focus scale to shift up and down, revealing the adjusted distances.
For more fast-moving subjects you can also swap to autofocus. The system is entirely contrast-based, so it slows down a bit in low light, but it's highly accurate. It's the main thing that separates the Q from the Sony RX1, which was plagued with slow, imprecise autofocus. The Q even offers 10fps maximum burst speed, letting you snap off a torrent of photos when necessary.
Performance
It's hard to beat a full-frame sensor.
The Leica Q excelled in nearly every performance test we threw at it. The combination of a tack-sharp 28mm f/1.7 lens, a 24-megapixel full-frame image sensor, and the Maestro VII processor is a potent one, shredding through most typical shooting situations with ease.
In our still image tests the Leica Q showed expansive dynamic range approaching a full 13 stops at the base ISO of 100—nearly on par with the Nikon D810. The images offered the kind of warm look that you expect from Leica glass, though it still managed to offer clinical color accuracy in most shooting environments. This is in large part due to the exceptionally accurate white balance system, which nailed the color temperature of the scene in all but the warmest tungsten lighting.
The Q impressed us still further with its 10fps continuos burst speed, even when capturing RAW and JPEG shots together. Capacity wasn't infinite, but it was enough to capture short bursts of action with ease—something helped along by the snappy and accurate autofocus system.
In video the Q didn't do quite as well as some of the newer cameras we've tested. it had predictable success in our low light sensitivity test (able to capture usably bright images with just 5 lux of light) but the maximum resolution of 1080p limited peak resolution to right around 650 line pairs per picture height—about half as sharp as 4K-capable cameras. The video looks nice and smooth when shooting 1080/60p, though you can achieve a slightly more cinematic look by shooting in 1080/24p if that's what you're after.
Add it up and you have a camera that offers image quality that is the equal of many of the best full-frame DSLRs, but in a package that's still smaller than the best point-and-shoots. The lack of 4K video means it isn't quite as future-proof as other options in this part of the market, but we seriously doubt people are buying the Leica Q for its video chops anyway.
Conclusion
It isn't for everyone, but the Q is the Leica we've been waiting for.
When I first picked up the Leica Q, pretty much the first words out of my mouth made me look like an idiot. I asked aloud, to a conference room full of several Leica people, how they managed to create a lens with such quick, quiet autofocus that also offered such a well-done, physically coupled focus ring.
When the Leica people assured me that it was actually a by-wire system, they admitted that they'd almost all made the same mistake. I mean, seriously, what kind of sorcery is this? After years of reviewing cameras, it's rare for a camera to hoodwink me so completely. The ring felt so smooth, so exact, that it simply had to be an entirely manual focus ring.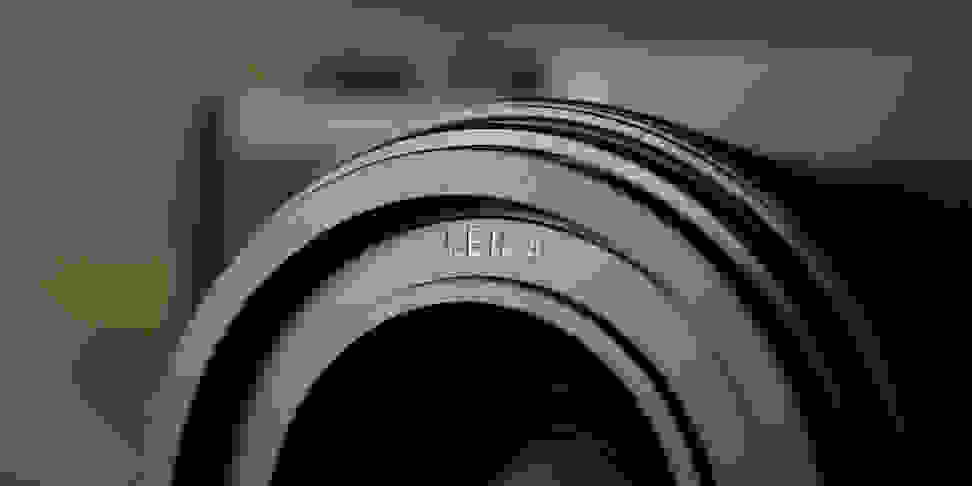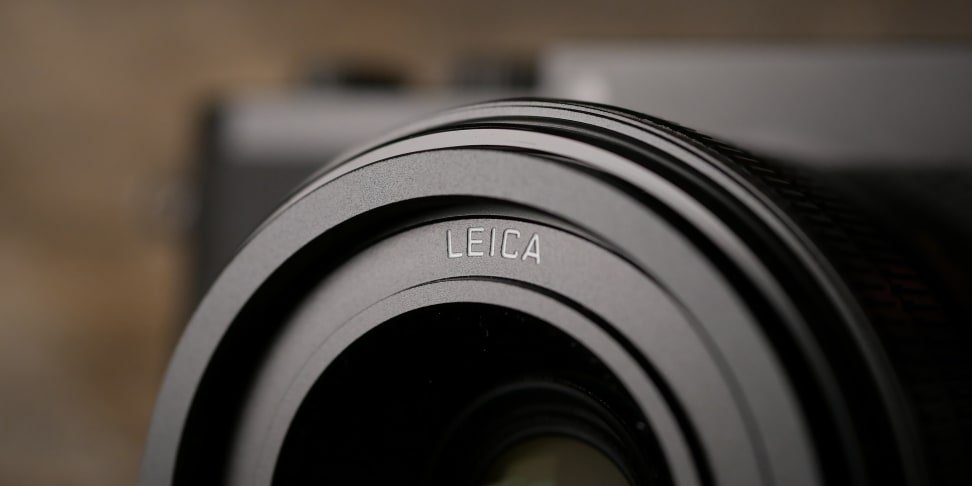 Once I got the Q back into our imaging test labs, it continued to impress and surprise me. The lens is incredibly sharp, the bokeh is beautiful, and sensor offers expansive dynamic range on par with some of the best cameras on the market. And the 10fps burst speed? It's light years ahead of what I typically expect from a Leica.
We're no longer wondering if Leica can make a Mini M—now we want to know if they can make a bigger Q.
The rest of the package is equally impressive: the EVF is big, bright, and very sharp; the focus peaking and magnification work wonderfully with the lens; and the video quality is (again) much better than I was expecting from Leica. There are a few hitches—the 28mm focal length isn't my favorite and the color accuracy is hit or miss—but generally speaking this is a world-class point-and-shoot that blows past the RX1 in almost every way.
Of course, it's also about twice as expensive as the RX1, and several times more expensive than any other point-and-shoot on the market. As is always the rub with Leica, the price is far beyond what would typically be a "sane" budget for a single camera—even one this good. It's everyone we love about the Leica M shrunken down, with all the annoying bits sanded down. It's so good we're no longer wondering if Leica can make a Mini M—now we want to know if they can make a bigger Q.
Our editors review and recommend products to help you buy the stuff you need. If you make a purchase by clicking one of our links, we may earn a small share of the revenue. Our picks and opinions are independent from any business incentives.
Our editors review and recommend products to help you buy the stuff you need. If you make a purchase by clicking one of our links, we may earn a small share of the revenue. Our picks and opinions are independent from any business incentives.
Advertisement - Continue Reading Below
Compare Prices
Our editors review and recommend products to help you buy the stuff you need. If you make a purchase by clicking one of our links, we may earn a small share of the revenue. Our picks and opinions are independent from any business incentives.
Advertisement - Continue Reading Below
Advertisement - Continue Reading Below
Advertisement - Continue Reading Below
Advertisement - Continue Reading Below
Advertisement - Continue Reading Below
Get Our Newsletter
Real advice from real experts. Sign up for our newsletter
Thanks for signing up!