Of course, until a few years ago the same could also be said of many of Leica's modern cameras. But just as Daniel Craig breathed some much-needed life and modernity to a classic character, Leica's new bodies have brought modern features and conveniences to some of the German manufacturer's best products.
The new Leica S (Type 007) (MSRP $25,400) is precisely such a camera. Like the recent Leica M (Type 240) this new CMOS-bearing medium format camera includes truly innovative features like live view, 1080p and 4k video, faster burst shooting, and even—hold on to your Tyroleans—built-in WiFi and GPS. It's a thoroughly modern camera from a company best known for its classic designs and unflinching dedication to preserving tradition.
It's also a heck of a camera—if you've got $25k to burn.
Design & Usability
Big, heavy, loud... and very fun.
The Leica S (Type 007) is, like most medium format cameras, an extremely heavy camera. Especially with several new cameras here at Photokina getting lighter than ever, the weight of the S stands out immediately. That said, it's actually very comfortable to shoot with. The weight gets tiring after too long, but it also provides excellent stability. It feels just like the previous Leica S, which has been shrunken down to become the new Leica S-E (Type 006).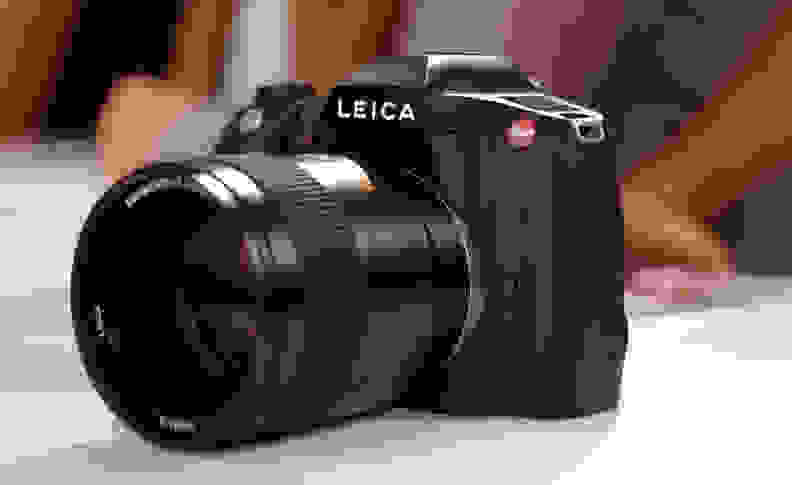 The Type 007 also gains a new LCD on its top plate, but otherwise preserves the featureless monolithic look of previous S-series cameras. The controls are almost completely unlabeled, forcing you to learn your way around the camera quickly. The controls are also quite simple, which is surely a subtle nudge from Leica to stop playing with your camera and actually take photos.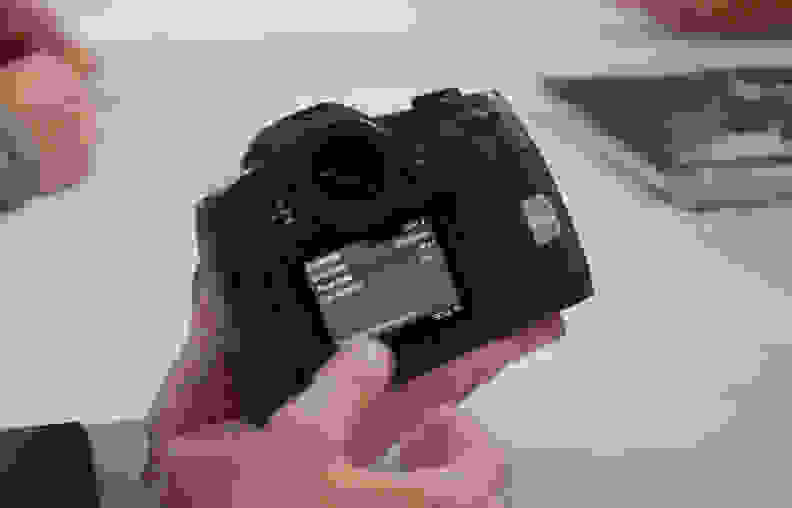 If you can deal with the weight, shooting with the S is very pleasant. As someone who doesn't frequently shoot with medium format cameras, I'm always taken aback by how expansive the optical finders are. That's particularly useful when shooting with fast lenses like the 100mm f/2, because you have such a narrow depth of field to work with.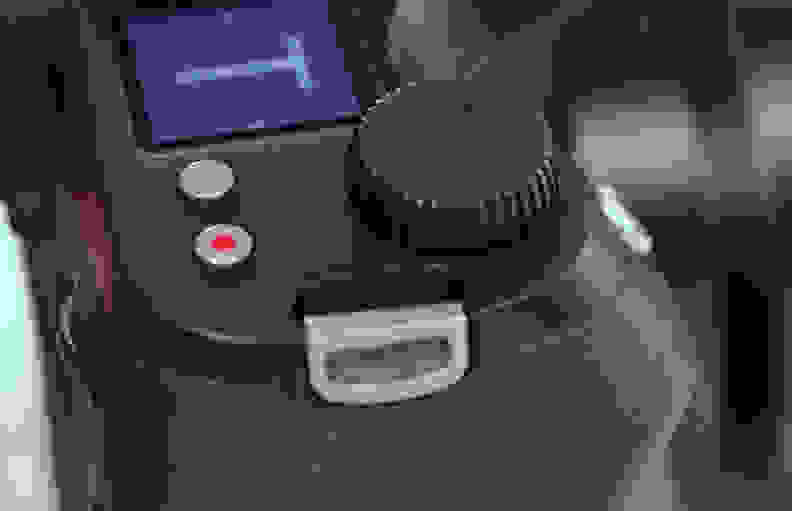 And of course, there's simply nothing like that shutter sound. If you think that sounds like a car commercial, you're right. But the shutter on the Leica S doesn't just close, it crashes shut with authority. It might be terribly distracting depending on the type of photography you're doing, but damn if it isn't fun. And if that's not your thing, you can go with the electronic shutter (or the leaf shutters on certain lenses) and enjoy flash sync speeds of up to 1/1000th of a second.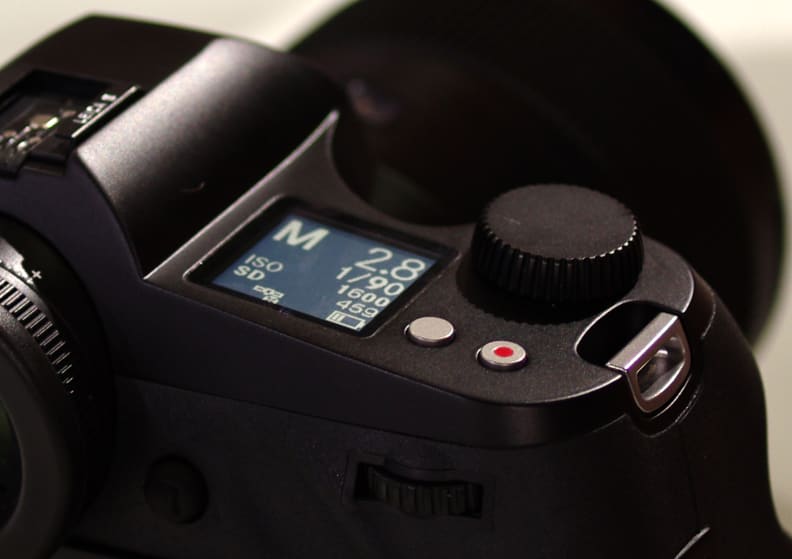 ×
New Gallery
Features
Nein, this isn't a dream; it's a Leica with Wifi and 4K.
At Photokina 2014, the idea of something not totally being a "real camera" is a pejorative that gets thrown around often. One of the features that supposed "real cameras" don't focus on is WiFi. Yet here we are, and Leica—widely considered the most traditional camera manufacturer around—is putting WiFi, GPS, live view, 4K video, and speedier burst shooting into its top-tier medium format camera.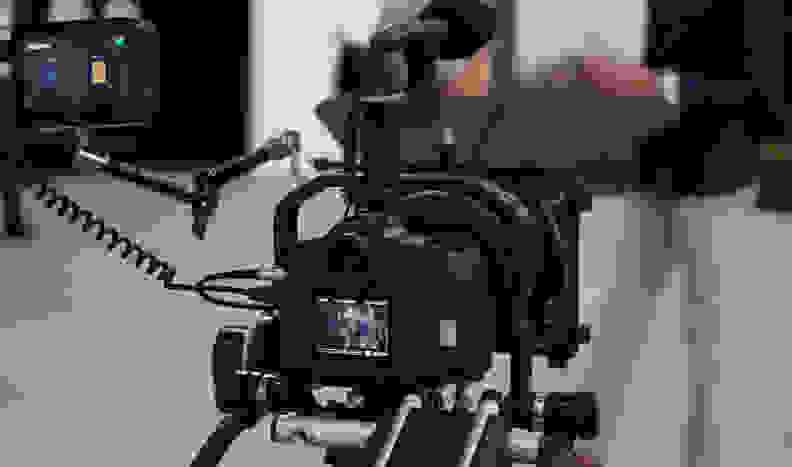 Though we weren't able to test the functionality at Photokina with our own phones, the built-in connectivity on the S is being put to use in a number of ways. The first is embedding location information in every shot, letting you map out where your shots were taken from. The other, and perhaps more exciting use case, is being able to use your smartphone as a remote viewfinder and control for the Leica S.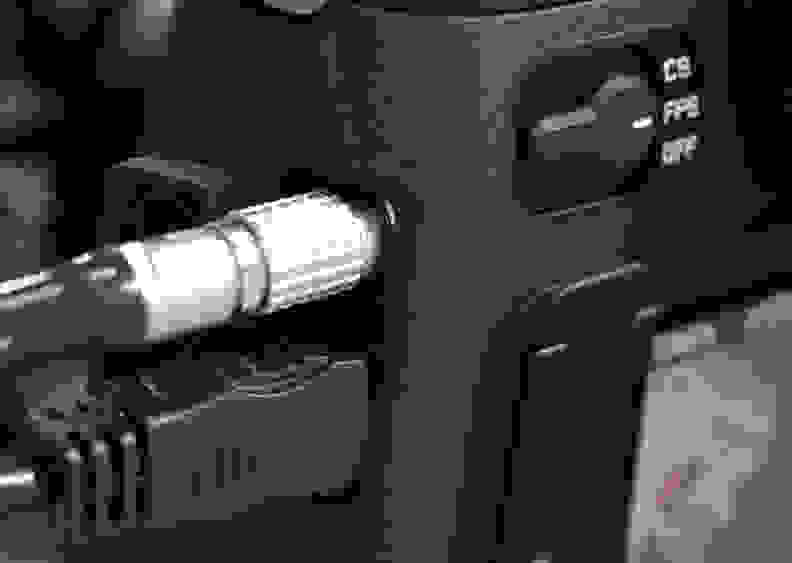 Leica is taking that a step further by including not only live view (on the 3-inch, 921k-dot LCD) and Full HD video shooting with the new S, but it also captures 4K video. The HD video is taken from the entire sensor, but unfortunately 4K is only recorded with a Super 35mm-esque section of the sensor. It does output 4:2:2 4K/24p video, though, and the sensor is built to sample 16 bits of color depth. Leica even had the new S rigged up as a cinema camera, while the camera supports external LCDs, as well as mics and headphones with the included audio adapter.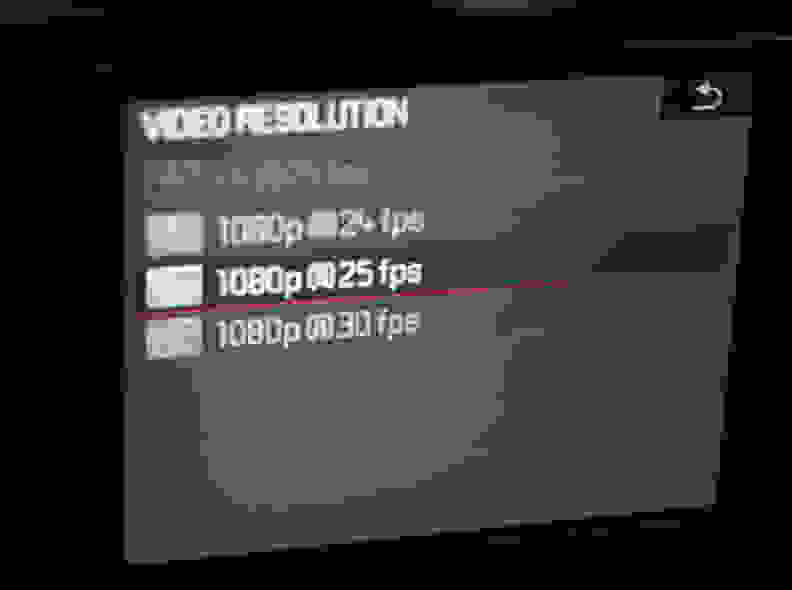 Of course, this is a camera for still photography first and foremost. Leica has paid attention to criticisms leveled at the previous S by improving the capture speed (now up to 3.5 frames per second), upping the maximum ISO speed to 6400, and enhancing the autofocus tracking rate. The camera also includes both Compact Flash and SD card slots, as well as HDMI and USB 3.0 ports. That USB 3.0 will come in handy because the camera's truly massive 37.5-megapixel, 30x45mm (Leica Pro Format) sensor outputs roughly 40MB worth of image data with each RAW photo.
Conclusion
Something something spy joke.
Let's just tackle this right away: The new Leica S (Type 007) costs an eye-watering $25,400 if you want to order it right now. That's a ludicrous price for most photographers. There's no rational discussion to be had about value with a camera like this. Either you're in this part of the market or you lack the means to purchase your own robot butler.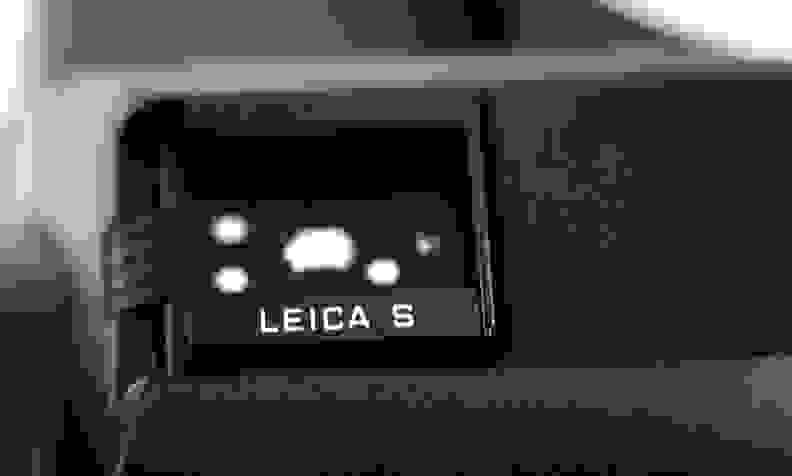 If you do have the means and you'd like an über-expensive camera for your robot butler to take selfies with, the Leica S (Type 007) is a pleasant surprise. It combines the comfort and convenience of a modern camera with the ability to shoot with a massive medium format sensor and lens family. For both still shooters and videographers, the Leica S (Type 007) provides the quality you expect from a Leica S and useful modern features like built-in WiFi, the ability to use your phone as a viewfinder, and improved autofocus.
If you have the means and you'd like an über-expensive camera for your robot butler to take selfies with, the Leica S (Type 007) is a pleasant surprise.
Again, we don't know anybody who needs a Leica S. It's a camera with an insane price tag—the kind of price you go on game shows and thoroughly embarrass yourself to win. But it lives in a sea of cameras with similar, also-insane price tags. In that context the Leica S is a fun camera that updates Leica's premier medium format lineup for the modern age.
And hey, at least it comes with a free copy of Lightroom and a protection plan. That's value.
Meet the tester TJ Donegan
Executive Editor
@TJDonegan
TJ is the Executive Editor of Reviewed.com. He is a Massachusetts native and has covered electronics, cameras, TVs, smartphones, parenting, and more for Reviewed. He is from the self-styled "Cranberry Capitol of the World," which is, in fact, a real thing.
Checking our work.
Our team is here for one purpose: to help you buy the best stuff and love what you own. Our writers, editors, and lab technicians obsess over the products we cover to make sure you're confident and satisfied. Have a different opinion about something we recommend? Email us and we'll compare notes.
Shoot us an email