---
The Nikon S620 comes in five fashionable colors—Noble Purple, Sky Blue, Dusty Pink, Rich Pearl, and Jet Black. Most of our time playing with the camera at PMA in Las Vegas was spent with the Dusty Pink model. The shape of the S620 resembles a rectangle, but both the left and right side have rounded edges. This makes for a more comfortable grip when you wrap your palm around the side of the camera. Stylists beware—the entire body of the S620 is smooth and glossy making much of the surface prone to fingerprints and smudging.
Front
---
The front of the S620 is where you see most of its color. The lens takes up a little less than half of this side, with the flash, and autofocus-assist lamp located above. The camera's tiny microphone hides behind the three dots to the lower left of the lens.
Back
---
In the back you've got the 2.7-inch LCD screen taking up most of the space. There's also your usual collection of buttons—camera/scene mode, playback, menu, and trash. There's also a scroll-wheel here that doubles as a 4-way control. The design of the wheel/4-way control combo is sloppy and it makes the camera difficult to control at times.
The 4-way control has features associated with each direction — up is flash, right is exposure adjustment, left is self-timer, down is macro focus, and center is select.
Sides
---
Neither of the sides on the S620 have much to report. The right side does have a small port cover that houses the single A/V-out and USB port. Other than this, however, the left and right sides are simply made up of shiny, rounded edges.
Top
---
The top of the S620 also has a sleek design. The only buttons located up here are the on/off switch, the shutter button, and the zoom toggle.
Bottom
---
The bottom of the camera is where both the rechargeable battery pack and SD/SDHC memory card slot live. Both are behind the hinged port cover that swings open to the right.
Viewfinder
---
As with most compact digital camera's, the Nikon S620 doesn't have a viewfinder.
LCD
---
On the back you'll find the 2.7-inch LCD screen with a 230,000-pixel resolution. According to Nikon the screen offers a wide-viewing angle, anti-reflective coating, and boasts an 'antifouling' and water repellent layer.
Flash
---
The flash is located right above the lens on the S620. Nikon hasn't released specs about the flash, but the camera does offer in-camera automatic red-eye correction.
Lens
---
The NIKKOR lens on the S620 has a 4x optical zoom, which isn't anything too impressive. The aperture range is f/2.7 - f/5.8 and the focal length is 5 - 20mm (a 35mm equivalent of 28 - 112mm). If you're looking for a little more zoom in your camera, the Nikon S630 offers a 7x optical zoom, but it also has a slightly larger body to make room for it.
Jacks, Ports & Plugs
---
Nikon keeps things simple here — the only port on the S620 is an A/V-output jack that doubles as a USB connection. The camera ships with both cables, so you don't have to worry about purchasing them separately. We should say, however, that the port cover didn't feel all that strong when we tested it out at PMA.
Battery
---
The S620 uses a rechargeable lithium-ion battery (model number EN-EL12). According to Nikon the camera should be able to take approximately 250 shots per charge. The battery loads into the bottom of the camera, just above the memory card slot.
Memory
---
Don't get excited if you saw an ad that said the Nikon S620 includes internal memory. The camera only has 45MB of internal memory built in, which is good for roughly a dozen shots or so at the highest quality setting. You'll have to purchase an SD/SDHC card if you want to actually use the camera to take lots of pictures. The memory card slot is located on the bottom of the camera, in the same compartment that houses the battery pack.
Other Features
---
Nikon touts the S620 as having the world's fastest startup time of 0.7 seconds. We couldn't fully test this feature on the floor, but in our time with the camera it did appear to power-up extremely quickly.
Design & Appearance
---
The S620 is part of Nikon's Coolpix Style series so it isn't surprising the camera is one sleek little device. If the Dusty Pink version shown throughout this review doesn't do it for you, the S620 is also available in Noble Purple, Sky Blue, Rich Pearl, and Jet Black. The smooth, glossy surface of the camera's body is definitely prone to greasy finger prints (especially on the silver sides and around the lens), so you may find yourself shining it up with your shirt before you show it off to friends.
Size & Handling
---
For a small camera, we liked the way the Nikon S620 felt in our hand. It seemed to offer a better grip and more comfortable design than many of the other ultra-compact camera's at PMA. We didn't like using the scroll wheel on the back of the camera that doubles as a 4-way control. It was too easy to accidentally press the wrong buttons when you were trying to scroll and vice versa.
The camera's dimensions are 53.2 x 90 x 23mm (2.1 x 3.5 x 0.9 inches) and it weighs approximately 120g (4.2 oz.). It is the perfect size to fit in a pocket, but be careful—you won't want to scuff up the camera with loose change or sharp keys. The S620's size and weight are a bit smaller and lighter than the Nikon S630 which is a similar model, but features a 7x optical zoom.
Menu
---
Anyone who's familiar with Nikon's traditional menu style shouldn't be surprised when they use the S620. The menus are fairly simple, easy to read, and offer a help/assist feature if you need it. There are a few confusing inclusions in some of the menus, but for the most part they are simple and easy to navigate.
Note: When we were checking out the menus on the floor at PMA, one of the S620's had a different menu design than we're used to seeing from Nikon (a tiled design as opposed to the list format). We aren't sure if it was running an earlier firmware or if Nikon is implementing multiple menu-view options on the S620. The rest of the models, however, had menus that looked traditional (see above).
Ease of Use
---
The S620 is very easy to use, as it doesn't offer very many manual controls. Pressing the mode button brings up the following options: Auto, Scene, Smile, Subject Tracking, and Movie. Smile mode is designed to automatically take a photo when your subject smiles and Subject Tracking is meant to keep a subject in focus as he or she moves throughout the frame. Both modes have good intentions, but they are rather gimmicky and don't work all that well. Subject Tracking has lots of difficulty staying locked onto a specific person when you use the feature in a crowded room, and smile mode isn't very accurate at detecting what exactly a smile is. Sticking with the regular auto and scene modes will probably give you the best user experience.
Auto Mode
---
Auto mode works well on the S620, which is good because that's what most users tend to shoot with. The scene modes are plentiful and offer Nikon's standard fare. There's also an auto scene selector option that allows the camera  to automatically choose a scene mode (from Portrait, Night Portrait, Close-up, Landscape, Night Landscape or Backlight) based on the camera's analysis of the shooting situation.
The Smile feature (automatically snaps a photo when your subject smiles) and Subject Tracking option (keeps a moving subject in focus and exposed) aren't very exciting as they don't perform at a high enough caliber to consider them truly useful.
Movie Mode
---
The S620 can record movies with sound in two sizes—TV movie is 640 x 480 and small size is 320 x 240.
Drive/Burst Mode
---
The camera has a couple of continuous shooting modes including a Best Shot Selection feature that will capture 10 images when you press the shutter button and automatically saves the sharpest image. This is a good option to have when you're shooting in low light or trying to photograph a moving subject.
Playback Mode
---
Playback options include image retouch, D-lighting, slideshow, rotate, and copy. There's also a 10x digital zoom available when reviewing your pictures.
Custom Image Presets
---
Scene modes include: Food, Sports, Close Up, Sunset, Landscape, Dusk/Dawn, Party, Museum, Beach/Snow, Back Light, Fireworks Show, Copy, Night Portrait, Portrait, Panorama Assist, and Night Landscape. There are also a number of picture effects including a customizable option that allows you to control contrast.
Manual Controls
---
Manual controls definitely aren't the Nikon S620's thing. There is no direct manual control over aperture, focus, or shutter speed, but there is an exposure adjustment button (press right on the 4-way control) that allows for adjustment in increments ranging from -2 to +2. The label for the exposure adjustment is hidden on the right edge of the camera, which is poor design on Nikon's part.
Focus
---
According to Nikon the camera has a focus range of approximately 20 inches (50cm) to infinity in auto mode. In macro close-up mode the range goes from 0.75 inch (2cm) to infinity. The auto focus area can be set to face, auto, or center.
ISO
---
ISO sensitivity can be adjusted manually on the S620 with a range of 100 to 6400. When in Auto mode the maximum ISO is limited at 1600. There's also a fixed range auto setting that can limit ISO ranges between 100 - 400 and 100 - 800.
White Balance
---
The white balance presets on the S620 are Daylight, Incandescent, Fluorescent, Cloudy, and Flash. There's also a manual white balance setting.
Metering
---
The two metering modes on the S620 are matrix and center weighted.
Shutter Speed
---
There is no manual shutter speed control on the S620 and Nikon has yet to release the specs about minimum or maximum shutter speeds available on the camera.
Aperture
---
Again, there's no manual aperture on the camera, but the lens has an aperture range of f/2.7 - f/5.8.
Image Stabilization
---
The S620 features Nikon's 4-way vibration reduction system. This system includes optical image stabilization, motion detection, high sensitivity ISO options, and the Best Shot Selection feature. These options combined should provide for good image stabilization, provided they all work up to their potential.
Picture Quality & Size Options
---
The Nikon S620 takes pictures up to 12 megapixels in size. It also has the following image size options:
4000 x 3000 (12M)
3264 x 2448 (8M)
2592 x 1944 (5M)
2048 x 1536 (3M)
1024 x 768 (PC)
640x480 (TV)
And there's one 16:9 (widescreen) image size: 1920 x 1080
The camera doesn't have the aspect ratio options you see on a camera like the Nikon P90, but this is still a decent number of size settings.
Picture Effects
---
The camera has six image controls for manipulating color: Standard, Vivid, Black and White, Sepia, Cyanotype, and Pastel. None of these settings is all that amazing, but they should provide some entertainment if you're sick of shooting regular photos.
Meet the tester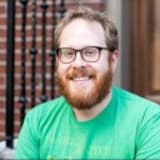 Jeremy Stamas
Managing Editor, Video
@nematode9
Jeremy is the video expert of our imaging team and Reviewed.com's head of video production. Originally from Pennsylvania and upstate NY, he graduated from Bard college with a degree in film and electronic media. He has been living and working in New England since 2005.
Checking our work.
We use standardized and scientific testing methods to scrutinize every product and provide you with objectively accurate results. If you've found different results in your own research, email us and we'll compare notes. If it looks substantial, we'll gladly re-test a product to try and reproduce these results. After all, peer reviews are a critical part of any scientific process.
Shoot us an email