The P340 sports a 1/1.7-inch 12.2MP CMOS sensor, 25-120mm f/1.8-5.6 lens, 1080/30p video, and fires off 10 shots at approximately 10 frames per second (fps). If that sounds familiar it is because they are the exact same specs as its predecessor–the P330. After making real changes between the P310 and P330, Nikon has put the brakes on and focused on small iterative changes this time around.
The problem with the P340 isn't that it is on the wrong track, but rather that it's gone mere inches down said track. The P340 is nearly the same camera as the previous P330 with WiFi, one stop higher max ISO, and a customizable lens ring. With P330s still available, is it worth opting for the latest model or should you go bargain hunting for its predecessor?
Design & Handling
Swap GPS for WiFi and call it a day.
Nikon changed very, very little about the P340 compared to its predecessor. The P340 design is the spitting image of the P330–and the P310 before it and the P300 before that. The only notable difference on the outside is that the GPS logo that sat atop the P330 has been replaced with one calling out the new WiFi functionality. It's a straight swap, but at least it's one that you should find more useful more often.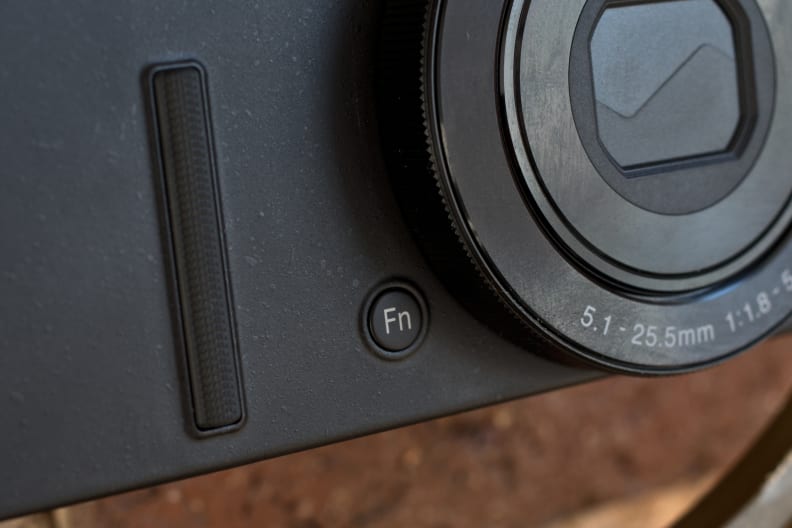 ×
New Gallery
Just like the other P300-series cameras before it, the P340 is a sharp-edged, rectangular camera with only a minor sliver of rubber for grip. The main draw in the handling department is the lack of weight (only 6.9oz), which tends to overcome the camera's mediocre ergonomics. The grip could be better, but given that the lens is just a 5x optical zoom it's pretty easy to keep it steady.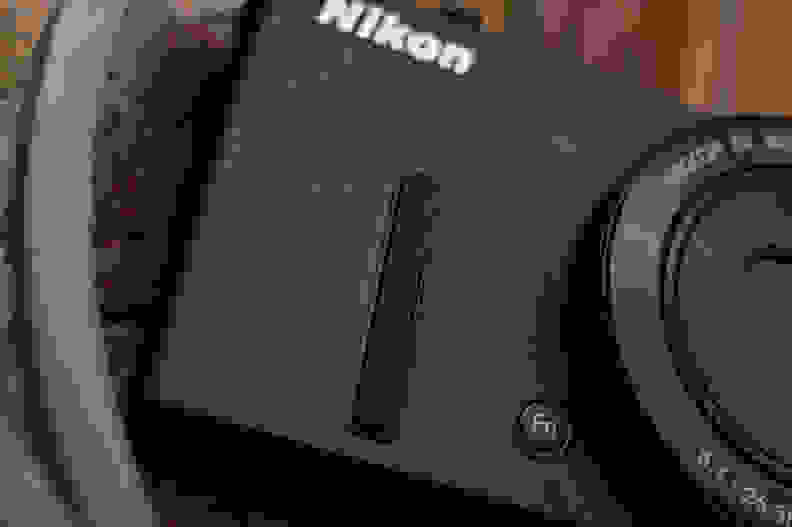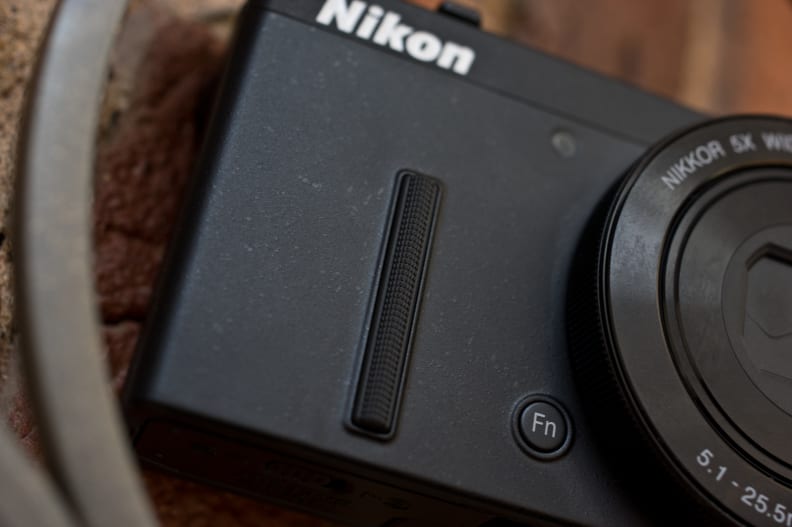 Shooting with the P340 is simple, but there's enough advanced controls to appeal to shooters of all stripes. The controls are robust without going overboard, with enough creative options to keep anyone busy. There are two options for control dials—one on top of the camera and the other around the lens, which gives you instant access to two different settings at once. Nikon bafflingly left this control off the P330; even though it looked like the P330's lens ring should turn, it didn't. Around the back of the camera, the 3-inch, 921k-dot screen is the same from the P330 and as such, does not have touch or tilt features–which would've been a worthwhile addition considering the price.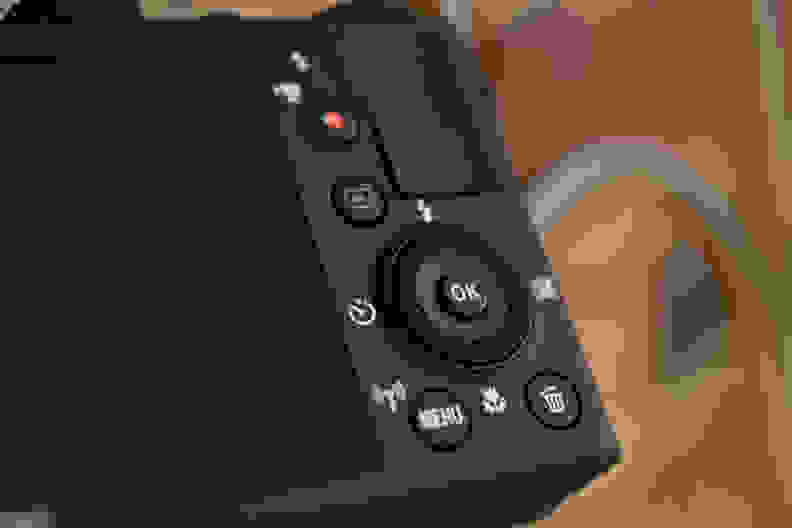 The menu layout is exactly as seen on dozens of previous Nikons, with vertically listed menus that drop into sub-menus. Not only did the P340 inherit an identical menu design, but it's also just as clumsy and slow as last time around. The P340 is frustratingly slow when performing any actions. It's something that we've seen other manufacturers improve substantially in the last couple of years, and it's disappointing to see it not be addressed yet by Nikon.
Not only did the P340 inherit the P330's menu design, but it's also just as slow as it ever was.
The operating speed is not only annoying to the user, but it compromises the main reason someone would buy a compact point-and-shoot—the ability to quickly grab your camera and capture a moment. From startup, the P340 takes around five seconds before it is actually capable of capturing an image, which is an instant turnoff to anyone looking for a portable and fast to use camera. Out of curiosity we timed how long it took to pull a pro-level DSLR out of a bag, mount a lens, and shoot a photo. This whole process took all of 7.284 seconds–only about 2 seconds longer than the start-up of the P340.
Performance
Sharp edges and sharp photos
The P340's 1/1.7-inch 12.2-megapixel CMOS sensor and 5x (24-120mm equivalent) zoom lens with a fast f/1.8 aperture at full wide angle is the same used in the P330. Seeing how two of the biggest factors in performance are the same, it is not surprising that the P340 performed much like the P330 did when it hit our labs.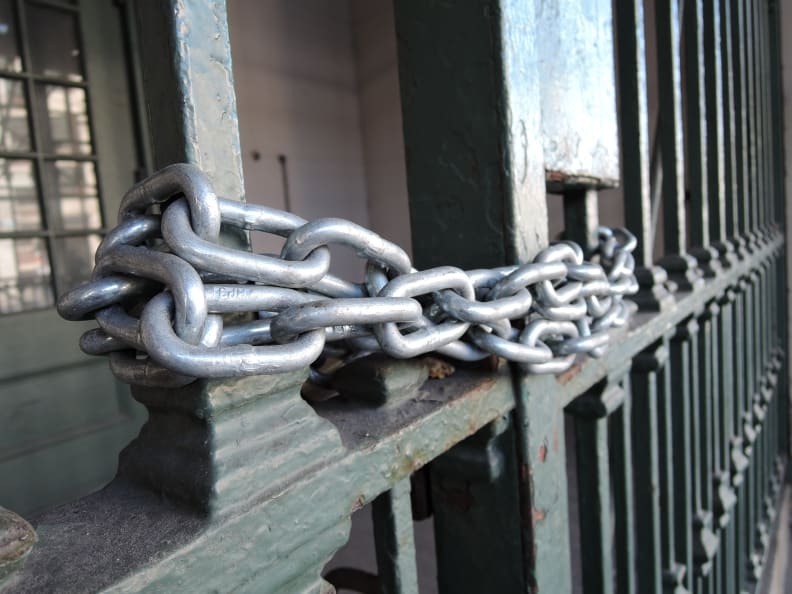 ×
samples
All color modes are remarkably accurate under the ideal conditions of lab testing. Color performance–as far as color accuracy–is on par with pro-level DSLR's while using the "Standard" color mode. We did find it to be quite undersaturated, but this can be remedied with post-processing or by switching to the "Vivid" JPEG setting. You can also just shoot in RAW, applying whatever color tweaks you want with the uninterpolated data.
The sensor and lens work wonderfully together to produce sharp images on-par with cameras in its price range. We observed the sharpest images when at 24mm and gradually lost sharpness as we zoomed in. The P340 tries to compensate for this in JPEGs with a dose of over-sharpening as you zoom in. There's also some slight barrel distortion throughout all focal lengths, but nothing to call home about for a compact camera.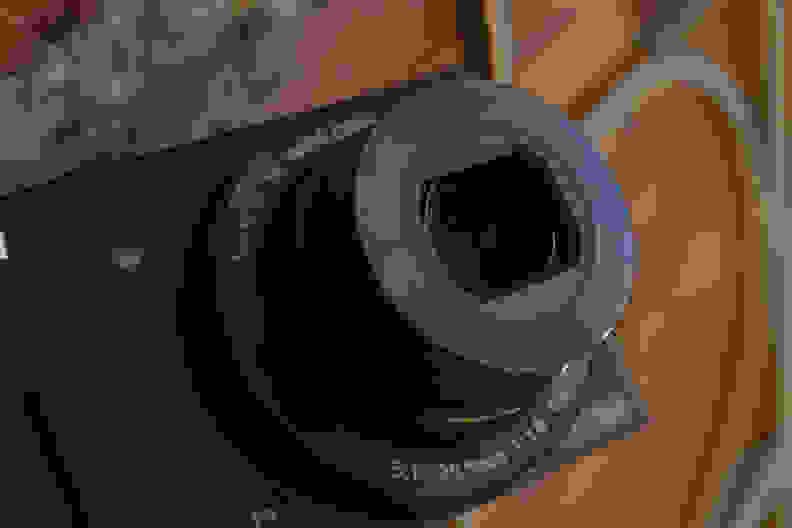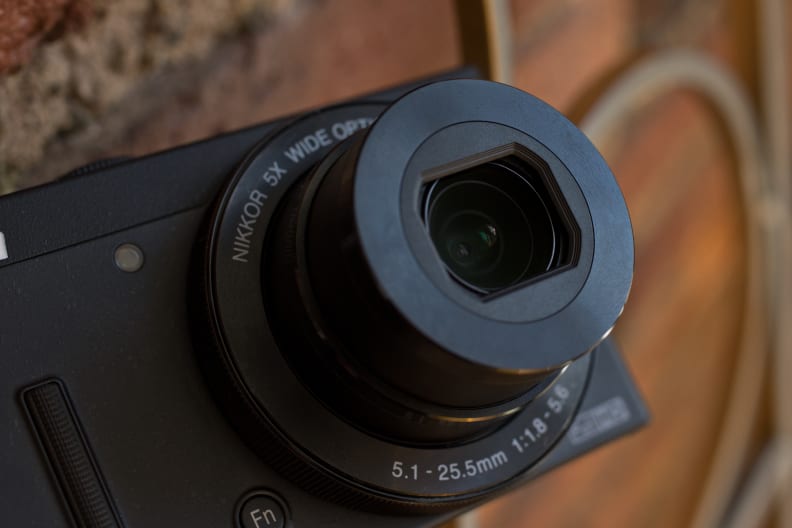 Nikon did manage to squeeze an extra stop of high-ISO shooting out of the P340 sensor, with the camera now topping out at ISO 25,600. Though it has this increased capability, we do not recommend ever using it unless an emergency. It manages to keep under 2% noise–the cutoff we use for judging noisy photos–with minimal noise reduction through ISO 12,800. We recommend sticking between ISO 80-800 for the best quality, as the noise reduction does begin to smear out more fine details above that.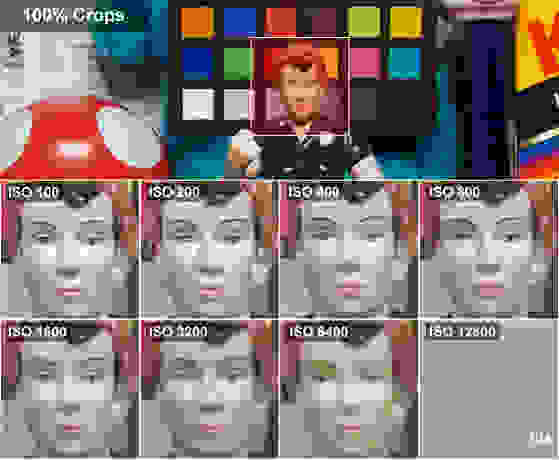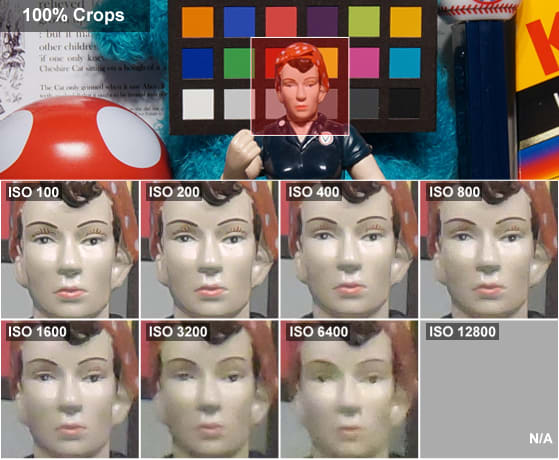 Video-wise, the P340 still offers just 1080/30p video, but did add 720p options and the ability to shoot standard definition up to 120fps. The video is fairly sharp in both bright and low-light and thanks to the fast f/1.8 lens, can shoot as low as 5 lux–about as dark as a very dim restaurant. It's not as good as a dedicated camcorder or even the newest smartphones, but for a point-and-shoot in this price range it's acceptable.
Features
You get what you pay for...just about.
The P340 is now Nikon's mid-range point-and-shoot, just above the bargain-basement S9000 series and just below the enthusiast cameras like the P7800 and Coolpix A. As such it balances nicely between advanced features and appealing to beginners who want a simple camera. It's a balance that Nikon struck well with the P330 so we're not too stunned to see the P340 have basically the same collection of modes and features.
The one big addition is built-in WiFi connectivity. WiFi is nothing unique at this point, but on the P330 it offers users the ability to transfer files, shoot remotely, and share them via Nikon's Wireless Mobile Utility (iOS or Android). It's a nice addition and one of the main reasons to go for the P340 over the P330, but it's hardly worth the $50 markup alone.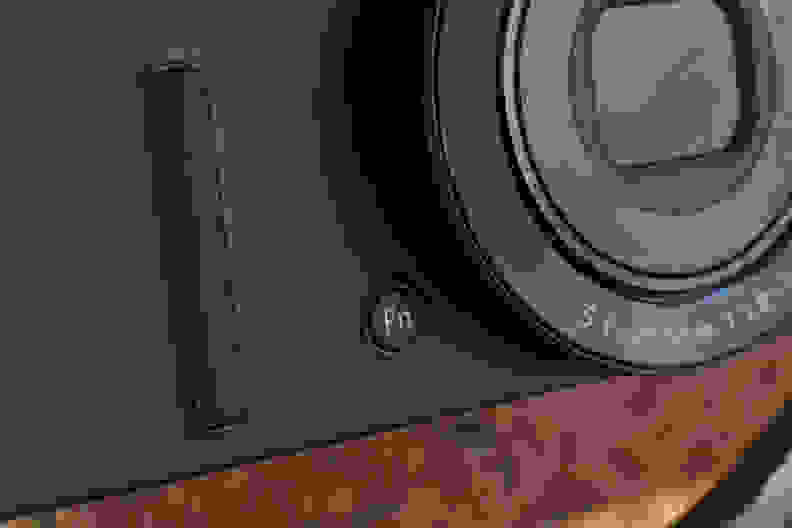 The next major change from the P330 is the addition of a customizable lens ring. This is something that lots of cameras offer these days and we're all for it. It's a useful addition even for entry-level shooters and—assuming you properly support the camera with your left hand—is easy to operate at any time without changing your grip on the camera. You can set the ring to control one of several different settings such as ISO, aperture, or shutter speed. The ring in this instance lacks the solid clicks of Canon's superb PowerShot S120, but it's better than nothing.
For more creative-minded shooters who want to do some editing on the fly, Nikon has also added several new "Creative Effects" modes. You can select the Creative Effects on the mode dial and even preview what the finished image will look like on the rear monitor in real-time. Cross process, selective color, painting, and high key are a few of the effects available, giving you some extra options to spice up your photos.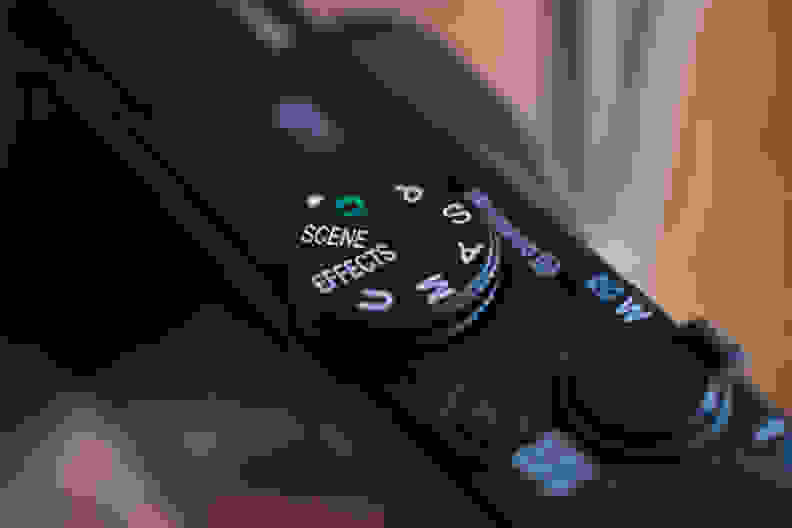 If we have one big reservation here it's that the P340 lacks a tilting screen or an EVF. As with other point-and-shoots the screen here simply doesn't get bright enough to be visible on very bright days, which makes it difficult to shoot with at times. Not a lot of cameras in this class feature something like that at this price point, but we were really hoping for Nikon to shake things up a bit.
Conclusion
A minor, wholly underwhelming update to Nikon's best mid-range point-and-shoot.
With smartphones slowly–but–surely killing off the compact camera market, dedicated cameras have to do quite a bit to justify the investment. Why would you spend upwards of $350 on a camera when you've likely already got a serviceable one in your pocket? In the P340's case, the reason for picking one up is the fast f/1.8 maximum aperture, useful 5x optical zoom, and very solid image quality—even in low light. Unfortunately, that was the exact same case that the P330 made last time around.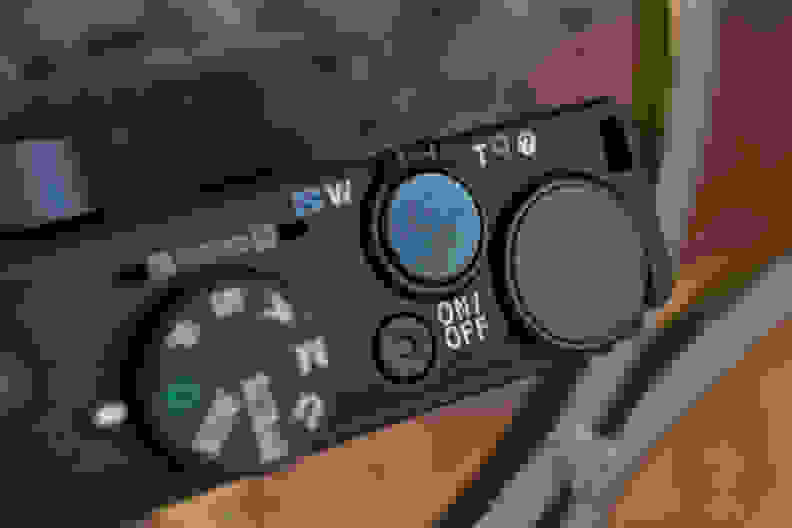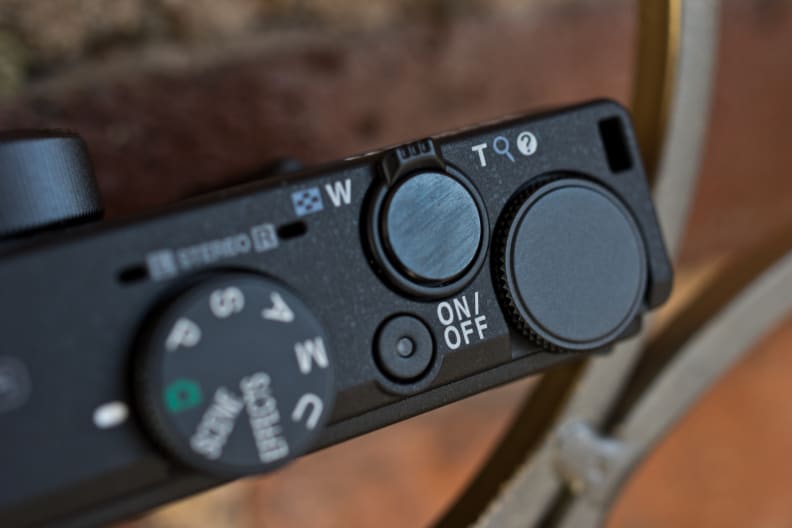 The P340's only notable addition is WiFi, which is useful at times but hardly a game-changing feature these days. And while The P340 is a decent performer in the lab and vastly superior to your smartphone's camera, it is slowed–literally–by the lack of speed in the menus and the molasses-in-January powerup time. We are big fans of the new control ring and have always enjoyed the no-nonsense design of the P300-series cameras, but we were hoping for Nikon to push the envelope much further than this.
We have always enjoyed the no-nonsense design of the P300-series cameras, but we were hoping for Nikon to push the envelope much further than this.
Ultimately, there's nothing truly dreadful about the P340. It's slow to boot up, but the images are quite good, the control scheme is nice, and the camera handles well. The issue is that the market is packed with cameras that are just as good, often for much less money.
Cameras like the Canon PowerShot S120 and the older S110 offer the exact same package with a better menu, snappier operability, and better all-around performance for as low as $199 on sale. If you buy the P340 we doubt you'll be disappointed, but if you're dead-set on getting a brand-new Nikon we recommend either stepping up to the far nicer P7800 or trying to find a discounted P330 before stocks run out.
By the Numbers
Reading a specsheet won't always tell you what to expect, but Nikon's point and shoot does provide some of the advantages inherent to its advertised design. A wide aperture gives the P340 an edge when it comes to low-light performance, and it definitely shows in the test data.
Color and White Balance
Let's get the tough stuff out of the way
Given the right conditions, the standard color mode on the Nikon P340 is exemplary. Posting a ∆C00 saturation error of 1.95 is extremely good for a point and shoot—despite its perplexing total color saturation of 93.8%. You may notice some pictures aren't as vivid as you remember, but that can be fixed either in post-processing, or by changing the color mode to "Vivid."
Remember where I said "given the right conditions?" Those are almost exclusively in daylight. If you're trying to shoot with an automatic white balance, you'll find that even choosing the right auto mode will result in a gross orange cast in incandescent light, and a green one in fluorescent lighting. Really, you should experiment with taking manual white balance readings if you can—it may be a pain, but your shots will suffer by leaving the white balance in auto.
Noise
Considering the sensor size, none too shabby
Even though 1/1.7-inch sensors are larger than the typical 1/2.3-inch sensors in most point-and-shoots, they are still smaller than the 1-inch type sensors the top-tier compact cameras have. When you pack as many pixels into a tiny area as most point and shoots do, you'll invariably wind up with some variance that you can't correct for without losing fine detail. However, the P340 has a tastefully low pixel count—allowing larger pixels on the sensor, and a better sensitivity to light.
So when we saw the appropriate megapixel count on the spec sheet, we were expecting noise performance to line up with this principle—and it did. Though you can never turn noise reduction off, most shots will more or less be clean of luma and chroma noise—until ISO 400, that is.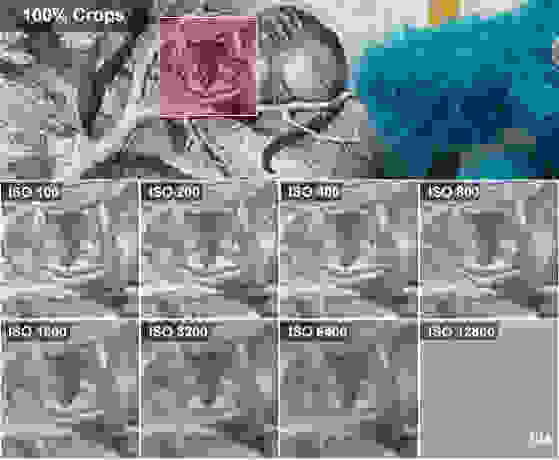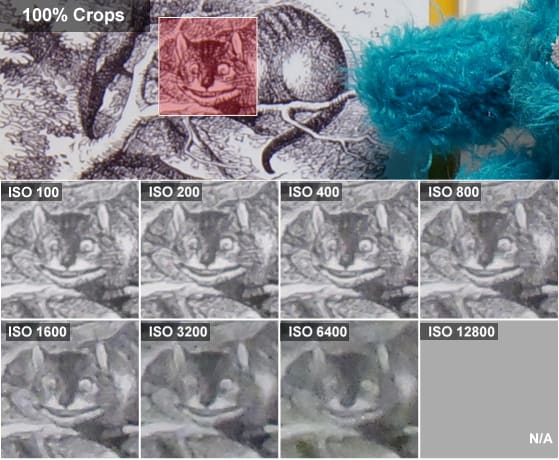 Beyond that, you'll start to see the effects of the P340's noise reduction algorithm. By ripping out what the camera perceives as noise, you'll find that detail also gets lost in the shuffle fairly early on. It's a consistent tradeoff, so you'll probably want to keep the ISO down if you care about sharp shots.
Sharpness
Tack sharp, with a little processing to help things along.
That lens on the front of the camera is something special. At least, it would seem on paper. The P340 maxed out our sharpness scores in the lab, but it did so by leaning fairly heavily on software oversharpening.
Consequently, if you were to take a close eye to pictures, you may notice a little bit of haloing around high-contrast edges. It's not a huge problem, but it's worth noting so you're not surprised when it happens. You won't notice it without pixel peeping, so there's nothing to worry about here.
It should be pointed out that sharpness will decline severely if you use a higher ISO speed. Because the default noise reduction algorithm eliminates noise—what the camera thinks, anyway—with extreme prejudice, you'll notice that shots taken with a high ISO setting will have edges that look more like a painting than a photo.
Video
Though we typically don't recommend point and shoots for their video prowess, the P340 isn't a horrible solution. Really, it's about as good as you can expect for a point and shoot in this price range. It's not going to replace a camcorder or system camera with its 1080p/30p video, but multiple formats and framerates should keep amateurs happy.
So long as you keep your aperture wide and your ISO at auto, you'll be able to shoot 50 IRE video at light levels as dim as 5 lux. That's very respectable for a point and shoot. The added flexibility in low light is important for birthday parties and other situations without a bunch of ambient light.
Regular video motion seems to be fine, with the caveat that a maximum 30fps video is a little low for a camera. There's a little artifacting and some smoothness issues, though. You may notice some frequency interference in high-contrast patterns, but overall the video shot by the P340 is acceptable.
In bright light, the camera was able to resolve 525 LP/PH both horizontally and vertically, while also showing a bunch of moiré interference. Not bad for a point and shoot! We did notice that the camera struggled a bit more in low light, but that's to be expected. At 60 lux, the P340 was only able to resolve 450 LP/PH in motion.
Meet the testers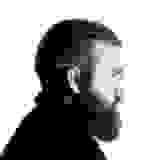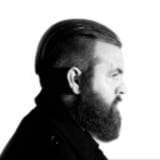 Jackson Ruckar
Photographer / Producer
@JacksonRuckar
As a photojournalist, Jackson has had stints working with bands, the military, and professional baseball teams before landing with Reviewed.com's camera team. Outside of Reviewed.com, he can be found looking for the next game to relieve his "Gamer ADD" or growing his beard.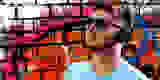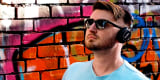 Chris Thomas
Staff Writer, Imaging
@cthomas8888
A seasoned writer and professional photographer, Chris reviews cameras, headphones, smartphones, laptops, and lenses. Educated in Political Science and Linguistics, Chris can often be found building a robot army, snowboarding, or getting ink.
Checking our work.
Our team is here for one purpose: to help you buy the best stuff and love what you own. Our writers, editors, and lab technicians obsess over the products we cover to make sure you're confident and satisfied. Have a different opinion about something we recommend? Email us and we'll compare notes.
Shoot us an email