Continuous shooting performance was extremely impressive as well. The P500's maximum speed burst–although limited to five shots–rivals the speed of even the fastest SLRs, and its high-speed camera mode, which reaches a whopping 240 frames per second, is loads of fun too. We also love Nikon's noise reduction algorithm, which is significantly better than other comparable models. The excellent noise reduction, coupled with superior dynamic range, produces attractive shots even in very low light.
Solid design and comfortable handling accompany the Coolpix P500.
Nikon's famous grip and a passable menu system make operation a breeze. With the rubberized right hand grip, even one-handed operation is very stable. An ergonomic protrusion is located below the shutter release, right where the middle finger will rest, to improve leverage for tilting movement, and a large rubber rest for the right thumb is located near the upper right corner of the rear panel. Overall, shooting is a comfortable and controlled experience, though the button layout is perhaps a bit complex.
The main menu system is simple and fast.
Nikon's menu system has changed very little over the years, and for good reason. While the P500 does not feature a dedicated "quick menu" or anything else designed to speed up the process, the main menu system is simple and fast enough as it is. What we really loved was the appearance of options like noise reduction and sharpness enhancement, which are not usually available in cameras in this class.
Regarding video, zoom, and pointless trips to Maine
Video performance is great, but the feature set is even better. It has up to 1080p resolution supported at 30 frames per second, a tilt-out LCD monitor, both optical zoom and autofocus capability, and super high-speed video shooting at up to 240 frames per second. The only trouble is that color reproduction takes a hit in video mode.
In Playback mode, fullscreen image review with shooting information–including histogram–is available, but in-camera editing options are very basic since this model is geared toward more serious shooters. However popular the filter effects trend may be, Nikon bucks the trend by including only five: soften, color extract, cross screen, fish-eye, and miniature effect.
The real star of this hardware package is the 36x optical zoom.
230,000 dot or not, this electronic viewfinder appears pixelated and low-res. The beautiful 3-inch, 921,000-dot LCD is far more accurate than the EVF and should be used exclusively for previewing images. Regardless, the real star of this hardware package is the 36x optical zoom. This massive zoom is long enough for just about any situation we can imagine; it is enough to capture insects from across the street, players from across a football field, or boats from across a lake.
On a final crucial note, be sure to hang on tight to the USB cable that comes with this camera. Let's say–and of course this is purely hypothetical–that you are an internet camera critic, and decide to take the Nikon P500 with you for some shooting in the woods of Maine. You threw the included EH-69P AC adapter into your bag for the weekend, thinking it was a wall socket adapter...because it looks exactly like one. Hours and hundreds of miles later, you discover the EH-69P is actually a USB adapter, and you of course failed to bring along Nikon's included USB cable UC-E6. Panicked, you scour two nearby Wal-Marts, a Radio Shack, and finally a Target. With the new cable in tow, you head back to the hotel, only to find that the seemingly-standard USB terminal is, in fact, quite proprietary, and you will be taking precisely zero pictures over the weekend. Zero.
Thus, should you lose, misplace, or forget the USB cable that arrives with your P500, you'll need to buy another one. From Nikon.
The Coolpix misses the mark on color, but it's spot-on with practically everything else.
Our color test was surprising... and not in the happy sense. Nikon is one of the top manufacturers in the business and typically aces our color test, so we were shocked to find the Coolpix P500 is not accurate at all. Blues, greens, and yellows are all much darker than they should be, and unfortunately those latter two are thought to be the colors us humans are most sensitive to. Scenes were also under-saturated at times. We really expected more from Nikon here.
For what it's worth, the P500 is one of the best performers that we've seen with regard to smoothing software.
This camera delivers excellent image quality in terms of sharpness and noise—even maximum ISO shots are printable. Moreover, we found the P500's noise reduction algorithm to be one of the most attractive and least intrusive we've seen. In a compact camera, noise is inevitable, so this sort of smoothing software is deemed necessary. The Coolpix excels in terms of fast action too, with its full resolution burst modes. The high speed burst only allows five exposures in a row, but it shoots in excess of 9.2 frames per second—impressive for a model of this class.
This quick-shooting ultrazoom wins our approval.
True, the Coolpix P500 performed horribly in our color accuracy test, but here's the thing: during our time with the camera, the images produced were nevertheless quite attractive. Not only that, but Nikon's Coolpix P500 produces nice exposures in all shooting scenarios, even low light and fast-action moments. Therefore, yes, it struggled with color accuracy, but this did not detract from overall image quality in the larger sense.
Furthermore, this Nikon's continuous shooting performance was extremely impressive. The admirable noise reduction algorithm and excellent dynamic range—the impressive maximum speed burst and superior video capability—all these add up to indicate that the Coolpix P500 is an all-around excellent camera.
In order to rate this Nikon Coolpix P500, we ran it through a series of scientific tests. It excelled in many areas and bombed in others. We evaluated everything from the color accuracy to the image sharpness, and much more in between.
The Coolpix fails with flying colors...
Well here's a result nobody saw coming. Nikon typically aces our color test, so we were shocked to find the Coolpix P500 is not accurate at all. Blues, greens, and yellows are all much darker than they should be, and unfortunately those latter two are thought to be the colors us humans are most sensitive to. Scenes were also under-saturated by about 5-10% depending on color mode.
The "Optimize image" menu setting basically serves as a "color mode." Six options plus a custom one are available. Oddly, the "Softer" setting appears to be the most accurate, while "More Vivid" was by far the least. "Normal" was fairly close to "Softer" though, so rather than risk contamination from blurring effects or enhancement, we shot the remainder of our tests on "Normal."
Noteworthy noise and low light handling
This camera's handling of noise is excellent. In fact, noise levels don't cross 1% until ISO 1600 and the noise reduction algorithm is one of the most effective and subtle we've seen.
In low light, the P500 is very strong, posting almost identical numbers in our 3000 lux and 60 lux tests. We do see a slight 0.05% variation at ISO 3200, however this difference is not detectable by the unaided eye. This model's minimum ISO value is 160, which is uncommon. Sensitivity extends up to ISO 3200 and no extended or reduced resolution settings are available.
Sharpness software and chromatic aberration
Like many cameras, the P500 cheats its way to an excellent resolution score. Artificial sharpness software is at work here, and can be seen pretty clearly in the hard black edges on the chart below. But again, at least Nikon is up front about it. A menu option to reduce or even deactivate sharpening is available in the "Optimize image" section, and we do recommend serious photographers shut it off, since this is a destructive feature.
The P500's chromatic aberration results were among the best in our comparison group. Yet even that, we felt, was not enough. The tests don't lie, but we did find chromatic aberration (or lack thereof) to be outstanding during real-world shooting. For such an ambitious 36x lens, this is extremely impressive.
Meet the tester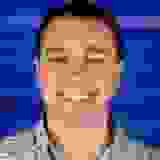 Christopher Snow
Managing Editor
@BlameSnow
Chris was born and raised less than ten miles from our editorial office, and even graduated from nearby Merrimack College. He came to Reviewed after covering the telecom industry, and has been moonlighting as a Boston area dining critic since 2008.
Checking our work.
We use standardized and scientific testing methods to scrutinize every product and provide you with objectively accurate results. If you've found different results in your own research, email us and we'll compare notes. If it looks substantial, we'll gladly re-test a product to try and reproduce these results. After all, peer reviews are a critical part of any scientific process.
Shoot us an email