The 10x-zooming Nikon Coolpix S6200, on review here, is one of the first double-digit-zooming cameras from a big-name brand to debut at under $200. Predictably, it handles and shoots like a a budget pocket-cam that just happens to have a massive zoom ratio. That's fine for some folks, so read on to see if its long reach can offset its design and image quality shortcomings.
The S6200 is available at an MSRP of $199 (expect street prices to be a bit lower, especially during the holiday season) in red, silver, black, blue, and pink shades.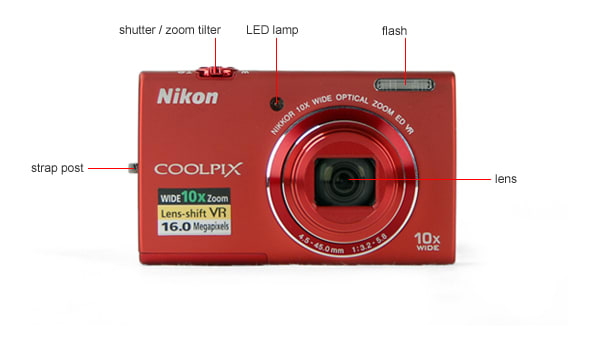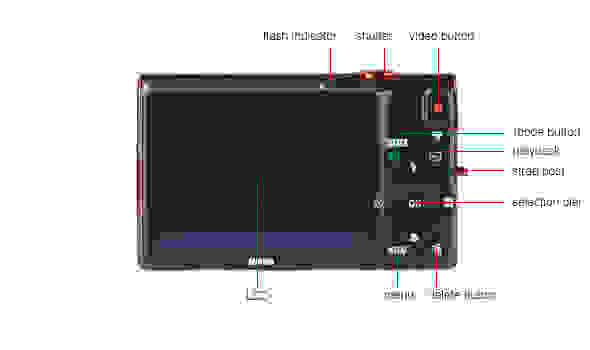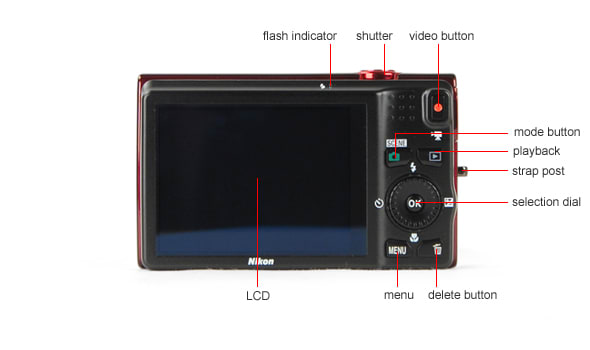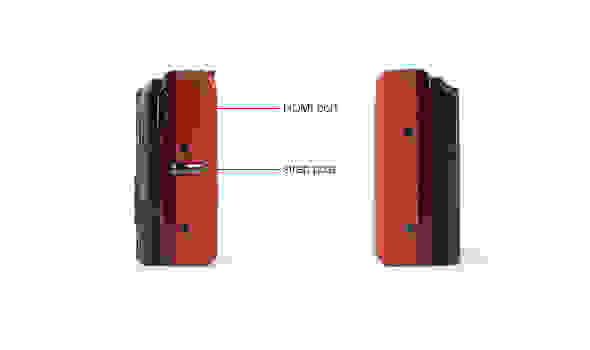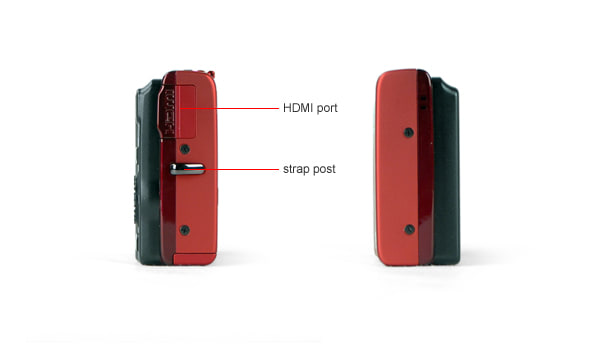 • Nikon Coolpix S6200 digital camera

• micro-USB cable

• AC adapter

• rechargeable lithium-ion battery, model EN-EL12

• composite A/V cable

• wrist strap

• software CD-ROM (ViewNX 2)

• reference manual CD-ROM

• quick start guide
The Nikon S6200 shows acceptable color accuracy and saturation. We measured a minimum color error of 3.1 and 107.7% saturation, both of which are a little bit weaker than what we like to see from point-and-shoots, but average overall. Most colors are somewhat exaggerated, but the overall profile is vibrant and eye-pleasing. More on how we test color.
Of our comparison group, the Canon ELPH 100 HS (which we consider to be the very best point-and-shoot for under $200) earns the best color accuracy score by a wide margin. The S6200 lands in the middle, a notch above the Samsung PL210 and Casio ZR100, both holding up the rear with similar scores.
The S6200 offers five color modes. Vivid turned out to be the most accurate mode by a slim margin—we barely measured any difference at all between it and the Standard setting. Black & White, Sepia, and Cyanotype (bluish-tint) settings round out the lineup.
Although it earned an average score, the S6200 is actually a solid noise performer—at least until its medium-high ISO settings. From ISO 80 through 800, noise levels consistently hover around 0.8% and never rise above 1%. Noise reduction starts to soften details very subtly at ISO 400, but for the most part, the shots hold a clear, natural look.
Bush-league performance up at the top of the scale really drags down the overall score, though. Noise levels more than double in the jump from ISO 800 to 1600, and skyrocket again in the jump to ISO 3200. Our Rosie the Riveter crops below are desaturated and incredibly grainy. It's best to ignore those two settings—and thankfully, the S6200 does offer an Auto ISO setting that caps the ISO range at 800. More on how we test noise.
Performance is pretty consistent in both bright light and low light. The S6200 showed slightly less noise in our 60 lux test (the dim one) than our 3000 lux test (the bright one), but not enough to affect real-world perception.
At both settings, noise levels actually waver up and down throughout most of the ISO range. They increase from ISO 80 to 100, drop down again at 200, increase at 400, and remain mostly the same at ISO 800—the easiest explanation is that noise reduction ramps up a notch every few stops.
Comparing noise performance is always tricky, since numbers often tell a different story than the crops themselves. Take a look at the Casio ZR100 for example, which earned the best noise score of our comparison group by far. Those shots are mostly noise-free, at least technically, but they're sloppy and undefined at the higher ISO settings. Its noise reduction algorithm scrubs away most of the fine details alongside the noise. So it's a balancing act.
With that in mind, the S6200 is a better performer than its third-place finish suggests. Up until ISO 800, the Rosie crops are clean and clear. Had Nikon left off the ISO 3200 setting, it would've earned a much better score.
The S6200's ISO range extends from 80 to 3200, all at full resolution. Like other Nikon point-and-shoots we've seen recently, both ISO 80 and 100 are available, which is a bit redundant, but that's fine. Otherwise, users can run up the scale in full stops.
NOTE: The images above are not used in our testing or scoring, but are included here to show real-world examples of the differences between cameras at the various ISO settings.
Overall, the S6200 shows slightly better than average resolution performance. Its score is quite good for the class, but the results are skewed upward thanks to clever image processing techniques that scored well in our tests but don't actually improve the real-world image quality. More on how we test resolution.
Distortion ()
Distortion results are quite good for a long-zooming lens in a small, low-cost body. The top distortion score we ever award is 15.0, and the S6200 managed to return a very respectable 13.43. It's most obvious at the wide-angle setting, where we observed a roughly 1% pincushion effect. It's odd to see pin-cushioning at the wide-angle, which usually suffers from the opposite barrel distortion effect. The warping drops to 0.5% at the middle focal length and 0.3% at the telephoto range, neither of which will be obvious to the naked eye.
Sharpness ()
The S6200 earned a sky-high sharpness score in our tests, but we can't call it a sharpshooter. Looking at the full-size crops, it's pretty obvious that the lens is pretty soft. The processor applies a heavy-handed dose of artificial pixel sharpening to high-contrast areas—check out the thick black border along the edges in our crops below, a telltale sign of sharpening. Sharpness tests measure that fake border instead of the actual (often fuzzy) edge.
So if we look at the official scores with a fair amount of skepticism, the S6200 really shows average sharpness. It was never particularly soft or sharp at any focal length or any part of the frame, though details are sharper in the middle of the focal range rather than the extremes (the telephoto setting is the fuzziest), and at the center rather than the edges. Again, while its score is higher than any of the cameras in this comparison group, the real-world performance is pretty much in line with the rest of the bunch.
Chromatic Aberration ()
Aberration is a sore spot for the S6200. Purple and green fringing are plainly obvious along the edges of the frame at the wide angle and telephoto settings, and still visible in the middle of the focal range as well. In real world terms, this phenomenon will appear mostly around objects imposed on a grey sky, like tree branches of edges of a building. It lags behind the rest of its comparison group in this category.
The S6200 shoots at a whopping 16 megapixels by default, and can scale down as low as VGA resolution in a 4:3 aspect ratio. It also offers one 12-megapixel widescreen setting. There's only one quality setting, and no surprise for a compact, it captures only JPEGs, no RAW.
The S6200 earned a decent score in our stabilization test. With optical stabilization activated, it showed a 56% improvement compared to no stabilization. This test does not measure how effective the stabilization system is compared to the systems on other cameras. More on how we test image stabilization.
A high-def movie mode is pretty much a must-have feature on any digital camera today, even if the implementation is really just an afterthought. The S6200's movie mode definitely feels like it's a tossed-in extra feature rather than a fully developed tool for shooting video. Aside from changing the resolution (720p maximum), the only controls are white balance—before recording, of course—and optical zoom during recording. Autofocus locks at the beginning of a clip and won't readjust during filming, and everything else is completely automated.
Few compact cameras score well in this area, but the S6200 has particularly poor video color. Every shade is pale, washed out, and inaccurate. It's by far the worst of the comparison group. More on how we test video color.
As a 720p shooter in an increasingly 1080p world, the S6200 has no hope of scoring very well in our video sharpness test. It matches the Samsung PL210's score—also a 720p shooter—but comes up well behind the Casio ZR100 and Canon ELPH 100 HS, both 1080p-capable cameras. More on how we test video sharpness.
Playback mode is fine, with no surprises or innovations. The selection dial is a boon to the interface, making it quick and easy to cycle through large sets of photos.
Otherwise, it's a run of the mill experience with a few bumps here and there. A dedicated playback button on the rear panel accesses playback mode. Zooming in with the tilter can check fine details in shots, and zooming out reveals a multi-shot view. Typical "extras" like calendar view, filtered playback, slideshow, and albums are all here and implemented pretty well. The on-screen information is skimpy, with hardly any shooting data available. A tap of the green camera button or shutter exits playback mode.
The S6200 offers a very modest in-camera editing suite. Where most point-and-shoots can crop, re-size, and zap the red eye out of photos, the S6200 can only add effects and make quick, automated contrast and brightness adjustments. It's fun, but limited in scope, so we didn't award too many points.
The DPOF and PictBridge direct-print standards are supported.
Since the S6200 has no viewfinder, all of the framing and navigation are done with the 2.7-inch, 230,000-pixel LCD on the rear panel. That's just about as small and low-res as a point-and-shoot display gets these days, and it shows obvious lag with moving objects. It's an obvious cost-cutting measure, but it gets the job done well enough, except in direct sunlight.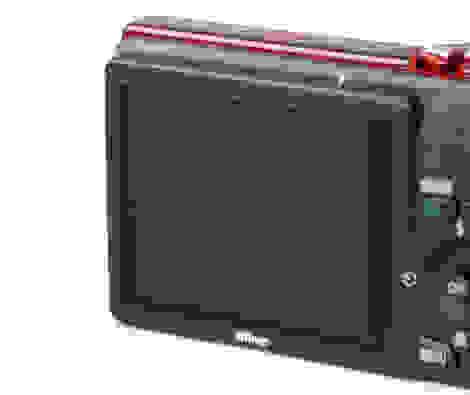 A thin flash sits in the top-left corner of the front panel, built into the body. It's a small unit, but Nikon claims that it's effective out to a respectable 15 feet. Placement is a bigger problem, as it's in the perfect spot for wandering fingers to get in its way.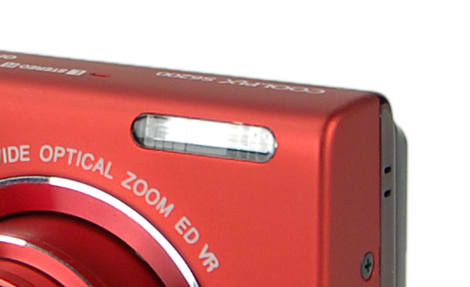 The lens is the S6200's marquee feature, a 4.5-45mm (25-250mm equivalent), f/3.2-5.8 Nikkor unit with built-in stabilization. When powered off, it's perfectly flush with the front panel and protected by an automatic enclosure. At the full telephoto setting, it extends about two inches out from the body.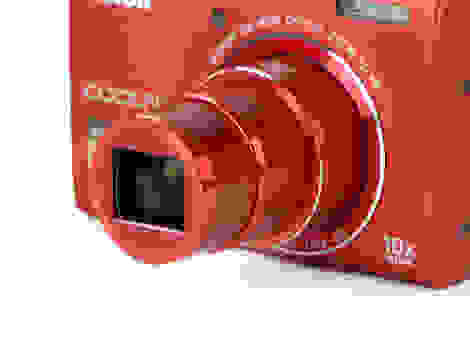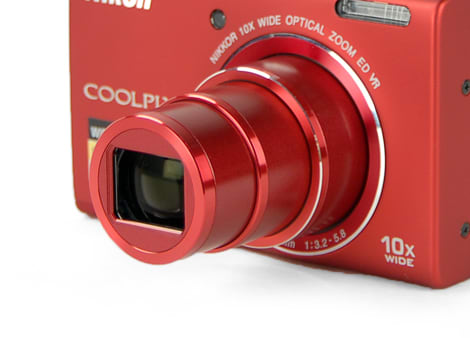 The 10x zoom ratio is very impressive for a camera of this size and price. Digital zoom is available for anybody who cares, though there's no advanced or "intelligent" zoom extension.
The S6200 ships with a rechargeable, removable lithium-ion battery, model number EN-EL12. It does not ship with a separate wall charger, so juicing is done in-camera only. The battery is CIPA rated for 250 shots per charge. We took more than 250 shots over the course of our testing and there was still some power available, though we don't spend as much time reviewing pictures on the LCD as most photographers. In any case, 250 shots per charge is above average for a point-and-shoot like this.
Like pretty much every other camera out there at the moment, the S6200 records to SD/SDHC/SDXC media cards. It has enough internal memory for about 13 shots, but obviously a memory card is the better way to save images.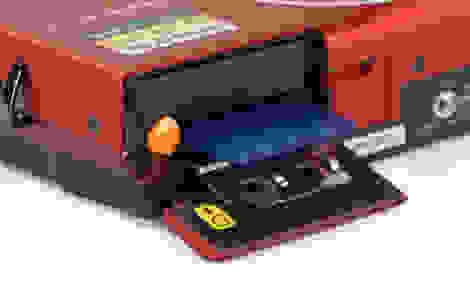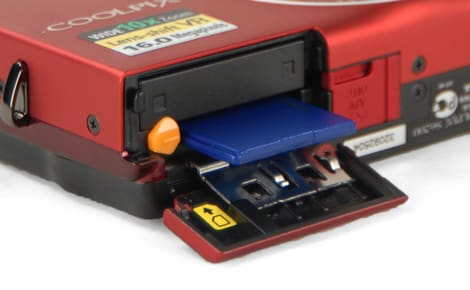 There are two ports on the S6200: a mini-HDMI output located on the right side of the body, and a micro-USB jack on the bottom. This is a common setup these days, a result of the proliferation of high-def video.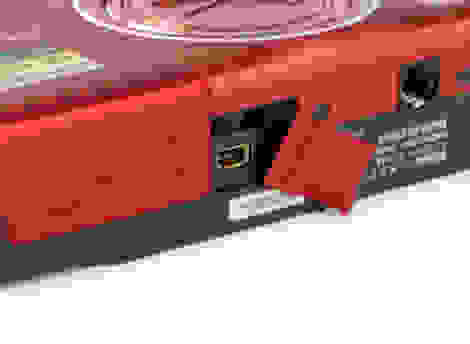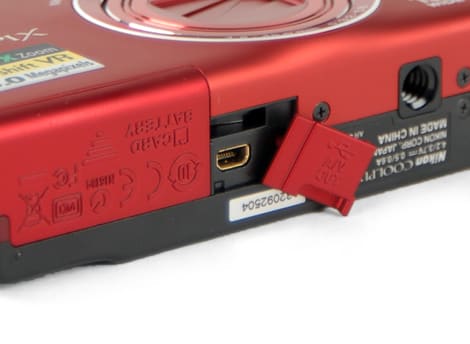 The S6200 offers a standard set of automatic and scene preset shooting modes—sort of. Auto mode can work as a hands-off novice shooting mode, but it really doubles as a program shift mode with selectable white balance, ISO, exposure compensation, and resolution settings, among others. Since auto mode is really just a program mode, there's no way to quickly switch to a camera-controlled metering system, leaving the shooter stuck with settings that may not be appropriate for the scene. It doesn't seem like a wise setup.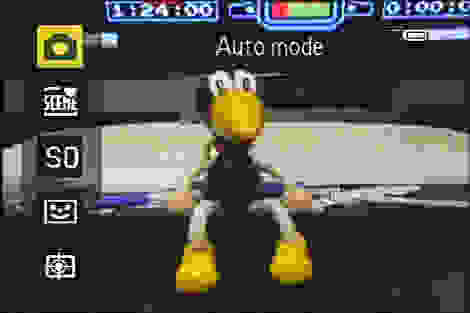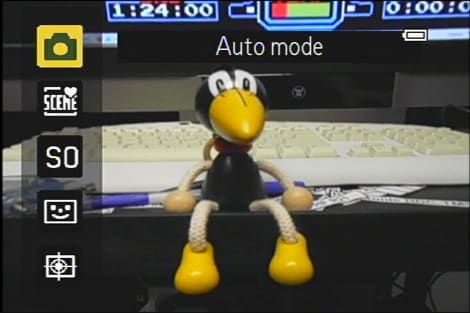 Scene Modes
By our count, there are 19 available preset scene modes. Typical settings like Portrait, Landscape, Sports, and Pets are here, as well as more specialized settings like Night Portrait, Smart Portrait, Food, Museum, Fireworks Show, and Black and White Copy.
A handful of picture effects are available, though it isn't as exciting a collection as we usually see on Canon or Sony cameras. Soft adds a soap-opera blur to the entire frame. Nostalgic Sepia is blurred and tinted brown. High-contrast Monochrome looks like a regular B&W mode with some added sharpness. High Key and Low Key look like they over- and under-expose shots, respectively. Selective Color Mode lets the user choose one color to stand out in a gray-scale picture, but it has to be selected from a list, not from the real life like Canon's color accent mode allows.
Since it's geared for automatic operation, it's no surprise that the S6200 has no real manual controls: no extra dials, knobs, or assignable function buttons.
The S6200 has a continuous drive mode as well as self-timer settings for 2 seconds and 10 seconds. There's no true "burst" mode.
Shot to Shot ()
It's built around a CCD-type sensor, which are sluggish compared to the CMOS-type sensors that more and more compact cameras (like the Canon ELPH 100 HS) are using these days. Even so, the S6200 can churn out a consistent 1.2 frames per second indefinitely, which is pretty respectable for a budget point-and-shoot.
Nikon claims that the S6200 is one of the smallest 10x-zooming cameras out there, and they may be right (it's tough to say, since that title seems to shift a few times a year, based on different criteria). It's also one of the least-comfortable 10x-zoomers out there, too. Since it's so small, it's tough to get a good handle on the body with one hand. There are no significant grips or textured areas. The buttons are cramped and feel cheap—clacky, rather than clicky.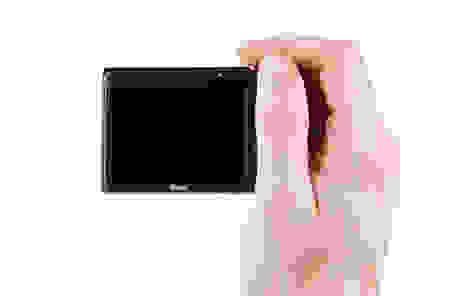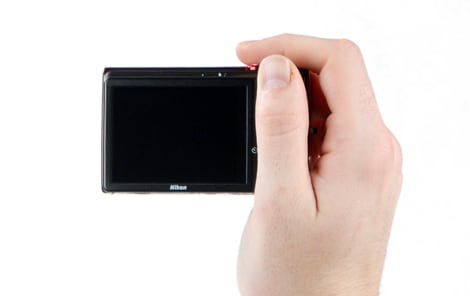 That's annoying enough, but the S6200's interface can lag as well. In particular, the zoom tilter often takes a few seconds to respond to inputs, and the menu system doesn't always respond to commands, whether they're from the buttons or the selection dial. The power button is particularly slow to respond—a huge problem when you're trying to grab the camera out of a pocket and snap a quick photo. The entire experience is close enough to a regular point-and-shoot that it doesn't feel foreign or under-developed; it's just a bad implementation of a decent interface.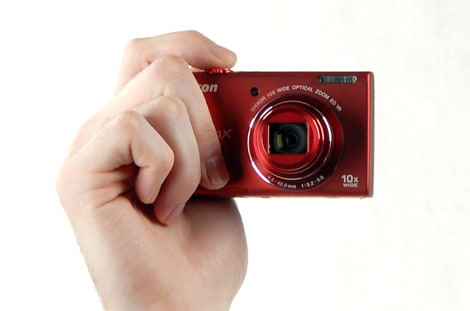 The only dial to be found is the selection dial—the one bright spot in an otherwise tacky, uninspired interface. Even at that, since it's an automated camera, its only good use is to cycle through photos in playback mode.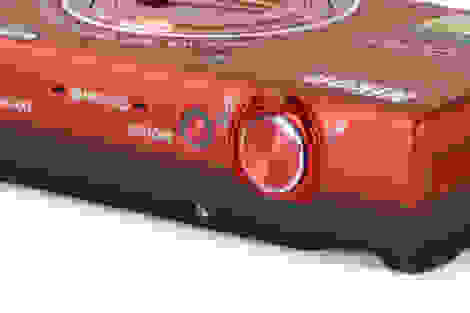 The button layout is familiarly simple, with dedicated keys for a few important functions, and that's about it. As mentioned in the handling section above, the buttons feel cheap and aren't very responsive. It's a big hindrance to what could've been a perfectly average and unremarkable user experience.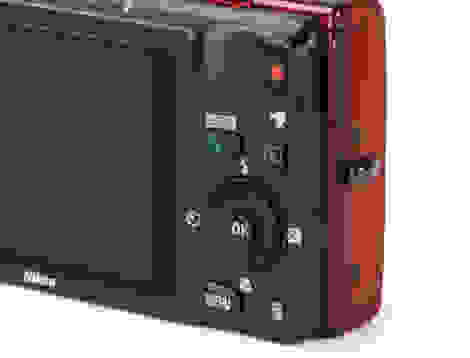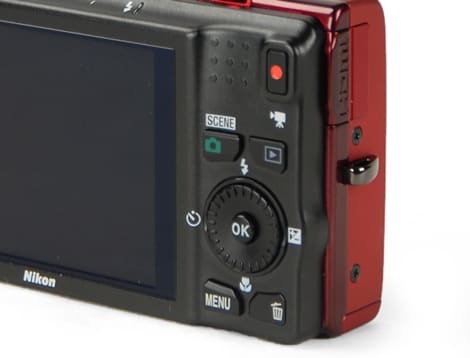 The menu system is the same workmanlike interface found in most Nikon compacts. It isn't pretty, but the tiered menu system is laid out logically and is easy to navigate. A quick menu with commonly adjusted settings (white balance, ISO, and resolution) would've been great, but there isn't one here. The mode menu is a bit clunky as well, navigated partially by the selection wheel and partially by the directional buttons on that dial, not quite in the way we expected it to be.
Like just about every compact, the S6200 does not ship with a full printed manual. It is available in PDF format on an included CD-ROM, as well as for download on Nikon's website. There is a thicker than average paper quick start guide, though it's really just the same skinny start-up manual combined with three other languages and bound into one booklet.
The Canon ELPH 100 HS and the Nikon S6200 represent two different approaches to the $200 point-and-shoot (the ELPH 100 also had an MSRP of $199 at launch, and while it has since dipped to $179, it's still a valid comparison point).
Both are relatively stripped-down, straightforward compacts at their core—and they have to be, to keep production costs down. But each has one standout component: The S6200 has a lens with a massive 10x zoom ratio, a big number that's sure to grab some attention on an in-store spec sheet, while the ELPH 100 HS has a more subtle trick up its sleeve in a nimble, versatile CMOS sensor.
It's the sensor that turns out to be a bigger difference, and ultimately makes the ELPH 100 HS a better choice overall. Image quality is significantly cleaner and clearer, especially in dim lighting. Performance is faster and more accurate. Its interface is more responsive too. The S6200 will be able to capture some faraway shots that the ELPH 100 HS never will, but the ELPH is a better camera for just about every other situation.
The Nikon S6200 and Samsung PL210 are similar cameras in terms of design, specs, and even test results. They share the same vital specs, for the most part: 10x zoom lenses, 720p HD video, automatic operation, and so on. The S6200 has marginally better image quality, but the two aren't far off.
Dollar for dollar, they're about an equal value. The Samsung is generally cheaper than the Nikon (probably because of the brand name), but the few extra dollars spent on the Nikon should prove to be worthwhile. It's a toss up between the two models, so we'd recommend choosing whichever you personally feel more comfortable with.
Generally, we consider any compact camera with a double-digit zoom ratio to be a "travel zoom" or "compact zoom" camera. These versatile cameras work well in just about any setting, which makes them great vacation or travel cameras. Yet it doesn't feel quite right to call the Nikon S6200 a travel zoom, since it lacks the added control and extra features that make the class more desirable.
Even so, it's worth comparing the S6200 to a real travel zoom, at least for the purpose of seeing what some extra money buys. The best travel zoom we've tested this year is the Casio ZR100. Both of their image quality scores are roughly equal according to our tests, and their zoom ratios are similar (10x on the S6200 and 12.5x on the ZR100).
But from there, it's clear than the ZR100 is a more capable camera. They're equally easy to use, but the ZR100 offers more manual control for the users who want it. It also comes with a handful of fun and useful extras, including a 360-degree sweep-panorama feature.
The ZR100 usually sells for about $300—a full $100 more than the S6200's MSRP—but it can be found new for as little as $240. At any price, the ZR100 is a better value, so we'd always pick it over the S6200.
Budget point-and-shoots can follow a few different paths to shine brighter than the rest of the crowded market. One way is with "fun" extras like picture effects and face recognition. Another is to strip down the feature set and focus on picture quality and performance, though that's harder to market. One of the most effective is to slap a big zoom lens onto an otherwise indistinct camera, and that's the path that Nikon chose with the S6200.
The appeal of the S6200's 10x zoom ratio is, obviously to make faraway objects look like they're close, which seems invaluable to anyone who's ever struggled to grab close-ups of youth soccer players or actors and musicians from the bleachers or seats. There's a great case to be made for that extra reach, and nobody ever wishes they had less zoom in a compact camera.
But a long zoom doesn't solve everything. The S6200 runs into the same problems that most budget point-and-shoots do. It isn't fast enough to reliably shoot action, or sensitive enough to snap good-looking photos from the back of a dimly lit room. The interface is clunky and the build quality is a bit too plasticky. Nikon pursued that long-zoom path, and to keep the cost at a reasonable level, they had to skimp on performance, extra features, and design.
Despite those limitations, the S6200 is the best point-and-shoot we've seen with such a far-reaching lens. It should find its place as a decent, affordable vacation camera for folks who would rather spend cash on souvenirs and a nice hotel room than a photography hobby. It might not be the kind of camera we'd recommend to most people, but for those who have their hearts set on a big zoom for small dollars, the S6200 is a decent choice.
Meet the tester
Liam F McCabe
Managing Editor, News & Features
@liamfmccabe
Liam manages features and news coverage for Reviewed.com. Formerly the editor of the DigitalAdvisor network, he's covered cameras, TVs, personal electronics, and (recently) appliances. He's a native Bostonian and has played in metal bands you've never heard of.
Checking our work.
Our team is here for one purpose: to help you buy the best stuff and love what you own. Our writers, editors, and lab technicians obsess over the products we cover to make sure you're confident and satisfied. Have a different opinion about something we recommend? Email us and we'll compare notes.
Shoot us an email