---
The 12-megapixel S630 has a whopping 7x optical zoom level and multiple image stabilization features to help you capture the best image even in less-than-ideal conditions. It has a sleek metal body that feels very solid in the hand and the 2.7' LCD display is very crisp and vivid - without an optical viewfinder, such a large and bright LCD is quite welcome. The S630 also has a unique curved shape on the right side to help you hold on to it firmly, and we found that this ergonomic adjustment really did make it easier to grip it.
Front
---
The flash is to the left of the lens and the auto-focus assist light is to its right.
Back
---
The primary feature on the back of the S630 is the 2.7-inch display. Next to the display are 4 buttons surrounding the circular controller. Above the buttons and controller is an indentation for your thumb textured with raised metal dots.
Sides
---
The right side has a chrome-look plastic section and its top section is actually a tethered cover hiding the mini USB and AV-out ports. The bottom part of this section has the lanyard loop hole.
There is nothing on the left side of the S630.
Top
---
The on/off button, shutter button, and the rotating zoom controller are on the top of the S630. It's from this angle that its curved shape is most evident.
Bottom
---
On the bottom of the S630 is the tripod mount and the cover for the compartment that contains the battery and SD card slot.
Viewfinder
---
Like many compact digital cameras, the S630 does not have an optical viewfinder.
LCD
---
The S630's LCD display is bright and crisp, measuring 2.7 inches diagonally with a total of 230,000 dots to show you the image you're framing in all its glory. It has an anti-reflective coating to help prevent glare in bright settings, and you can choose between 5 brightness levels in the main settings menu.
Flash
---
The S630's flash is to the left of the lens. If the Nikon logo to its left were to be relocated elsewhere, and the flash re-positioned in its place, it would be even further from the lens to minimize the potential for red eye.
Lens
---
The S630 has a 7x Zoom NIKKOR glass lens that spans from 6.6 to 46.2mm, equivalent to 37-260mm in 35mm photography. This is quite a lot of zoom power for a compact camera that weighs in at at a scant 4.9 ounces (without the battery and an SD card). In macro mode, it can focus as close as 0.8 inch away. In normal mode, it can focus as close as 2 feet away and out to infinity.
Jacks, Ports & Plugs
---
The S630 has a single port that serves as a USB connection to your computer and also as an AV out port. Thankfully, it comes with both cables in the box, which is quite nice to see.
Battery
---
The S630's battery compartment closes securely. When you finally manage to open it, you'll find the rechargeable battery held in by a small orange plastic tab, which is a nice touch to prevent it from falling out as soon as you open the compartment. Below the battery compartment is the SD card slot.
The S630 comes with a Lithium Ion battery, model number EN-EL12. The spec sheet claims it's capable of taking 220 shots on a full charge.
Memory
---
The S630 comes with 44MB of built-in memory. While this isn't a lot at all, it should still be sufficient to capture a few shots if you're caught without an SD card on hand, which is greatly appreciated, particularly since the S630 doesn't come with an expansion card in the box. The S630's expansion card slot is in the Secure Digital format and it can also take high-capacity (SDHC) cards.
Design & Appearance
---
The S630 is a nice-looking camera with a brushed metal body and lots of color options to please a wide range of consumers. We spent time with one in Royal Purple because, well, how could we not? The major claim to fame of the S630 is its shape - the whole body is curved and is slightly thicker on the right side. This may sound odd, but it actually works quite well and doesn't make the S630 look as odd as you'd expect. The designers at Nikon managed to work this shape and still come out with a camera that's definitely not an eyesore.
Size & Handling
---
The S630 is 3.8 inches long, 2.3 inches tall, and 1.0 inch thick. Without the battery and an SD card, it weighs 4.9 ounces. With its aforementioned curved shape, it is incredibly easy to grip with your right hand. The spot intended for your right thumb is bare of controls, ensuring you won't accidentally change any settings in the midst of your picture-taking adventures.
Menu
---
Unlike some other point-and-shoots we've seen, pressing the S630's menu button does exactly what you expect it to - it gives you access to shooting and global settings consistently no matter what shooting mode you're in. While this consistency is a good thing, it's not entirely ideal for experimenting since it does not bring you back to the last setting you viewed, taking you to the top of the main menu each and every time. However, this shouldn't be too much of a bother unless you really like to experiment with different settings in between every shot.
The mode/scene button above the 11 o'clock position of circular controller provides instant access to change between still image and video capture mode, as well as the different still image preset Scene modes available.
Ease of Use
---
We found the S630's menu to be easy to use, with few areas prompting a desire to delve into the user's manual to find more information. Frankly, we expect this level of ease of use in a point-and-shoot – the last thing you should need to do while taking pictures at a toddler's birthday party or surreptitiously recording a friend's karaoke with the intent of making them famous on YouTube is to hunt down the manual to figure out what an obscure setting icon means.
Auto Mode
---
The S630 has a bog-standard Auto mode that does its darnedest to determine what the should be to capture the best pictures under the current conditions. It thankfully still allows you to choose among the different white balance and presets.
Movie Mode
---
The S630 is capable of recording video and putting it in movie mode is as easy as pressing the Mode/Scene button and scrolling to the movie camera icon and selecting it. There are 2 resolution and corresponding frame rate settings available - 640 x 480 at 30 frame per second and 320 x 240 at 15 frames per second. The resulting file format is not yet available.
Drive/Burst Mode
---
The S630 features a Sports Continuous Scene Mode that is capable of capturing up to 11 frames per second, or up to 20 frames per second when you select an image size of 3 megapixels or less. These are impressive numbers that indicate, at least on paper, that the S630 will be a boon for every parent looking to capture the action at their children's sporting events.
Playback Mode
---
The S630 can show captured images in thumbnail or full-screen view in playback mode. In full-screen view, you can zoom in and out using the rotating zoom control that surrounds the shutter button.
Custom Image Presets
---
The S630 has a number of preset scene modes to automatically adjust settings for a number of different situations where taking pictures is a common activity. These scene modes are: Party, Portrait, Landscape, Fireworks Show, Sunset, Food, Night, Landscape, Close Up, Museum, Voice Recording, Dusk/Dawn, Panorama Assist, Beach/Snow, Back Light, Copy, and Night Portrait. Additionally, there's a Scene Auto Selector that attempts to select a preset scene mode automatically without requiring any input from you – this is a function we are seeing more and more often on point-and-shoots.
Manual Controls
---
The S630 has, surprisingly, no manual controls whatsoever to adjust exposure or anything else.
Focus
---
The S630 has a standard auto-focus mode, plus Enhanced Face-Priority AF that focuses on faces faster to ensure you clearly capture the people in your shot. It can detect up to 12 faces at once and the exposure level is automatically adjusted to ensure face brightness is optimal.
ISO
---
The S630 has a wide range of ISO settings, starting at 64 and going up to 6400 with 6 levels in between. That stunning-sounding 6400 is not available at full resolution, however, and it can only be applied at resolutions of 3 megapixels or less, decreasing its impact somewhat. If the S630 was capable of applying that 6400 ISO at the full 12-megapixel resolution, it would indeed be worthy of much flowery language lauding its capabilities.
White Balance
---
The S630 has white balance presets to more accurately capture your images based on your lighting conditions. There is a Preset Manual setting plus Daylight, Incandescent, Fluorescent, Cloudy, and Flash presets.
Metering
---
The S630 has 2 metering modes - matrix and center-weighted.
Shutter Speed
---
The S630's shutter speed specs are not yet available.
Aperture
---
The S630 has no manual exposure controls. The aperture is automatically set, anywhere from f3.5 at the widest angle setting to f5.3 at the maximum zoom level.
Image Stabilization
---
The S630 has an optical image stabilization system that automatically moves the image sensor itself to stabilize the image when the camera is moved during capture, according to the spec sheet. We can't say this is better or worse than a lens-based image stabilization method without testing, but we have high hopes that the S630 performs well in this area.
Picture Quality & Size Options
---
The S630 offers a number of picture quality and size options to best suit the purpose you have in mind for your pictures, be it framing to hang in a place of honor in your home or sending it in a quick email to a friend. On the S630, you can go anywhere from the full 12-megapixel image with a resolution of 4000 x 3000 pixels down to a 1-megapixel image with a resolution of 1280 x 960, as well as choose from a few different aspect ratios.
Picture Effects
---
The S630 offers features to both prevent red-eye and fix it in images already captured. Fixing red-eye in a captured picture is as easy as using the edit menu in Playback mode and selecting the Quick Retouch option. During image capture, you can also apply common effects such as sepia and black and white to change the look of your photos.
Meet the tester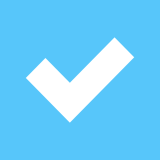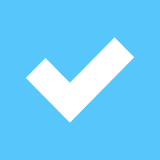 Marianne Schultz
Editor
Marianne Schultz is a valued contributor to the Reviewed.com family of sites.
Checking our work.
We use standardized and scientific testing methods to scrutinize every product and provide you with objectively accurate results. If you've found different results in your own research, email us and we'll compare notes. If it looks substantial, we'll gladly re-test a product to try and reproduce these results. After all, peer reviews are a critical part of any scientific process.
Shoot us an email