But while the enthusiast models like the OM-D E-M1 have remade Olympus's image, the more consumer-friendly PEN models are the real sellers, offering an attractive blend of features, image quality, and affordability. The E-PM2 hit a new low price earlier this year, selling for around $300 for several months. The worst thing we can say about the PEN series is that the flagship, the E-P5, was too expensive for what it was.
That's why the Olympus PEN E-PL7 (MSRP $599.99, $699.99 as tested) could be a tempting option for mirrorless shoppers. While it pares back a few of the E-P5's more advanced features, it retains the vast majority of what you'd expect from a flagship camera—for way less money.
We can't help but wonder if an E-PM3 will soon come along soon and steal the E-PL7's thunder, but for now the E-PL7 is powerful, stylish, and a great way to get your feet wet in Olympus's system without breaking the bank.
Design & Handling
The more things change, the more they stay the same.
Of all Olympus's mirrorless cameras, the PENs adhere most closely to the company's retro roots. Like the E-P5, the E-PL7 ditches the Olympus wordmark for a classic 60s script that reads "OLYMPUS PEN"—an obvious hat-tip to the camera's film-era namesake. It's a nice touch that also helps make the camera more outwardly recognizable. This digital PEN gains extra retro points for adopting an eye-catching faux-leather texture on its front and new front grip. Subtle chrome trim around the lens mount adds just enough flair to keep the camera from blending into the background.
Even though you can't detach the grip from the body—as you could on previous PEN Lite models—the E-PL7 is a pleasure to hold. The resculpted grip offers a well-placed ledge where my middle finger could securely nestle between the lens and the grip itself. I found this camera easier to hold than even the OM-D E-M10, which is a bit flat in comparison. Really, the only gripe we have about the E-PL7's handling is its rear d-pad: The right arrow (a shortcut for flash settings) is too easy to accidentally press when shooting one-handed.
So it's more stylish and somehow also more comfortable to hold. But what about the controls? Well, Olympus has clearly taken user feedback into consideration when designing its new PEN. Instead of a rear-facing vertical control dial, this pared-down PEN uses a single control dial that encircles the shutter button. It's a better solution, and it feels much more natural—not surprising, since this is where just about every other manufacturer puts their main control dial.
Otherwise, there are few new ideas in the E-PL7's physical design. Just about the only other talking point is the new flip-down LCD, which lets you swing the screen down under the camera for the all-important selfie. The new angle keeps your arm out of the shot, while the LCD itself also has a selfie-specific touch shutter button that automatically triggers a timer when the screen is in position.
And though we surely sound like a broken record at this point, the usual Olympus menu is still as convoluted and confusing as ever. It's tricky to master, intimidating for newbies, but rewarding when you get the hang of it. Just don't forget to turn on the Super Control Panel to get one-click access to the E-PL7's meat-and-potatoes settings.
Features
Everything but the kitchen sink
One thing we love about Olympus is that it isn't shy about sharing all of its software features among its entire lineup of cameras, be they top-tier, or, like the E-PL7, firmly in the mid-range. For $600, the E-PL7 gets you most of the tools and performance that you might see from the $700 OM-D E-M10 and the $800 E-P5. You miss out on only a couple of minor features that won't greatly affect image quality.
The most notable omission here is 5-axis image stabilization. In our opinion, the extra two axes (usually linear) are generally unnecessary. The included 3-axis image stabilization will be enough to help even the most shaky-handed people keep from getting blurry shots.
Focus peaking makes manual focusing a snap, and a slew of fun art filters keep your photos looking fresh. New in this latest PEN Lite is WiFi for image transfer and remote control. Compatible with Android and iOS (WP fans are out of luck once again), it's a clear win for those who love to share shots via Instagram and VSCO.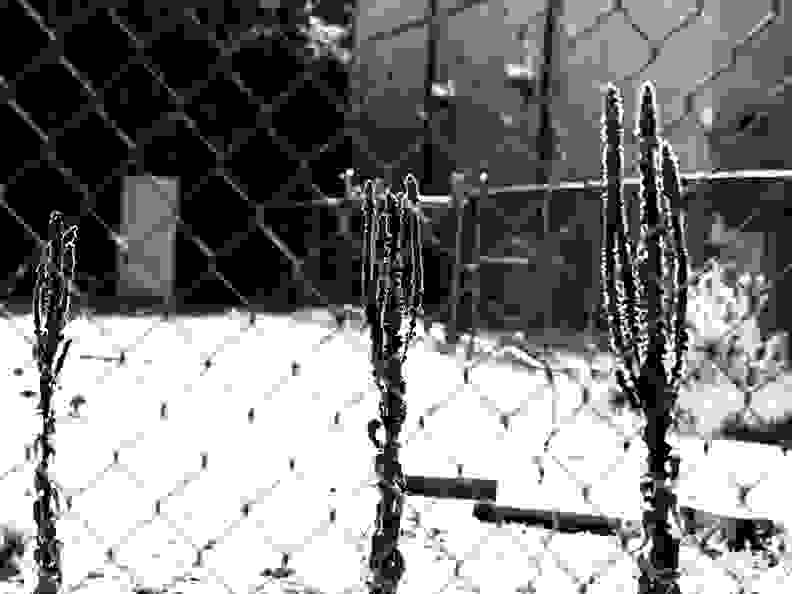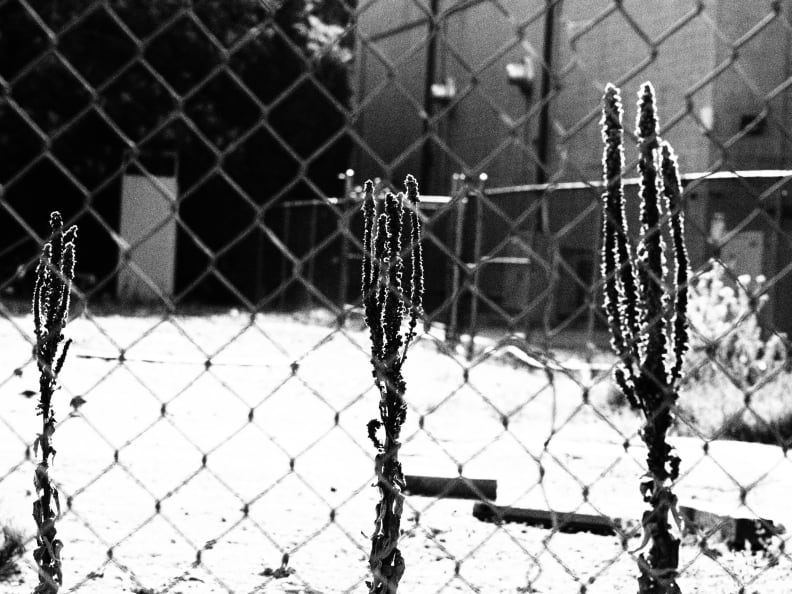 There are a couple of notable missing hardware features, though. One is an electronic viewfinder, which can be added on later. (Or you can just get the OM-D E-M10 for $100 more.) The other is weather sealing—a perk only the top two ponies in the Olympus stable enjoy.
Performance
More than $600 worth of image quality
If you're tired of your slow, chunky DSLR, Olympus has one heckuva sales pitch for you: Not only does the E-PL7 give you image quality virtually indistinguishable from current APS-C DSLRs, it can also focus lickety-split thanks to Olympus's Fast AF engine. Moreover, the E-PL7 is smaller and lighter than even the smallest DSLRs, such as Canon's Rebel SL1.
Of course, there's an endless list of cameras these days that provide stellar image quality at a sub-$700 price point. Samsung and Sony cameras all have larger image sensors, Nikon's 1 system cameras shoot at ridiculously fast speeds, and Fujifilm has a stable of affordable, fast prime lenses. But that said, the Micro Four Thirds system has a strong claim to owning the sweet spot for price, performance, lens selection, and image quality.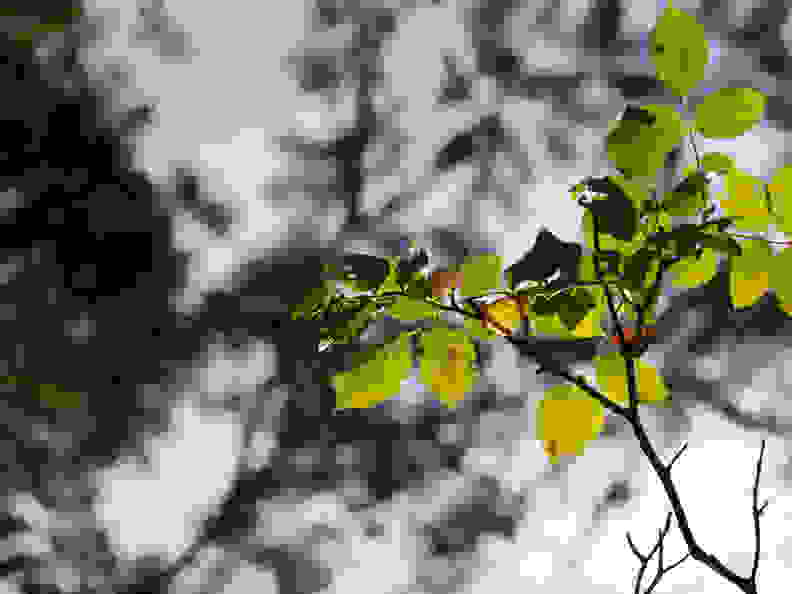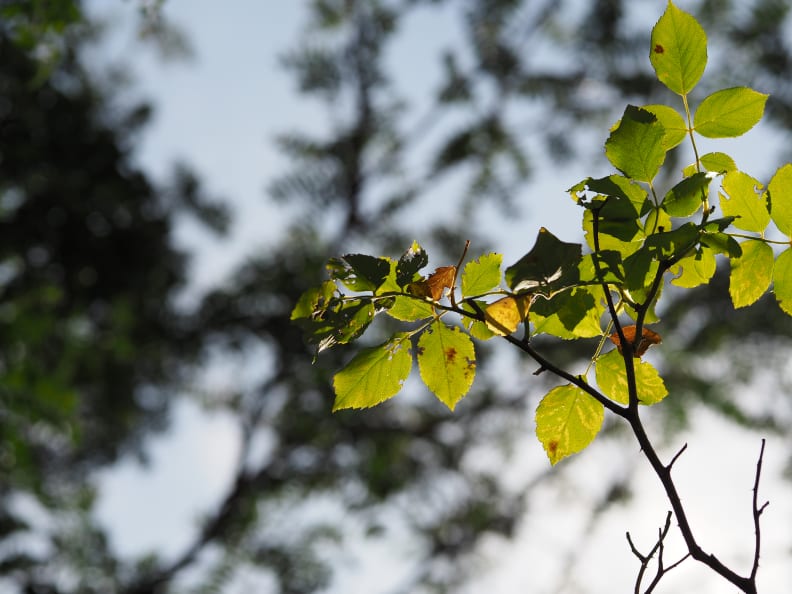 In our labs, the E-PL7 performed just about on-par with its near-twin, the OM-D E-M10. That's not surprising since it packs a very similar sensor and a processor that just a little quicker. These aren't hand-me-downs in the traditional sense, because these shared Olympus parts have so much life left in them. Image quality hasn't changed, but performance is up in a few other areas, including burst shooting. We were able to eke out 8.5 frames per second from the E-PL7, a half-frame faster than the E-M10.
Some spec-sheet obsessives might cringe at the seemingly inferior 3-axis image stabilization in the E-PL7, but worry not.
Some spec-sheet obsessives might cringe at the seemingly inferior 3-axis image stabilization in the E-PL7, but worry not. In our experience, the 3-axis image stabilization found in both the E-PL7 and OM-D E-M10 is just about as useful as the 5-axis stabilization in the E-M1, E-P5, and E-M5—in both the lab and the field. It's spookily effective in low light, and can provide a gently guiding hand even when you think you might not need it.
Video remains a pain point for Olympus mirrorless cameras. While good enough for the average home video enthusiast, the E-PL7 certainly isn't fit for professional video production. You're limited to a shooting resolution of 1080/30p, and you won't find a headphone jack anywhere. Sharpness and motion performance in our test footage were merely average for this sensor size.
For more detailed test results, visit the Science Page of this review.
Conclusion
Our enthusiasm is dampened only by the superb competition.
We're glad to see how far Olympus has come in the past couple years. From the OM-D E-M1 to this little wonder, the company knows how to make a camera like few others can. Whereas early Micro Four Thirds cameras struggled horrendously in low light, the new crop of Olympus and Panasonic bodies are speedy and accurate no matter where you are. Though the competition can generally outperform them at ISOs of 6400 and above, the M43 family more than makes up for its sensor-based weaknesses in other ways.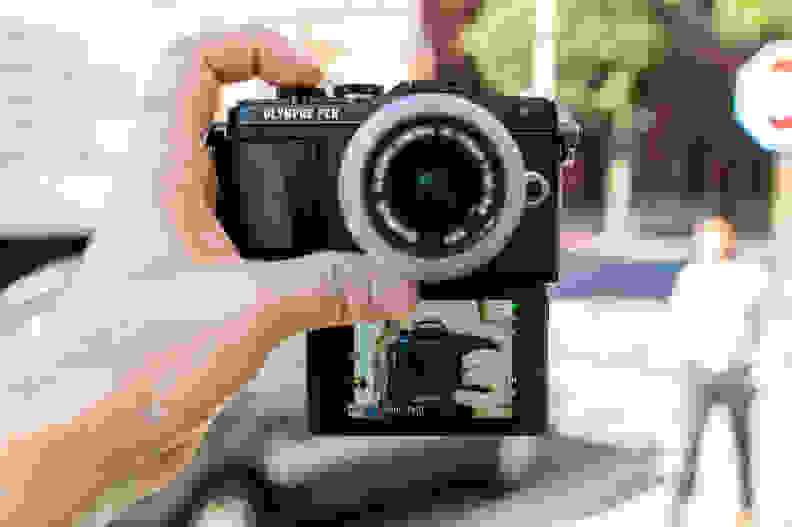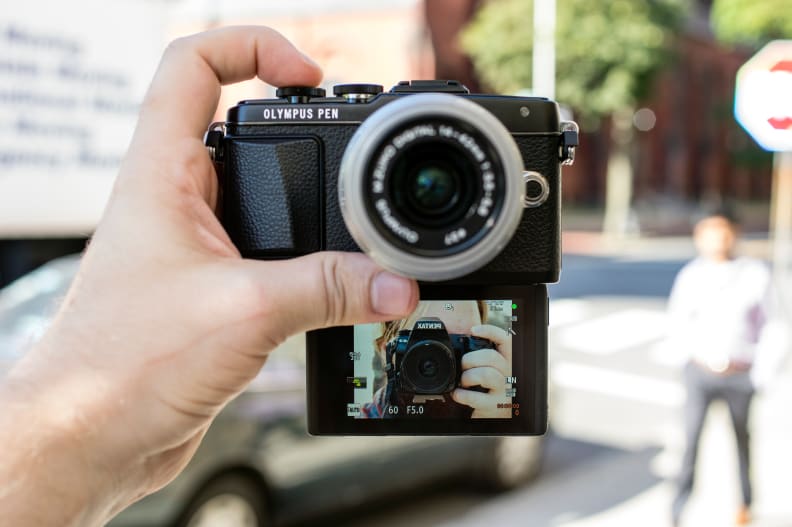 The E-PL7, in particular, is a handsome little camera at a very attractive price point. It has access to a huge and affordable lens system, it's fast, it takes great images in all but the most challenging conditions, it's stuffed with features, and it's small enough to never be a burden. Video isn't the best, and the lack of a viewfinder is a turn-off, but these are minor quibbles given everything else it has to offer.
That isn't to say that the E-PL7 is a slam-dunk, even at its low starting price point. Midrange mirrorless cameras have improved at an astonishing rate, and prices are in an ongoing race to the bottom. We haven't tested Sony's new A5100 yet, but it's a full APS-C mirrorless camera with on-sensor phase-detection autofocus, starting at just $700. If those terms mean anything to you, you probably understand why it's a big deal.
The E-PL7 is an excellent compromise that feels like anything but.
You can even pick up last year's Sony NEX-6, which has a viewfinder and E-PL7-beating image quality, for right around $400. Same with the Samsung NX300, which we wholeheartedly recommend over this camera if you're just after the best performance bang for your buck. But even though the Sony and Samsung lens systems are ever-growing, it's still slim pickings at the moment.
Micro Four Thirds is simply something special. The sheer variety of solid cameras and premium yet affordable lenses provides a well-rounded quality that other mirrorless systems just can't match. Though there are smaller M43 cameras (like the petite Panasonic Lumix GM1 and aging Olympus E-PM2) and better cameras (the aforementioned OM-D E-M10 and the Panasonic Lumix GX7), the E-PL7 is an excellent compromise that feels like anything but.
By the Numbers
We expected to see impressive photos and performance from the E-PL7. Since it's based on our Editors' Choice–winning OM-D E-M10, featuring a similar sensor and processor, it's no surprise that it did extremely well in our labs.
The E-PL7 is another victory for Olympus, offering mature technology that delivers the goods in most key areas. As usual, the only point where Olympus falls far short is in HD video. This camera simply isn't a good choice for hybrid photographers/cinematographers—they'd probably prefer something like the Panasonic Lumix GH3 or GH4.
Color & White Balance
Olympus has built its reputation on the quality of its JPEGs. While it continues to stubbornly stick to a proprietary RAW format, some of the best photos we've seen straight out of a camera have come from PENs and OM-Ds. The E-PL7 is a very strong camera that continues that great legacy.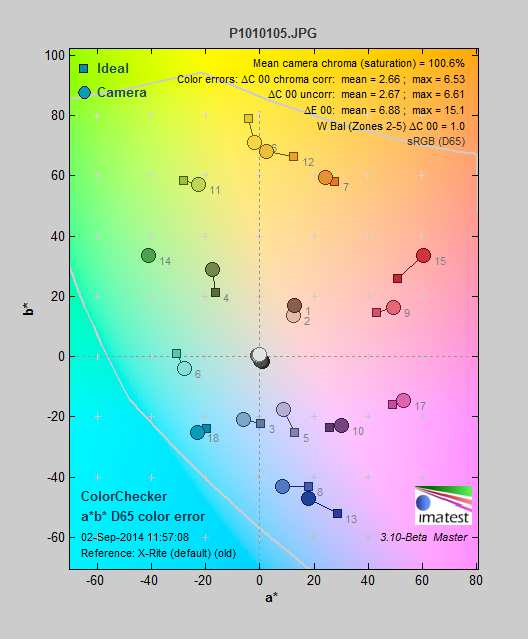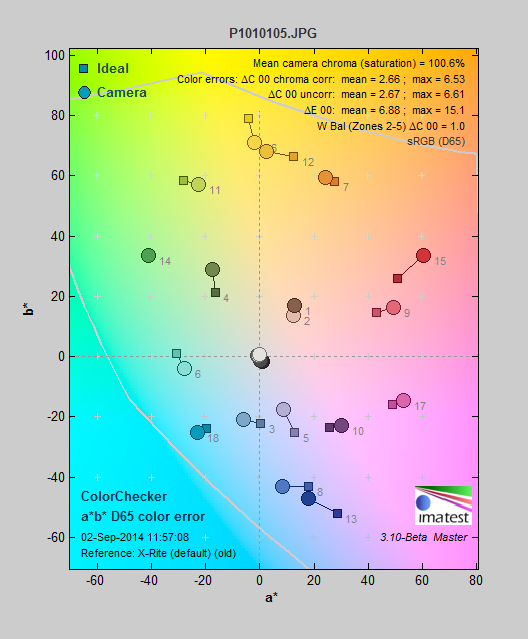 The most accurate JPEG color mode is Natural, which returned a ∆C00 corrected score of 2.66 and saturation of 100.6%. Of course, Olympus gives you options to adjust color any way you like it, adding custom color modes on top of those built into the camera.
White balance scores were excellent in our tests, scoring better than most rivals in many parameters. Like those rivals, it does a poor job with auto white balance under incandescent light, where we measured color temperature errors of up to -1579 kelvins. Thankfully, it's easy to set a custom white balance in those conditions, and the results are nearly perfect when you do.
Resolution
The tried-and-true sensor in the E-PL7 has been used in a huge range of Olympus M43 cameras over the last couple years. At 16 megapixels, it isn't a world-beater in terms of sheer resolution; for that, you need to look to the full-frame Sony A7R or Nikon D810, which offer a whopping 36-megapixels. But for all but the most intensive studio work, Micro Four Thirds is a surprisingly versatile solution.
In our resolution tests, we used the E-PL7's kit lens: the lightweight Zuiko 14-42mm f/2.5-5.6. While it isn't immune to the foibles of kit lenses, it's a solid performer. It's also what we used to test the E-M10, and unsurprisingly, we got very similar results from both cameras.
Like the E-M10, the E-PL7 adds plenty of extra software sharpening (edge enhancement) to compensate for the lens's optical shortcomings. If you want to dive headfirst into Micro Four Thirds, you can do way better than the chintzy, mediocre 14-42mm lens. We suggest you buy body-only and grab something like the tasty, surprisingly inexpensive Olympus 25mm f/1.8.
Noise Reduction
Micro Four Thirds sensors typically struggle when shooting at higher ISO settings, especially when compared to APS-C and full-frame alternatives. The E-PL7 attempts to mitigate this effect by crushing noise with amped up noise reduction—a trend that starts fairly early on the ISO scale.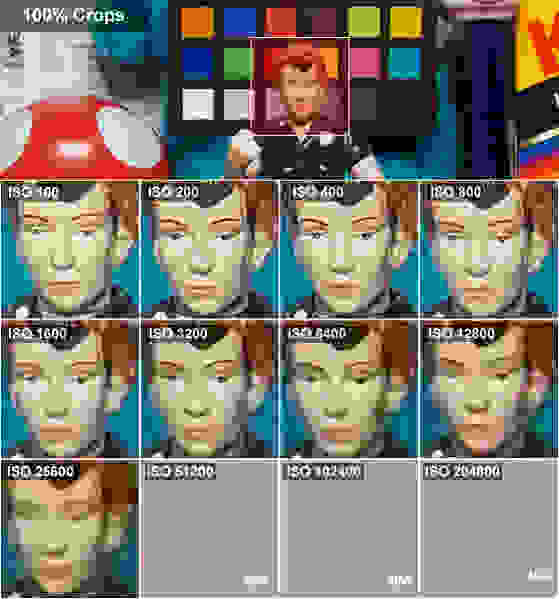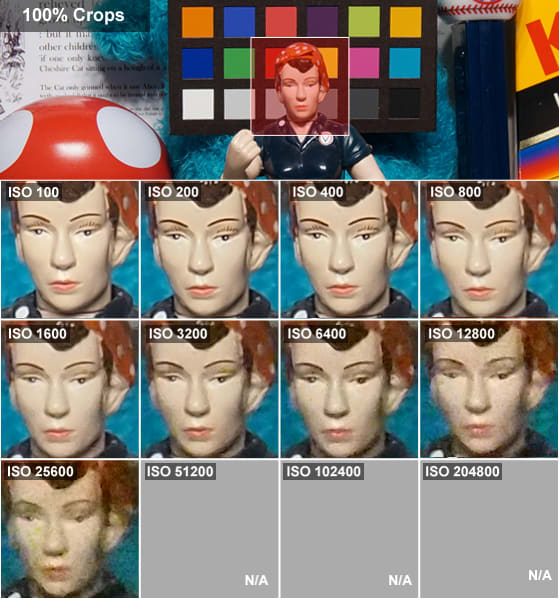 We found that with standard noise reduction on, JPEGs started visibly losing detail as early on as ISO 800. Even with all NR settings turned to "Off," the E-PL7 still applies some noise reduction. (It's easy to tell, since noise levels don't cross 2% until you go beyond ISO 6400.) For best results, you should probably set your Auto-ISO range to max out at 1600, and save 3200 and 6400 for emergencies.
Video
The E-PL7 isn't an ideal camera for shooting professional-grade video. For the rest of humanity, it's decent enough, but you can do better for the price.
In our critical low-light video test, The E-PL7 needed 11 lux to hit 50 IRE, the same level of illumination as the more expensive E-M10. It's limited to 1080/30p video, like other Olympus cameras, which is less than ideal for today's shooting requirements.
We measured decent enough video sharpness from the E-PL7, with the camera scoring 575 LP/PH horizontal and 550 LP/PH vertical in bright light. In our low-light scenario, the figures dropped to 475 and 450 respectively.
Meet the tester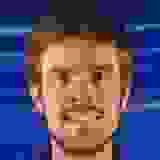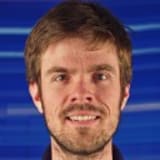 Brendan Nystedt
Contributor
@bnystedt
Brendan is originally from California. Prior to writing for Reviewed.com, he graduated from UC Santa Cruz and did IT support and wrote for a technology blog in the mythical Silicon Valley. Brendan enjoys history, Marx Brothers films, Vietnamese food, cars, and laughing loudly.
Checking our work.
Our team is here for one purpose: to help you buy the best stuff and love what you own. Our writers, editors, and lab technicians obsess over the products we cover to make sure you're confident and satisfied. Have a different opinion about something we recommend? Email us and we'll compare notes.
Shoot us an email