Front
The flash has a small auto focus assist / self-timer indicator lamp to its right. Beside this lamp is the microphone.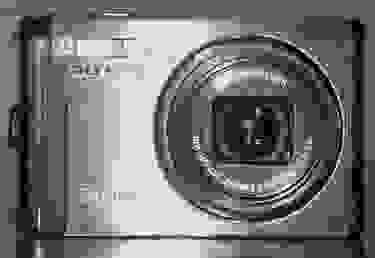 As you can see, the brushed metal front is bright and shiny.
Back
Camera controls are clustered in a rectangular panel to the right of the lens, which has a small textured thumb pad at the top. The mode dial has six positions: Auto, Program, Scene Modes, Beauty (for the Beauty shooting mode appearing in several new Olympus cameras), Movie mode and Playback Mode. Next down are the Menu and Play buttons, followed by a four-way controller that consists of a single pivoting plexiglass piece. When not navigating menus, this controller has four assigned functions: exposure compensation (at top), flash mode, self-timer and macro mode. At the bottom left of the control panel is the DISP/? button which toggles on-screen display when shooting or playing back photos, and brings up an on-screen explanation for the choices available in menu modes. To the right is the OR/ Trashcan button. OR stands for Olympus Recommends: it calls up shooting functions the company feels are too often ignored in their appointed spots in the menu system. During playback mode this button controls image deletion. 
The camera controls are uncluttered and reasonably sized.
Sides*

*The left side of the camera has a quiet, understated elegance that fits its total lack of functionality.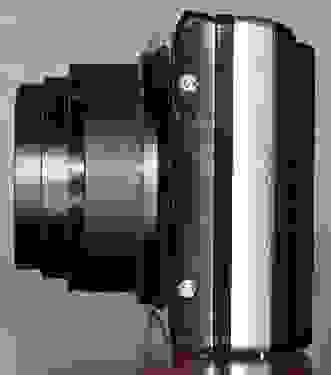 Zen and the art of doing nothing.
The right side of the camera includes a secure door covering the I/O and DC-input ports. Below this is a metal loop for threading the included wrist strap.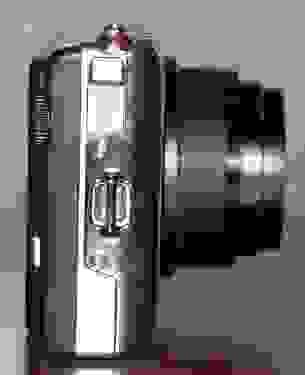 *All input/output chores are handled by a
single jack behind the silver door above.

*
Top
Three controls find their home on top of the camera: the power button, the shutter and a zoom control that pushes right and left.


*Top controls are well designed: the power button is recessed, the shutter
has an easily recognized two-step travel, and the zoom moves smoothly.*
Bottom
The latched compartment on the left holds the battery and xD memory card. The tripod socket is centered horizontally on the camera body.

The battery compartment latches securely.
Viewfinder
No viewfinder here, which we regret, since it's often easier to keep a camera steady for long-zoom shooting in lower-light environments when you are holding it up to your face rather than outstretched in your hands.
LCD Screen

The 2.7-inch, 230,000-pixel screen employs a new version of Olympus's distinctive LCD technology, called HyperCrystal III. The idea is that some of the light hitting the screen penetrates the top layer and is reflected back from behind, leading to a bright, readable image even in direct sunlight. We've been impressed with theHyperCrystal II screens on previous Olympus models we've reviewed. The company says the new iteration will be twice as bright as the previous version, but there was no way to judge this claim in our hotel-suite preview environment . We do know for certain, though, that the LCD seemed sharp, with true-to-life colors, and that screen brightness is adjustable to five levels using the setup menu.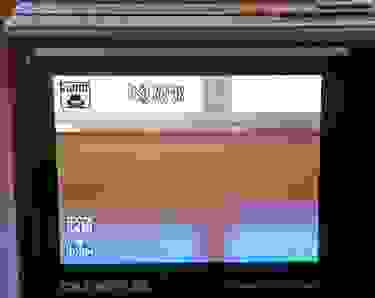 Olympus claims to have a bright idea
with its HyperCrystal III technology.
**Flash

The flash is positioned as far as possible from the camera lens to minimize red-eye. Just in case, the camera can be set for red-eye-reducing pre-flash as well as Auto and Fill-in (i.e., always fire).

**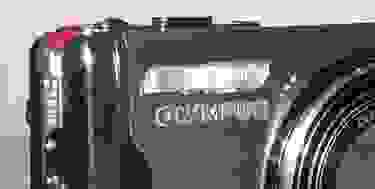 The flash sits directly beneath the shutter.
Lens
The telescoping lens consists of 9 elements in 6 groups, with 5 aspherical lenses and one ED lens. The 10x optical zoom spans 5.0mm-50mm, equivalent to a 28mm-280mm lens in 35mm photography. It's good to see that Olympus didn't  abandon the relatively wide 28mm setting in its zeal for long-zoom power.
The camera's macro capabilities also allow users to get up close and personal with their subjects. There are two macro settings, one that can focus as close as 3.9 inches away from the subject, the other as little as 0.39 inch away.
The 10x zoom provides lots of photo composition flexibility.
Connections

The Stylus-9000 uses a single proprietary jack for USB, AV and DC input (with an optional power adapter.
Battery

The camera comes with a rechargeable lithium ion battery. No information about power consumption is currently available.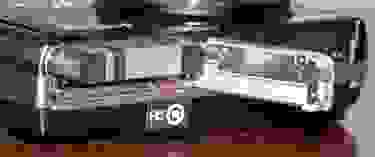 The battery and xD memory card share a cozy compartment.**Memory**

The camera comes with 45MB of built-in memory, which might be handy for a few shots if you run out of memory card space. The bad news is that the Stylus-9000 relies on Olympus' xD Picture Card memory format, which is limited to 2-gigabyte capacity, so you might run out of storage space sooner than you'd think. Olympus has taken to including an adapter that lets you insert a microSD card (the kind used in cell phones) into the xD card slot, but the price per gigabyte for microSD compares poorly to the popular SD and SDHC cards, making this a stopgap solution for an antiquated memory card format.
Model Design / Appearance
The aesthetics of this camera can best be described as 'functional.' You won't impress your friends with a photographic fashion statement as you might with a flashier model, but nobody's going to point and say, 'Did you see that hideous camera?' either.
Size and Handling

At 3.8:' x 2.4' x 1.2' (96mm x 60mm x 31m), the Stylus-9000 is a substantial piece of gear, but that has its advantages: there is plenty of room to hold the camera top and bottom thanks to its depth. And at just 6.5 oz. (185g) before battery and memory card, the Stylus-9000 certainly won't add much weight to your pocket, purse or pack.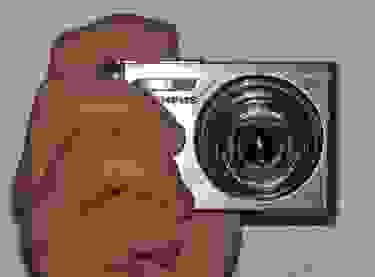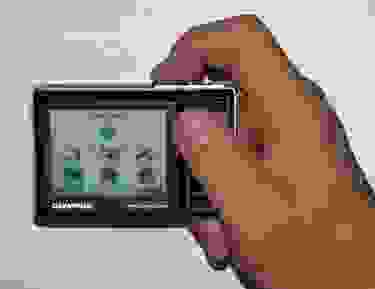 The Stylus-9000 is compact, yet large enough to make
either one- or two-handed shooting comfortable..
Menu
Long-time Olympus-watchers may be surprised to see the brightly colored menu screen below, a notable contrast to the  company's consistent use of blah icons and color schemes. Don't get too excited, though: the top-level menus have undergone a facelift, but dig down one more level and you're back to the standard grey-with-yellow-highlight-cursor text-based menu structure. It's functional, especially for a camera like this one with a limited palette of menu options, but the retro look and feel are getting old.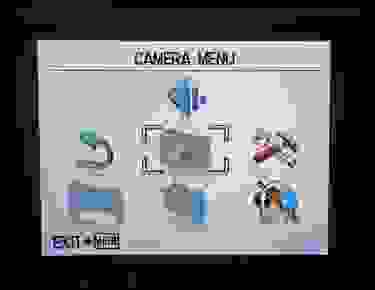 A nearly glamorous top-level menu, by Olympus standards.
Ease of Use
The menu system is straightforward enough to grasp easilly, and makes good use of text labels to explain user choices when needed. As for the overall shooting experience, while it might frustrate seasoned photographers attracted by pocket-size zoom power, the lack of manual controls does provide a simple point-and-shoot experience for the intended audience.
Auto Mode

There are two flavors of Auto mode here. The first is the increasingly popular Intelligent Auto, which seemed to be the Flavor of the Month feature at this year's CES, as nearly every manufacturer is offering its own variation. When set to Intellligent Auto, the camera attempts to match the scene it's seeing to a preset scene mode settings combination, with virtually no user input. There is also Program mode, which takes care of exposure settings but allows the user to change other parameters, such as white balance and image size.
Movie Mode

The camera shoots video at 640x480 or 320x240 resolution, at 30 or 15 frames per second. The results are saved in Motion JPEG format in AVI files.
Drive / Burst Mode

Information about continuous shooting performance was not available during our preview. We do know that the camera has a single 12-second self-timer setting.
Playback Mode

Photos can be enlarged on-screen ujp to 10x during playback, which is plenty to judge image sharpness. Zooming out during playback brings up a screen full of thumbnail images, first 4, then 9, 16 and 25. A slideshow option is also available.
Editing options during playback include red-eye fix, shadow adjustment (dynamic range enhancement), resizing, cropping and color mode shift (black & white, sepia, oversaturated), along wth the option to take a photo and embed it into a calendar page template for printing out, which we think is kind of fun. There is a one-click Perfect Fix utility that attempts to automatically enhance an image. Also, as part of the total Beauty package that starts with a Beauty-enhancing shooting mode, there are three Beauty edit effects, which clear up complexions, enlarge eyes and add 'sparkle' to the subject's eyes by locally jacking up the contrast and brightness of the pupil.
Custom Image Presets

The Stylus-9000 includes a substantial array of 14 scene modes, including:
Portrait

Landscape

Night Scene

Night+Portrait

Sport

Indoor

Candle

Self-Portrait

Sunset

Fireworks

Cuisine

Documents

Beach & Snow

Pre-capture Movie
We're not quite sure why they didn't include Smile Shot, a mode typically found on current Olympus models, that waits after the shutter has been pressed until the camera sees a smiling face before taking a photo. Maybe the camera is targeted at the deep-pocketed Grinch market.
And, if so, the Grinch will at least look his best if the camera is set to Beauty mode, a newly introduced Olympus feature that automatically smoothes complexions, removes blemishes and cuts down on wrinkles. Beauty mode has its limitations, we discovered. It saves the processed images at only 2-megapixel resolution, and it takes quite a while to work its digital processing magic, during which time you can't shoot another photo. Also, there is only one level of Beauty enhancement available, while Casio (which pioneered this feature) lets the user choose the intensity of the ersatz attractiveness effect. On the plus side, while shooting in Beauty mode, the camera saves both the original and processed image, so you can always go back and retouch by hand if the automated effect is displeasing.
Another option for those who enjoy going beyond the basics is panoramic photo shooting. You can shoot up to 3 shots and stitch them together directly in the camera, or up to 10 to be connected afterwards using the supplied Olympus software.
Manual Control Options

Not much in the way of manual control for this decidedly point-and-shoot model (unlike theSP-570UZ and other  big-gun Olympus ultra-zooms, which offer a full array of SLR-style controls)  Here you can use exposure compensation to tweak the lighting, but there's no directly control over aperture or shutter setting, no manual focus and no way to take a manual white balance reading.
Focus

Auto Focus
There are three auto focus modes: iESP Auto, which tries to identify the subject within the frame and focus accordingly, spot auto focus and face detection for up to three faces.
ISO

In addition to Auto and High Auto (which boosts ISO speeds to enable faster shutter speeds), ISO sensitivity can be set as low as 64 and as high as 1600.
White Balance

In addition to the default automatic white balance setting, manual presets are available for daylight, overcast, tungsten (i.e., traditonal household bulbs) and three flavors of fluorescents. We like having multiple fluorescent settings, since there these bulbs come in several shades and automatic white balance systems often have trouble making the right call under fluorescent light. However, we would have liked the option to take a manual white balance reading even more.
Metering

The default metering mode, called ESP Metering, attempts to identify the key subject in the frame and create a balanced overall exposure. Spot metering is also available, concentrating only on the subject at the centerpoint of the screen (though this reading can be locked and the camera moved if you hold the shutter button down halfway). Also, when Face Detection is used for focus, Face Detection Auto Exposure is available.
Shutter Speed

The automatic exposure system can set the camera to speeds from 1/1000 second to 1/4 second, or up to 4 seconds in the Night Scene mode. Manual control over shutter speed.is not available.
Aperture

Here again, there is no direct user control, but the auto exposure system can set the aperture to a maximum of f/3.2 at the widest-angle setting and f/5.9 at the maximum zoom.
**Image Stabilization

**The Stylus-9000 offers both sensor-shift and digital image stabilization, a useful combination when shooting handheld with a long lens.
Picture Quality / Size Options
There are eight available picture sizes:
12MP (3968 x 2976)

5MP (2560 x 1920)

3MP (2048 x 1536)

2MP (1600 x 1200)

1MP (1280 x 960)

VGA (640 x 480)

16:9 (3968 x 2232)

16:9 (1920 x 1080)
The camera shoots in JPEG format only.
Picture Effects Mode

Beyond the Beauty mode (covered in Custom Image Presets above), there are no additional picture effects modes.
**
Conclusion**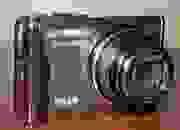 The Olympus Stylus-9000 fits in a category that seems to be gaining favor: mid-range zooms that go well beyond the typical 3x-5x range of traditional point-and-shoots. We recently reviewed the Canon PowerShot SX110 IS, which offers a 10x zoom in a camera priced at just $250, and previewed the upcoming 10x-zoom Samsung  HZ10W, due to ship in January for $300. In this arena, the Olympus Stylus-900 stands out for solid build quality and a glare-defying screen, but the $350 price may prove a barrier to acceptance. However, image quality is the ultimate thumbs-up / thumbs-down determinant, so we're eager to get both the Olympus and Samsung contenders into our labs for a little head-to-head confrontation..
**Specs Table

**
Meet the tester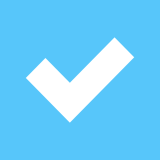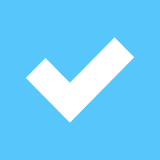 Steve Morgenstern
Editor
Steve Morgenstern is a valued contributor to the Reviewed.com family of sites.
Checking our work.
We use standardized and scientific testing methods to scrutinize every product and provide you with objectively accurate results. If you've found different results in your own research, email us and we'll compare notes. If it looks substantial, we'll gladly re-test a product to try and reproduce these results. After all, peer reviews are a critical part of any scientific process.
Shoot us an email