The design of the Olympus VR-320 is very basic and could even be described as boring. The only noteworthy design feature we should mention is that the camera comes in black, silver, blue, or red colors—and even those are rather unimaginative as far as paint jobs go. The camera is fairly small, however, and it is definitely compact enough to carry around in your pocket without any major discomfort.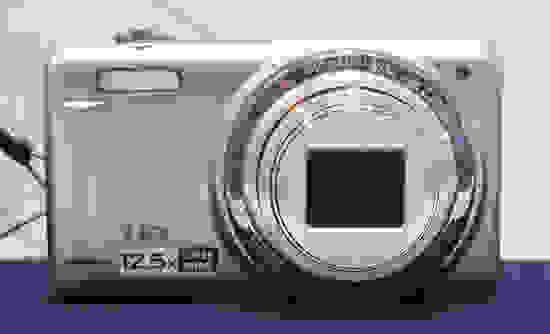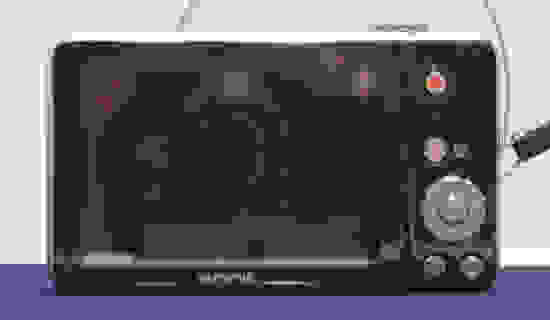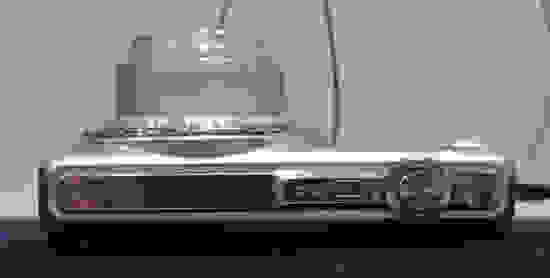 There aren't many manual controls on the VR-320, and the camera has a fairly simple interface, so it's probably safe to classify the camera as "easy to use." The buttons on the back of the camera are accessible and easy to reach, although the directional pad can be a bit finicky. If you stick with mostly automated features, and you just point and shoot with the camera, the VR-320 is a pretty easy ride. Also helpful is the fact that the camera has little guides and tips in the menu system to assist you with learning about features and options.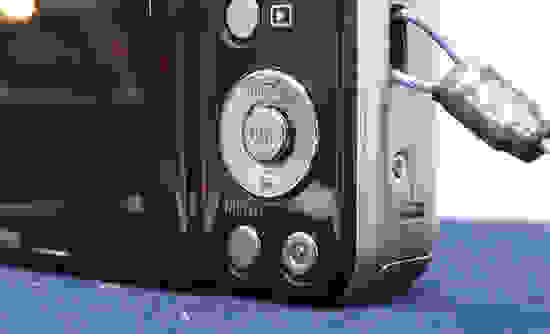 The menus on the VR-320 don't look stylish and they can be a pain to navigate, but they are easy to read with their large text display. We wish Olympus had used color coding or some sort of organization system that would make sifting through the options softer on the eyes. Since the menu system has a basic text layout, it looks dated and more complicated than it should—and that's something that could be fixed by injecting the menu with more style and better design.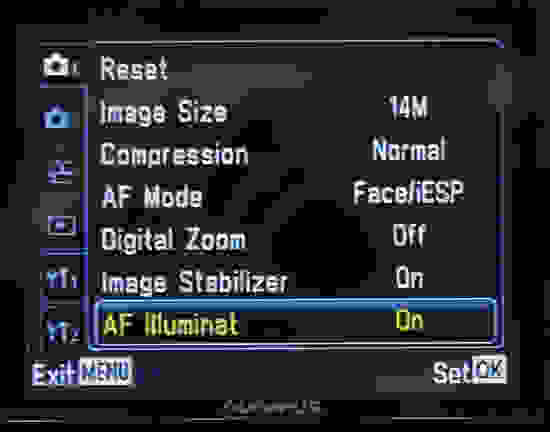 The VR-320 weighs 153g (5.4 ounces) without batteries or a memory card. Its full dimensions are 101 x 58 x 28mm (4 x 2.3 x 1.1 inches), which makes it about the same size as your average compact camera. Other than the small bump on the front-right of the camera, the VR-320 doesn't have much in the way of grips or handling features. There are three small lines on the back of the camera where you're meant to place your thumb when you hold the VR-320, but they don't really do anything to improve the grip.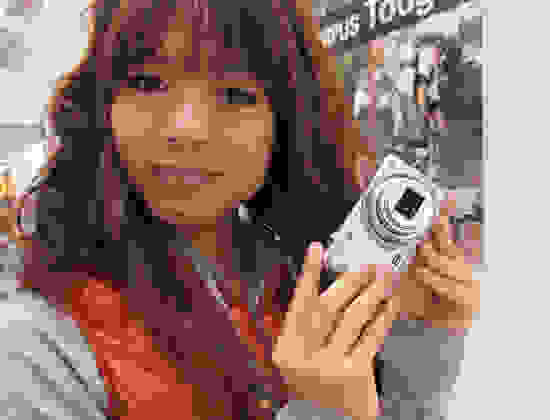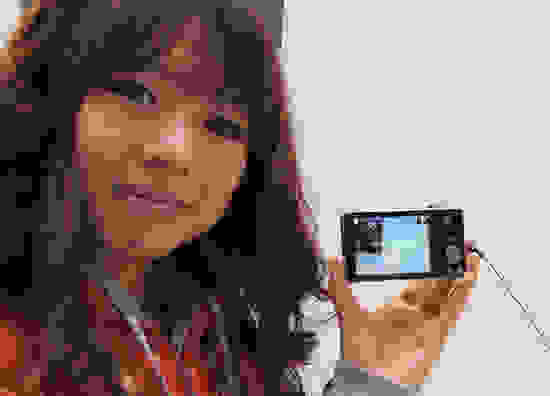 There are two basic auto modes on the VR-320. The first is Intelligent Auto, which allows the camera to automatically select the proper scene mode for the shooting situation. Whether the camera actually uses the most applicable scene mode in Intelligent Auto mode is up for debate, but it usually makes a decent choice. The other auto mode is Program Auto, which is similar to Intelligent Auto except without the automatic scene mode selection. Then, of course, you can also select scene modes yourself if you want to.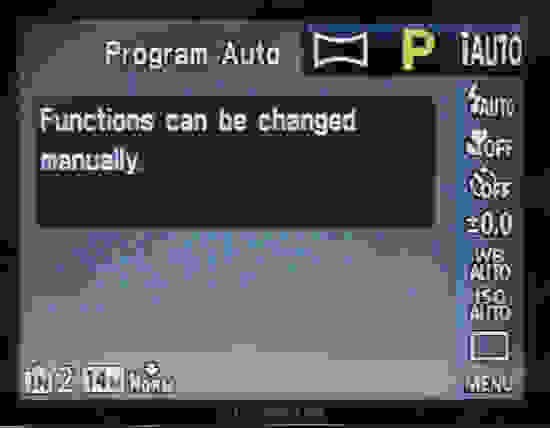 Movie mode on the VR-320 allows you to record 720p HD video (a 1280 x 720 resolution) with a 30p or 15p frame rate. If you don't want to record in HD, you can also shoot in standard def at a 640 x 480 or 320 x 240 resolution (both with 30p and 15p frame rates). All video clips recorded with the camera are saved as AVI files and compressed with the Motion JPEG codec.
Olympus claims the VR-320 has 25 different shooting modes, but that number includes a lot of digital effects, numerous auto modes, and video recording options. If you're just counting scene modes, the camera has 14 of them: Portrait, Landscape, Night, Night Portrait, Sport, Indoor, Candle, Self Portrait, Sunset, Fireworks, Cuisine, Beach and Snow, Documents, and Pet.
There are three continuous shooting modes on the VR-320, but Olympus has not released complete specs about how quickly they allow you to capture images. The first continuous mode is called Sequential, which is the slowest, followed by Hi1 and Hi2 (the fastest mode). There is also a self-timer on the camera that can be set to 12 or 2 seconds.
The VR-320 is low on manual controls. You can set exposure and ISO manually, but focus, shutter speed, and aperture can't be adjusted. The various scene modes on the camera do allow for things like slow shutter speeds, but they never give you direct manual control over such a feature. But this is part of the allure of the VR-320. It is a camera for people who don't care about or don't need access to a lot of manual controls.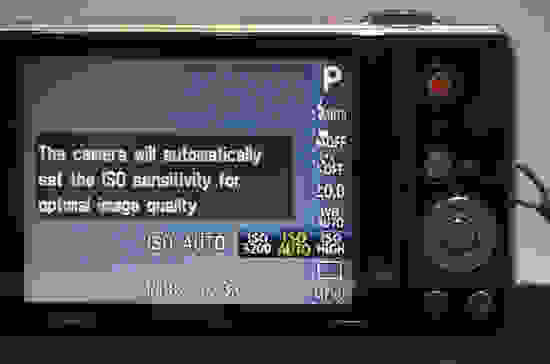 As we said above, focus cannot be set manually on the VR-320. You can use a couple of different autofocus modes, though, including Spot AF and AF Tracking. These autofocus modes also work in conjunction with face detection on the camera to provide you with a smooth, automated focusing experience.
ISO is one of the few controls that can be set manually on the VR-320. The ISO options are 100, 200, 400, 800, and 1600. You can also set ISO control to auto or high auto (which uses ISO values on the higher end of the scale).
The aperture range on the camera is f/3 to f/5.9, while the shutter speed range is 1/2 a second to 1/2000 of a second. Neither can be set manually on the VR-320, but certain scene modes will use different aperture values or shutter speeds. Candle Scene mode actually allows the camera to use shutter speeds as slow as 4 seconds.
We told you the VR-320 was lacking in manual controls, and we weren't kidding. If you actually took what we said seriously, then you probably won't be surprised to hear that the camera doesn't have a manual white balance mode. We're actually kind of shocked at this omission because usually even simple cameras allow for manual control of white balance. Not the Olympus VR-320, though. It only has an auto white balance and six preset modes: Daylight, Overcast, Tungsten, and three Fluorescent settings.
Exposure can be set manually on the Olympus VR-320, but the range is only from -2 to +2 in 1/3 EV steps. There are two metering modes on the camera as well—Digital ESP metering and Face Detection auto exposure. We're not exactly sure what the "ESP" stands for in Digital ESP, but we hope it stands for Extra Sensory Perception... which implies that the VR-320 may be clairvoyant.
Olympus uses a dual image stabilization system on the VR-320 that incorporates sensor-shift technology. Officially, the system isn't considered an optical technology, but it shouldn't result in image degradation like digital stabilization often does.
The largest size option on the VR-320 is its 14-megapixel, 4288 x 3216 setting. There are also size options for 8, 5, 3, 2, and 1 megapixels images, as well as a VGA (649 x 480) setting. The camera's one 16:9 aspect ratio option lets you take a 4288 x 2416 image. This isn't a very extensive set of size options, but it should be fine for most casual photographers.
If you put the camera into Magic Mode you'll find a lot of silly—and sometimes amusing—digital effects. Some, like Pop Art and Pinhole, are similar to what Olympus includes on its interchangeable lens PEN cameras (like the E-PL2). Other effects include Fisheye, Drawing, Soft Focus, Punk, and Sparkle. We didn't get to see the Punk mode in action, but we're hoping it adds Mohawks and/or leather jackets to your images.
The LCD on the Olympus VR-320 has average specs. It is 3-inches in size, has a 460,000-pixel resolution, and it does not use a touchscreen interface. We aren't calling these LCD specs bad, it's just that they aren't exciting and they are completely pedestrian. If Olympus had put a bigger or more resolute LCD on the VR-320, then there might be more interest in the camera. Of course, a better LCD would also probably increase price, and that is not a good thing for a budget camera.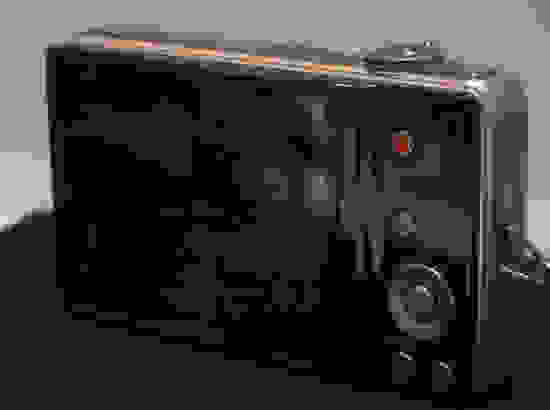 The camera has a built-in flash, but, like most of the hardware on the VR-320, it too is rather boring. The flash has options for auto, red-eye reduction, fill-in, or forced off... that's it. You can also correct red-eye in playback mode as well.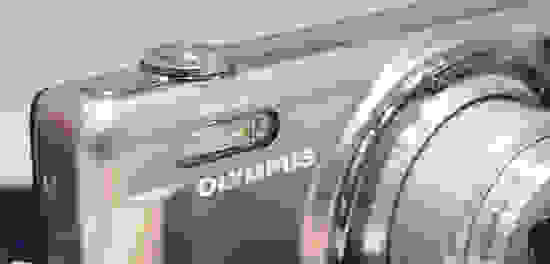 The VR-320 is equipped with a f/3 lens with a focal length of 4.2 - 52.5mm. The 35mm equivalent for those numbers is 24 - 300mm. The lens also has a 12.5x optical zoom, which may be the VR-320's most impressive feature. A lot of small cameras in the VR-320's price range tend to skimp on zoom, but Olympus decided not to (and we applaud this decision).
The sensor on the VR-320 is a 1/2.3-inch, 14-meagpixel CCD. This is a different sensor than you might find on other cameras and camcorders, many of which now use CMOS chips, but CCDs are still quite common. It is doubtful that the casual photographer will notice or care about the differences between the two kinds of sensors.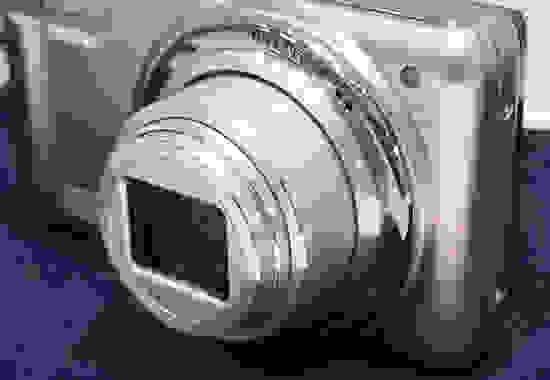 On the VR-320 we checked out at CP+, we only saw one port (on the bottom of the camera). We assume this port works with a proprietary USB cable and an AV-cable that ships with the camera. What we don't know is if this port also works with some kind of HDMI cable. Adding to the confusion is the fact that Olympus lists the VR-320 as having an HDMI Type C connector on its website, but those specs say nothing about the camera coming with an HDMI cable.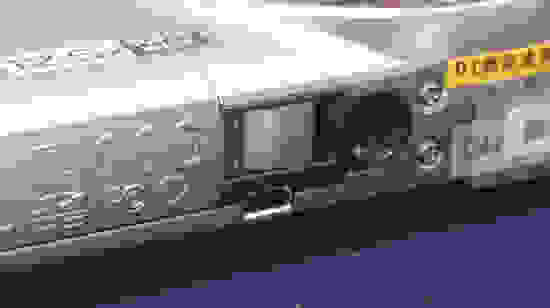 Shipping with the VR-320 is a rechargeable LI-42B battery pack and the F-2AC power charger. The charger may double as a USB cable, but we're not quite sure (Olympus has some confusing specs for the camera at this time).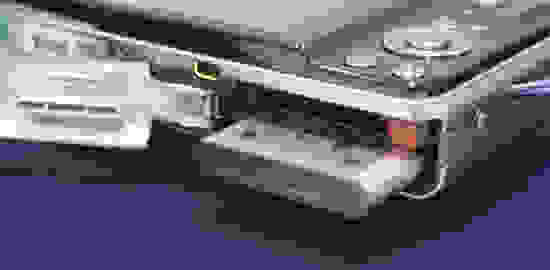 The VR-320 doesn't have any internal memory, but its SD/SDHC memory card slot is located in the battery compartment. SD/SDHC memory cards are essentially the universal card format for compact camcorders, which means they are fairly cheap and easy to find in stores.
Remember that good-natured kid you went to school with who didn't talk much in class, but always did a decent job on tests and homework? That's what the Olympus VR-320 is like. It's a simple camera that doesn't have many noteworthy features, but includes the essentials. It also has a reasonable price tag of $199.
We were happy to get our grubby American hands on the VR-320 at the CP+ show in Yokohama, Japan, but the camera is definitely one of the least flashy or exciting products at this show. Maybe that's a good thing, though. It seems that Olympus focused on making a camera that is easy to use, small enough to fit in your pocket, and has the necessary features that are required by today's casual camera users. And that's what most people want from a budget camera.
Its LCD is large enough, its photo size options aren't anything to sneeze at, and the 720p video mode has some decent features. There's just nothing about the VR-320 that makes us overly excited, but there's also not much that really disappoints us about the product either.
Meet the tester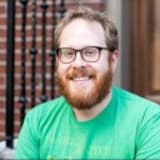 Jeremy Stamas
Managing Editor, Video
@nematode9
Jeremy is the video expert of our imaging team and Reviewed.com's head of video production. Originally from Pennsylvania and upstate NY, he graduated from Bard college with a degree in film and electronic media. He has been living and working in New England since 2005.
See all of Jeremy Stamas's reviews
Checking our work.
We use standardized and scientific testing methods to scrutinize every product and provide you with objectively accurate results. If you've found different results in your own research, email us and we'll compare notes. If it looks substantial, we'll gladly re-test a product to try and reproduce these results. After all, peer reviews are a critical part of any scientific process.
Shoot us an email