Pros
Lightweight

Rugged

Excellent lens quality

Fast shooting capability
Cons
Not appropriate for kids under 12
Panasonic is looking to improve upon the FZ200 with the new Lumix DMC-FZ300 (MSRP $599.99), a splash-proof superzoom with the same Leica-branded 24x f/2.8 zoom lens. The FZ300 keeps all the features that made the FZ200 stand out, but adds 4K video, faster burst shooting, and an improved design.
But with a new class of high-end, long zoom cameras out there–including Panasonic's own FZ1000 and Sony's RX10–the upgrades may not be enough. It outperforms most other superzooms, but despite costing $600 it can't quite keep up with the high-end crowd. So is it in the superzoom sweet spot, or just stuck in the middle?
Design & Handling
Looks can be deceiving...
Design-wise, all superzooms engage in a bit of subterfuge. They look just like entry-level DSLRs, even though inside they're little more than your garden variety point-and-shoot. The FZ300 in particular borrows a lot of design cues from the company's flagship mirrorless camera—the DMC-GH4—even though it has a much smaller 1/2.3-inch sensor.
That's part of the superzoom package though, as the small sensor is essential to getting such giant zoom ranges in such a relatively compact size. This is how cameras like the Canon SX60 HS can pack 60x worth of zoom in such a small footprint. The FZ300 makes a similar bargain, but instead of pushing the optical zoom to the limit, Panasonic's engineers focused on preserving a large f/2.8 aperture all the way through the zoom range. This lets in more light, resulting in sharper images and better low light performance.
×
Tour
Still, the FZ300 doesn't look like a simple point-and-shoot. With a deep grip, sharp angles, and a DSLR-style button mapping, the FZ300 looks ready to take on any assignment out of the box. The control scheme does require a little learning curve, but it's easy enough to allow users to start shooting quickly regardless of experience level.
Its 3-inch 1040k-dot touchscreen LCD helps, with a UI that lets you easily adjust settings without digging into the overly complex menu. The LCD also articulates, enabling you to get shots at tough angles with the camera above or below your field of view.
On top of the camera you will find your mode dial, power lever, command dial, shutter release, zoom lever, record button, and two function keys. Despite the lengthy list, the camera doesn't feel too crowded and almost all the controls are reachable with just your thumb or index finger. The only button I found tough to access was "Fn 2" button on top, as its central placement makes it a stretch.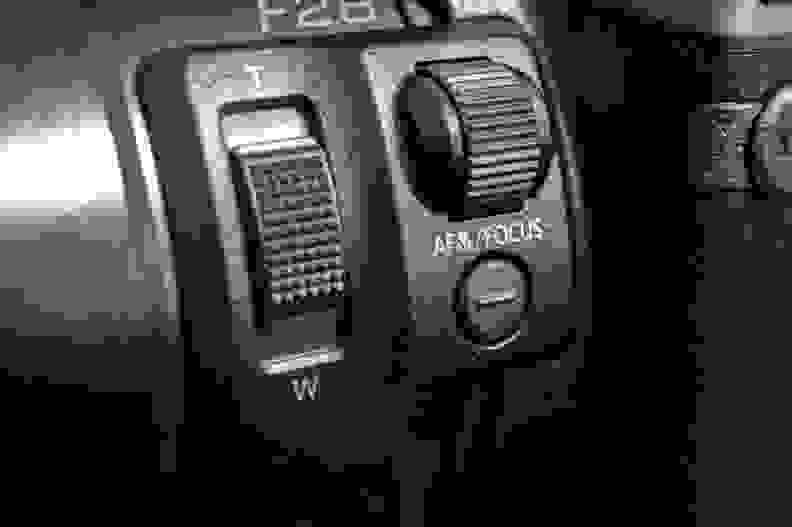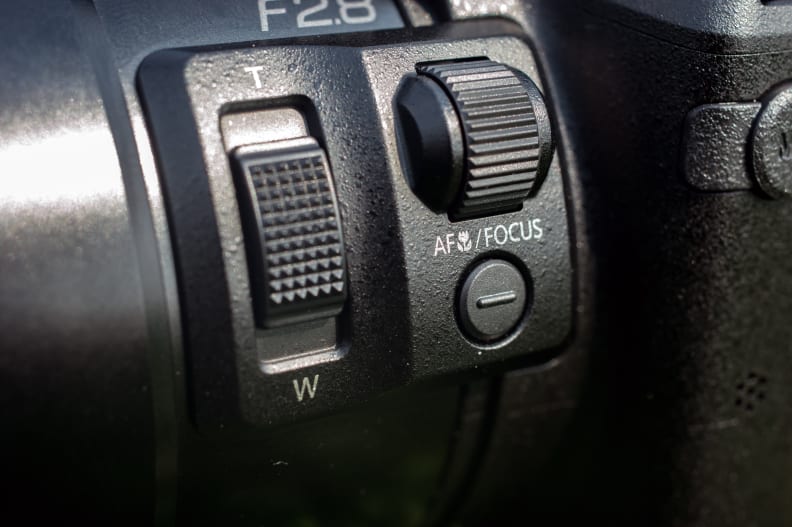 In the wild, I must say that I found the FZ300 to be quite bulky for a point-and-shoot. But considering you're getting a 600mm (full-frame equivalent) weather-proofed camera, it's easy to put up with. A DSLR with this kind of reach would be much larger. And unlike many superzooms I found both the zooming and focusing to be fast and smooth, allowing you to keep track of your subject as you move in for a closer shot. It's also surprisingly easy to keep (relatively) steady at full zoom, so you don't have to worry as much about blurry images.
Features
Splish splash, safe from a bath
The Panasonic FZ300 has all the usual bells and whistles, with most of the usual suspects like Wifi, burst modes, auto modes, scene modes, and various physical controls (most of which we detailed in the design section above). Some of the features are much less common on sub-$1,000 cameras, such as weather sealing, 4K video, and Panasonic's 4K photo burst modes.
The FZ300's dustproofing and splashproofing, especially, sets it apart from other point-and-shoots in its class. While you can't take it for a swim, it will survive piña coladas and getting caught in the rain. It's important to point out that the camera is not sealed against all debris, so it's very easy to get dirt and things like sand stuck in the moving parts—especially the telescoping lens. That'll ruin the camera pretty quickly, so beware.
×
Design
As we mentioned in the performance section, the 4K video is sharper than 1080p video, but it otherwise isn't much better than your average point-and-shoot. It does allow you to use Panasonic's 4K photo mode, however. This allows you to capture 8MP images in a few different ways: The 4K Burst (30fps) captures images while the shutter is held down; The 4K Burst Start/Stop starts capturing once you've pressed the shutter release and stops when you press it again; Finally, the 4K Pre-Burst captures images before and after you've pressed the shutter release, perfect for times when you aren't sure when to fire.
The built-in WiFi is also worth calling out. It allows you to shoot remotely or share images via your smartphone. Simply connect with Panasonic's Image App and you'll have access to all of your camera's controls. This is useful for shooting in tough to reach areas or capturing images that you need to be in–such as a family photo.
×
App
The app is one of the most robust I've used to date. You can change nearly every setting and it's quite responsive with live-view. It even has a few innovative features. One of our favorites is "jump mode," which is used to capture shots of you at the top of your jump by tracking the accelerometer in your phone. It's not always useful, but it's fun if you're after something different.
Performance
Keep your expectations in check and you won't be disappointed.
The Panasonic FZ300 sits at an interesting point in the superzoom camera market. On the one hand it is clearly trying to preserve image quality by opting for a shorter 24x optical zoom range and a large f/2.8 aperture. But its 12-megapixel, 1/2.3-inch image sensor is the same as you'd find in a point-and-shoot camera and barely larger than most smartphones.
The result is a camera that has better image quality than most superzooms (which also have 1/2.3-inch sensors) but can't keep up with cameras that feature larger 1-inch image sensors (like the Panasonic FZ1000). In our lab tests and real world shooting this was borne out: the FZ300 is sharper and faster than many other superzooms, but it lacks the dynamic range, high ISO performance, and shallow depth of field you get with the best point-and-shoots.
One of the key improvements to the camera comes in the form of the updated Venus processing engine. In addition to enabling more complex image processing (and improved noise reduction), the processor can handle more data at a time. This pushes continuous burst speed to six frames per second (fps) at full resolution with continuous autofocus and 12 fps with focus locked on the first frame.
The autofocus system was also improved with Panasonic's brand-new Light Speed AF (autofocus) system which includes Depth From Defocus technology. This lets the camera look at how out of focus a subject is an use that depth information to speed up autofocus. It now refreshes at a rate of 240 fps and includes predictive autofocus algorithms, both of which help with the tracking of subjects.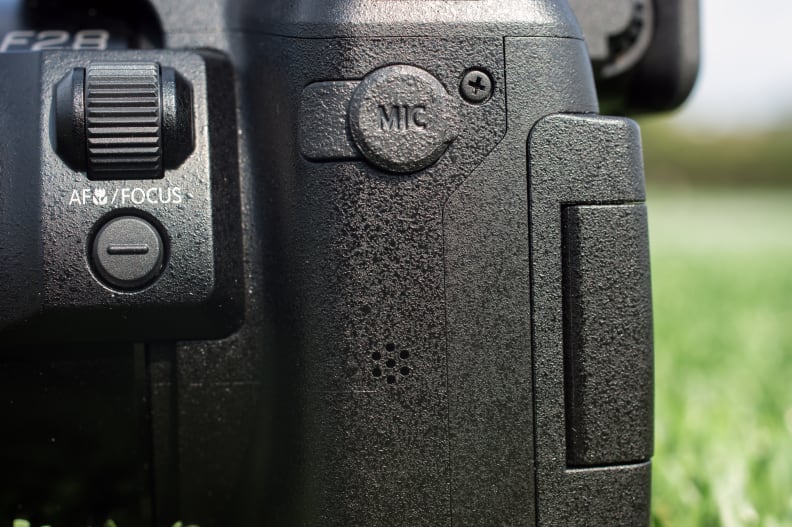 In practice we found that the AF performance was sufficient for tracking subjects that were moving slightly or mostly standing still. When it locked on it was pretty accurate and could track subjects, but erratic movement gave the camera fits. Still, compared to most superzooms (which can barely focus on anything once you begin to zoom in) it's a big improvement.
The processor also helps when shooting video with the FZ300, though it's still a bit hit or miss. While it shoots 4K footage, the small sensor means the quality is rather lackluster. Of course, even lackluster 4K is sharper than 1080 footage. The FZ300 has all the hardware to be a serious video camera, including a mic jack, continuous autofocus, manual control, and an HDMI port. But with image quality being what it is, there are better video-centric options for the money.
Conclusion
It's not great, but it's good enough
Overall, the FZ300 is a feature-filled camera that does what it sets out to do, besting your typical superzoom camera thanks to its superior lens. But at $600, it's more expensive than your typical superzoom, and its small sensor struggles to keep up with most other cameras in its price range. Not just higher-end cameras like the Panasonic FZ1000, but entry-level DSLRs, mirrorless cameras, and high-end point-and-shoots like the Ricoh GR all easily outgun the FZ300 for similar money.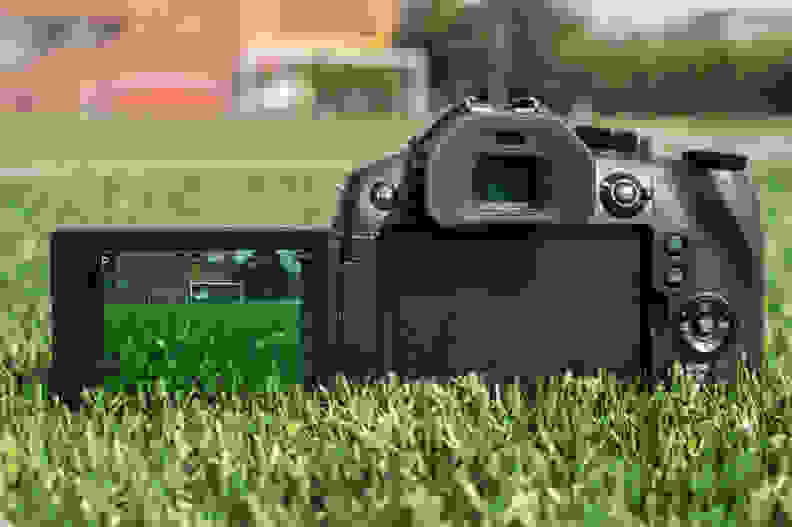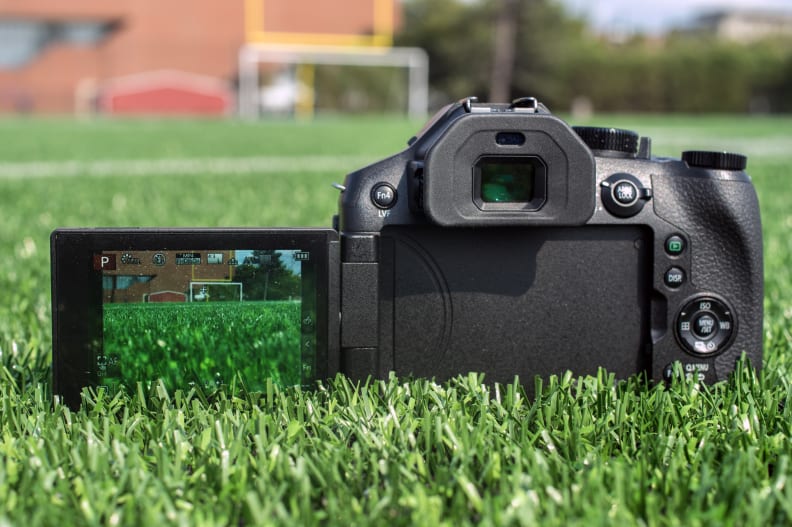 That said, we do love the combination of speed and reach, which few cameras offer in this price range. 24x optical zoom may not seem like much compared to the 50x, 60x, and even 80x zooms on some other cameras, but it's still a 600mm full-frame equivalent. It's enough reach to capture subjects from afar, ideal for plays, recitals, graduations, and soccer games. The f/2.8 aperture provides nice bokeh in the right situation, and doesn't penalize you for zooming in.
Features like weather-sealing, 4K video, image stabilization, and an articulating LCD sweeten the pot.
Still, you'll want to keep expectations in check. While the updated processor and focus system will give you a fighting chance of focusing on a moving subject, the FZ300 doesn't consistently hit the mark the way a full-blown DSLR will. It's better than your average superzoom, at least, but understand that you're going to have much better results when you're not capturing fast action—even with the f/2.8 aperture.
In fact, if you don't need that much zoom we'd recommend looking at some options that are better in low light and with tougher subjects. You can't go wrong with something like the Sony Cyber-shot RX100 or Canon PowerShot G7 X for example. They cost about the same as the FZ300 (if not less) and provide much better image quality. If you just need a little bit of telephoto reach you could also look at an entry-level DSLR like the Nikon D3300, which you can pair with 300mm zoom lens (450mm full-frame equivalent) for similar money.
The decision comes down to balancing size, zoom range, performance, and price. The point-and-shoots will give you good quality in a compact package, but lack zoom. The DSLR has similar zoom when paired with the longer 300mm zoom lens, but the entire kit is much bigger. The FZ300 puts it all together in one package, but there are some shots that it just can't consistently get. If zoom is what you're after though, the FZ300 delivers.
By the Numbers
All and all, the FZ300 is a good camera that is held back by its small sensor compared to other cameras in its price range. It's still good, and the features and excellent handling mean it's worth the price, but the image quality leaves something to be desired at times. Compared to other superzooms it stacks up very well, but you're trading a measure of quality for the flexibility that the 24z zoom lens provides.
Color & White Balance
Color performance on the FZ300 is very good for a point-and-shoot. We measured a ∆C 00 (saturation corrected) error of 2.20, and an overall saturation of 93.1% while shooting in the "Natural" color mode. It's a little undersaturated, but it's nothing most people will pick up on. "Scenery" also posted a good score with a ∆C 00 (saturation corrected) error of 2.53, and an overall saturation of 101.5%.
White balance wasn't quite as impressive. While shooting auto, daylight was fantastic (within 100 kelvins), but both incandescent and fluorescent were tough for the camera to pinpoint–inaccuracies well over 1000 kelvins for both. As expected, custom was much more accurate and we recommend it for shooting in anything other than daylight.
Sharpness
Lenses on point-and-shoots have to be good because, unlike a SLR, you're stuck with the lens that it comes with. We know that Panasonic puts a considerable amount of work into these lenses as we've seen with the FZ1000. However, lenses are only as good as the sensor that it's directing the light to and vice versa.
In the case of the FZ300, the lens is probably much better if it was working in tandem with a more robust lens. Unfortunately for the FZ300's lens, it got paired with the smallest kid on the playground and it shows. The result is images that even when in focus, look a bit blurry and don't capture the detail most users are expecting form a camera like this.
Shot to shot
Continuous shooting with a long focal length has to be the main selling point of the FZ300. Whether you're a parent looking to capture their kids soccer game or a fan dying to get a shot of their favorite players from the nose bleeds, the FZ300 has the reach and speed to get that shot before it's gone.
With continuous focus active, we recorded just at 6 fps while shooting JPEG images. However, we really saw the FZ300 shine when we locked the focus and got it to rip through 12+ fps while shooting JPEG + RAW. That kind of speed coupled with the zooming power makes for a fantastic action camera.
Video
The ability to capture 4K footage for just $600 is absolutely a head turning in this part of the market, However, the FZ300's 4K isn't going to compare to most other 4K option out there. We did see higher sharpness levels than a full HD 1080p camera would offer, but it barely broke 1000 line line-pairs per picture height (lp/ph) in bright light–and even less in low-light.
Low-light sensitivity was surprisingly good for a small sensor camera, only requiring 3 lux of light to create an image above 50 IRE. However, the image was hardly what I'd consider useable and the f/2.8 aperture was largely to thank. Artifcating, trailing, and interference were all moderate, but noting that would be noticeable for the applications it's suited for.
Meet the tester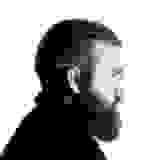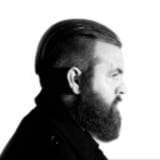 Jackson Ruckar
Photographer / Producer
@JacksonRuckar
As a photojournalist, Jackson has had stints working with bands, the military, and professional baseball teams before landing with Reviewed.com's camera team. Outside of Reviewed.com, he can be found looking for the next game to relieve his "Gamer ADD" or growing his beard.
Checking our work.
Our team is here for one purpose: to help you buy the best stuff and love what you own. Our writers, editors, and lab technicians obsess over the products we cover to make sure you're confident and satisfied. Have a different opinion about something we recommend? Email us and we'll compare notes.
Shoot us an email