The LX100 is an exciting camera for a lot of reasons, but most of all because it packs a full Four Thirds sensor into a body much smaller than your typical DSLR. Add to that a Leica-branded f/1.8–2.8 zoom lens, a very useful electronic viewfinder, and a fantastic control scheme and you have the recipe for one heck of a compact camera.
We just had to check out the LX100 here at Photokina 2014 to see what Panasonic's latest creation was all about.
Dials, dials, dials!
The LX100 takes quite a few design cues from several recent Panasonic cameras, but it's most closely modeled on 2004's Lumix LC1. Like that camera, the LX100 provides you with a robust set of physical controls, a lovely compact grip, a Leica-branded lens, and an electronic viewfinder. Where the LX100 departs from the LC1 is on the inside; it swaps out a 2/3-inch sensor for a Four Thirds sensor.
Despite the larger sensor, the camera itself is still quite compact. It's a bit larger than the GM1 or GM5, but the extra space is put to good use, as Panasonic has littered the body with dials and switches of every kind.
The control scheme is very retro, with dedicated shutter speed, aperture, and exposure compensation dials.
There's no mode dial. Instead, the camera defaults to manual exposure control unless you set either of the shutter speed/aperture dials to their "A" automatic setting.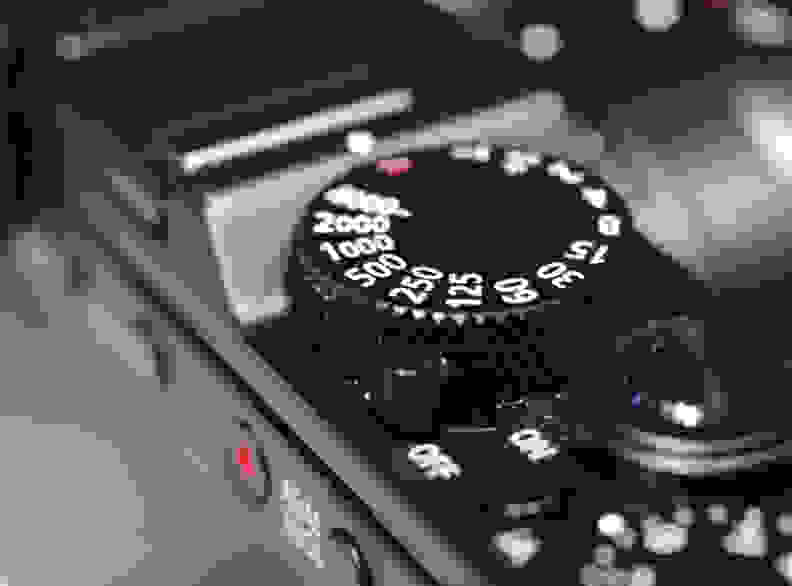 Complementing those three dials is a traditional thumb wheel around back. Alongside that, you'll find various buttons for quick menu, some common shooting settings, WiFi connectivity, and a there-if-you-need-it full auto mode.
On the lens barrel itself there's also a switch for swapping between focus modes and a dedicated switch to take advantage of the multi-aspect ratio sensor. Use that switch to shoot full-resolution 3:2 and 16:9 photos that aren't just cropped from a native 4:3 frame.
The camera itself handles quite well for such a small body. Where the smaller Panasonic GM1 can at times feel cramped, the LX100 gives you a little more room to stretch your legs. The grip fit nicely in my hand and it's contoured to provide plenty of purchase, which makes handling a breeze.
The new electronic viewfinder isn't the best, but we found it more appealing to use than the pop-up EVF on the RX100 III.
The lens has a fast, smooth zoom and locks focus quickly.
Shooting with the LX100 is quite fun if you're into taking manual control, while the camera in general feels snappy and responsive. The lens has a fast, smooth zoom and locks focus quickly. The physical dials all have a healthy amount of resistance and toothy detents, save for the smooth-turning aperture ring on the lens.
There's no mistaking the LX100 for anything but a premium product that is every bit a rival for the Sony RX100 crowd.
There's nothing "Micro" about this Four Thirds sensor
The LX100's highlight feature is, without question, the combination of a massive Four Thirds sensor and a 24–75mm (35mm equivalent) lens with a maximum aperture of f/1.7–2.8. The sensor is the first Four Thirds imager to be placed in a compact camera. It's significantly larger than the 1-inch type sensors found in the Sony RX100 III and the new Canon G7 X.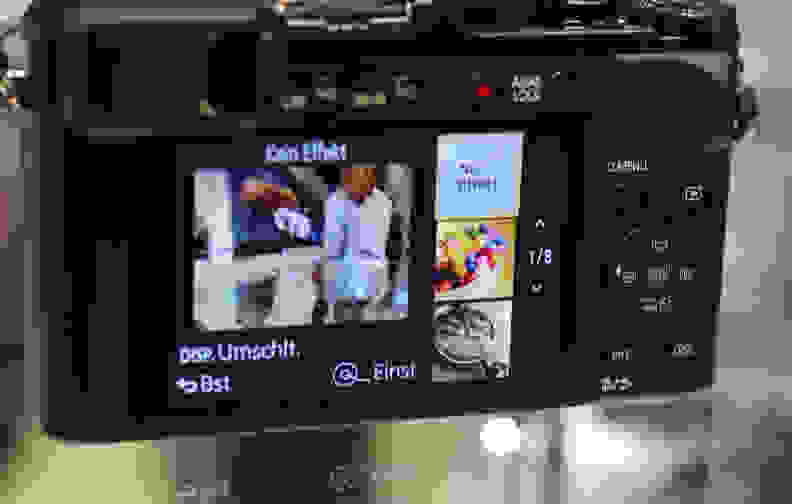 The Leica-branded lens has a useful standard focal range of 24–75mm (35mm equivalent) and it's very compact given the amount of sensor area that it has to cover. Panasonic's reps claimed the lens design is inspired by the spectacular 42.5mm Leica Nocticron, one of the best Micro Four Thirds lenses available.
It has 5 aspherical elements to cut down on optical aberrations and, like the Nocticron, has no "onion ring" effect in its bokeh. It also has a 9-bladed aperture, which should produce nice, rounded out-of-focus highlights.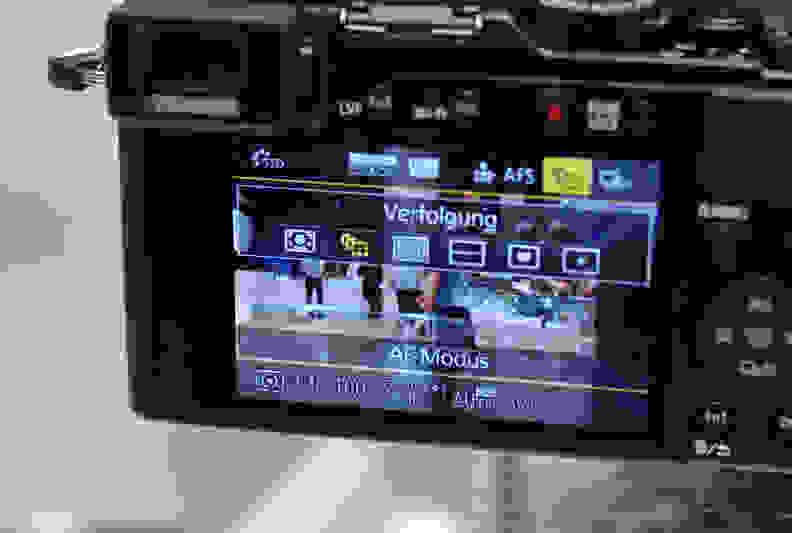 Focusing is nice and snappy as well, with the LX100 utilizing Panasonic's DFD focusing technology, which uses the lens's bokeh profile to speed up autofocus. To that end, the camera can capture up to 6.5 frames per second while tracking a moving subject. In practice we found it had no problems locking onto subjects—even in very dimly lit areas.
In practice we found it had no problems locking onto subjects—even in very dimly lit areas.
The feature list on the LX100 is one that should appeal to a wide variety of photographers. Though the controls are clearly geared towards enthusiasts, the camera also includes WiFi for quickly sharing photos, a dedicated button for accessing color filters, and 4K video. The low-light shooting chops will also come in handy, as there's simply no room for a built-in flash. You can attach an accessory flash via the hot shoe, but it's a bulky solution.
Panasonic executes a headfirst dive into the premium compact game.
The Panasonic LX100 is easily one of the most exciting cameras we've seen at Photokina 2014. It's a call back to some of our favorite Panasonic cameras of the past decade, bringing to bear Panasonic's rich tradition of producing compact cameras with tons of control. It backs that up with many of the innovations we've seen in more recent Panasonic cameras like DFD focus tracking and 4K video shooting.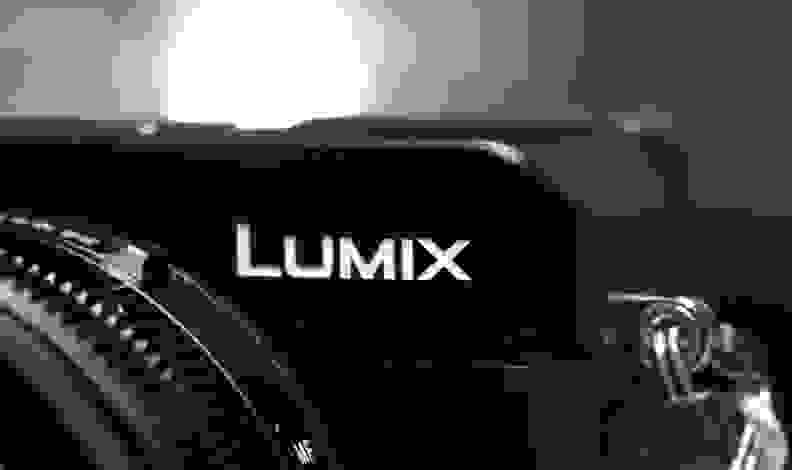 But as exciting as those software features can be, the appeal of the LX100 is all down to its hardware. Getting a Four Thirds sensor in a body this small is impressive, and it's backed up with what should be a stellar lens with a very wide maximum aperture range and a healthy focal range. The LX100 should challenge the best compact cameras on the market at available light street shooting, with a dial-ridden control scheme that scratches that enthusiast itch.
The LX100 is a bit bulkier and about $100 pricier than the RX100 III, but its larger sensor and beefier lens should give it an edge over Sony's top compact.
The obvious comparison point is Sony's RX100 III, which is one of the best point-and-shoots we've ever tested. The LX100 is a bit bulkier and about $100 pricier than the Sony, but its larger sensor and beefier lens should give it an edge over Sony's top compact.
If you're an enthusiast looking for a reliable second camera or simply in the market for a high-end compact with loads of physical control, then the LX100 is one to keep your eye on.
Meet the tester TJ Donegan
Executive Editor
@TJDonegan
TJ is the Executive Editor of Reviewed.com. He is a Massachusetts native and has covered electronics, cameras, TVs, smartphones, parenting, and more for Reviewed. He is from the self-styled "Cranberry Capitol of the World," which is, in fact, a real thing.
See all of TJ Donegan's reviews
Checking our work.
We use standardized and scientific testing methods to scrutinize every product and provide you with objectively accurate results. If you've found different results in your own research, email us and we'll compare notes. If it looks substantial, we'll gladly re-test a product to try and reproduce these results. After all, peer reviews are a critical part of any scientific process.
Shoot us an email