It was a killer combination, providing the kind of image quality rarely seen in the superzoom space. Now the company is back with the new Panasonic Lumix DMC-FZ300 (MSRP $599.99), a splashproof superzoom with a similar Leica-branded 24x f/2.8 zoom lens. Bringing to bear all the creature comforts of a modern high-end point-and-shoot, the FZ300 also adds in burst shooting, improved manual controls, and 4K video to boot.
But is it enough to beat out the rest of the superzoom pack? While it might not quite reach the lofty heights of Panasonic's own superb FZ1000, we wouldn't count the FZ300 out any time soon.
Design & Usability
A familiar face, with a few new introductions
On the outside, the FZ300 looks like it's a serious shooter, with a DSLR-style grip and multiple control wheels. Unlike its predecessors, this is an angular camera without the rounded edges you might be used to with your garden variety point-and-shoot. It looks like it means business, aping the design elements of higher-end cameras.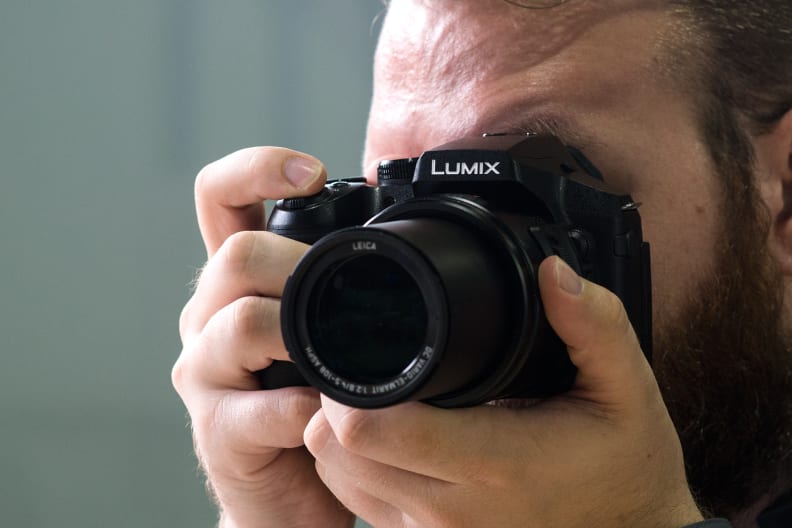 The grip is deep and well-textured, the fleshed-out control scheme will serve enthusiast and beginner alike, and the articulating 3-inch 1040k-dot LCD allows you to really get creative with shooting at odd angles. There are a smattering of programmable function keys, as well as a focus mode select switch where your thumb naturally rests.
The rear control cluster doesn't seem to get in the way, or impede normal camera operation all that much. However, that doesn't mean there aren't some oddities. For example, the barrel-mounted focus dial is fine on its own, but it's accompanied by a bafflingly redundant zoom slider. It really doesn't offer any advantage over the zoom lever around the shutter release, so we expect most users to ignore it until they hit it accidentally.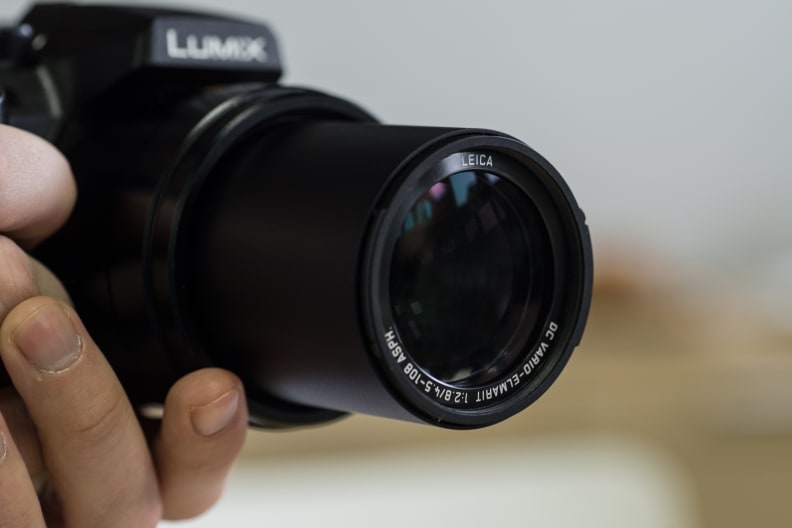 ×
design
The net result, however, is a camera that is lightweight and easy to handle, but still feels like a substantial, premium product. The handling part is especially important, because it's very hard to keep a 600mm (equivalent) lens stable without a tripod. Helping that is the f/2.8 maximum aperture, which lets in loads of light producing sharper photos at faster speeds.
We find that many shooters in the superzoom category, like the Nikon P600 often suffer a massive drop in image quality when zoomed all the way in. This is because the apertures on these cameras close down to around f/5.6 when you zoom in, creating all kinds of problems that result in blurry images and missed opportunities.
When it comes to shooting with the FZ300, the camera offers a full PASM mode dial, along with plenty of scene modes, effects, and an auto mode to give novice users a leg up. While in one of the PASM shooting modes, more granular control of the camera's settings is easily achieved with the control cluster and the control wheel on the top of the FZ300.
Features
Updates for a competitive edge
It today's cutthroat point-and-shoot market, you need a killer feature to stand out from the rest of the crowd. With better and better smartphone cameras eating the bottom out of the market, you're mainly going to buy a point-and-shoot for the features and zoom—and little else.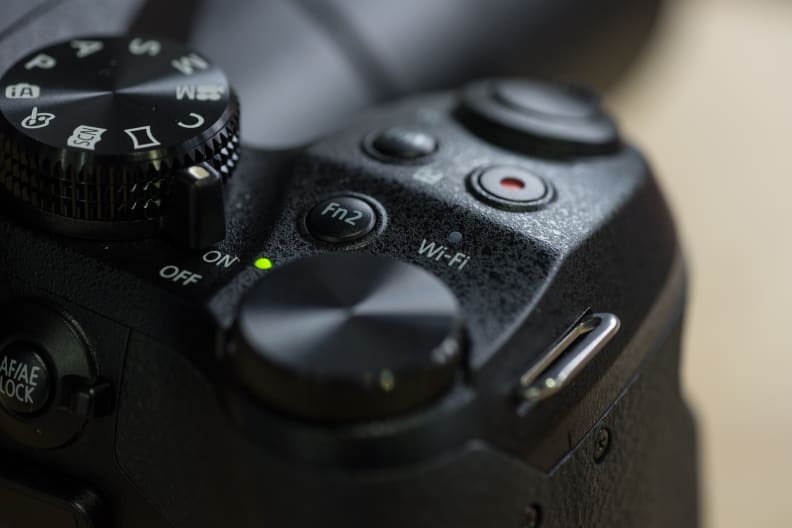 Superzooms remain popular for exactly this reason. Their ability to get a shot from a ridiculous distance away is something even the best smartphone cameras can't do, but it takes more than that to get buyers to shell out over $500 on a dedicated camera. Luckily for Panasonic, the FZ300 has extra features in spades, and it's a compelling list of reasons to buy it over another superzoom.
For example, the FZ300 is dustproof and splashproof: it can handle the normal abuse a camera is likely to suffer while traveling or at the beach. While it can't go underwater, being able to withstand a brief rainstorm or a glass of spilled milk is a great thing for adventurers—or parents.
The camera also offers the ability to shoot 4K video at 30 frames per second. While we're not expecting much in the quality department, the mere ability to shoot at four times the resolution of 1080p allows you to do some pretty special things like Panasonic's own 4K Photo feature. This lets you capture bursts of 4K video and pull out individual, 8-megapixel stills at exactly the right moment.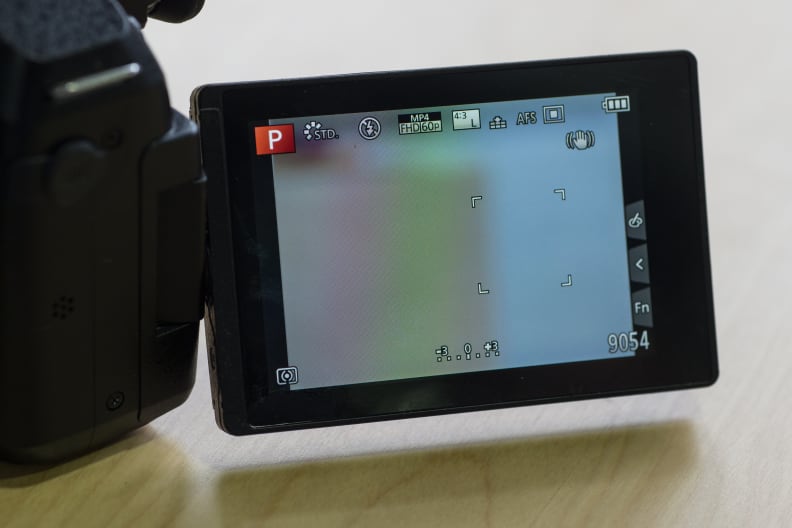 If you absolutely need to share a snap in short order, you can use the FZ300's onboard WiFi and the Image App to quickly port over your pictures without having to use a computer. You can also set up your camera on a tripod or other solid surface and use the remote shooting.
Conclusion
A strong contender for the superzoom crown
Obviously, all of our impressions come with the caveat that we haven't been able to test the camera in our labs. While the specs look great, the relatively small 1/2.3-inch sensor gives us pause, even if it's being supplemented by an f/2.8 lens. That being said, on paper this seems like a solid step ahead for Panasonic. A splashproof superzoom with a wide aperture, 4K video capabilities, and a bunch of upgrades over its previous model certainly has our attention.
Panasonic may be playing it safe, but premium features in a bargain package is a winning formula.
It's especially refreshing to see a company that's willing to buck the trend of simply offering the longest zoom on the market, only to disappoint consumers with poor image quality when fully zoomed in. The FZ300 is a much more sane proposition, and its 600mm (full-frame equivalent) telephoto reach is still nothing to sneeze at. This may not have the huge 1-inch type sensors found in cameras like Panasonic's FZ1000, but it's an intelligent way to capitalize on the benefits of a smaller image sensor.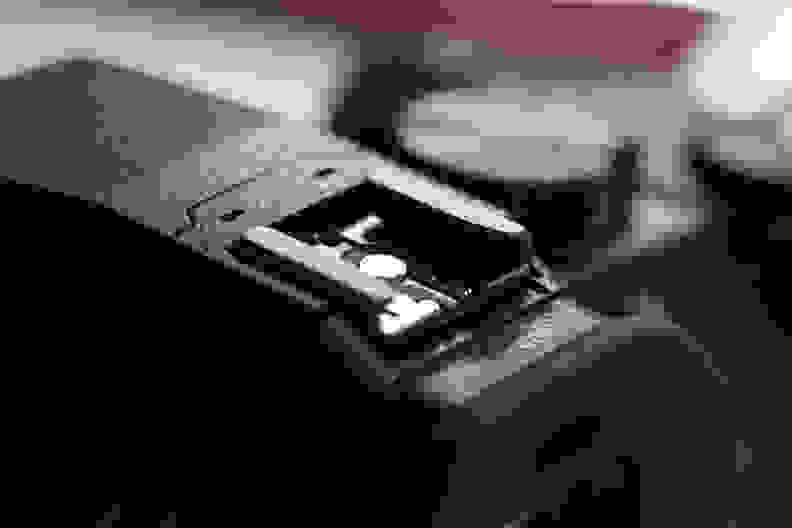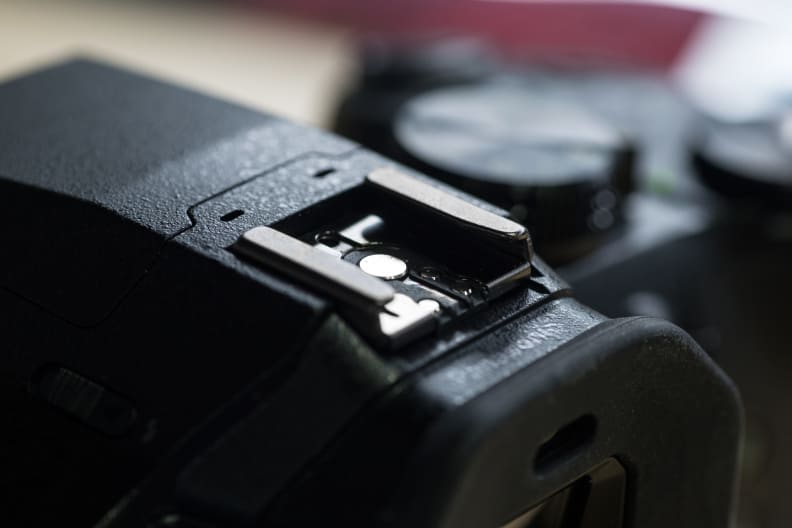 Is that enough to justify its $600 asking price? We'll have to wait for a full performance review to say for sure, but the weather-sealing and f/2.8 zoom lens make a compelling case, with an appealing 4K cherry on top. We'll have to wait until this October to pass final judgement, but it's safe to say the FZ300 is on our shortlist of cameras to check out before 2015 comes to a close.
Related Video
Meet the tester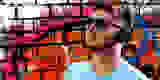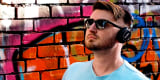 Chris Thomas
Staff Writer, Imaging
@cthomas8888
A seasoned writer and professional photographer, Chris reviews cameras, headphones, smartphones, laptops, and lenses. Educated in Political Science and Linguistics, Chris can often be found building a robot army, snowboarding, or getting ink.
Checking our work.
Our team is here for one purpose: to help you buy the best stuff and love what you own. Our writers, editors, and lab technicians obsess over the products we cover to make sure you're confident and satisfied. Have a different opinion about something we recommend? Email us and we'll compare notes.
Shoot us an email