Panasonic is looking to change that with the new Lumix DMC-GX8 (MSRP $1,199.99 body-only). Designed for serious amateurs, budding videographers, and street photographers, the GX8 has a host of improvements over the GX7 such as a new Venus engine, improved optical image stabilization, and 4K video.
Is that enough to compete in an ever-crowded, shrinking camera market? If first impressions are anything to go by, the GH4 better watch out: this little brother's got game.
Design & Usability
All about the angles.
Truth be told, we were more than a little smitten with the GX7's design. The rounded body, the wide rangefinder-style body, and the soft, plush grip made for one of our favorite mirrorless cameras. While it didn't get the credit that it deserved—it was trapped somewhat in the Olympus E-M1's formidable shadow—it was a heck of a camera with loads of retro appeal.
The GX8 keeps some of that DNA, but when it reminds me less of the GX7 than the GH4. The whole camera is a little sharper, with fewer curves and minimal give. It has a magnesium alloy die cast frame, giving it a heft that lends it a sense of durability that's backed up by the camera's extensive dust and weather-sealing.
The grip is quite deep–much like the newer G-series cameras–and I always felt like I had complete control of the camera. The dials on the pre-production unit we used provided solid resistance and all the controls were well placed. It actually feels very similar to the new G7, though it adds a second control dial and an exposure compensation dial that now sits just below the mode dial.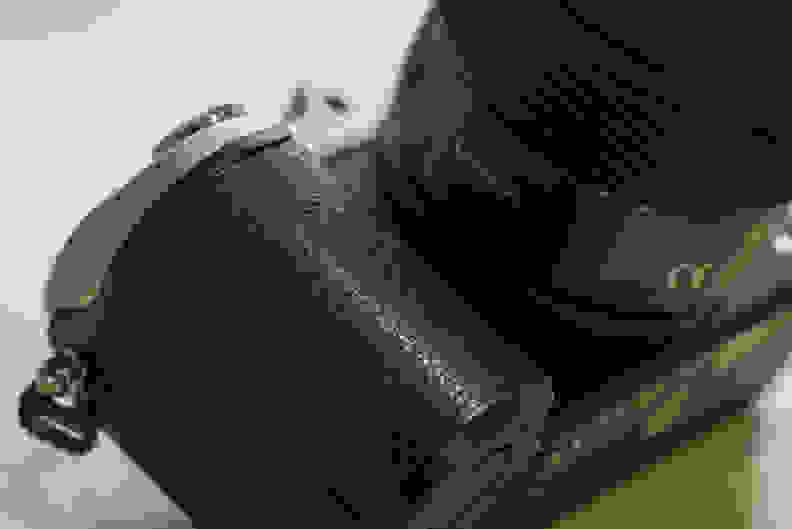 Additionally the rear control dial has a button on top, letting the user quickly swap between various user-assigned settings. Once again, this is something the G7 also offers, but since you also have a dedicated exposure comp. ring these dials are free to control things like shutter speed, aperture, and ISO full-time.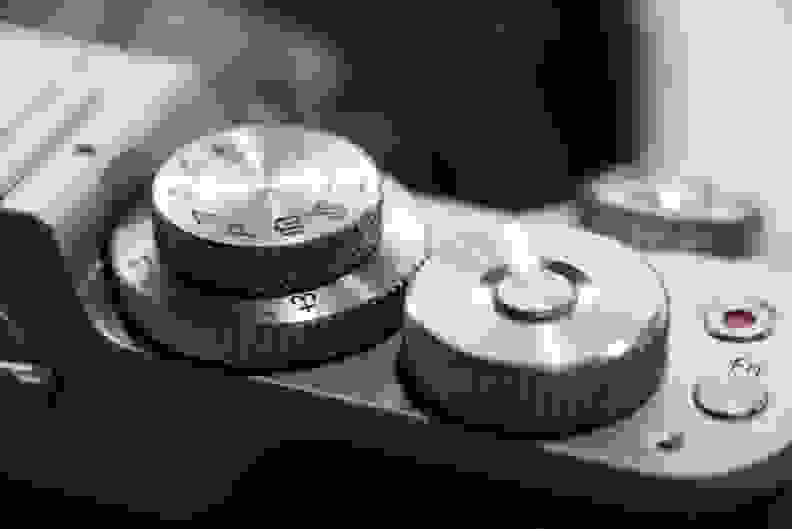 When framing you can use either the flip-out 3-inch, 1,040K-dot rear monitor or the 2,360K-dot tilt-able EVF. As on the GX7 the EVF tilts up to let you frame with the camera held below your eye level—useful on bright days when the LCD is useless. The flip-out LCD is a nice improvement on the GX7, though, as it's less likely to interfere with tripod designs than the tilting LCD on the GX7. It can also rotate to face your subject, essential if you like to use a $1,200 camera to take selfies. (Who doesn't?)
Features
Improvements for everyone!
Inside the GX8, the main improvement comes in the form of a new Live MOS sensor with an increased resolution of 20.3 megapixels and no anti-aliasing filter. Panasonic has given the GX8 a new Venus Engine as well, with a quad-core CPU that enables high speed signal processing. Panasonic claims this will add up to a 15% increase in total system resolution in addition to improved color fidelity, wider dynamic range, and a greater ISO range.
The sensor also features optical stabilization. Unlike Olympus, which features in-body image stabilization in most of its Micro Four Thirds cameras, Panasonic typically relies on OIS built into its lenses. The GX7 was different, featuring in-body stabilization that would kick in when using lenses that weren't stabilized.
The GX8 takes this a step further, with in-body stabilization that can work simultaneously with lens-based OIS, offering improved correction. During stills the lens will handle the most important axes—yaw and pitch—while the body handles linear (up/down, left-right) and adds extra yaw/pitch correction. During video the lens continues controlling yaw/pitch but the in-body stabilization doesn't, though there is electronic stabilization.
In order to make sure that as many lenses are compatible with this as possible, Panasonic will be rolling out firmware updates for most of its OIS lenses already on the market beginning this fall. Only three lenses will not be able to be updated, the 14-45mm f/3.5-5.6, 45-200mm f/4.0-5.6, and 100-300mm F/4.0-5.6.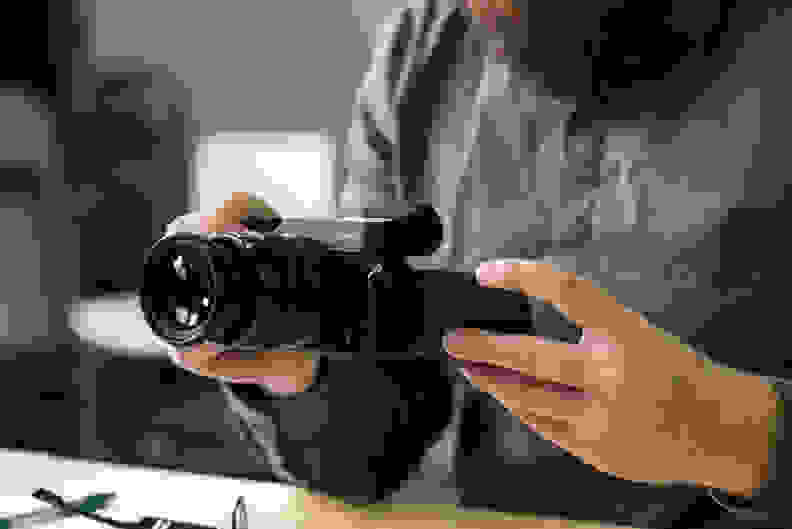 The G-series is well known for its incredible video performance thanks to cameras like the GH4 and Panasonic is bringing some of that pedigree to the GX8. Users can shoot 4K video in 30p or 24p with MP4 formatting and 1080/60p with either AVCHD Progressive or MP4 (H.264) formatting with full-time autofocus for both.
The GX8 will also feature a 2.5mm external microphone jack and a number of video-friendly features like full manual exposure control, focus peaking, zebra exposure warnings, and more. It won't feature a headphone jack or the GH4's super high bitrate 1080p recording, but it should scratch the video itch for all but the most dedicated videophiles.
The GX8 also includes Panasonic's 4K Photo mode, similar to recent Panasonic gameras. This mode allows users to essentially capture bursts of 4K-size photos (approximately 8 megapixels) at 30 frames per second, giving you an easy way to isolate brief moments during action. Finally, the GX8 has WiFi and NFC (near field communication) connections for sharing media instantly to social media via smart devices.
Conclusion
A better GX7 in almost every way.
The GX7 is one of those cameras that just seemed to arrive at the wrong time. While it was a superb camera and wasn't a flop by any means, it debuted just before a wave of high-end mirrorless cameras that simply stole the show. Cameras like the Olympus OM-D E-M1 proved that there was a desire for pro-grade mirrorless cameras. That left little room for the retro-inspired GX7, which was nearly as good but only slightly cheaper.
Since the GX7, Panasonic has also found significant success with pro-grade mirrorless cameras of its own. Chief among those is the video-centric GH4, which features a more DSLR-style body that eschews many of the "retro" design elements that inspired cameras like the GX7. The GX8 feels like a nice mix of the two, preserving much of the GX7's body style while adopting some of the GH4's features and design.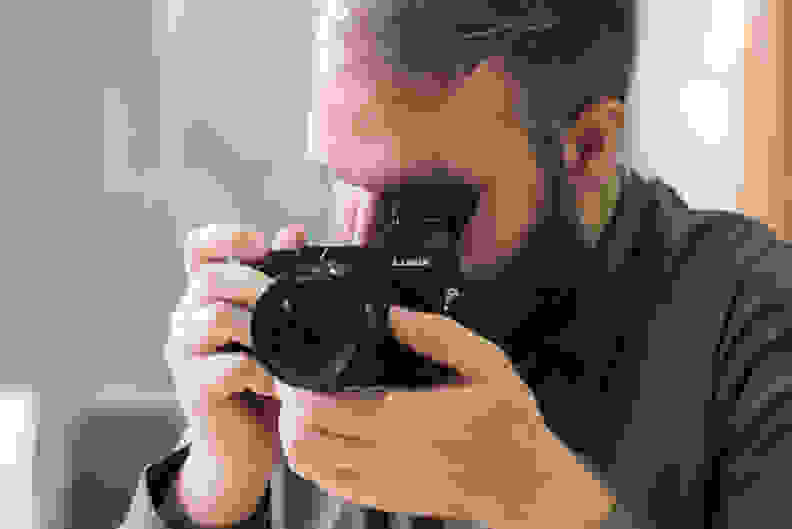 While we were impressed with it during our limited hands-on time, we won't know exactly how it stacks up until we get it into the labs later this year. But based on our initial time with the camera, the samples we've seen, and what we've come to expect from Panasonic, it's safe to say that we're excited to see what it can do.
The only question we have is whether it can do enough to justify its $1,199.99 body-only asking price. With no kit options on the horizon it's clear that Panasonic sees this as an enthusiast camera first and foremost, appealing to Micro Four Thirds shooters who already own several lenses who want most of the GH4's juice but without the squeeze.
We'll have to wait until we get a final unit into our test labs before we can pass judgement, but with so many good sub-$1,000 mirrorless cameras on the market, the GX8's got a long road left to travel.
Related Video
Meet the tester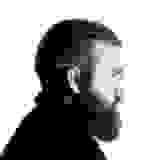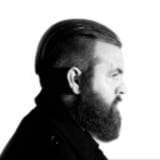 Jackson Ruckar
Photographer / Producer
@JacksonRuckar
As a photojournalist, Jackson has had stints working with bands, the military, and professional baseball teams before landing with Reviewed.com's camera team. Outside of Reviewed.com, he can be found looking for the next game to relieve his "Gamer ADD" or growing his beard.
Checking our work.
Our team is here for one purpose: to help you buy the best stuff and love what you own. Our writers, editors, and lab technicians obsess over the products we cover to make sure you're confident and satisfied. Have a different opinion about something we recommend? Email us and we'll compare notes.
Shoot us an email