Back
A 2-inch, 85,000-pixel LCD fills the left side of the Lumix LS2's back. To the right of the LCD, there is a status light, which shows when the flash is recharging or when images are being written to memory. Below that are the Display/High Angle button, which controls the LCD display, and the Burst Mode/Delete button.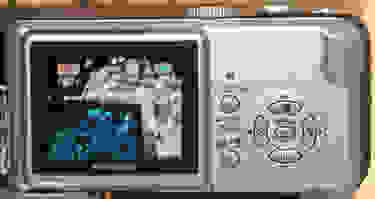 The 4-way controller is in the lower right corner of the camera. All five of its buttons have direct functions as well as a part in screen navigation. The top button accesses exposure compensation, bracketing and white balance compensation. The left button activates the self-timer, and the center button brings up the menu and acts as the "Set" button in menus. The right button controls the flash mode, and the bottom button brings up the last image shot for review.
As small wedge at the top right corner acts as a thumb rest, and dimples next to it are intended to improve the grip.
**Top

**The shutter release is a round chrome button surrounded by a collar that pivots to control zoom in shooting mode and magnification in playback mode. The power switch is a small slider. Optical Image Stabilization is activated with a small round button near the shutter release. The mode dial is a small control that overhangs the back edge of the camera slightly. It's just about centered right to left. The camera is labeled "Panasonic DMC-LS2" on the left half of its top panel.
Right
The strap lug is recessed into the top edge of the right side. It's in a convenient spot for users who want a strap, and it won't get in the way of holding the camera. The battery compartment door is on the right side as well. It does not have a separate latch, which would be more secure than its press-and-slide closure. Though the user's hand will wrap around the side comfortably, the surface does not have any texture to improve the grip.
**Left

**The Lumix LS2's USB 2.0, DC in port and A/V port are on the left side of the camera, under a resilient plastic cover. There is no strap lug on the left side of the camera, since it is unlikely that users will want to hang the lightweight Lumix LS2 around their necks.
**Bottom

**The tripod socket was hidden under a security device on the sample Lumix LS2 we inspected, but it's on the far left of the bottom, relatively near the lens axis. It's easier to line up images on a tripod when the lens axis is directly over the tripod's pivots.
The SD media card door is on the bottom of the camera. It slides open under some pressure. Again, we'd like to see a latching door – they're more durable and less likely to open accidentally.
Viewfinder
The Lumix LS2 does not have a viewfinder. The LCD display takes its place. In general, we see that as a wise choice for a camera at this price point– only a tiny optical viewfinder could fit on such a small camera.
LCD
A 2-inch, 87,000-pixel LCD is small and low-resolution, both in comparison to other compact cameras and as a tool to evaluate images. It may not make sense to put a larger unit in a $200 camera, but regardless of price, users will wish they had a larger, clearer view. The image is contrasty, with bright colors, and functions well in low light. We couldn't evaluate it in sunlight, which is a hard and more revealing test for displays.
The LCD is a TFT unit, and Panasonic says it's brighter than previous units. Like all LCD units, it darkens when viewed from much of an angle. Sideways views are better than the view from above and below, so it remains useful for sharing images with one or two friends. Panasonic added a "High Angle" setting, which significantly brightens the image, so the LCD is easier to see from below. This option will be useful for taking shots while holding the camera overhead.
Flash
The Lumix LS2's flash is small and close to the lens, meaning that red-eye could be a problem. The LS2 addresses this with a red-eye reduction preflash, which works, but increases the shutter lag. The flash itself produces harsh shadows, and because the flash is to the side of the lens, the shadows are cast to the side of the subject.
The flash has enough coverage to light the width of the wide angle view, and seemed to cast light evenly across the field of view. Panasonic says its reach extends 12 feet in wide angle mode, but only 6 feet in telephoto. At 6 feet, the telephoto shot will be a close-up.
Zoom Lens
The Lumix DC Vario is a 5.8 to 17.4mm zoom with a maximum aperture that runs from f/2.8 to f/5. The lens is comparable to a 35 to 105mm lens on a 35mm camera, for a moderate wide angle to a short telephoto. Snapshooters will probably find the range adequate for most of their shots. The wide angle is a little bit wider than some of the super zooms offer, and should help with group pictures. On the other end, the telephoto will be good for portraits, but isn't powerful enough for sports or wildlife.
A 3x zoom with this lens's aperture range is not a particularly ambitious design, which partly explains why it doesn't suffer from much distortion or color fringing, two problems common in more radical lenses.
MEGA O.I.S., Panasonic's trademark optical image stabilization system, is the outstanding feature in the lens. Apparently the full system, not a stripped-down economy version, the stabilization routine on the LS2 seems to be every bit as effective as it is on the more expensive cameras in the line. O.I.S. works in two modes: one stabilizes the image only while taking a picture and the other stabilizes constantly, to make it easier to frame the shot. Shooting-only mode is more effective, but constant mode can be a big help.
Model Design / Appearance
The general shape of small cameras have gone in two directions: some are flat, like a deck of cards, and some are boxy, like a Twinkie. The Lumix LS2 is more like the latter. The shape is more stable – the camera isn't apt to tip forward and back as much as the flat ones are. This type of shape is also less glamorous and therefore less expensive.
The design is very functional, and Panasonic's choice of materials and impressive level of fit and finish suggest that the Lumix LS2 will be durable camera.
Size / Portability
At 4.35 x 2.11 x 1.22 inches and 6.5 ounces fully loaded, the Lumix LS2 is small and light enough for some pockets, and many purses and bags. We wish it were sealed better – the telescoping lens assembly has gaps that could admit dust and crud. No matter what it's put in, it should be put inside a case first.
Given its size and weight, we expect many people will use it on a wrist strap, which ought to be a comfortable way of carrying it while shooting.
Handling Ability
The Lumix LS2's boxy shape makes it relatively resistant to tipping, and comfortable to use. On the other hand, the surface is hard and smooth, not rubbery, so it is more slippery than competing cameras with gripping surfaces.
The controls and interface are simple and logical. The flash and lens and other working parts are laid out so that it would be very hard to block them simply by holding the camera. The top and bottom of the camera are pretty much bare on the left side, making a convenient grip for the user's left hand.
Control Button Dial Positioning / Size

**The Lumix LS2's shutter release and zoom control are small. The shutter release works with a very slight press, and doesn't have enough resistance when it's pressed halfway, so we ended up taking shots accidentally. The zoom controller would be easier to use if it were larger. On the bright side, the zoom controller's responsiveness is good – it stopped as soon as pressure was **released, so it didn't overshoot the setting.


The 4-way controller buttons are flat, and might be difficult to handle for a person with large fingers. The buttons next to the 4-way were wisely placed – everything the user needs to manage the menu-based functions is conveniently close together.
The O.I.S. button is on top of the camera, which is puzzling. It seems likely that most users will leave it on all the time – it could even be a menu item rather than a direct control button.
Menu
The Lumix LS2's menus are subdivided into Shooting, Set-up and Playback. Shooting and Playback menus are only available when the camera is the modes of the same name. The menus appear in a readable font. Some menu items show on a live preview, while most appear on a gray background.
The shooting menus are logically set up, covering key controls such as ISO and White balance, image format, size and quality, autofocus mode and so on. One interesting item allows the user to set the longest shutter speed available in auto mode (1/8 of a second), preventing the camera from taking timed exposures when the user is not using a tripod. Set-up items include monitor brightness, the length of time images appear on the LCD after shooting and the type of battery installed. The offered menu is pared down to just a few items when the camera is set to Simple mode, allowing the user to set only image size, battery type, beep noise and the time.
The Playback menu includes options to crop and downsize images, to run a slide show and copy images, as well as print them.
The Lumix LS2 is a simple camera, and its menus are short compared to more ambitious cameras. The menus are tabbed, so the user can jump from setup to the other active menu. Other than that, there aren't shortcuts to jump around the interface.
Ease of Use
Snapshooters have the option of setting the Lumix LS2 to Simple mode, which thoroughly automates every photographic parameter, and hides them to boot. It doesn't get simpler than that. The custom image presets have help screens explaining their function. The live histogram and white balance preview show the user the effect of some of the manual controls.
The downside of the Lumix LS2 interface is its lack of manual control. Though it offers exposure compensation, there is no direct control of aperture or shutter speed. There is no manual focus control, though admittedly, we've been disappointed with the manual focus modes on other compacts; besides, the sort of manual control that might be offered for only $200 could make some people hesitate.
A user who wants an automatic camera with the option to deviate only a bit from the automated settings will have an easy time with the Lumix LS2.
Auto Mode
The Simple Mode on the Lumix LS2 takes control of everything important but file size, zoom, and when the user presses the shutter. The camera also offers a program mode, which automatically controls both aperture and shutter speed, but lets the user set ISO, white balance, autofocus mode and other settings. The Lumix LS2 offers an exposure bracketing option as well. In auto ISO, the LS2 intelligently kept the setting low as long as possible, a wise strategy for a camera with noise problems.
Movie Mode
With a maximum resolution of 320 x 240, the Lumix LS2's movie mode is a disappointment. 640 x 480 is close enough to regular broadcast television, and the lower quality setting is decidedly inferior. The LS2 offers frame rates of 30 and 10 frames per second. 30 fps shows smooth motion, while 10 is jerky, though a video clip shot at low resolution and 10 fps will be relatively small. The LS2 does not record sound.
Drive / Burst Mode
The Lumix LS2 has three burst modes, called High, Low and Infinite. High is supposed to shoot at 3 frames per second and Low at 2 fps. Both will shoot a burst of 3 frames at high resolution and Fine quality. It takes several seconds for the camera to save a burst of images before it's ready to take more. Infinite mode shoots much more slowly, but it writes to memory continuously, and is meant to shoot continuously until the memory is full.
A self-timer with either a 2- or 10-second delay rounds out the burst features.
Playback Mode
Users can review, display and manage images on the Lumix LS2 through the Playback mode. The display can show 25, 16 or 9 thumbnail images at a time, or enlarge an image up to 8x. The display will show shooting information, a histogram or the image by itself.
The slide show function on the Lumix LS2 allows the user to show either all the images in memory or a selection of them, and allows the user to set the interval for which each image is displayed. It does not offer a choice of transitions. Slide shows appear on the LCD, or on a television, if one is connected via the A/V port.
The Lumix LS2 can crop or down sample images, copy them to internal memory and print via DPOF standards. The delete function can do away with one image, a selected group or every one on the camera.
Custom Image Presets
Custom image presets are called Scene Modes on the Lumix LS2, and they include: Portrait, Sports, Scenery, Night Scenery, Night Portrait, Fireworks, Party, Snow, Soft Skin, Starry Sky, Candle, Food and Baby 1 & 2. The modes are logical collections of settings, and ought to serve casual shooters well. The unusual "Starry Sky" takes exposures of 15, 30 or 60 seconds, and requires a tripod. Baby 1 and 2 are identical. They can be customized to show the child's age or birth date in the image, and the two settings allow the user to have settings for each of two children. (I suppose Panasonic assumes that if a third child comes along, the user will be tired of the first child by that point and switch that setting to the new baby's birth date. Another possibility would be to get another Lumix LS2, which would allow the possibility of adding a fourth child, or the dog.)
Manual Control Options
Exposure controls are limited on the Lumix LS2. The aperture and shutter can't be set directly, though there is exposure compensation. White Balance is what the Lumix LS2 user can really tweak. The camera offers custom white balance and fine-tuning.
Focus

Autofocus
The Lumix LS2's autofocus system offers 5-, 3-, or 1-area autofocus, plus a high-speed autofocus option. In addition to the 1-area option, there is also a spot autofocus mode, which senses a smaller area. The options aside, the focus system seemed as quick and accurate as the systems on competing cameras. It performed well in low light. Accuracy and low light performance are usually pretty good on compacts with 3x zooms. The current systems are more challenged by longer zooms. Speed is usually the limiting factor in compact camera autofocus, so we were pleased to see the high speed mode. We could not judge it in our brief look at the camera for this first impression, but we expect to review it more fully when we test the camera.
*Manual Focus

*There is no manual focus function on the Lumix LS2. We have been disappointed by manual systems on competing cameras, and it may be that Panasonic simply left off a feature that can't be done well on a compact with a small LCD.
Metering
Panasonic calls its metering "Intelligent Multiple," which means that the Lumix LS2 takes a number of separate readings across the frame and compares them to settle on an exposure. The system works well in automatic modes, which are the vital ones on the Lumix LS2. The system worked pretty well in backlit scenes, producing usable images consistently, though sometimes a little exposure compensation would have benefited things a bit.
Exposure
The exposure compensation control allows plus or minus two stops of adjustment in 1/3-stop increments, but no direct control of aperture or shutter speed. The bracketing function offers the same range and increment.
White Balance
Here's where the Lumix LS2 surprises. Its auto white balance works well, and it has a limited number of presets: Daylight, Cloudy and Halogen. It includes a manual custom white balance, a feature we find very important – in scenes that mix types of light or contain fluorescent tubes that gradually shift color, presets often miss the mark. The Lumix LS2's custom preset works well.
The surprising thing is that the Lumix LS2 includes an effective, flexible and easy-to-use white balance fine adjustment. The control is on a par with fine-tuning on advanced DSLRs. It's accessed through the exposure compensation button – pressing it three times brings up a 20-step scale. Each step represents 150 degrees Kelvin, and the user can warm or cool the balance up to 1500K via the control. It's a remarkable tool on its own, and on a $200 compact its unheard of. 
ISO
The Lumix LS2 offers ISOs of 80, 100, 200 and 400, plus an auto setting. To limit noise, it's best to leave it set at 80 or 100. ISO is a menu setting. There is no direct, one-button access to the control.
Shutter Speed
The Lumix LS2 has a maximum shutter speed of 1/2000. It's not clear how slow the shutter will go in normal shooting, though in Starry Sky, it will take exposures of 15, 30 or 60 seconds. We expect to have better information for our full review of the camera.
Aperture
The Lumix LS2 apparently has only two aperture settings at each focal length – wide open and two stops smaller. So, at wide angle, the setting is either f/2.8 or f/5.6, and at telephoto, it's f/5 or f/10. Again, we'll learn more as we conduct our full review.
**Picture Quality / Size Options

**In its native 4:3 format, the Lumix LS2 offers image sizes of 2560 x 1920, 2048 x 1536, 1600 x 1200, 1280 x 960 and 640 x 480. In 3:2 format, it offers 2560 x 1712 and 2048 x 1360. In 16:9, the choices are 2560 x 1440 and 1920 x 1080. The compression options are Fine and Standard. The Lumix LS2 writes JPEGs only.
Picture Effects Mode
"Picture Adjust" controls saturation and offers three settings: Vivid, Standard and Natural, in order of decreasing saturation. "Color Effects" makes more obvious changes. Its options are: Black and White, Sepia, Cool and Warm.
Connectivity

Software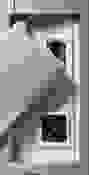 Panasonic packs the Lumix LS2 with Lumix Simple Viewer and two packages from Arcsoft: PhotoBase and PhotoImpression. The software allows the user to download images to a personal computer to organize, edit and print them, and to copy them for emailing and web posting.
*Jacks, Ports, Plugs

*The Lumix LS2 accepts an external power supply, and has a jack for USB 2.0 and analog video out.
Direct Print Options
The direct printing options on the Lumix LS2 are basic but easy to use. The camera can print directly to PictBridge printers and create DPOF print orders, selecting the number of copies for each selected image.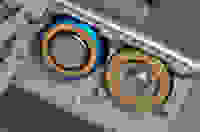 Battery
The Lumix LS2 comes with a pair of Panasonic Oxyride AA cells, the company's high-capacity disposable cells. Panasonic predicts a 250-shot life for a pair. The camera can also use rechargeable NiMH batteries or alkalines, though alkalines won't last long.
Memory
The Lumix LS2 has 14MB built in for image storage, and accepts SD media. SD cards are the most common memory format for compact cameras, so they're relatively cheap and easy to find. In our experience, they're durable and convenient as well.
Other Features

High Angle viewing - The LCD can be switched so it is easier to see from below, for taking pictures with the camera held above eye-level.
*White Balance fine adjustment - *The Lumix LS2's white balance settings can be tweaked in 150-degree increments. We already mentioned it when discussing White Balance, but it's so remarkable on a camera at this price point that it bears repeating.
Initial Performance Assessment
*Lens

*The Lumix DC Vario lens has 7 elements in 6 groups, with 3 aspherical surfaces, according to Panasonic. It runs from 5.8 to 17.4mm, for a 3x zoom range comparable to 35 to 105mm on 35mm. That's a useful range for snapshots, and a standard one for compact cameras.
We did not have the chance to do rigorous tests of the lens, but we did not notice barrel distortion, which is common at the wide angle end of zoom ranges. We saw very slight color fringing, but not enough to be noticeable in snapshot-sized prints. The lens seemed pretty sharp over the range of the zoom as well.
*Speed / Timing

*The Lumix LS2 takes a second or two to start up – not long for a compact camera, but long enough that the user should keep it on in situations where a shot might come up suddenly. Panasonic notes that their Venus processing engine speeds up shutter response, though the autofocus system adds a delay between pressing the shutter and the actual shot. Users will have to learn to anticipate their shots a bit. This is common with compact cameras in general, and it's a source of frustration for many users.
The Lumix LS2 has three burst modes, called High, Low and Infinite. Panasonic reports that High shoots at 3 frames per second, and Low at 2 fps. We can't verify those numbers in this first look, but we'd note that burst rate is measured from the first exposure to the last – not from when the shutter is pressed. The shutter lag remains. In either High or Low modes, the Lumix LS2 will shoot 3 Fine quality 5 megapixel images. Infinite mode is much slower, but will continue for as long as there room on the SD card to hold the images.
*Noise

*All small compact cameras – ones with imaging devices in the range of 1/2.5 inches – have trouble with image noise. It seems to be more or less a law of nature. The problem gets worse as ISOs go up. All manufacturers battle noise with in-camera processing, as the data from the sensor is converted into a JPEG.
The Lumix LS2 is less successful at this than many other compact cameras. Though we found the camera's results at ISO 80 and 100 pleasing, they were noisier than the results from competing compact cameras. At higher ISOs, the Lumix LS2's results deteriorated. We found the images taken at ISO 400 blotchy, and expect that even 4 x 6 prints will show the problem noticeably.
*Color

*The Lumix LS2 seems to punch up colors, which is typical of compact cameras, and a characteristic that tends to please snapshot shooters. The Lumix LS2 punches up reds in particular, which tends to lead to bright, healthy-looking skin tones. We also noted some saturated greens and blues in our test shots, showing a more balanced color response than we've seen in some other cameras.
This sort of color evaluation is subjective. In our full review, we'll test the camera's color response a controlled setting, and have quantitative results.
*Sharpness

*The Lumix LS2's image sharpness suffers because of the noise problem, and apparently because of the camera's noise suppression routine. The images do not look as sharp as those from many competing cameras.
Value
For $200, the Lumix LS2 offers very effective image stabilization and 5 megapixel resolution. That's hard to pass up, though Pansonic's Lumix LZ3 offers the same thing, plus a 6x zoom, for another $30. That could be a tough choice.
Image noise is a concern with this camera. There are cameras at comparable prices that deliver lower noise, although they lack image stabilization. Panasonic is right that camera motion ruins more snapshots than anything else. Stabilization is necessary, and it's a bargain at $200. The Lumix LS2 is a great deal for the money.
Who It's For?

Point-and-Shooters - The Lumix LS2 suits the point-and-shooter. It's simple to use and offers image stabilization, which ought to mean fewer blurry shots.
Budget Consumers - Again, a good fit. The Lumix LS2 is $200, for image stabilization and excellent white balance on the cheap.
Gadget Freaks - On the assumption that gadget freaks love stabilization – it senses your movement and does the opposite! -- we guess that a few of them will see the LS2 as a way to get some tech on the cheap. And did we mention the excellent and unusual white balance options?
Manual Control Freaks - Great as the white balance is, Manual Control Freaks will want more control elsewhere. It's lack of exposure control, and its image noise, with be a turn off for this crowd.
Pros / Serious Hobbyists - This group wants more control and better image quality that the Lumix LS2 offers.
Conclusion
We hope that Panasonic starts a trend by offering such low-cost image stabilization. We're not sure competitors will or can do it as well; MEGA O.I.S. appears to be very good stabilization on the Lumix LS2, and has been excellent on previous Panasonics. The Lumix LS2's automatic modes seem solid: in limited testing they delivered good exposures and correct focus. We look forward to the chance to give it a closer look, and to examine the noise levels in a controlled environment.
It's encouraging to see attention lavished on white balance, since a fine-tune of this feature could warm up skin tones or add a chilly effect to a twilight landscape. The Lumix LS2 ought to be a fun camera for beginners, particularly if they explore the camera's unique feature set.
Meet the tester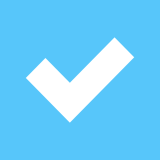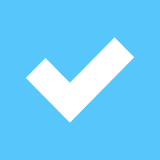 Patrick Singleton
Editor
Checking our work.
We use standardized and scientific testing methods to scrutinize every product and provide you with objectively accurate results. If you've found different results in your own research, email us and we'll compare notes. If it looks substantial, we'll gladly re-test a product to try and reproduce these results. After all, peer reviews are a critical part of any scientific process.
Shoot us an email