Introduction
Design & Usability
A sturdy body, impressive lens, and solid handling—exactly what we expect from the LX series.
The Panasonic LX series has always been respected for superb build quality and ergonomics—so much so that you'll find the exact same cameras rebranded as Leica D-Lux models in boutique stores worldwide, at more than double the price. As you'd expect, the body of the LX7 is extremely high quality, though still quite compact. While it's not ideal, the camera's handling is pretty tolerable in spite of its tiny frame, even when using it for longer periods of time. The front panel has a small but grippy rubberized area, with a steep angle on the lens side, giving the fingertips something to latch onto.
The formula for cameras like the LX7 has generally called for combining a larger-than-normal image sensor with a lens that opens up to wide apertures, allowing in plenty of light and keeping depth of field slim. While the LX7's 1/1.7-inch sensor qualifies as "larger than normal" (with about twice the area of your typical 1/2.3-inch sensor), the Sony RX100's 1-inch sensor makes it look rather petite.
That said, there's more to a camera than the sensor size; it's equally important that it produce fine images, offer responsive performance, and control well. The LX7's controls are fairly comfortable, and the physical aperture ring around the lens barrel was a definite highlight for us. However, unlike the lens rings found on some competing cameras—such as the Sony RX100, Olympus XZ-2, and Canon S110—the LX7's can't be customized to serve other purposes. Aperture-priority mode shooters won't mind all that much, but if you're a full manual shooter the lack of flexibility here might be a nuisance. And it's a silly limitation regardless, since the aperture is electronically controlled, rather than physically adjusted by the ring itself.
Features
Manual control galore, with the usual array of compact camera features
The LX7 ignores some of the trendier features that have cropped up recently in favor of better video quality and improved continuous shooting performance. We're prepared to wager that most users won't miss WiFi connectivity or GPS functionality when they're getting improved performance in exchange. Sure, amateur photography these days may have increasingly more to do with social media sharing, but there's definitely still a place for a serious, traditional compact camera like the LX7.
There isn't much in the LX7 that we haven't seen before.
To achieve that serious camera status, the LX7's engineers spent some time refining its manual controls for advanced shooters; there isn't much in the LX7 that we haven't seen before, but most everything is very well thought out. There's the usual batch of PASM modes, an intelligent auto mode, two user-customizable modes, and dedicated settings on the dial for video, scene, and creative modes. The creative modes are well done, and they offer something quick and easy for those who are not as familiar with the more arcane arts of manual photography.
Videos can be recorded at full-HD 1080/60p, with a maximum bitrate of 28Mbps. For a compact camera that's pretty impressive, and this is clearly one area where Panasonic is drawing from their Micro Four Thirds and camcorder-based videography chops. Sadly, manual control of video recording is virtually nonexistent. For a camera clearly aimed at advanced amateurs, the inability to control shutter speed, ISO, or aperture while recording seems like massive oversight, especially given the presence of a dedicated aperture dial. On the other hand, the LX7's reliable continuous autofocus is a big plus.
Performance
Although the LX7 aced many of our tests in the lab, its scores didn't always translate to gorgeous shots in the field.
This was a very tough review—a case where the lab scores don't tell the full story. Judging by our test results you'd think this camera rivals the Sony RX100, or the Canon S110. And in technical terms the LX7 does look great—on paper. We were particularly impressed by the accurate color score, as well as the Leica lens' excellent sharpness, but the real-world images often looked less than stellar, especially when relying on the in-camera JPEG engine. The LX7's RAW shots really come to life when post-processed, but they still aren't as attractive as the JPEG shots we took with the Sony RX100.
The LX7 is right among the fastest cameras in its class.
We were impressed by the LX7's continuous shooting abilities, though. We clocked burst speeds at a maximum of 11.9 frames per second, a tad better even than Panasonic's own claim, but the rate dropped to 10.8 frames per second at ISO 3200, presumably due to the extra noise reduction processing. At full resolution the buffer maxes out at 12 images, and while RAW shooting fills the buffer a bit quicker, it captures shots at nearly the same rate. This puts it right among the fastest cameras in its class, most of which can capture 10 shots in a one-second burst before stopping to take a breath.
In video tests we found that the LX7 handles noise exceptionally well. Ghosting and artifacting are both utterly nonexistent in our motion test footage. We've deducted a few points in the smoothness column, but this is due solely to the complications and frustrations that arise from dealing with 60p footage, which has playback issues with some specific hardware and software combinations (you definitely need a powerful rig). The sharpness of the lens was quite good, letting the LX7 capture up to 600 line widths per picture height with ease, even in dim lighting.
Conclusion
On the LX7, all that glitters is not gold.
On paper, you'd expect the Panasonic LX7 to perform as well as or better than its vaunted rivals, the Sony RX100 and Canon S110. With a Leica-branded f/1.4 lens, a 1/1.7-inch image sensor, and the processing power to shoot 12 frames per second and 1080/60p video, this should've been a winner. If anything, the LX7 was just proof positive that stellar lab results alone don't make a great camera.
The sad truth is images captured with the LX7 just aren't very attractive. They're flat, appear soft due to excessive noise reduction, and (even with an f/1.4 lens) the bokeh is generally unappealing. When you take a shot with the LX7, the rich detail of the world you were trying to capture is often lost in a muddled, overprocessed mess. The results are better than what you'll get from the vast majority of point-and-shoot cameras on the market, but the LX7 is fighting for supremacy in the highest echelons of the advanced compact market—and there it comes up short.
When shooting with the RX100, the images almost made us forget we were using a compact. Not so with the LX7. Instead, we constantly found ourselves butting up against the limitations of what this camera could do. Shooting in RAW alleviated these issues to a certain extent, but not to the degree that we could recommend it over the Canon S110 or Sony RX100.
What we'd like to see in the LX9 is a bigger, better sensor. A f/1.4 lens is a feature worth bragging about, but it's nothing without a big sensor to bathe in its ample light. The combination of Sony's bigger 1-inch chip and f/1.8 lens simply provide far better bokeh and shallower depth of field. Also, we're not usually ones for megapixel wars, but the RX100 has literally double the resolution; there's just so much more data to work with. The LX7 is a good camera, but there's little reason to recommend it when a similar, superior product exists in the same price range.
Science Introduction
Excellent color accuracy and shot-to-shot speed were marred by an overaggressive noise reduction system. Sharpness scores were quite good if you look only at the lab numbers, but in real-world testing the images actually appeared quite soft, primarily due to a lack of contrast. Altogether a disappointing showing for JPEG users; shooting in RAW, on the other hand, allows you to pry some very nice images from the camera.
Color Accuracy
Excellent color rendition remains a hallmark of Panasonic's point-and-shoot cameras.
Color accuracy is essential to the rendition of convincing, lifelike images, and Panasonic has been among the best in this test for a couple years now. The LX7 is one of the most accurate compact cameras on the market, returning an error value as low as 2.27 in our test, which is on par with the finest DSLRs. Saturation levels were practically perfect, off by only 0.21%.
For you to take advantage of this camera's excellent color performance, you'll need to use the most accurate color mode. The "Natural" mode is the clear choice in this regard. A small selection of alternate modes are available, and while they may sometimes be appropriate for artistic reasons, Natural is the most realistic.
Noise and Detail Loss
Whether the LX7 handles noise better or worse than the competition depends on your definition of "better."
The LX7's noise reduction algorithm proceeds smoothly and evenly up the ISO scale, starting with a respectable 0.63% noise at ISO 80, and keeping that figure below 1.00% until ISO 1600. Noise rates eventually peak at ISO 6400 with 1.95% image noise. Yet with such strong performance comes compromise. The software is aggressive and blurs detail even at minimum ISO, so the image quality tradeoff may not be worth it.
In terms of raw scores output by our lab computer, the LX7 seems relatively average for a high-end compact, while the Canon S100 leads the pack by a wide margin. That may be true, but the real world crops below tell a different story. While noise is certainly not a problem for the S100, the most flattering faces seem to have been shot by the Fujifilm X10. However the Sony RX100 is best of all. Pixelation may seem moderately high at low ISOs, but the huge 20 megapixel sensor just has so much more data to work with. Given the same subject and framing, shots from the RX100 are much clearer than the competition when scaled to the same final output size.
Shots taken with the LX7 seem to have image quality far below the average for this group—despite the lab score—with apparent softness and chroma noise at low ISOs. This is the camera's most damning flaw. It's a difficulty inherent in measuring noise: Noise numbers might be objectively great with more aggressive noise reduction, but it's difficult to take into account the amount of detail that is also washed away in the process.
Shot to Shot Speed
Up to 12 frames per second burst shooting is available, though with a very small buffer.
We clocked the LX7 at a speedy 11.9 frames per second over a five-shot burst, which goes beyond even Panasonic's own specifications. This isn't terribly uncommon; manufacturers may use a slightly different test to get their results. But it's a nice surprise nevertheless when a camera performs better than expected.
We did find that the LX7 slows down slightly when shooting at higher ISO speeds, but this is typical for any camera that applies post-shot noise reduction—the noisier the image, the longer it takes to process. The LX7 still only slowed down to around 10.8 frames per second, which is better than most of the cameras it's competing with. In this class, we typically see cameras capable of just 10 frames per second for a one-second burst, so the LX7 is well ahead of the curve.
Resolution and Distortion
The excellent Leica-branded lens is extremely sharp and rarely produces any notable fringing.
Looking over our raw resolution data, we see that the LX7 offers some of the best sharpness around, despite a low megapixel count. The lens works best at medium focal lengths, where we recorded average detail levels in excess of 1900 lw/ph at MTF50, a very strong result. Detail is very slightly worse at close focal lengths, here detail dropped to an average of 1730 lw/ph at MTF50, which is still a decent figure. Maximum zoom should be avoided, since this caused average sharpness to fall all the way to 1200 lw/ph at MTF50 across all zones. We don't usually see such a significant drop from sub-4x cameras, but it's a minor concern relative to the other issues we had with the camera.
In general, though, the lens is quite sharp. There isn't a ton of overprocessing being done to enhance edges and it's easy to see the level of detail when you look at low ISO RAW shots from the camera. There's a lot of life in the LX7, but again, shooting in JPEG isn't the way to unlock it.
Other Tests
Meet the tester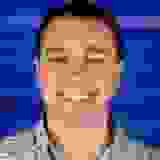 Christopher Snow
Managing Editor
@BlameSnow
Chris was born and raised less than ten miles from our editorial office, and even graduated from nearby Merrimack College. He came to Reviewed after covering the telecom industry, and has been moonlighting as a Boston area dining critic since 2008.
Checking our work.
Our team is here for one purpose: to help you buy the best stuff and love what you own. Our writers, editors, and lab technicians obsess over the products we cover to make sure you're confident and satisfied. Have a different opinion about something we recommend? Email us and we'll compare notes.
Shoot us an email