We got to spend a few minutes with a pre-production version of the ZS20 in a back-room meeting at CES 2012. It felt like an evolutionary update to the ZS10, and Panasonic's reps seemed to indicate that they focused mainly on improving the image quality this time around. Read on for our first impressions of this new premium travel zoom.
The ZS20 will be available in black, red, white, and silver from March 2012 at an MSRP of $349.99—a full $50 cheaper than its predecessor.
The Panasonic ZS20's design is standard fare for a travel zoom. It's larger than a typical point-and-shoot, a bit too bulky for a pants pocket, but it'll have no trouble sliding comfortably into a jacket or purse.
It's a bit leaner than last year's ZS10 (and this year's ZS15, by extension), and its edges are rounder, too. But it still looks like a ZS-series camera—a bit utilitarian, not as sleek or eye-catching as competing models from Canon or Nikon.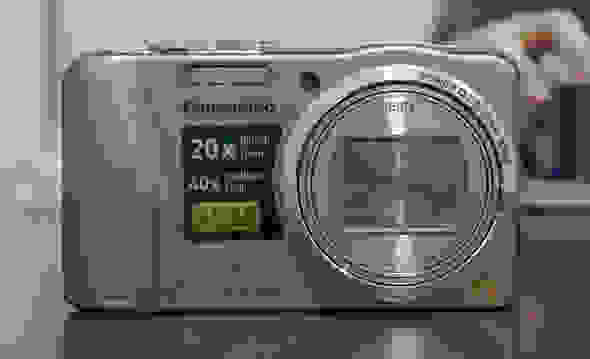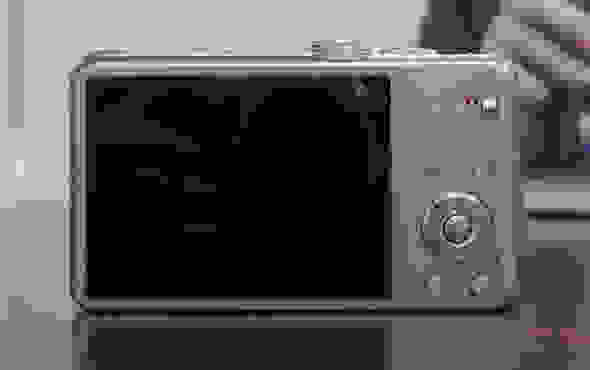 The menu system is typical for Panasonic compact cameras—decently easy to use, but not as efficient as it could be. The Q. Menu button brings up the most common adjustments without leaving the photo preview. The Menu button brings up a top-level menu with options for a bunch of sub menus, including Rec (photo-related controls), Setup (for system-related adjustments), and GPS. It isn't as efficient as the tiered system found in the more advanced (and expensive) FZ series or G series cameras.
Overall, anybody who has used a previous ZS-series camera should expect a familiar experience with the ZS20. Since it's basically a point-and-shoot on steroids, the ZS20 is built for auto mode. Anybody can pick it up, set it to Intelligent Auto, and start shooting. There isn't a whole lot of fiddling required to get it going, and the most important functions like zoom and playback are easy to manipulate.
The ZS20 does offers some substantial manual control as well, including aperture priority, shutter priority, and manual exposure modes, plus a few advanced picture controls. Hands-on users can fiddle with those if they feel like it, and more casual users can ignore them (though to be fair, the extra buttons and shooting modes might feel a bit intimidating to novices).
Anyone who actually wants to use those manual controls might find the experience a bit frustrating. The control scheme and button layout are primitive, something that we'd expect to find on a $120 point-and-shoot, not a $350 premium travel zoom. Even just a selection wheel would've been a big help.
Like the ZS10 before it, the ZS20's touchscreen implementation is smart and actually useful. Touchscreens are usually more trouble than they're worth because they force the user to do everything from menu navigation to minor adjustments with the screen, which usually lags and mis-triggers. The ZS20 doesn't have a particularly great screen either, but it's optional—most tasks can be done with physical controls, and the genuinely helpful touch-to-focus feature still works.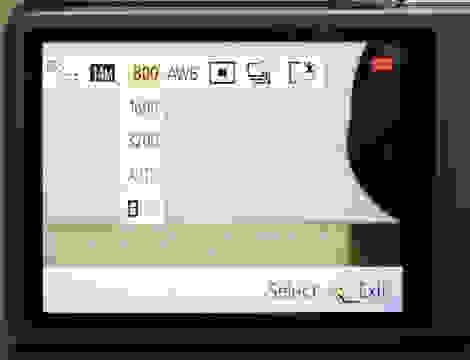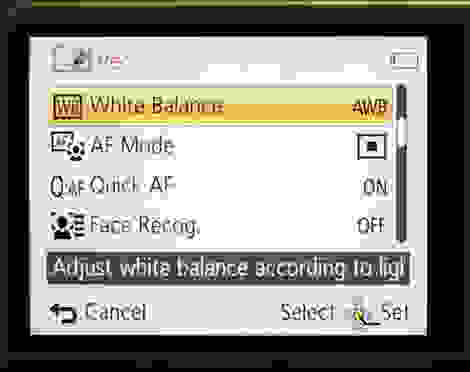 The body is a bit bulky by compact camera standards, but it's small enough to fit into a jacket pocket or purse. The extra size doesn't do much to aid the handling, though. Despite a small, contoured grip on the front and a textured thumb rest on the back, it's only marginally more comfortable to handle than a point-and-shoot. But that's pretty typical of the travel-zoom class, where portability is more valuable than comfort.
A mix of automatic, manual, and preset scene modes are available. Panasonic's usual Intelligent Auto mode lets the camera do all the work. A slew of scene presets and a handful of effects modes are available. For the 25 people worldwide who care, there's a 3D-assist mode, too. Traditional PASM modes make an appearance, and there are two customizable presets as well.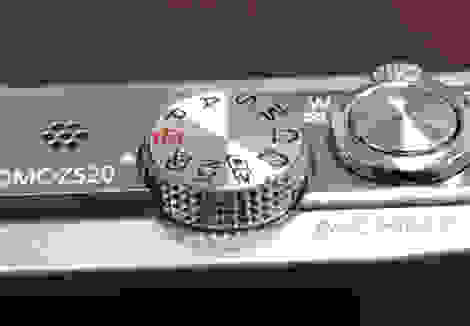 Intelligent Auto mode is almost entirely hands-off, though users can select the resolution and photo quality settings, as well as use the touchscreen to select a focus point.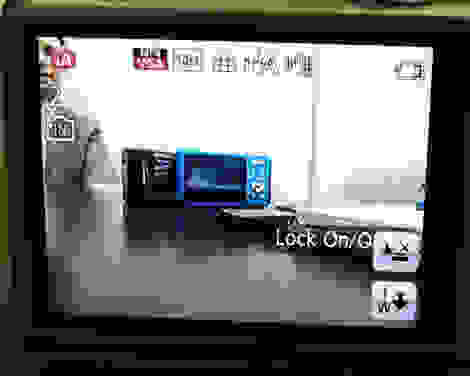 Movie mode maxes out at a very impressive 1080/60p (AVCHD 2.0). Reduced settings like 1080/60i are available as well (mostly for saving space and making file transfers quicker). And unlike past ZS-series cameras, the ZS20 can also capture MP4-format clips, which are much easier to edit than AVCHD clips. Pretty much all of the bases are covered. A few high-speed video modes are included, all the way up to 220fps.
Burst mode maxes out at an advertised 10 full-resolution frames per second (for one second). If the ZS10 was any indication, that's an accurate figure, and among the most impressive in the travel zoom class. Some slower burst settings are available as well, including 5fps (with autofocus) and 2fps for up to 100 continuous shots.
The ZS20 allows two customizable presets, each with a slot on the mode dial.
Playback mode is straightforward for a Panasonic compact. There's a dedicated switch on the back that toggles between shooting and playback modes. Within playback mode, the four-way pad cycles through photos (a selection wheel would have been a better choice) and the zoom tilter controls playback zoom and multi-photo views (including a calendar view). A modest editing suite is available in-camera, including crops and resizing. There's filtered playback, a slide show mode, and others.
The ZS10 captures JPEG images at a maximum resolution of 14 megapixels in a 4:3 aspect ratio. It can also shoot in 16:9, 3:2, and 1:1 aspect ratios in about a dozen different resolutions, all the way down to 0.2 megapixels.
There are two JPEG quality settings, Normal and Fine, and no RAW image capture.
Based on what we could tell from the spec sheet and in our few minutes with the ZS20, this is an autofocus-only camera. AF modes include AF tracking, face detection, 23-point, 1-point, spot, and center. Touch-to-focus is supported as well, which is a great feature. Normal, macro, and zoom macro ranges are supported. Manual focus is not available.
The aperture range starts at f/3.3-6.4 and maxes out at f/8. The shutter speed ranges from 1/2000 second to 15 seconds. Exposure compensation can be adjusted to +/- 2 EV in steps of 1/3. Metering modes include Intelligent Multiple, center-weighted, and spot.
The full-resolution ISO range stretches from 100 to 3200 in full stops. High-sensitivity mode unlocks ISO 6400 at a reduced resolution, though the user can't specifically select that highest sensitivity.
A handful of white balance presets are including: auto, daylight, cloudy, shade, and incandescent among them, as well as a manual setting, and fine adjustments.
The ZS20 uses POWER O.I.S. optical image stabilization.
It took Panasonic a while to start integrating a full set of picture effects and filters into their cameras—this is the first year we've seen them. Modes include Expressive, Retro, High Key, Low Key, Sepia, Dynamic Monochrome, High Dynamic, Toy Effect, Miniature, and Soft Focus. These can all be selected before shooting, but we're not sure if they can be applied after the photo has been taken.
Travel zooms can squeeze in all the speedy burst modes and cool features that fit, but when consumers pay north of $300 for a camera, they're going to be mighty unhappy if the image quality stinks. Quality optics are a must. Last year's ZS10 seemed to be a winning package, but it flopped on arrival because of its grainy, sloppy photos. The lens might've been fine, but the sensor was crummy.
Panasonic overhauled the optics for the ZS20. The Leica-approved lens is an f/3.3-6.4, 20x zoomer with a 24-480mm equivalent focal range. That's up from 16x in last year's model. Also new is the nano surface coating, said to reduce ghosting and flare.
The sensor is a 14.1-megapixel, 1/2.33-inch MOS chip, but it is not the same clunker that was found in the ZS10, despite the similar specs. Panasonic makes the usual "new sensor, less noise" claims, and we hope that they're right.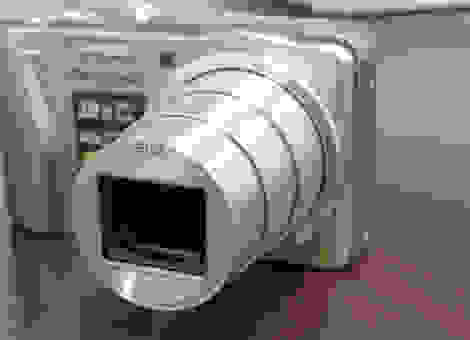 The 3-inch, 460,000-pixel LCD is about average for the travel zoom class, though its touchscreen capabilities give it a bit of a leg up. Touch interfaces tend to have a net-negative impact on the user experience, but with the ZS20, the screen is fairly responsive, and doesn't need to be used most of the time anyway.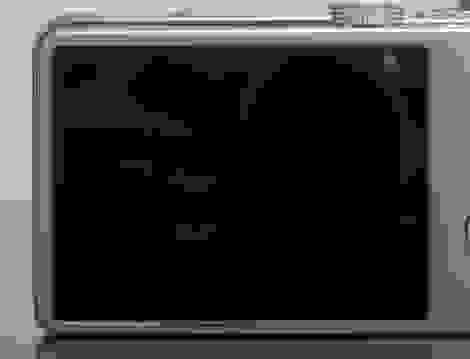 The flash is a small unit built into the front panel, below the shutter release. Wandering fingers tend to block the flash when it's in a spot like this, but pop-up flashes can be just as obnoxious. Neither is a perfect solution, but they both get the job done well enough. The spec sheet claims that the flash is effective out to 20 feet, which seems like a stretch for a bulb like this one.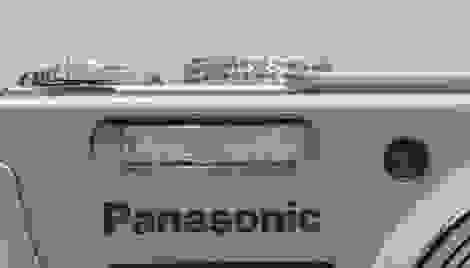 Like most noteworthy cameras these days, the ZS20 has one USB port and one mini-HDMI port, both concealed beneath a plastic door on the right side of the camera.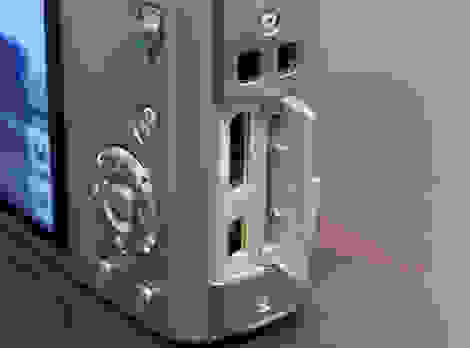 The ZS20 runs on a rechargeable lithium-ion battery, CIPA-rated for an average 260 shots per charge. With the GPS activated, it'll be even less.
No surprises here: The ZS20 captures to SD/SDHC/SDXC memory cards.
GPS
The ZS20 features onboard GPS, just like the ZS10 and ZS7 before it. Based on our experiences with built-in GPS, it should work fairly well in open areas, but always struggles in cities. It's a major battery hog, even when the camera is turned off. But on the plus side, it takes all the fuss out of geotagging photos. It's easy to retrace your steps when you can plot the exact coordinates on a map. The ZS20 also ships with map data on a DVD, which users can load onto their memory cards. It'll enable an in-camera map view, complete with points-of-interest. We've learned to be skeptical of GPS, and even when it works well we're not really sure how many users actually make use of the feature. But worst comes to worst, you can just shut it off completely.
Panasonic invented the travel zoom category in 2006, and it's grown to be one of the most competitive segments in the marketplace. Just about every major manufacturer has at least one pocket-sized long-zoomer in their arsenal, but Panasonic's TZ- and ZS-series cameras have consistently been among the best in the class.
Last year's ZS10 was a definite misstep. The sensor was a dud and the zoom range fell a few ticks short of the competition, yet it cost about $50 more than any of its competitors. It earned a decent overall score in our review, but that was based on the strength of its design and interface, not its photo quality.
Even Panasonic admits that they didn't have a great showing last year, but they swear they've turned it around with the ZS20. The sensor is still a 14-megapixel MOS chip, but not the same noisy junker that its predecessor used. The zoom range also got a bump out to 20x—a hair short of the 21x Samsung WB850F, but close enough for horseshoes.
Otherwise, it's based around a similar design. The chassis is thinner and curvier, but looks familiar. And the one aspect of the ZS10 that worked really well—the interface—is still intact here. It has a touchscreen for features like tap-to-focus, but there's a full set of physical controls as well. That's the right way to do it.
Image quality will make or break the ZS20, so we can't say much else until we get it into our labs for some tests. If Panasonic really improved the photo quality as much as the say they have, this camera could rise to the top of the travel-zoom category once again, but the path isn't as clear as it's been in the past.
Also be sure to check out our coverage of the ZS20's little brother, the "ZS15".
Meet the tester
Liam F McCabe
Managing Editor, News & Features
@liamfmccabe
Liam manages features and news coverage for Reviewed.com. Formerly the editor of the DigitalAdvisor network, he's covered cameras, TVs, personal electronics, and (recently) appliances. He's a native Bostonian and has played in metal bands you've never heard of.
Checking our work.
Our team is here for one purpose: to help you buy the best stuff and love what you own. Our writers, editors, and lab technicians obsess over the products we cover to make sure you're confident and satisfied. Have a different opinion about something we recommend? Email us and we'll compare notes.
Shoot us an email