cameras
Panasonic Lumix ZS40 Digital Camera Review
Panasonic's new point and shoot packs 30x zoom in your pocket.
While smartphones have mostly rendered low-end point-and-shoots irrelevant, compact cameras with plenty of optical zoom still provide a reason to carry a dedicated camera. Panasonic essentially invented this so-called "travel zoom" category with the DMC-TZ1 back in 2006. It fit in your jacket pocket and had a (now quaint-seeming) 10x optical zoom. By 2012 Panasonic had managed to improve that to a 20x zoom with the DMC-ZS20, keeping the same lens for last year's DMC-ZS30. This year Panasonic made another jump forward, opting for a compact 30x zoom lens in the new Lumix DMC-ZS40 (MSRP $449.95, $350 on sale).
Though the ZS20 and ZS30 were not poor cameras, they didn't feel as polished as other cameras in the Lumix lineup. It was almost as if Panasonic was simply trying to squeeze as much zoom as possible in with no regard for everything else a camera should do well. The ZS40 continues that trend by bumping the zoom to 30x, but it also offers a more complete experience, adding in an EVF and RAW shooting to go with WiFi and GPS.
But we've been here before. We had high hopes for the previous ZS-series cameras—until we got them in our lab and found them to be all bark, no bite. With stiff competition from the likes of the Canon PowerShot SX700 or the Sony CyberShot HX50V we had to see if Panasonic was finally able to return to the travel-zoom summit.
Design & Handling
It's a little larger than last year's model, but with good reason.
Aesthetically, the ZS40 looks like it means business. It's got a minimalist feel that, like any good travel companion, packs only what it needs. Compared to last year's ZS30 it's about 30 percent bigger and 42g heavier, but given all the upgrades—namely the new EVF and the larger zoom lens—the extra bulk is worth it.
The layout on top of the ZS40 has not changed, at all. There's the same crop of controls, including a mode dial, zoom toggle, power switch, record button, microphones, speaker, and shutter release all crammed up top. The rear of the camera is standard point-and-shoot layout with a command dial that doubles as setting selectors and four buttons with dedicated functions surrounding it. The best addition here is by far the new EVF, which is small, but functional, letting you frame even when you can't see the rear LCD.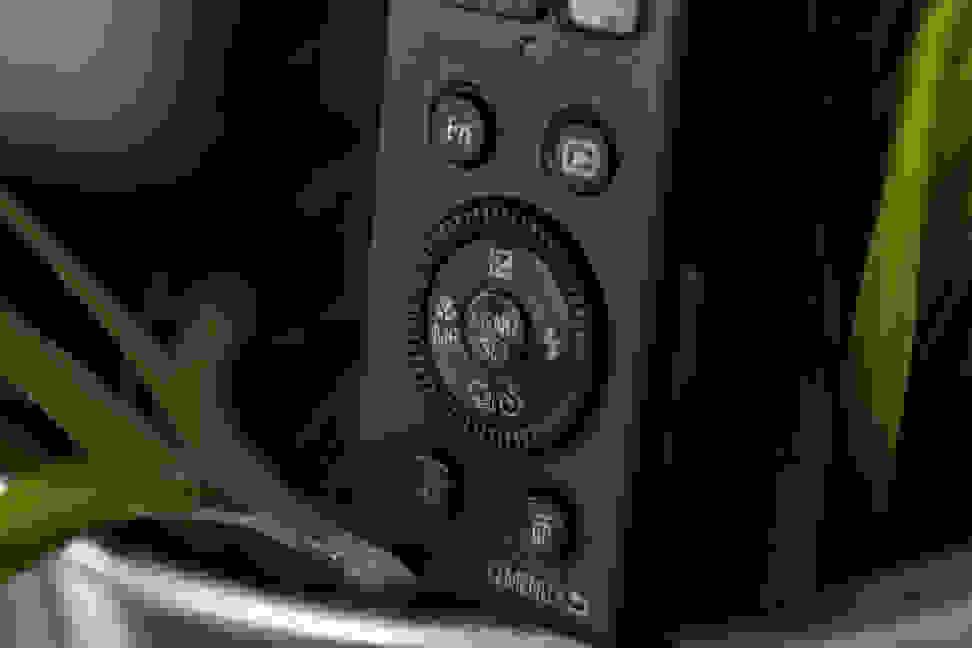 The most notable subtraction from the ZS30 is the grip, which has gone from a chunky, curved grip to a mere strip of rubber. The practical effect is similar, but we prefer the ZS30's design. We've seen a similar cameras like the Nikon P340 trading in for this type of grip, but the P340 has only a 5x zoom. The ZS40 has a 30x optical zoom and, quite frankly, needs all the help it can get. Trying to stabilize the 24-720mm equivalent zoom at the longer focal lengths, with the lack of grip and generally slow autofocus, can be very tough. It far too often results in blurry images, even with the Hybrid Optical Image Stabilizer Plus.
Shooting with the ZS40 is fun and snappy, though, even if the focus speed makes capturing moving subjects from far away practically impossible. We're also big fans of the new front control ring. These used to be quite rare in the point-and-shoot category, but cameras like Sony's high-end RX100 series and Canon's S-series point-and-shoots have had them for a couple of years now. On the ZS40 you can set it to control things like zoom, aperture, shutter speed, manual focusing, and even creative control, giving you a quick and easy way to control whatever you think is most important.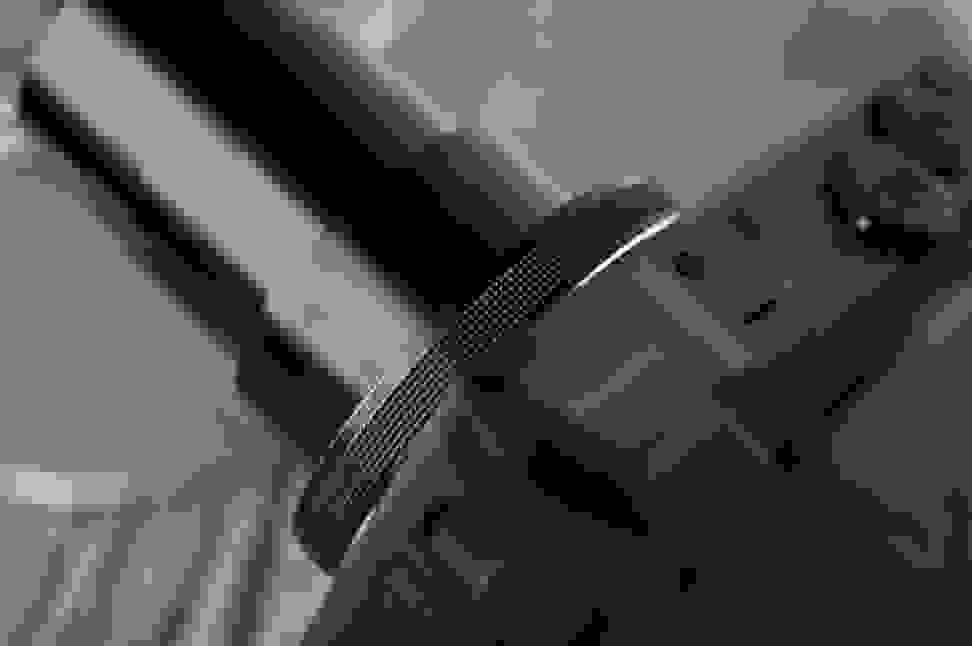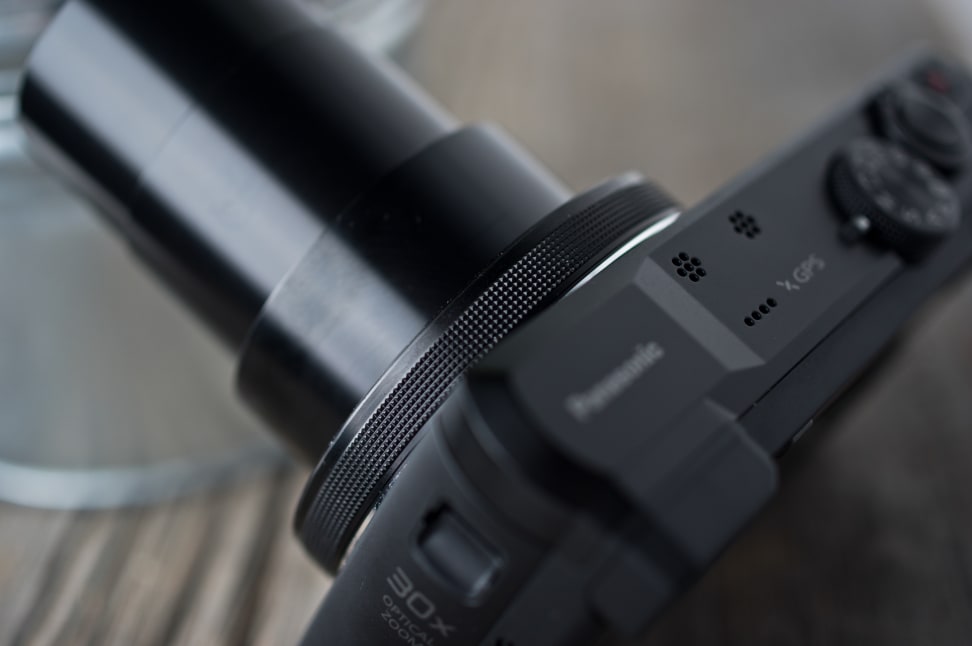 Performance
Good on paper, but merely mediocre in the lab.
At first blush there's a lot to like about the ZS40: 18.1MP sensor, 1080/60p video, 24-720mm f/3.3-6.4 Leica-branded zoom lens, and 10 frames per second (fps) burst shooting at full resolution. That sounds like a great camera. Unfortunately the ZS40 winds up being something less than the sum of its many parts, with overaggressive, heavy-handed noise reduction that too often smears away whatever fine detail your shots might've had.
It's not all bad, though. In our color accuracy and white balance tests the ZS40 did quite well. The default color mode was about as accurate as it gets in the point-and-shoot department. Color was very pleasing, with smooth gradation and the camera navigating often tricky areas like yellows and purples with ease. And as we've seen with other recent Panasonic cameras the white balance here is truly superb. Whoever designed this camera's auto white balance algorithm deserves a raise, because it rarely puts a foot wrong in or out of the lab.
From there, things take a turn downhill. For starters, the lens is just not good enough. It completely flunked the sharpness tests through most of the zoom range. This isn't a massive surprise, and it's due to a tricky little physics nugget called the diffraction limit. You can read about this issue in detail here, but in short on a small sensor with small pixels if the aperture is too small you'll get soft images, even with a great lens. Now, the lens here is by no means great, but hitting the diffraction limit as soon as you zoom even 1/3rd of the way through isn't helping matters.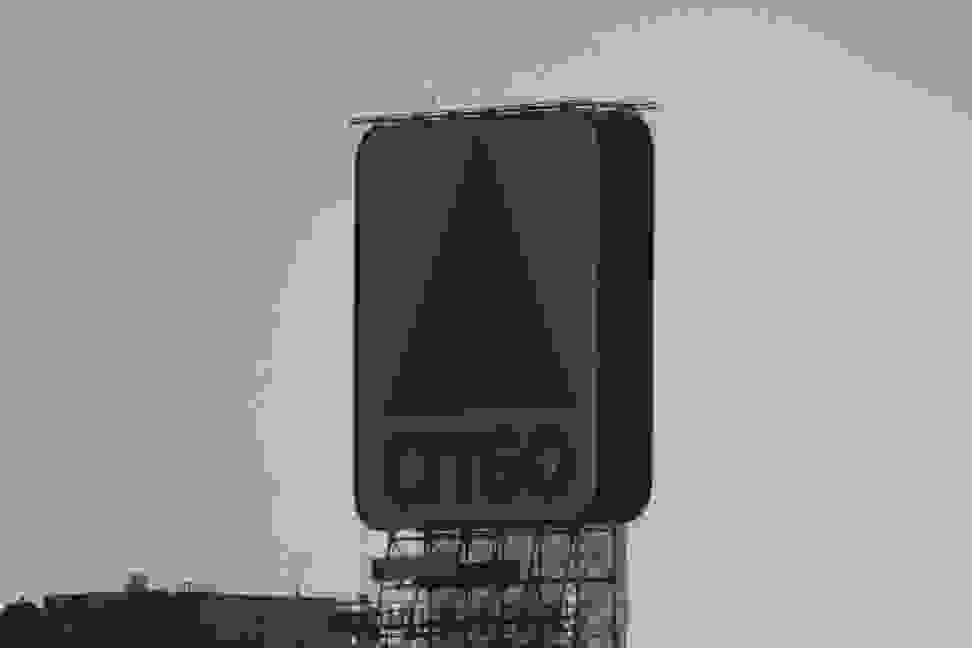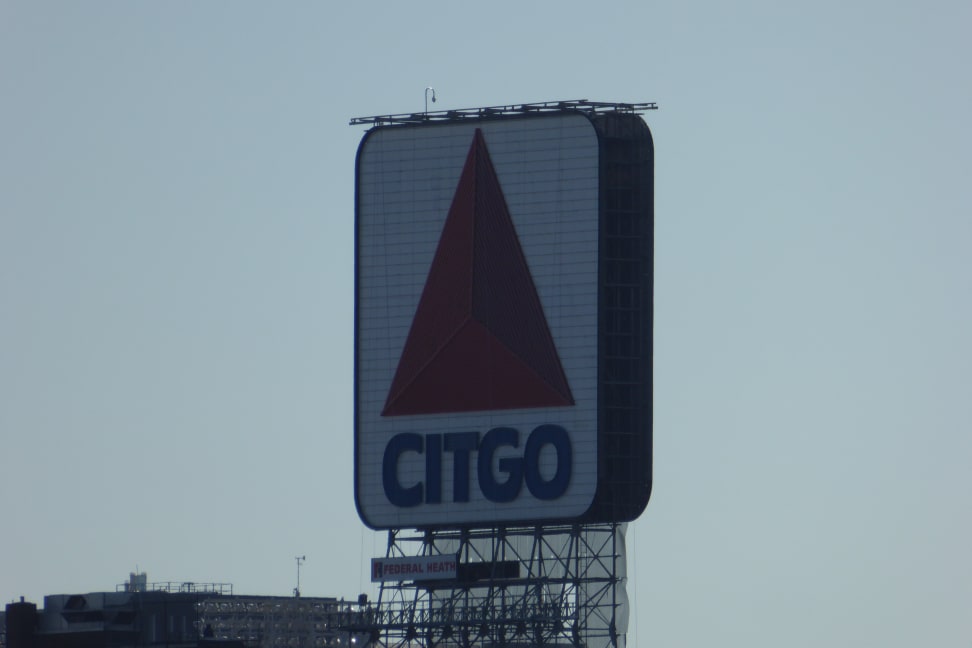 In low light the ZS40 is better than older point-and-shoots, but not by much. The ISO range was extended up to ISO 6400 from 3200, but there's little practical reason why. The shots at ISO 6400 are essentially unusable, and ISO 3200 isn't much better. If you look at Rosie below, you will see that the loss of detail kicks in early and becomes crippling beyond ISO 1600. If you do reach ISO 6400 you will get an image more closely resembling an interpretive painting than a photograph.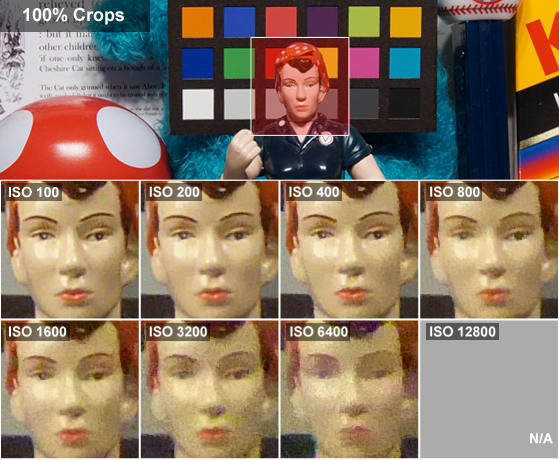 On the positive side, though, video quality wasn't terrible for 1080/60p. We saw decent sharpness in both low-light and bright-light settings, though again the same issues that plague still photo sharpness are problems in video. Low-light sensitivity got as low as 9 lux, which isn't terrible considering the lens is only f/3.3 when wide open. However, the video you get at 9 lux would be almost unusable, it will allow you to capture images in a tight spot when additional lighting isn't an option.
Features
Chock-full of useful extras, but the EVF truly sets it apart.
Even with the less than stellar performance in the lab, the ZS40 does offer a fair amount of features. One addition to the ZS40 that we were excited to see is the 0.2-inch EVF with 200K-dot resolution and 100% field of view. This is something new to the Z-series and offers better sight for framing shots more accurately. The resolution isn't great and 0.2-inches is puny compared to most EVFs, but it's better than nothing. Almost no other cameras in this class have any kind of a finder and those that do are either huge or cost twice as much money.
Beyond the finder, the 30x zoom is clearly the main reason to opt for the ZS40. However, due to the poor performance in the lab, the extra reach comes at a big knock to quality. If you absolutely need the 30x zoom then you won't have many options, but the ZS40 doesn't escape the same issues that have dogged other travel-zoom cameras with this level of zoom. The optical stabilization does help, but whatever sharpness it would've saved seems lost in the final photos.
The ZS40 also includes built-in WiFi and NFC that works in concert with the "Panasonic Image App" for your smartphone. Once your camera and phone are connected you can change settings, focus, and zoom all remotely with your phone. The app also allows you to transfer images from the camera to your mobile device or even post them straight to the web. Even if your mobile device isn't NFC-compatible, you can connect to the camera by scanning the QR code displayed on the camera monitor.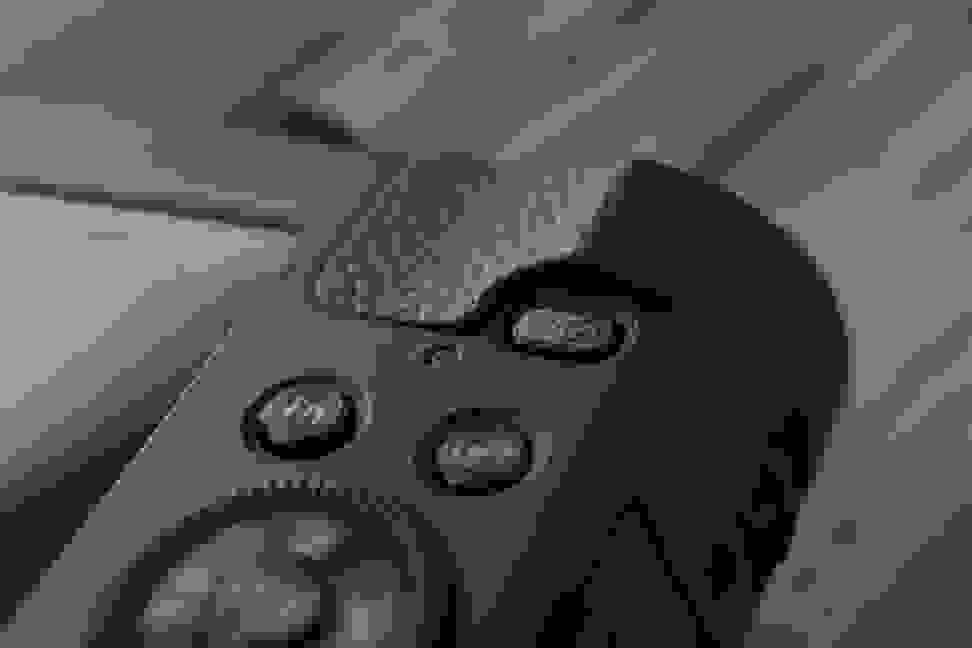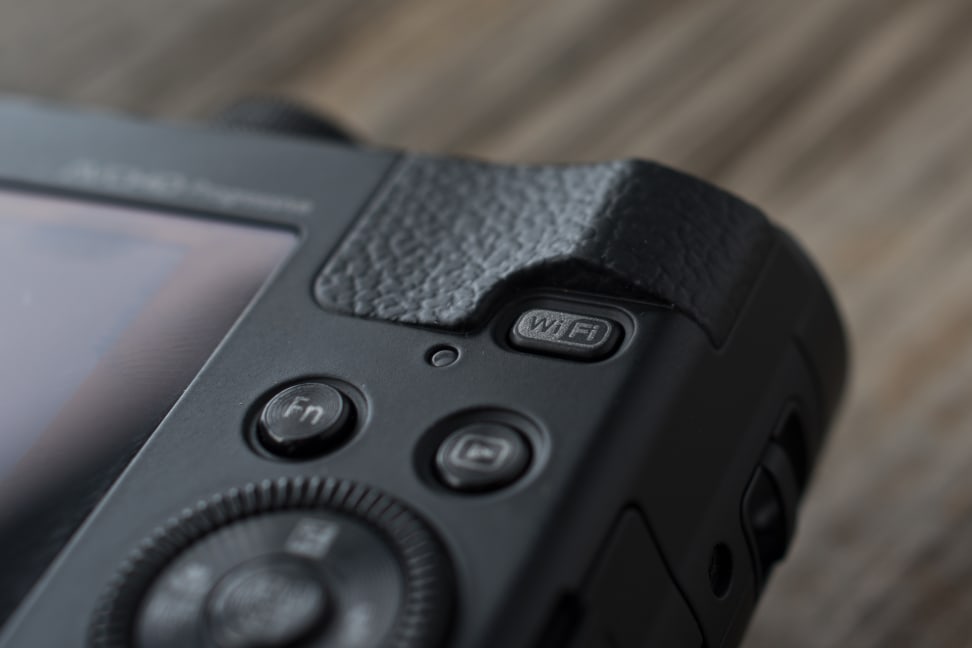 The ZS40 has an enhanced GPS (Global Positioning System) in the camera which complies with GLONASS (Global Navigation Satellite System), giving it an increased detection accuracy due to the use of more satellites. It's generally functional if you're outdoors and in a clear area. It's also better near large buildings—something that screwed up earlier camera GPS systems—but we found it was slow in general to lock on and completely useless indoors.
The ZS40 also boasts Panasonic's Creative Control filters which has a wide array of 15 different filters. These range from retro to toy effect and high key to dynamic monochrome. These filters add a fun way to make your images unique right on the camera while skipping the post processing. These can be used in tangent with the scene modes–such as starry sky and HDR–giving beginners the ability to get some cool shots with the click of a button. Creative Retouch and Creative Panorama shooting effects are also carried over in the ZS40.
Conclusion
A faustian bargain for zoom over quality
On the one hand we have to commend Panasonic for getting 30x optical zoom with optical stabilization into such a small body. There are simply very few cameras that can do what this camera can do. We're also big fans of the improved WiFi/GPS functionality, the control ring around the lens, RAW shooting, and—best of all—the new EVF. There's simply a lot to like here. The ZS40 is a camera that feels fun to shoot with that gives you the tools to get all kinds of different shots, complemented by a nice blend of creative modes and advanced controls.
But the main issue here is the 30x optical zoom lens just doesn't stand up to close scrutiny. Yes, it's impressive to have this much zoom in your pocket. But the knock-on effects of opting for a lens design like this—agonizingly slow autofocus speed when zoomed in, poor sharpness, a small sensor, and a small aperture that doesn't let in a lot of light—are tough to overcome. None of these problems are unique to the ZS40, of course, but the ZS40 doesn't do enough to escape the same issues we've seen with other superzoom cameras. The shots will be just fine for Facebook or for small prints, but as with other superzoom cameras we'd be hard-pressed to use full-zoom photos for any photos 8x10 or larger.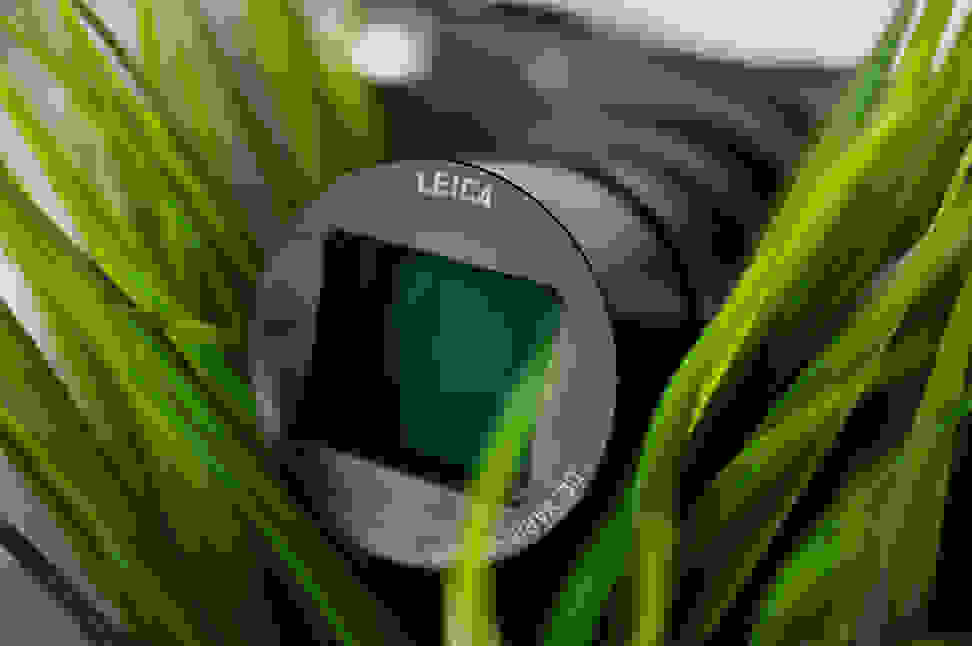 If you're absolutely set on getting a camera with this kind of zoom that can fit in your pocket then the ZS40 is not a bad choice. It stacks up well to competition like the Canon PowerShot SX700, which also has a 30x zoom but lacks an electronic viewfinder. The Sony HX50V is also a fine choice, but again: no EVF. You can also find those cameras for less money than the Panasonic, even with the ZS40 typically selling for close to $350—$100 off of its MSRP.
For our money, though, we'd prefer some of the high-end point-and-shoots that feature far less optical zoom but give you much better image quality for the money. No, cameras like the Canon S120, Panasonic LX7, and Sony RX100 can't zoom anywhere near as far as cameras like the ZS40. But if you give up that extra reach you get fantastic images that will mop the floor with what even brand-new smartphones are capable of.
Our editors review and recommend products to help you buy the stuff you need. If you make a purchase by clicking one of our links, we may earn a small share of the revenue. Our picks and opinions are independent from any business incentives.
Our editors review and recommend products to help you buy the stuff you need. If you make a purchase by clicking one of our links, we may earn a small share of the revenue. Our picks and opinions are independent from any business incentives.
Advertisement - Continue Reading Below
Our editors review and recommend products to help you buy the stuff you need. If you make a purchase by clicking one of our links, we may earn a small share of the revenue. Our picks and opinions are independent from any business incentives.
Advertisement - Continue Reading Below
Advertisement - Continue Reading Below
Advertisement - Continue Reading Below
Advertisement - Continue Reading Below
Advertisement - Continue Reading Below
Get Our Newsletter
Real advice from real experts. Sign up for our newsletter
Thanks for signing up!