The ZS60 is the latest in a long, successful line of "travel zoom" point-and-shoots, compact cameras with long optical zooms. But while the original cameras in this class boasted zooms of about 10x, the ZS60 extends that all the way out to 30x. That's about par for the category these days, but the ZS60 also backs that up with some new features like 4K video capture.
Replacing the Panasonic Lumix ZS50, the new model bumps the sensor resolution up to 18 megapixels. That hurts it a bit in low light, but not to any serious degree. The end result? One of the most full-featured cameras you can buy for under $500.
Design & Handling
Meet the ZS60
Panasonic essentially invented the travel zoom category, and it's mostly been content to stick to minor updates ever since. The ZS60 continues that hand-me-down trend by borrowing quite a lot from it's older brother, the ZS50. Both have similar proportions, a control ring around a 30x zoom lens, and a virtually-identical control scheme. Really, one of the only visible differences is the cross-hatch pattern on the ZS60's grip.
On the inside, the ZS60 brings a 18.1-megapixel sensor to the table, backed by a beefier processor that allows for 4K video capture. Panasonic doubles down on that by introducing many of its excellent 4K Photo features from its top-notch cameras like the GX8, GH4, and G7. These features use the camera's ability to capture 4K video (approximately 8 megapixels per frame) at 30 frames per second as a kind of ultra-fast burst mode.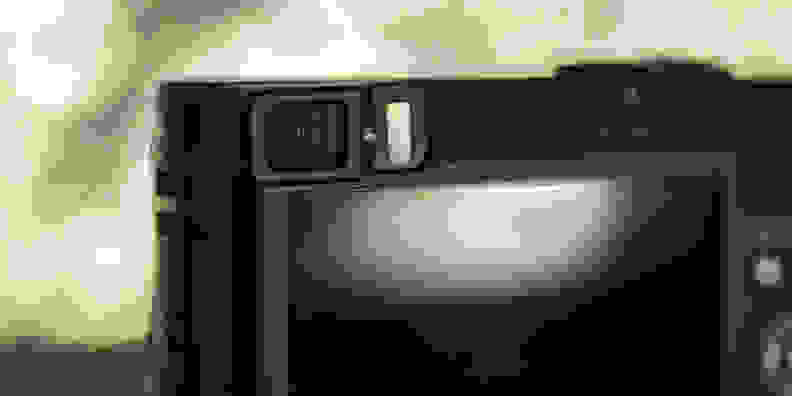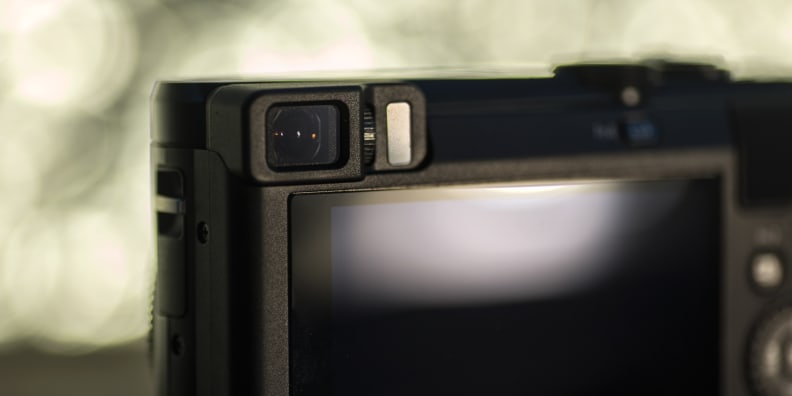 While that's cool and all, it's clear that the real attention-grabber here is the 30x f/3.3-6.4 zoom lens. It's an impressive bit of glass for a pocketable camera, though it's dwarfed by the 60x zoom lenses you'll find in cameras like the Canon SX60 HS or the Nikon P610. The obvious difference is the ZS60 is about 1/3rd the size of those cameras and will easily slip into a jacket pocket when you're not shooting with it.
Shooting with the ZS60 is mostly the same as it is with any point-and-shoot. You've got a 3-inch touchscreen LCD for basic framing and menu navigation. Additionally, there's also the (surprisingly good) 1,166k-dot equivalent electronic viewfinder in the corner. It's a lot of equipment in a small camera so things are a bit cramped, but it's an invaluable tool on bright days when the rear screen is washed out.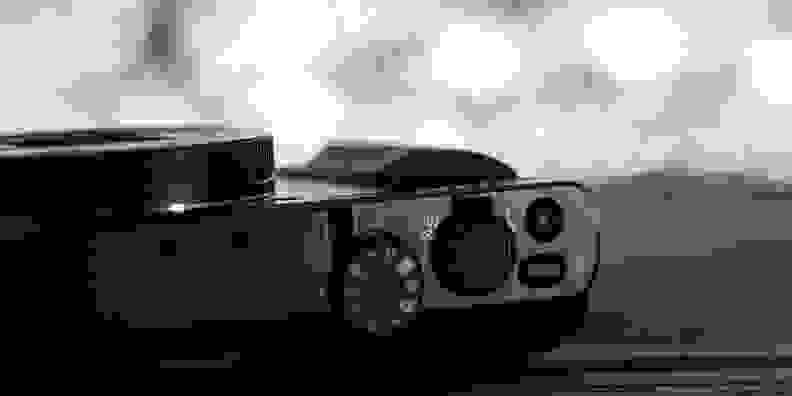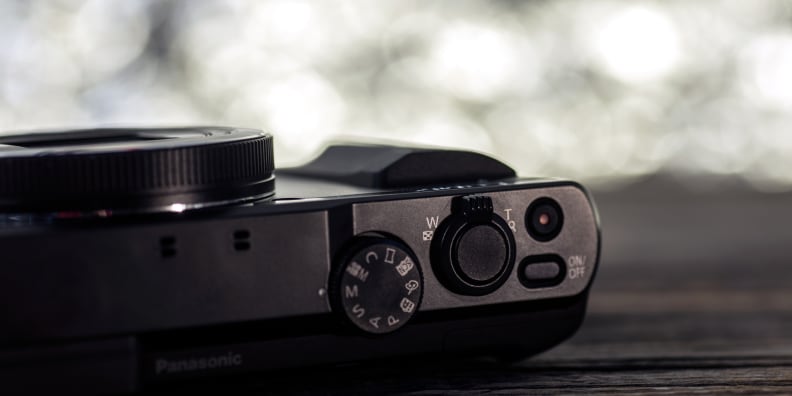 In general, we really liked shooting with the ZS60. There's not much that's revolutionary here, but the entire combination comes together well to form a camera that is small, compact, but gives you enough latitude to shoot plenty of subjects. It's not perfect—the autofocus is quick but slower than most higher-end cameras, the lens has some issues we'll discuss in a moment, and the grip is just a strip of rubber—but for less than $500 there's a lot to like here.
Features
Panasonic breathes new life into an old idea
Travel zoom cameras are popular for many reasons, but their main draw is that they are an attempt to check off as many items on a casual shooter's wish list as possible. Long zoom? Huge list of features? Can fit in a pocket? Sounds great, right? But there are lots of compromises made in the design process—some minor, some more worthy of attention.
Unlike most other point and shoots, the ZS60 has quite the array of advanced features that even novices will appreciate. For example, the autofocus modes allow you to use a traditional 49-point autofocus, manual focus, or even tracking AF—which will take the object you select and remain locked on it wherever it is in-frame. This is a big help with moving objects (kids, wildlife, sports), which are notoriously difficult to capture well. It breaks down a bit at full zoom, though, so you'll have more success with slower-moving subjects.
A mode dial on the top of the camera gives you access to all the different shooting modes, with dual control wheels for tweaking settings if that's your thing. With the ability to shoot in RAW and JPEG, even photo junkies will be satisfied with the flexibility the camera offers. There are plenty of scene modes and filters for intrepid shooters to explore, and Panasonic's bevy of 4K photo—and video—features also make their appearance on the ZS60.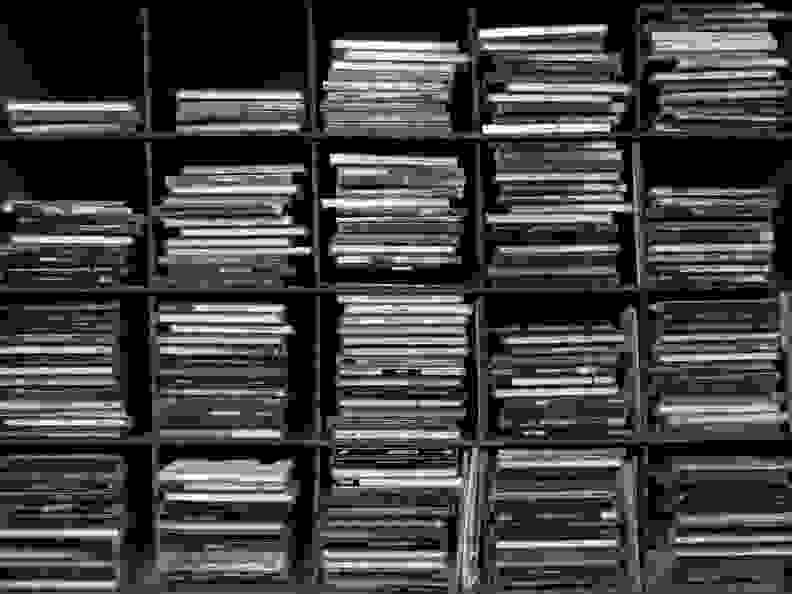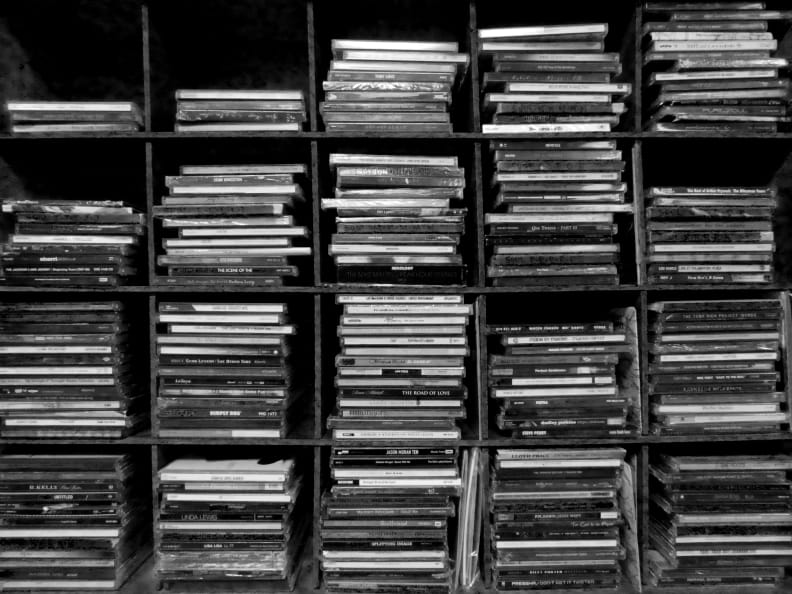 These are some seriously cool features. For example, the ZS60's software allows you to use the immense shooting resolution that 4K offers to make a well-edited HD video with panning, zooming, and cropping—all in-camera. You can also use the 4K post-focus feature to take a short burst of snaps, and then adjust where the photo is focused after the fact, similar to what you could do with the Lytro light-field camera. This is really fun especially if you like to take a lot of close-up photos, but don't always get the focus right, or just like to tinker with your shots.
For social media lovers, the ZS60 comes equipped with onboard WiFi so you can port your photos from camera to smartphone. Using the Panasonic Image App, you can even use your smartphone as a remote live-view monitor. This is great not only for group shots, but also for tough to reach angles or long exposures.
Performance
Zoom responsibly
Performance-wise, the ZS60 isn't much more than your run-of-the-mill point-and-shoot camera. It's not great, but it's certainly good enough for most people—at least, people who don't want an interchangeable lens camera or a $1,000 point-and-shoot. That said, there are still some notable tradeoffs to be aware of.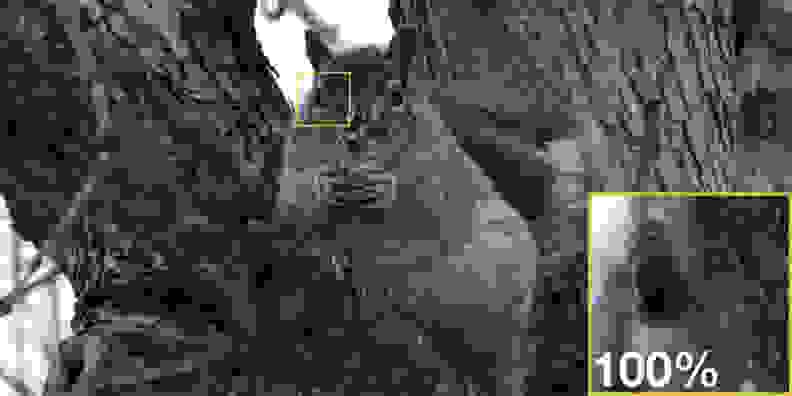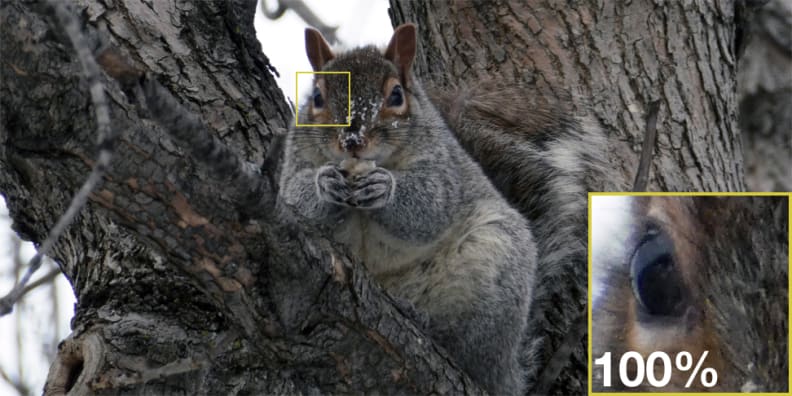 Specifically, any discussion about performance begins and ends with the lens and sensor combination. While a 1/2.3" sensor and a 30x zoom look good on paper, in practice this much zoom is going to result in some nasty image artifacts that will result in softer images than what better cameras will deliver. I won't get into the ultra-nerdy details, but in a nutshell it'll be very good when you're zoomed out but fine details will begin to blur a bit as you zoom about halfway in before taking a hit at full zoom.
At small sizes this isn't much of a problem, as even 5x7 and 4x6 prints will look just fine. But if you are planning on taking vacation pics and blowing them up to fill poster-size frames you may have to be very careful about your settings. Of course, a better camera will either cost a lot more money or have significantly less optical zoom—meaning some of those great pictures simply won't be possible.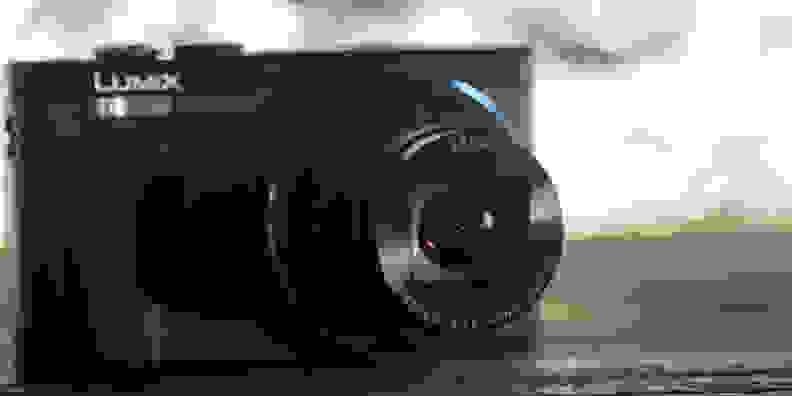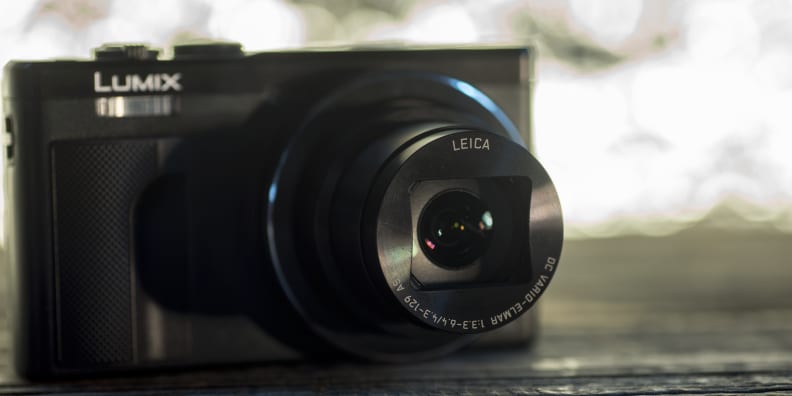 But that's the main anchor dragging the camera down. As you can see from the score, it doesn't really drag it down that far, and the rest of the performance points are great. Color accuracy is spot-on, camera noise isn't really an issue you have to worry about, and the ZS60's automatic white balance function is tops among point and shoots. It struggles a little bit with incandescent lighting, but so do all cameras.
Action shooters will appreciate the ample burst speeds and buffer. For example, you can crank out 10 frames per second shooting RAW+JPEG, but if you don't need to shoot in RAW, you can rip off JPEGs at the highest quality at a rate of a hair over 40 frames per second. That's crazy-good, if a little worrying for your SD card. Better make sure to grab one of the newer, UHS-1 (or 3) SD cards that can handle that much data at once. SD memory is pretty cheap, so it's a good time to stock up anyway.
Video is hit or miss, but not for the expected reasons. For example, you can shoot 4K video with this camera so it's nice and sharp, but it has a lot of artifacting and aberration issues. The result is much better than what you'll get with a point-and-shoot that only shoots 1080p video, but there's definitely a clear difference between what the ZS60 will get you compared to a similarly priced mirrorless camera like the Panasonic GF7.
Conclusion
A solid update that should be as popular as its predecessors.
While it may seem silly to buy a dedicated point-and-shoot when most people already have a smartphone, a travel zoom is another beast altogether. Though cameras like the ZS60 are a bit pricey, they offer incredible zoom ratios that no smartphone can match. And as good as smartphone cameras have gotten, they still can't do anything if you're trying to photograph a subject more than a few feet away.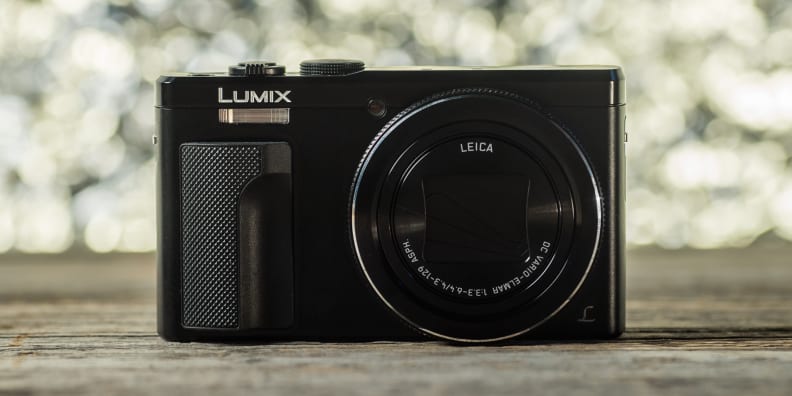 As far as travel zooms go, the Panasonic ZS60 is certainly among our favorites. While you shouldn't expect much better image quality than what the best smartphone cameras can deliver, its long zoom, 4K video, touchscreen LCD, and electronic viewfinder all make taking pictures a much easier experience. The compact size is also not much of a burden, especially compared to larger superzoom cameras.

If you want much better image quality and don't need quite as much zoom, a compact mirrorless camera like the Panasonic GF7 is probably a better option. It costs nearly the same, but it has a sensor that is several times larger than the ZS60's so it captures better images in all lighting conditions. It only has about 3x zoom with the basic lens, but you can add other lenses to expand your reach and get different shots.
For people who need a good middle ground, the Panasonic FZ1000 is a good alternative as well. It doesn't have interchangeable lenses, but its high-quality 16x optical zoom lens gives you plenty of range and it captures excellent photos and video. They're all quite different cameras, but depending on your needs you're bound to find one that will get the job done.
By the Numbers
Aside from sharpness issues, the ZS60 is a decent little point and shoot. Great color, white balance, and noise give a boost to an otherwise average shooter. 4K video is a great addition, as well as a super-fast burst mode.
Color & White Balance
If there's a strong point to this camera's raw performance, it's color. With a ∆C 00 (saturation corrected) error of 2.18 and an overall saturation of 102.8%, this point and shoot won't let you down with strange errors outside of bumping the saturation on a few blues.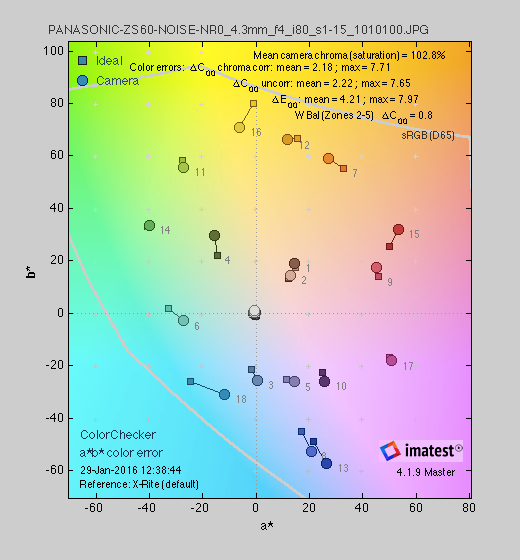 Unless you add a filter to your shots, you probably won't notice anything amiss here, as this is one of the better results you can expect out of a camera. Just be sure to set the photo style to STD in the settings, and you're good to go. Other color modes will change the performance to suit more artistic tastes.
White balance is oddly good on the ZS60. In fluorescent lighting, you won't really see any errors exceeding ~450 kelvin in your shots. In daylight, the ZS60 is basically perfect in auto WB. However, as most cameras struggle with incandescent lighting: the ZS60 posts an error of ~1600 kelvin. This isn't terrible all things considered, but you absolutely will notice an amber glow to your snaps unless you change the settings to accommodate this.
Sharpness
Due to the sensor size, resolution, and maximum aperture of the ZS60, sharpness is the biggest weak point of this camera. On paper, having a 30x zoom is attractive, but the reality of the situation is that the maximum aperture constricts down past the diffraction limit about halfway through the zoom range—meaning your shots at full telephoto will be blurry and splotchy.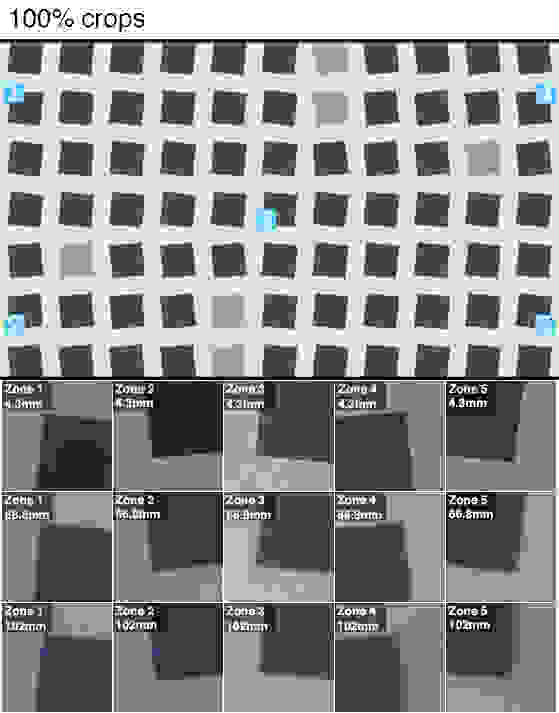 It's not the kind of thing you'll escape noticing forever, either. In our labs, the ZS60 was able to resolve 2285 line widths per picture height at minimum zoom—a perfectly good result—which nosedived to 1230 lw/ph at half-zoom, and then 792 lw/ph at full telephoto. That's pretty poor, but there's only so much you can expect out of a travel zoom.
You may notice a hint of chromatic aberration here and there, but overall common problems like distortion and coma just aren't going to ruin your day. Pixel peepers might kvetch, but none of these issues will ruin prints or downsampled images.
Noise
Noise is one of the ZS60's strong suits, though I must point out that the camera's reduction algorithm is a bit aggressive. I suggest leaving the NR settings at -5 or 0 if you can; that way, less fine detail will be destroyed, and you still won't notice much unexpected errors or grain in you shots.
On NR-5, NR0, and NR+5, the noise in the ZS60's snaps never peaks over 2%. Never. That's partially due to the fact that this camera doesn't offer high ISO shooting, and caps at ISO 3200, but that's still unheard of for a point and shoot, and a very laudable accomplishment indeed.
Video
Video is hit or miss with the ZS60. While it offers 4K video, it's really something better suited to downsample into HD if you can—sharpness of 4K video on such a small sensor is comparatively poor to other cameras that offer the feature.
Able to resolve 1100 line pairs per picture height vertically and 1250 lp/ph horizontally, sharpness is average, but not great for a 4K shooting camera. I say that because there are some continuous autofocus issues that tend to make the camera hunt in less-than-ideal lighting, and it can be tough to nail the shot you want.
Motion is decent—you can expect smooth video and very little frequency interference. Unless you absolutely need 4K, I'd recommend using the 1080p/60p video capture setting. Not only is it easier on your SD card, but you'll get better-looking video as a result.
Meet the tester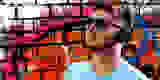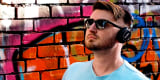 Chris Thomas
Staff Writer, Imaging
@cthomas8888
A seasoned writer and professional photographer, Chris reviews cameras, headphones, smartphones, laptops, and lenses. Educated in Political Science and Linguistics, Chris can often be found building a robot army, snowboarding, or getting ink.
Checking our work.
Our team is here for one purpose: to help you buy the best stuff and love what you own. Our writers, editors, and lab technicians obsess over the products we cover to make sure you're confident and satisfied. Have a different opinion about something we recommend? Email us and we'll compare notes.
Shoot us an email