There's a real gap in the market when it comes to an extremely well-designed bag that has both the pro shooter and general use in mind. You can usually find a bag that'll sorta work for you, but not a perfect one. Most of us want to be able to carry around things like our laptops, and there's a real dearth of bags out there that are not only flexible, but good-looking too.
That's what Peak Design set out to do when they made the ​*Everyday Messenger Bag*​ (MSRP$249.95, online). They clearly struck a chord, but after raising nearly $5M for the bag in one of the most successful Kickstarter campaigns ever, expectations are sky high.
Editor's note: This review was conducted based on our impressions of using both a review unit that was sent to us by Peak Design as well as a production unit that we purchased from Peak Design.
The quest to kill rough edges
In talking with the folks who manufacture Everyday Messenger, one word kept coming up: "dialed." To them, this means that every aspect of the bag is perfectly executed—or as presidential hopeful Bernie Sanders would say: "on fleek."
That's a bold claim, as no product is without its rough edges. In all my time reviewing consumer electronics for Reviewed.com, I've never come across something that's perfect. Consequently, when someone trumpets a bold claim, I am brutal in testing it. I will say that for the most part, Peak Design wasn't kidding: weatherproof zippers, the magnetic latch, the CapturePRO clip, the option to wear the bag like a backpack, and the overall construction are all killer.
The one major thing this bag is missing is a good shoulder pad. It's got a very nice, very durable nylon strap that looks and feels like a smooth seatbelt, but if you're carrying a ton of gear that could wear on you over time. Luckily, you can pick up one of our favorite accessories, the Domke U.S. Post Office Shoulder Pad for around $12 online and solve this problem easily.
Available in charcoal with red accents (or tan with blue accents), the Everyday Messenger bag boasts a modern design that's functional, but also fits in with other, well, everyday messengers out there. You won't stick out in a crowd with one, but it looks great. The fabric is far lighter than you'd think, it's water resistant, and the usual points of failure have been reinforced with aluminum and other considerations.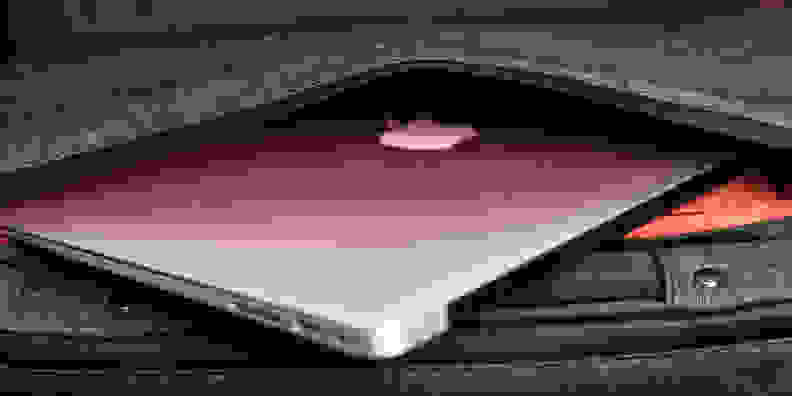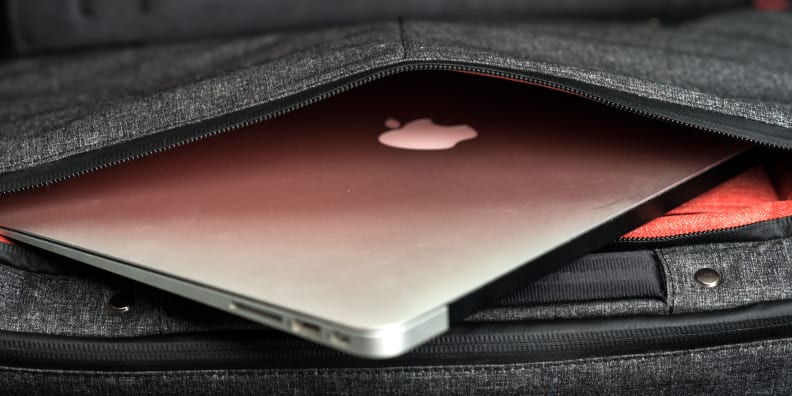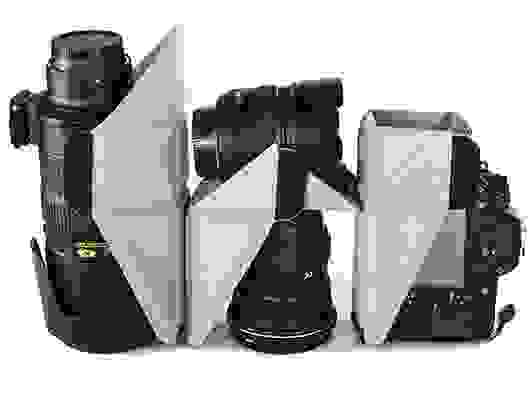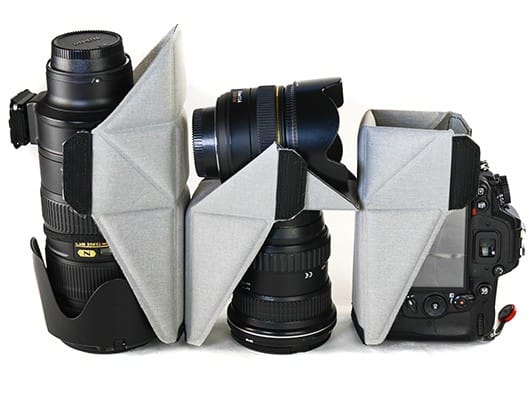 The inside of the bag measures in at 12 x 15.7 x 5 inches when empty, but these numbers don't quite cover it. For example, there's a separate laptop compartment that can fit up to a 15-inch MacBook Pro, and a smattering of smaller pockets throughout the bag for things like batteries, water bottles, smartphones, odds and ends. However, the several aluminum lugs on the front of the bag allow you to expand its internal storage from 13.5L to 20.5L by changing where you latch the flap.
Said latch is a Peak Design invention, using magnets to hold it firmly in place. In my time schlepping through the White Mountains of New Hampshire, not once did it get yanked open, or dump its contents. Despite how secure it is, you can easily unlatch by pulling out on the small loop to disengage the catch.
Three folding dividers really give you the ability to cram more into the bag. If you have a lot of prime lenses, or a couple zooms, you can easily stack them while providing a cushioned buffer by folding the dividers down. They won't move or get dislodged, as they're held in by velcro. This is probably the feature you'll use most with this bag; being able to securely distribute a load isn't simply a quirk I picked up when I used to deliver beer—it's extremely important for photographers if you want to carry a kit up a mountain, or if you have to off-road it a bit to get to your shoot. As long as you're not trying to stuff a Sigma Bazooka in there, you should still be able to fit it in without any trouble. An opening near the flap fold allows you to snake a tripod leg through the bag itself for easy carrying in addition to your equipment.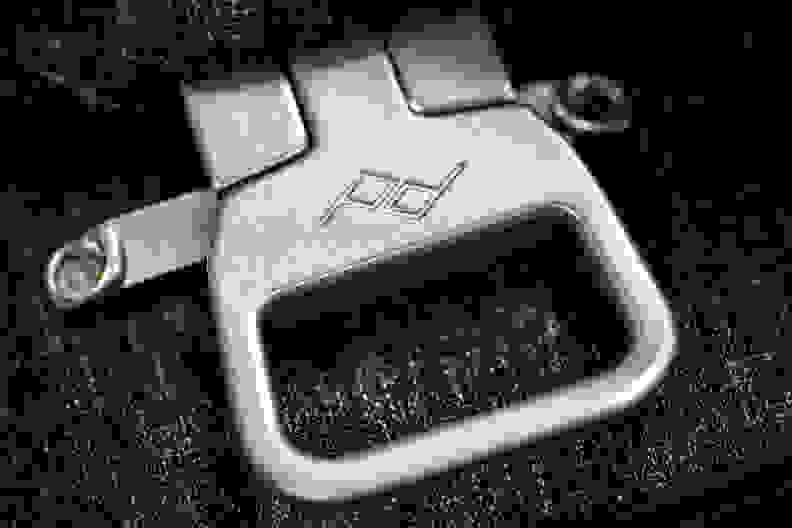 Get equipped
Perhaps one of the more alluring parts of the Everyday Messenger is the fact that there are so many add-ons to pick up. They're not cheap, but they're definitely interesting, to say the least.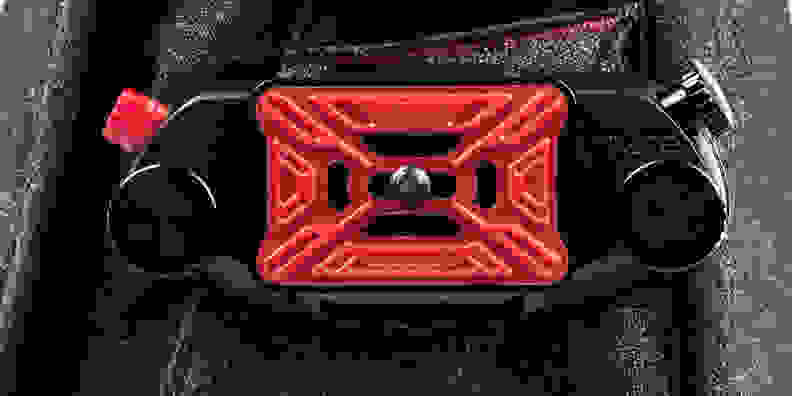 Both units assessed by Reviewed.com had a CapturePRO Clip ($79.99 MSRP) included, and we used it quite a bit to hold onto a secondary mirrorless camera when the bag was stuffed with larger bodies and accessories. This add-on is especially interesting, given that its mounting plate is very similar to the Manfrotto 200PL-14 mounting plate: You don't need to fuss with your camera after unclipping it from your bag if your tripod has a Manfrotto RC-2 head. Additionally, the release button on the side twists to lock the plate in place so a good shake won't send your camera flying while in use.
Every "capture" accessory available for the messenger bag—including the lens-toting Capture Lens and Capture POV—can be mounted to the side of the bag underneath where the strap bolts into the fabric. I'm not going to sugar-coat it, anything clipped here isn't coming off unless you really want it to. In order to pull your camera out of the mount, you have to depress the bright red release on the side; just be sure it's twisted so that the pointer is turned to the ground, otherwise the plate lock won't disengage.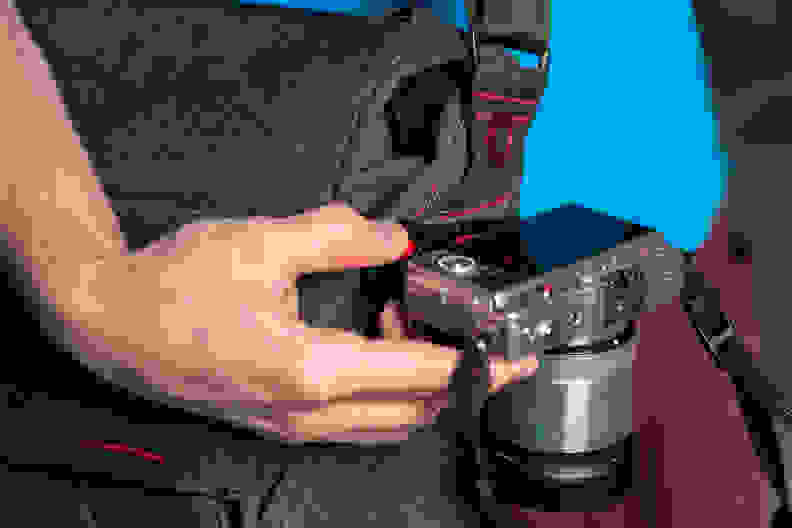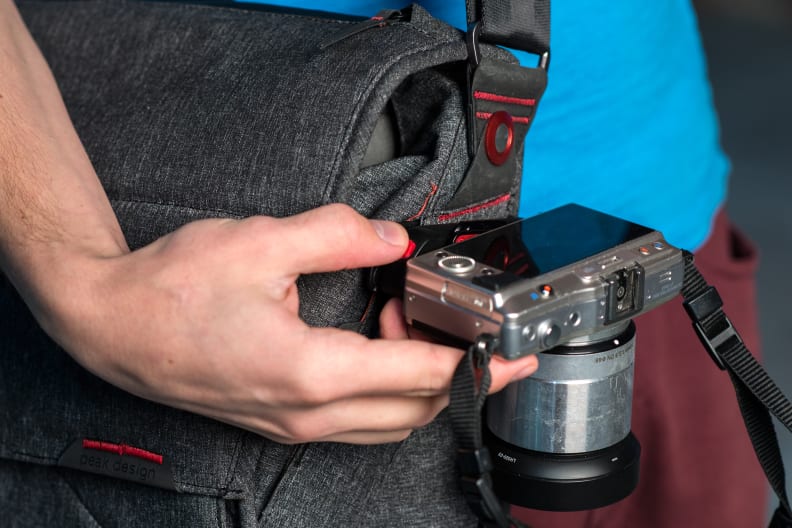 We weren't able to spend much time with any of the other add-ons like the Field Pouch (included with our sample) or the Capture Lens, but they have a lot to offer the right kind of shooter. The field pouch, in particular, would be good for someone using a point and shoot with lots of accessories.
Buckle in
So, cards on the table: I gave this thing one helluva workout. I hiked up a few mountains, set up different shoots with varied equipment, and overloaded the bag as much as I could with a whole array of devices. Not once did I ever find myself itching to complain about one thing or another.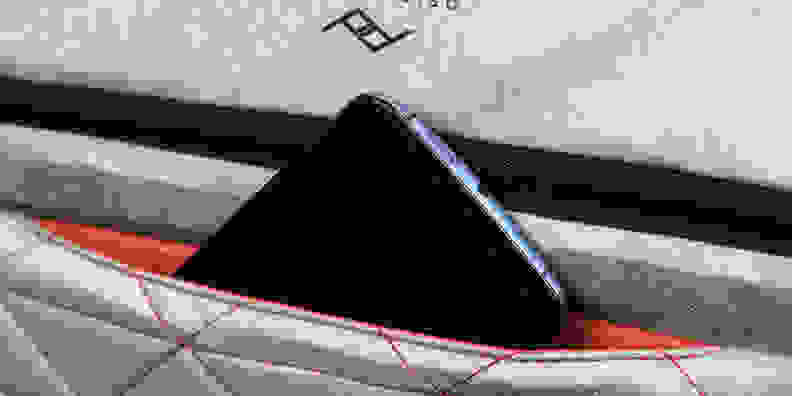 On my first trip, I took a Nikon D610, 70-200mm f/2.8, 90mm f/2.8 macro lens, 85mm f/1.8, 50mm f/1.8, 4 batteries, a GoPro Hero 4 Black, an Olympus E-PM2, a tripod, a laptop, charging cable, and an external hard drive. While it's probably not the most practical—or smart—thing to edit your own photos on the top of a bald rock in the middle of the night, I wasn't going to be missing that blood moon.
The journey up the mountains were uneventful, but I was extremely grateful for the secondary strap that hides in the sides of the bag and hook into the main strap. Using this lets you use the bag as a sort of pseudo-backpack—which seems to work pretty well regardless of the load. The dew was pretty extensive in the foothills of the White Mountains, so while I ended up soaked from lying in the grass for a few hours, the gear I brought with me was well protected.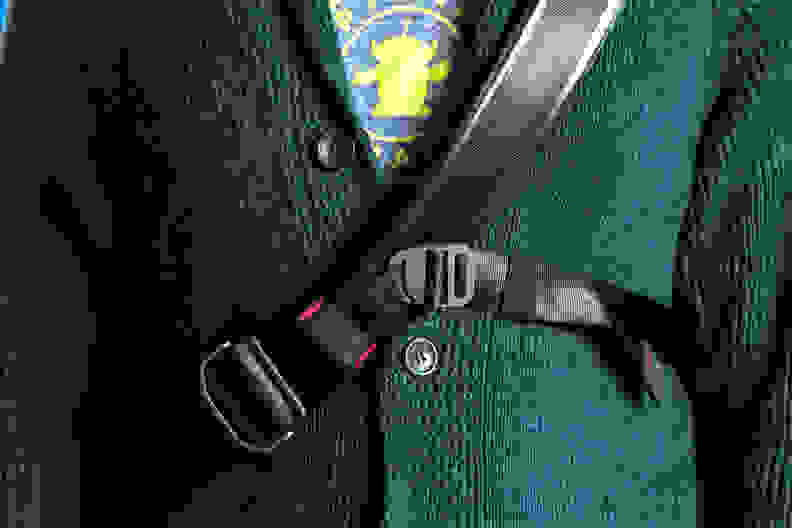 Trip 2 into the woods went as well as could be expected, this time using the Sony A7R II with a rather light 55mm f/1.8 lens clipped to the outside of the bag. I found the Capture Clip to be a welcome reprieve from hanging a camera from my neck, though you don't have to ditch the strap if you don't want. It's a small convenience, but an extremely well-executed one—provided your camera is light enough, or you don't have a heavy piece of full-frame glass hanging off the front of your body.
The last trip was into a sea of people in New York City. Heading into a crowd with a camera bag is generally deemed inconsiderate, and not a good idea if you can avoid it. Well, for one cold day in October, I was that guy.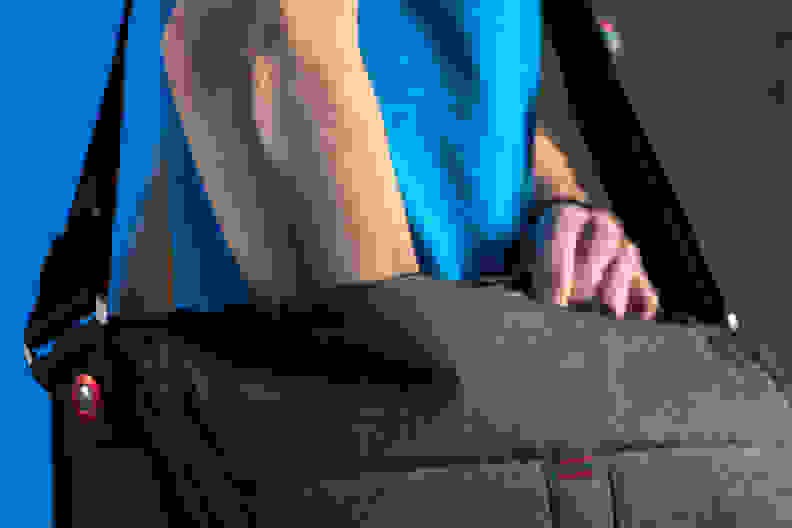 All in all, things went well—a Micro Four Thirds mirrorless and a relatively empty bag made for a much slimmer profile, and I didn't get any complaints from frustrated denizens of Manhattan, so I'll call it a win. The ability of the Everyday Messenger to crunch down in thickness is welcome, especially if you have to rely on public transportation to get to your shoot. Micro Four Thirds lenses are very compact, so I was able to cover a trade show with a full complement of glass without leaving my macro at home.
If you want a bag that can work for day-to-day use and handle the strains put on it by a pro, the Everyday Messenger by Peak Design is worth its salt—and its $249.95 pricetag. Though it's easy to balk at spending over $200 on a bag, you're going to be trusting your thousands of dollars worth of equipment to whatever you buy; don't cheap out on what you entrust its safekeeping to.
It's no secret amongst people that know me that I'm a function-over-form kinda guy, but this bag's strength is that it derives one from the other.
I typically go through bags every two years, and it's almost always due to a combination of the stress of overloading them, the strap breaking, or the inability to carry the gear I need. Though my time with the Everyday Messenger was comparatively shorter, I never felt worried that I was going to break it, or that I wanted it to do something else.
The Everyday Messenger bag occupies a perfect middle-ground of being able to easily carry a kit, while also functioning as a great daily-driver messenger bag. It's no secret amongst people that know me that I'm a function-over-form kinda guy, but this bag's strength is that it derives one from the other. The Everyday Messenger is extremely well-designed, and done so in a way that doesn't make many tradeoffs.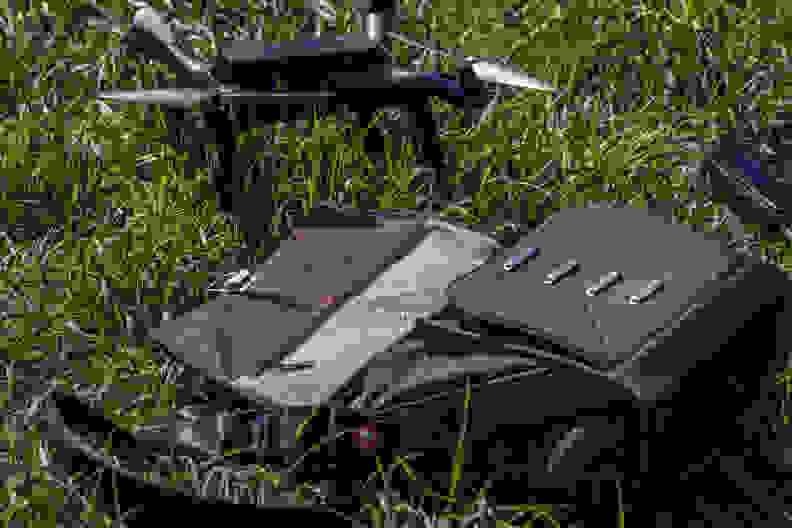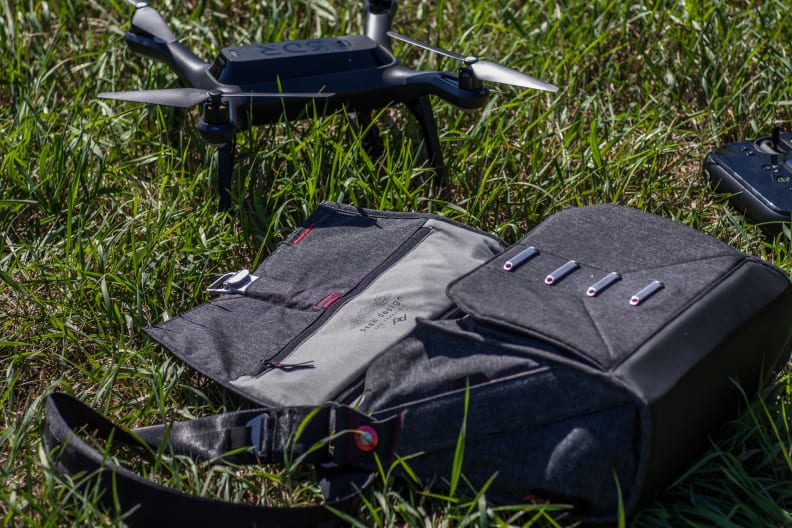 That's not to say that it's perfect, but there is no perfect camera bag—or really any product, for that matter. Potential sore spots for buyers of the Everyday Messenger might include the price of the bag plus add-ons, as well as the fact that it's a little bigger than most camera bags out there. Though it's light, it does occupy a larger volume than most. Some may also find issue with the seatbelt material strap, and the lack of a shoulder pad—though you can easily grab your own online.
Camera bags tend to break out into two camps. Some are more expensive, but look great, such as the ONA Brixton, LoveCases Retro Canvas Bag or the Case Logic Reflexion Medium Cross-body Camera Bag. Others are all about utility, but don't work well for times when you just want a good ol' messenger bag and not some giant, padded monstrosity. The Everyday Messenger is definitely on the pricey side, but it accomplishes both and looks great doing it.
Meet the tester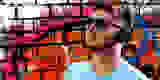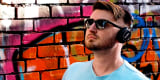 Chris Thomas
Staff Writer, Imaging
@cthomas8888
A seasoned writer and professional photographer, Chris reviews cameras, headphones, smartphones, laptops, and lenses. Educated in Political Science and Linguistics, Chris can often be found building a robot army, snowboarding, or getting ink.
Checking our work.
We use standardized and scientific testing methods to scrutinize every product and provide you with objectively accurate results. If you've found different results in your own research, email us and we'll compare notes. If it looks substantial, we'll gladly re-test a product to try and reproduce these results. After all, peer reviews are a critical part of any scientific process.
Shoot us an email