Introduction
But that's not why we love the K-5. While an excellent, critically-acclaimed sensor is nothing to sneeze at, the Pentax K-5 is the gold standard for DSLR ergonomics, with perfect button placement, responsiveness, and a plush grip making up for a few performance hitches in other areas.
Design & Usability
One of our all-time favorite cameras to shoot with
When you pick up the Pentax K-5 for the first time, there's an immediate feeling of comfort with the design, weight, and balance of the camera. The grip fits your hand perfectly, the shutter button puts up a healthy resistance as you lock in focus, and the weight of the durable magnesium alloy body is not cumbersome. In the time since we first received it, the K-5's ergonomics have become the standard to which we compare other DSLRs.
That isn't to say the K-5 is perfect; its design does leave some things to be desired. Controls are laid out very intelligently for the most part, but we found the buttons themselves can be hit or miss. For example, keys found on the directional pad protrude slightly, have a shallow but clear stroke, and an audible click. Then again, the AF button is recessed, making thumb striking a challenge, with barely an audible click. The metering dial also remains puzzling for its extremely difficult and even painful operation.
The K-5's ergonomics have become the standard to which we compare other DSLRs.
The K-5's menu layout is consistent with other models in this class. The main menu is divided into four tabs, with each tab further subdivided into numbered menus. Each tab is color coded to help with memorization. The interface is operated via a combination of the directional pad, and the front and rear dials. The front dial navigates through entire tabs, the rear dial through each numbered menu, and the directional pad through each individual option. All options are clearly legible at their default size, with an option to increase text size even more.
Pentax has updated the K-5 to include plenty of modern features that aid operation, including mini-USB and mini-HDMI ports. There is also a beautiful 3-inch, 921k-dot display capable of live view photography and video. If you want to stick with the old-fashioned viewfinder, the Pentax K-5's has 100% coverage, and is as bright as any you'll find on a DSLR with an APS-C sensor.
Features
Plenty of Pentax-only quirky control modes as well as a slew of in-camera editing options
The K-5 has a rather robust range of file types and sizes. While most of your shooting will be done at the sensor's 16.2 megapixel maximum resolution, menu settings also allow for images at 10-, 6-, and 2-megapixel capture. Intuitively, the same screen displays the exact horizontal and vertical resolution of each setting, and also extrapolates how many exposures remain at each setting given the capacity and current occupancy of the memory card.
Aside from resolution, the quality of the JPEG encoding may be adjusted from one to four "stars"; the lower star settings can help save memory card space at the expense of detail. In addition to JPEG, images may be stored as raw data in either the industry standard DNG or Pentax-only PEF formats. There's also an option to record full-resolution JPEG and RAW images simultaneously.
When capturing those images, you can select from the usual PASM modes, but also Pentax's own "aperture and shutter priority" mode (TAv)—think manual mode with auto ISO—as well as "sensitivity priority" (Sv), which lets you set just the ISO. Speaking of ISO, the K-5 tops out at 51200, though noise begins to seriously overpower the shot at that setting. The K-5 also provides 1080/25p recording for video, though the quality is quite disappointing as it relies on Motion JPEG encoding with .AVI files, which heavily compresses details and range.
Once you've captured shots you can also do quite a bit of editing right on the K-5 itself. There's little for video other than cutting a frame, but for still images there are options for applying a number of creative filters. It's a small concession to those who want real creative freedom right on their DSLR, but it's useful in a pinch when you don't have a computer around.
Performance
Impressive performance complements a solid design
Good color accuracy and excellent sharpness define the K-5's still performance. Even in tough shooting conditions, photos were clean, flattering, and victim only to unnoticeable levels of aberration. Dynamic range is capable but average here once you get beyond base ISO speeds, a disappointment considering the hype. The same is true for white balancing. Image stabilization was poor considering the price range, meaning that my summertime water skiing shots will have to wait. The K-5 is best suited to high color, high contrast subjects that are still or moving, both in daylight and low light, so long as the user's footing is secure.
Given the snappy performance elsewhere, the K-5's sluggish autofocus is a disappointment.
The K-5's two major areas for improvement are image transfer speeds and autofocus sensitivity. In our real-world shooting with the K-5, we found that it performed well in bright light, but that its focus system has an annoying habit of giving a positive focus confirmation when focus can't be locked. Worse, it will often kick on the AF assist light while the lens does nothing, giving you no hint as to whether the camera is simply broken or its has given up on autofocus altogether. Given that this 11-point AF system has 9 cross-type sensitive points, you'd think it should handle moderate low light situations with ease. Unfortunately this simply isn't the case. Given the snappy performance elsewhere, the K-5's sluggish autofocus is a disappointment.
We also found that the K-5 would lock up with incredible frequency, requiring several seconds to clear the buffer before shooting could recommence. This was especially troublesome when shooting sports or action, as a burst of just 10-15 shots may require up to 30 seconds of waiting before it would clear. It's something that we're desperately hoping is improved on the inevitable replacement.
The other disappointing performance area we found was with the K-5's video. Unlike Panasonic, Canon, and Sony, Pentax lacks the video legacy that would allow it to easily adopt high-quality video into their DSLRs. It seems as if they're learning about video as they go along, and the rough quality shows in the K-5's final product. The videos themselves are not terrible, but the complete lack of video features makes it little more than a point-and-click affair, with quality that doesn't far surpass your typical Flip HD.
Conclusion
A fine camera with a design other DSLRs should copy without shame.
Much of the K-5's pre-release hype focused on the brand new 16.2 effective megapixel sensor. In our tests, we found the excitement to be justified. This Pentax matches or exceeds comparable models from Nikon and Canon, especially in the areas of sharpness and color accuracy. Even though there are plenty of hardware, design, and feature similarities to the K-x, the K-r, and especially the K-7; current owners may still want to give the K-5 a look as the upgrade is significant and the handling is simply superb.
In addition to the sensor, Pentax's selection of an excellent weather-resistant lens also boosted scores quite a bit. This is evidenced by the Nikon D7000 and Canon 7D comparisons. The K-5's overall sharpness was significantly better than both the D7000, which uses an identical sensor, and the 7D, which has a two megapixel head start. Even against weather-resistant bodies the K-5 should earn points for its durability, as its kit lens completes the seals where other kit lenses leave the camera still vulnerable.
But the K-5's faults arise in the underlying features and specifications that provide the foundation of image quality in real-life shooting scenarios. "Supporting" elements like image stabilization, autofocus, and white balance were all a little disappointing. Independently we might be able to overlook these, but in combination—and depending on your shooting style of course—they begin to detract.
Finally, we can't help but feel like the K-5 suffers from a slight identity crisis. For a camera of this quality and capability, the pricing is aggressive, which seems to indicate a target audience of DSLR first-timers or early enthusiasts. Yet the omission of in-camera help is boggling. In terms of sheer power, the K-5 is a fine choice for budding photographers, as long as there's an expert nearby to help out. For everyone else, the K-5 is an accurate, sharp camera with phenomenal handling that will have you overlooking the frustrating low-light autofocus.
Science Introduction
Stellar design, a deluge of manual controls, and some of the best handling we've seen on a DSLR would matter little if the performance wasn't there. Luckily, the K-5 impressed us in some key tests, even though it was a bit of a disappointment in a few crucial areas. There's a lot to love here, but you'll have to overlook some frustrating faults if you wind up shooting with this camera.
Color Accuracy
Superb color fidelity when capturing JPEG images
The K-5's Sony-built APS-C sensor is capable of strong color accuracy across most of the spectrum, though it does lose some warmth in the brightest yellows and blues. At the most accurate settings, greens and reds are particularly faithful. Saturation was also nearly spot on, averaging 102.1% in our test.
The results are excellent, but they should be given this camera's price point. The K-5 easily bests Pentax's own K-x model from 2009. We measured the K-5's "Natural" color mode to be the most accurate, and used this mode in all other tests. Nine color modes are available in total, and while Natural is the most accurate, the others have their uses too.
Portrait enhances all colors evenly across the gamut. Landscape is suited to nature shots, with accentuated yellows and blues. Vibrant increases the intensity of shots, at the expense of color accuracy (particularly magentas and greens). On the other hand, Muted reduces the saturation of all colors for an intentionally washed out look. Other modes are Bright, Bleach Bypass, Reversal Film, and Monochrome.
Noise Reduction and Detail Loss
A maximum ISO of 51200 is tempting, but it comes with plenty of drawbacks.
Six settings are available for high ISO noise reduction: Off, Low, Medium, High, Auto, and Custom. The Custom setting allows the user to manually specify noise reduction settings for each ISO individually. This is a helpful feature, ideal for for balancing the strong effect of this camera's noise reduction algorithm, against the tendency to lose sharpness with reduction enabled. We recommend medium settings up to ISO 200, and high for 400 and above.
This customization will be more effective than Auto, which results in noise levels well above 1% at nearly every ISO setting. Or, in other words, the equivalent of low noise reduction at ISOs below 1600, and the equivalent of medium noise reduction at 1600 and above.
Noise is spread evenly across all color channels, except for a very slight lean toward red noise compared to others. With noise reduction set to off, luma noise is perceptible at all ISO levels, even 100, and begins to spike at 800 which is not uncommon. Initially, the K-5's performance here surprised and disappointed, returning a full 1% noise even at ISO 100, then quickly worsening to artifacted, but still printable images as early as ISO 800. At the highest ISOs, noise actually drops a bit, which of course suggests that some form of noise reduction must be present even at the "off" setting in JPEG. However, at ideal settings with noise reduction enabled, the test results turn around, and the K-5 returns noise levels as low as 1.4% even at ISO 25600.
Our advice is to shoot in RAW whenever possible and leave Pentax's odd noise reduction processing alone.
Shot-to-Shot Speed
Peppy performance is hindered by a limited buffer.
Continuous shooting can be set to the full burst or a "low" mode that shoots 1.6 shots per second until the memory card is full. Interval shooting is fully customizable for time-lapse photography, which is a nice addition that only appears in Nikon DSLRs.
At the full burst speed, the K-5 tests between 6.3 and 7.5 frames per second at maximum settings, and can sustain that speed for approximately 22 shots at maximum resolution. In RAW mode the buffer lasts approximately 19 shots before reducing speed. This is actually contrary—strangely—to the user manual's claim of only 8 full speed RAW shots. Unfortunately, the K-5 has a tough time clearing that buffer quickly. As such, even if you're only shooting 3 to 4 shot bursts you'll find yourself butting up against the limit, forced to wait for the camera to clear.
Autofocus Sensitivity and Speed
A real struggle in dark environments
While we didn't yet have an autofocus sensitivity test established when we tested the K-5, we were able to use it in a number of limited light environments. We used the K-5 for a shoot both in a dark theater, lit only by stage lights, as well as on a trade-show floor with a slightly brighter fluorescent spread.
In both conditions we found the K-5 struggled to lock on consistently or accurately, sometimes failing to do anything at all. It's a frustrating exercise, because the K-5's AF light would frequently kick on while the camera's actual AF system failed to do anything. With an 11-point system and 9 cross-type sensitive points, this is pretty disappointing. It was consistently an issue whenever we shot with the K-5 indoors and it's something Pentax specifically earmarked for improvement in the K-5 II.
Other Tests
Meet the tester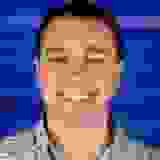 Christopher Snow
Managing Editor
@BlameSnow
Chris was born and raised less than ten miles from our editorial office, and even graduated from nearby Merrimack College. He came to Reviewed after covering the telecom industry, and has been moonlighting as a Boston area dining critic since 2008.
Checking our work.
Our team is here for one purpose: to help you buy the best stuff and love what you own. Our writers, editors, and lab technicians obsess over the products we cover to make sure you're confident and satisfied. Have a different opinion about something we recommend? Email us and we'll compare notes.
Shoot us an email