After that camera's tepid reception, Ricoh went back to Pentax's roots to create the Pentax K-S2 (MSRP $749.95). A more tastefully restrained DSLR with modern flair, the K-S2 brings back some of the best features of older Pentax DSLRs—most importantly weather sealing. After spending severl weeks with it, one thing is clear: This is the camera its predecessor should have been.
However, Ricoh did push the envelope with a few new features. The most notable is the new retractible 18-50mm f/4-5.6 weather-resistant kit lens. Unfortunately, it's easily the worst part of the K-S2 package. But if you can ignore that hiccup (and pick up a better lens) the K-S2 is not just a return to form, it's one of the best values in its class.
Design & Handling
Pentax gets its mojo back
Despite an aesthetic that doesn't stray that far from the K-S1, the K-S2 is a far more reined-in, traditional DSLR. For example, no more blinking lights on the front of the camera, no more slippery grip, no more confusing combination of mode dial and control wheel. Where its predecessor had a radical design and control cluster, the K-S2 has a more traditional appeal with a simple splash of color (and massive Pentax logo) instead.
The K-S2 is otherwise a very angular beast, with hard edges giving way to a deep, shapely grip. The grip not only provides you with something substantial to hold onto, but the textured rubber coating is much softer than that of many competing, plastic cameras, and feels far less abrasive on your hands. Trust me: the longer you hold this camera, the more you'll appreciate what Ricoh has done here.
It's an encouraging development, because exceptional handling and weather sealing have been a mainstay amongst Pentax DSLRs, even in the sub-$1,000 territory. While this K-S2 isn't quite on par with some of our favorite Pentax DSLRs—the K-3, K-50, and K-30 all spring to mind—it's very good. And at risk of belaboring the point, getting weather sealing in this part of the market is almost unheard of beyond Pentax's lineup—an advantage carried through to the company's selection of affordable, weather-sealed lenses.
Further playing to Pentax's past, the back of the camera will also be familiar-looking to anyone who's used something like the K-50. A very simple control cluster/D-pad is flanked by playback and menu buttons, with big, readable labeling everywhere. Pentax has also added a 3-inch, articulating LCD and it's a real delight to use.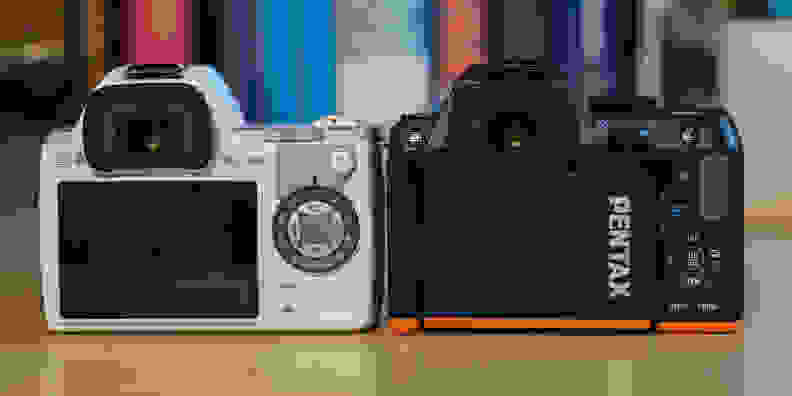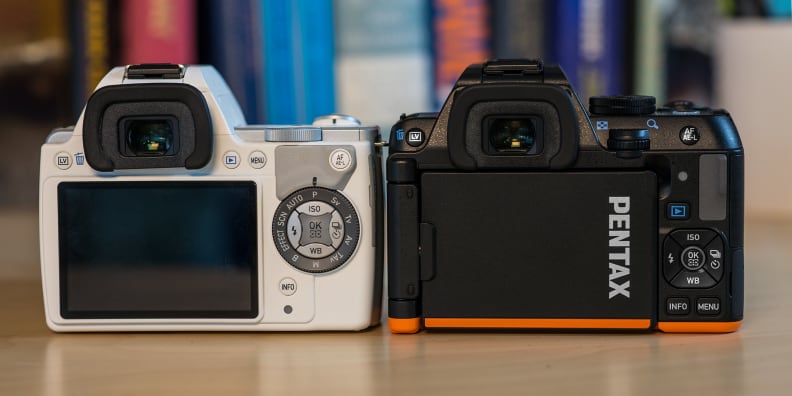 This is a great addition to the camera for videographers and stills shooters alike. With this screen, you can capture content at extreme angles—You can easily snap selfies, shoot around corners, or frame above your head by using the live-view function in conjunction with this new feature. The only drawback? There's no touchscreen, so tap-to-focus isn't an option.
While holding a DSLR at arm's length to capture selfies isn't the most natural way of shooting, Pentax has at least made some smart adjustments to aid the process. For example, if you have the screen flipped all the way forward (and the live view enabled), the Wi-fi button glows green and acts as your shutter button. Since that button is a little further towards the back of the camera body, it's much easier to press than the primary shutter release when you hold the camera pointed at yourself.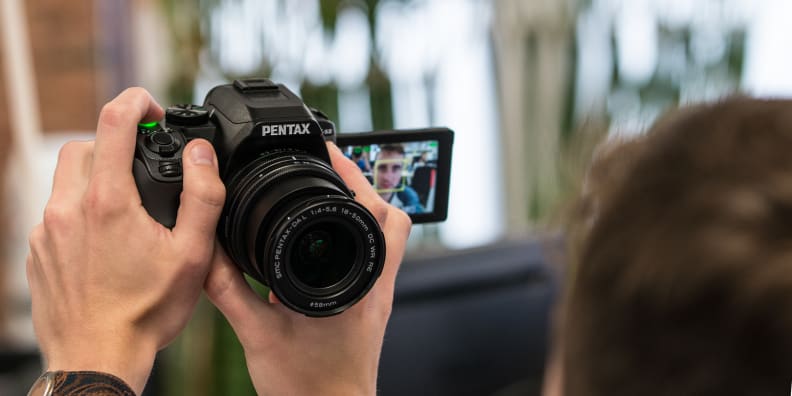 Of course for more traditional framing, Pentax also has you covered. The K-S2 offers the same great 100% coverage optical pentaprism viewfinder found on many Pentax cameras, with a magnification ratio of 0.95. While it's a little on the dim side compared to the EVFs that crowd this part of the market, there's something to be said for a good old optical viewfinder.
Features
NFC, WiFi, and weather-sealing. Oh, my!
If the preceding K-S series camera—the K-S1—was a prototype camera with lots of interesting ideas, the K-S2 is the market-ready final draft. While the funky control scheme has been omitted, Pentax has made one useful addition: Wifi with NFC pairing, allowing for remote shooting and playback. In my experience, the Image Sync app you use to connect the K-S2 was hit-or-miss, however and the app itself leaves a lot to be desired. It's ugly, it's clunky, and it doesn't even rotate with your phone. But it does grant you the ability to do a few cool things, like remote shooting and easy sharing of photos between your camera and smartphone.
While these features are becoming more or less commonplace among mirrorless cameras like the Sony A6000, this is the first Pentax with this level of attention paid to smartphone-savvy users. It's a good change, and one that needed to happen; especially when you consider the audience of an entry-level camera.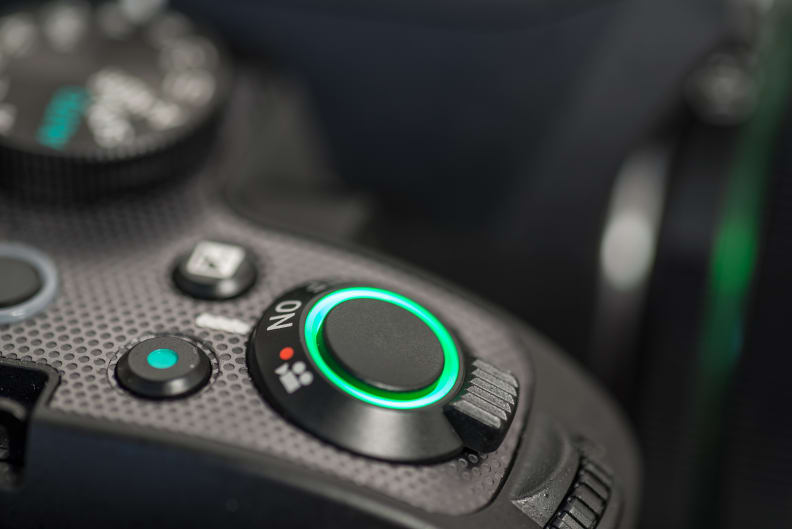 But the list of features goes on. For example, fans of stargazing will greatly enjoy the timelapse and astrotracer features (just make sure you have Pentax's GPS unit) that eliminate star trails on long exposures of the night sky. Additionally, the in-body stabilization makes it much easier to get usable shots in lower light. It also doesn't hurt that the 20-megapixel sensor has an ISO range from 100–51,200, and can take RAW+JPG stills at a hair under five shots per second.
There are a couple quirks, though that hinder the experience. For example, the "selfie mode" doesn't activate automatically: You have to manually toggle the live view first, then flip the screen out. This kind of rough edge is a rarity with the K-S2, and most of the interaction you'll have with this camera will be very painless once you learn the ropes—and get a new lens.
The new lens part is especially important, because the 18-50mm f/4-5.6 DC WR RE lens is much less than the sum of its parts. Breaking the eleven year Pentax tradition of packaging its DSLRs with the ubiquitous 18-55mm f/3.5-5.6 lens, the K-S2 comes with the new retractable weather-sealed kit option.
While it's weather sealed and compact, that's about where the positives end. It produced soft images and was much louder than we were expecting. The DC motor should in theory allow for smoother (generally quieter) autofocus than older screw-driven lenses, but it seems to be tuned to be as quick as possible. The lens is indeed fast, but it seems to create so much inertia that the motor has trouble stopping at the correct location. Even focusing manually doesn't solve these problems, as the combination of a by-wire focus system and an unresponsive DC motor is a recipe for losing your mind.
The lens's locking mechanism can also get sticky and get in the way of taking a quick snap or two. You could easily get better bang for your buck if you're willing to buy body-only and pick up another weather-resistant lens like the older 18-55mm f/3.5-5.6 WR for a couple hundred dollars. If you don't necessarily need a weather-sealed lens you could get even more value with a lens like Pentax's 50mm f/1.8 or 35mm f/2.4, which cost just over $100 each.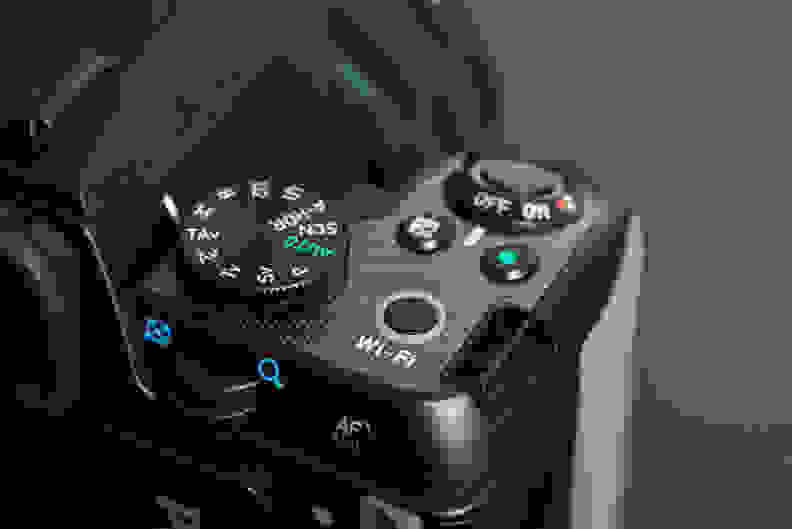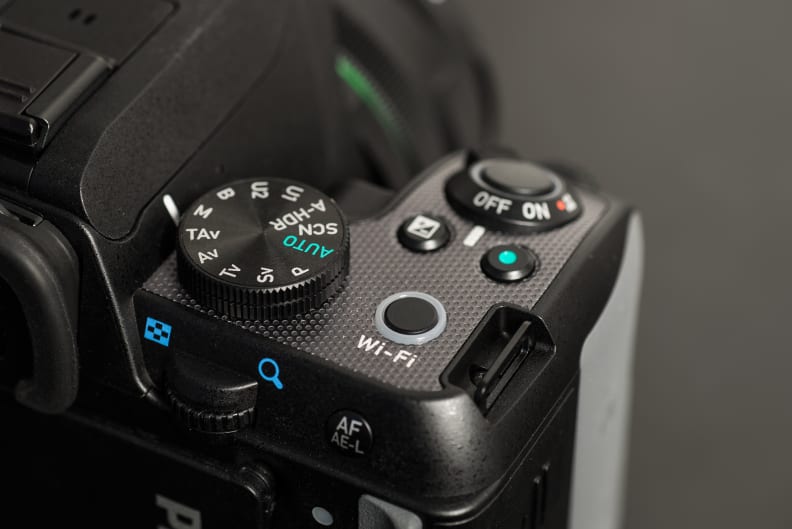 Much like the K-S1, K-50, and K-30 before it, the K-S2 uses the same D-LI109 battery. While the battery is rated for 480 shots with the K-S2, you might want to pick up an extra or two if you have the opportunity. You never know when the clouds will clear and leave you with a golden opportunity to snap away. It's always better to have the ability to snap and not need to then miss a once-in-a-lifetime shot because you don't have the juice.
Oddly enough, it looks like Pentax added a few video-friendly features to the K-S2 that don't make a whole lot of sense. The articulating screen, manual control, and mic port seem great, but given the mediocre video quality it's hard to sell this as a video-centric device. The most redeeming quality would be as a weather-proof video DSLR, but using the mic port leaves the camera vulnerable to moisture and dust, which defeats the point.
Performance
But that kit lens? Oh...
When it comes to actually taking the K-S2 out on the town for shooting, it's a bit disappointing if you're using the kit lens and nothing else. While the camera itself performs well enough for an entry-level option, that bundled lens is one serious albatross around the neck. Notably, it has serious flaring issues, mediocre resolution, and odd focus issues introduced by a hare-brained focus-by-wire system that just doesn't work well. Using this lens is a real struggle.
To the K-S2's credit, color performance is still great; using the "Natural" color profile, the K-S2 manages to reproduce accurate colors without wildly oversaturating them. If you do want a more filmic look, or just want to play around with more artistic-looking shots, there are plenty of filter options and color profiles you can use that are more or less self-explanatory. White balance, too, is great. Though the K-S2 does struggle a bit with incandescent light, the auto white balance setting handles changes from fluorescent to daylight fantastically well.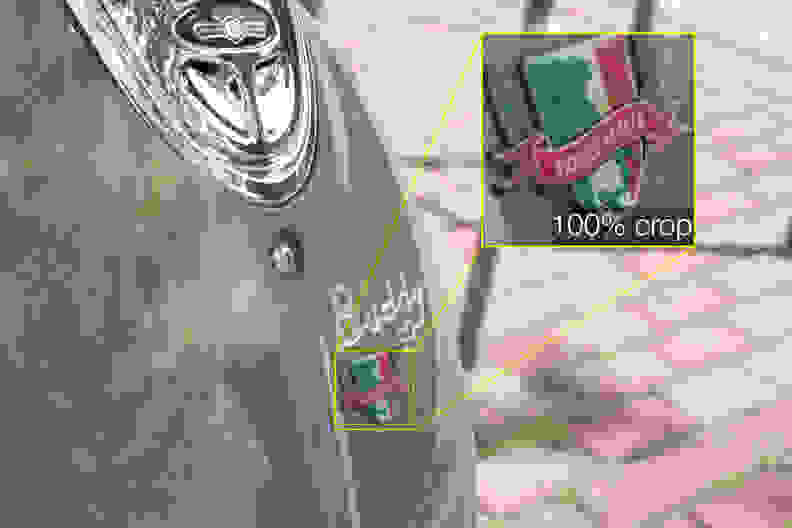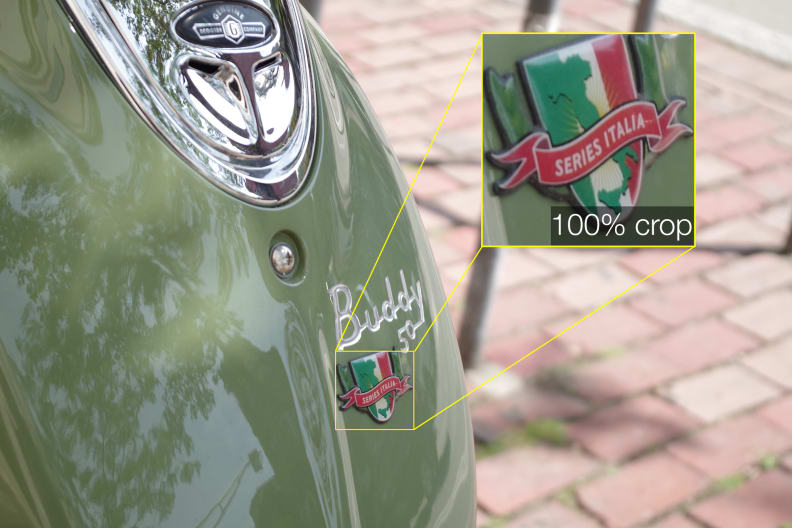 If we have one major complaint with the K-S2's image processing it's that the default setting ramps up oversharpening to a disturbing degree. Your shots will look fine on the puny 3-inch LCD, but when you get home they're either be too soft or plagued with a nasty halo effect that's impossible to get rid of.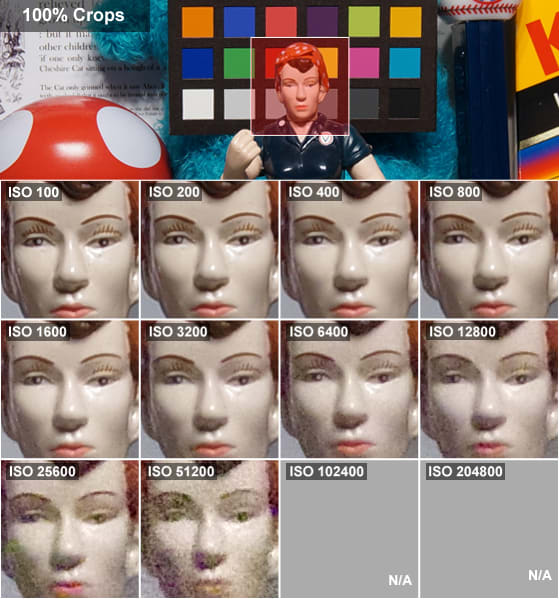 The K-S2 does at least offer decent low light image quality. In RAW you can safely shoot up to ISO 6400 without worry. The noise reduction algorithm helps out when shooting JPEG, allowing you to go as high as ISO 12,800 without too much grain or detail loss. We recommend leaving the noise reduction on low, however—that seems to offer the best balance between detail retention and keeping noise to a minimum.
Videographers should simply skip this camera. Like many Pentax cameras of all stripes, video just isn't up to snuff compared to other competitive options out there. It's not even so much that the K-S2 produces bad video—it's fine in a pinch—but its screw-drive autofocus is loud enough to pollute your shots. You can use manual focus, but that's even more frustrating.
Conclusion
Two steps forward, one step back
Pentax has a long history of making better-than-expected entry-level shooters, and this camera isn't any different. It's not great, but it's better than average and offers a compelling feature set for the price. Better still, the performance is greatly enhanced if you buy body-only and use that savings to get a better lens than the collapsible 16-50mm that the K-S2 comes bundled with.
Looking beyond that, this is the camera the Pentax K-S1 should have been. The K-S2 is much more tastefully restrained with its design choices, all while offering better connectivity in a more practical form. Not only is the K-S2 a big improvement, but this camera is the least expensive way to get dust- and weather-sealing in a brand-new DSLR—making this a great travel buddy if you're headed to more extreme climes.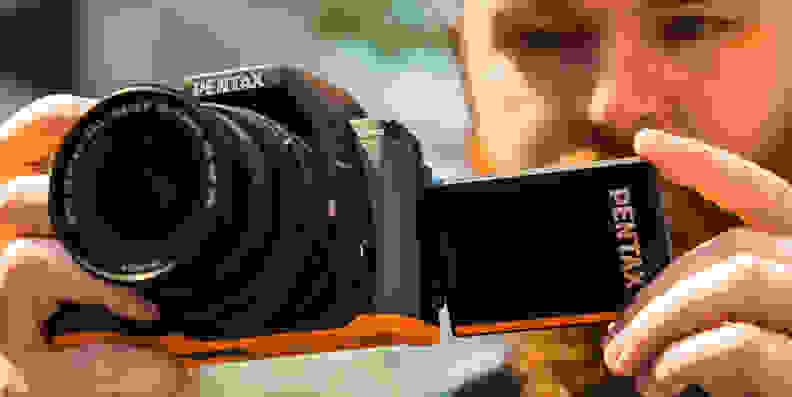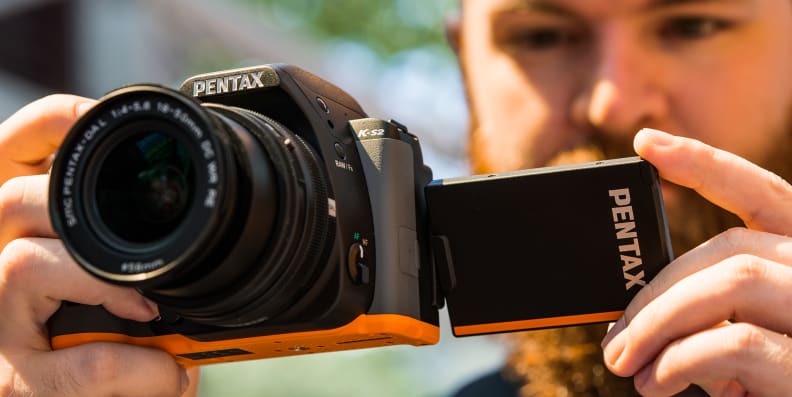 And that's really the reason to get this camera over another sub-$1,000 option. With the exception of an older Pentax camera like the K-3 or K-50, popular shooters like the Canon Rebel T6i, Nikon D3300, and others just don't offer weather sealing. If you're likely to need splash protection, there's a very short list of options out there for the budget-minded shopper.
The addition of NFC pairing and WiFi to the camera body is new for Pentax, and it's a compelling tool to have in your arsenal. It definitely helps the K-S2 keep pace with other similarly-priced models out there like the Sony A6000, Samsung NX3000, and Olympus O-MD E-M10. While all these cameras outperform the K-S2, none are as durable. This camera isn't afraid of a little rain, and you shouldn't be either.
If you can find a better lens to pair with the K-S2, it goes from being an average DSLR to one of the best budget options out there.
We would be even more excited about the K-S2 if the kit lens wasn't such a swing-and-a-miss. The idea is a great one: in the age of smaller and smaller system cameras, a collapsible and light piece of glass is a great ally for a novice shooter. But it's just not up to par, with focus issues marring what is only a mediocre piece of glass in even the best conditions.
If you're set on the K-S2, you can save $50 or so by opting to buy a body-only version and putting that toward a proper kit lens. While you'll end up spending more overall, the performance boost is absolutely worth it. If you can find a better lens to pair with the K-S2, it goes from being an average DSLR to one of the best budget options out there.
By the Numbers
The Pentax K-S2 is a perfectly average entry-level DSLR. It has excellent color and white balance performance, good dynamic range, and bad sharpness results. However, that last issue is more due to the camera's crappy kit lens than anything else.
There's little reason to believe that the K-S2 wouldn't perform better with another piece of glass. Most of the issues here aren't deal-breakers beyond the resolution testing. The result is your archetypical entry-level DSLR, with a tempting combination of size, speed, durability, performance, and price.
Sharpness
While the scores for sharpness are respectably high, the Pentax K-S2 leans heavily on software oversharpening to achieve that result. Though the camera will output shots with anywhere from 1800-2000 lw/ph when shooting in JPG, the lens itself isn't capable of delivering this level of clarity in shots without some serious help.
Shots tend to be sharpest when you shoot at a focal length of 18mm, and get dramatically worse as you zoom to 50mm. However, they're not that great at 18mm to begin with. You'll notice a lot of haloing on high-contrast edges, extremely soft corners, and quite a bit of coma—basically all the issues you'd expect to see in very inexpensive glass.
If you must squeeze the absolute most out of this lens, you're going to want to use the contrast-detect autofocus you get by switching to live view. While it may hunt a bit, the phase-detect autofocus of the K-S2 is inaccurate, leading to many missed shots. It's painfully loud either way, thanks to Pentax's devotion to DC motors in its lenses.
Color
Color accuracy is near-perfect on the Pentax K-S2. Usually we try to look for a ∆C 00 saturation error of under 2.2 to be termed perceptually perfect, and the K-S2 hits 2.04 with a total saturation of 104% using the "Natural" profile. Not bad; not perfect, but very good nonetheless.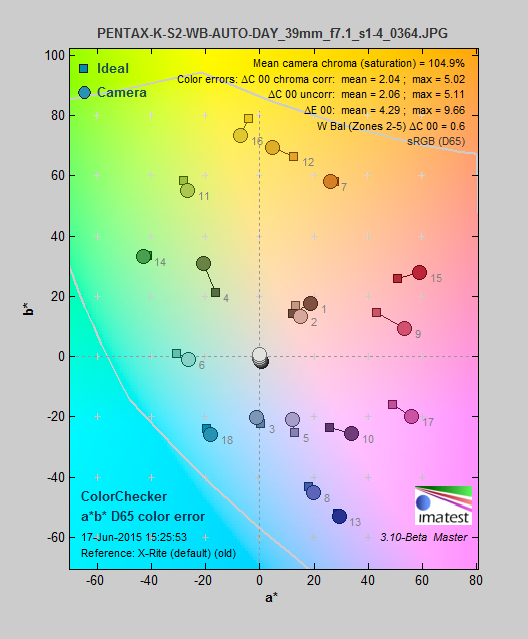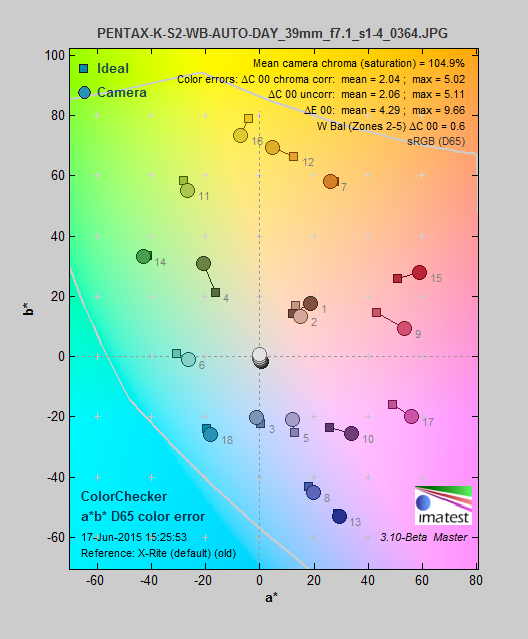 White balance is crazy-good, however. Though the camera does a poor job of accounting for incandescent light, the K-S2 keeps its color error in daylight and under fluorescent light under 250 kelvin: almost undetectable.
You may find some greens are a little more muted than they should be, and perhaps some yellows are a little darker than you'd expect, but otherwise the performance here is spot-on.
Noise
High ISO shooting is tricky with the Pentax K-S2. While it does a good job of reducing the overall level of chroma and luma noise across most of the ISO range, the K-S2 doesn't really hold onto fine detail all that well at its highest ISO settings.
If you leave the noise reduction off, your shots will hit that 2% threshold of noise (our usual cutoff for acceptable quality) at ISO 3200. You can push this to ISO 6400, but it's risky without noise reduction. If you're going higher than that we recommend to shoot in RAW and edit out the noise later.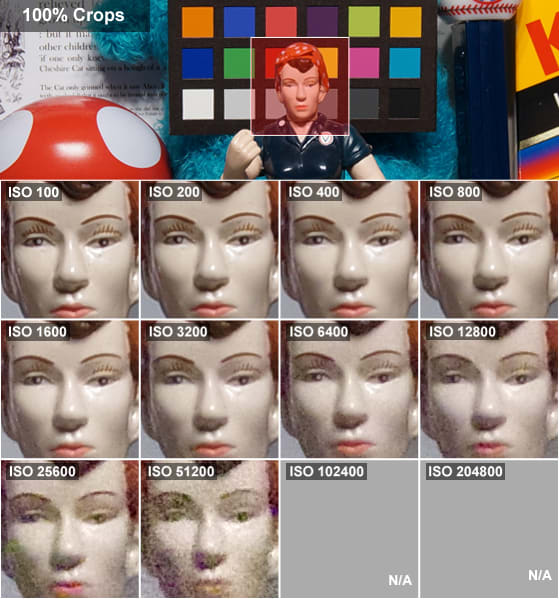 Applying NR will rip out what little fine detail the camera had to begin with in higher ISO shots. Though the camera has the capability to go up to ISO 51,200, it's not very usable in practice.
Dynamic Range
Dynamic range on the K-S2 is decidedly above average, as far as entry-level cameras go. At ISO 100, it has just under 8 stops of high-quality DR, which is great for an entry-level camera.
As you increase your ISO speed, however, that number plummets—eventually hitting zero by ISO 6400. That's fairly average, and not all that surprising given it's nearly identical to what we saw with the K-S1.
So what does this mean for you? Well, you may notice that in shots that you used a higher ISO setting, that contrast is as good (or accurate) as you'd expect. While this isn't a professional's tool by any stretch, this is one area where many cameras are improving—and the K-S2 is ahead of the entry-level pack here.
Meet the tester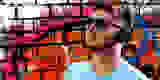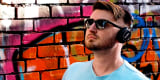 Chris Thomas
Staff Writer, Imaging
@cthomas8888
A seasoned writer and professional photographer, Chris reviews cameras, headphones, smartphones, laptops, and lenses. Educated in Political Science and Linguistics, Chris can often be found building a robot army, snowboarding, or getting ink.
Checking our work.
Our team is here for one purpose: to help you buy the best stuff and love what you own. Our writers, editors, and lab technicians obsess over the products we cover to make sure you're confident and satisfied. Have a different opinion about something we recommend? Email us and we'll compare notes.
Shoot us an email