The lens sits to the right of center, and the flash tube sits to the left of the lens, almost centered. Because the camera has a rather deliberate grip protrusion for the right hand, the small rectangular flashtube is slightly hooded on that side.
The lens is a retracting zoom that withdraws into the camera when the power is shut off, at which point a cover slides over the front element for protection. We'll have more lens details later in this review.
Once you subtract the lens mechanics and the flash tube, there isn't a whole lot of room on the front of the camera for much more. Facing the front, you have a suggestion of a grip for the right hand, enough to keep the camera from slipping away easily. This area contains the camera logo and company logo. The only other details are small microphone holes at the center-bottom.
The front's finish carries throughout the whole camera and is a matte chrome polycarbonate. We've been seeing this surface on a number of brands.
**Back

**Like the front, the back of the Optio M10 doesn't have a lot of room. The screen fills a good 75% of the back real estate on the left side. The control buttons and four-way switch fill the rest. At the top right corner sits the zoom switch, a rocker type that you push down either left or right. Centered below this is a dedicated playback button and below that is the four-way switch; below that are two buttons for menu and trash. The bottom position on the four-way switch pushes you instantly into picture preset mode. The other positions get you to flash options, the self-timer and macro mode. These compact cameras have to keep it simple, for reasons of surface area alone.
**Left Side

**The only functional component on the left of the camera body is the USB hatch at the bottom, covered with an elastomeric material that fits flush and tight to the body.
**Right Side

**The right side of the camera contains a recessed well, equipped with a tiny bar to hold a strap. It is otherwise unadorned.
**Top

**It really doesn't get much simpler than this. On the top of the Optio M10, a chrome finish shutter button sits within reach of the user's finger, and a power on/power off toggle button sits to the left of that. The same matte chrome finish prevails.
**Bottom

**The soleplate of this camera contains the hatch for the battery compartment and memory card, an ImageLink connection and a tripod socket. The hatch fits well and feels sturdy.
**Viewfinder

**This camera has no viewfinder; there wouldn't be room for one anyway.
**LCD Screen

**The Optio M10 uses a 2.5-inch TFT color LCD viewing screen, composed of 115,000 pixels. It is said to have a low-reflection coating on the surface glass for increased viewing angle performance. In the low light conditions of the exhibit hall the image was bright and clear, with good off-axis brightness as well. We can not testify to its full sunlight usability. Strong colors and pastel skin tones were reproduced well.
In use, the screen can provide a straight image with no camera settings visible, or you can cycle through two more levels of detail onscreen. The first shows the shooting mode in use, exposures left on the card and battery life, and a second level of detail includes a live histogram. While a nice inclusion, the histogram on M10 is small and difficult to read when the camera is held at a distance to compose the image. In any event, it can be turned on or off depending on personal preference.
Pentax has done a good job of integrating the display into the fit and feel of the camera. It fits seamlessly and the glass cover has a reassuring thickness. The user does not get the feeling that they have to coddle the camera for fear of damaging the display.
**Flash

**As mentioned, the flash tube sits in the middle of the front panel of the camera and is a small, fixed rectangle. Basically, the flash is between the right-hand grip and the lens. It is so close to the lens that red-eye difficulties are a foregone conclusion.
Pentax has included the usual red-eye reduction pre-flash feature, a single flash. Other operating modes cover auto flash, no flash and flash always. The company lists the flash range as 13 feet in the telephoto position to 8.2 feet in wide angle, with the camera on auto ISO setting.
In the exhibit hall, we were able to fire off a couple of test shots and noted a recycle time of perhaps five seconds. We offer no verification of the red-eye reduction at this point but will test it thoroughly when we conduct our full review of the camera. Our general conclusion on flash performance for most of the small point-and-shoot models is that it works best on close-up portraits and isn't much use past ten feet or so; the tube is just too small to have any reach. In this model, there is no fill flash adjustment available.
**Zoom Lens

**Pentax uses its own branded lens on the M10, a 5.8-17.4mm (35-105mm equivalent) with six all glass elements in five groups, with two aspheric elements. The choice of focal length of the zoom is in line with the intended use of the camera. Basically, 3x optical covers the moderate needs of the beginning shooter. These lens designs are deliberately set for variable maximum F-stop depending on the zoom setting, and the M10's offering of f/2.8 to f/4.9 is typical performance of this type of camera styling. The telephoto F-stop of f/4.9 will require higher ISO settings indoors, and the flash is no help in these situations either, as it doesn't have much power at a distance. This camera basically cannot perform at long distance indoors, at least not with moving objects.
Pentax has the zoom switch in the right place: on the back of the camera, so you can get to it easily when the camera is held away from the body. I did find it moved more rapidly than I would have wished, and this rapid rate is fixed. I found myself hitting the rocker button in short spurts, inasmuch as it will traverse the whole zoom range in a couple of seconds. Autofocus continues to operate while zooming but the image really locks in once you release the zoom. There is no image stabilization.
**Model Design / Appearance

**The Optio M10 does not have a lot of adornment and conspicuous "styling". Instead, it leans toward what I have come to call the German automotive school of design: silver gray surfaces, flush buttons and controls, a certain minimalist look. If form follows function, then the M10 looks this way for a reason.
I had no trouble either holding the boxy, squared body in my right hand or holding it in both hands. Wisely, Pentax has moved the flash away from the corner, where it often gets covered up.
Even at this entry level, the camera has a high standard of fit and finish. The matte silver polycarbonate body does not look "plasticy". The bottom door for the battery, for example, shows almost no seam line in the closed position. The hatch cover for the USB port mates to the body itself cleanly. Buttons have a reassuring "click" to them that provides needed tactile feedback.
**Size / Portability

**Dimensions of the Optio M10 are 3.5 inches wide by 2.3 inches high by 1 inch thick, with a weight of 4.2 ounces without memory and batteries. This is right in the middle range. The carrying lug is located on the right side, recessed for the strap (included). When the camera is off, the lens retreats into the body and a protective cover seals off the front element. It's not an ultra slim model, but it's certainly small enough for a medium-sized purse or coat pocket.
**Handling Ability

**There is an unavoidable tradeoff between size and handling. A camera can be too small, to the point where it disappears into the hands; then it gets harder to use, not easier. Likewise, minimal control buttons can get too minimal. The Optio M10 is a good compromise all around, and balance and weight are pleasing. I can easily put the camera in a safe spot, either a pocket or bag, remove it, hold it and compose a reasonable image without much effort, so the design is pragmatic.
**Control Button / Dial Positioning / Size

**Pentax has kept a simple control button philosophy, and I personally like this. On top is the shutter release, of course, and next to it an on/off button, recessed just a bit to prevent accidents. The camera shuts itself off when idle, part of a power management system.
As mentioned, the viewing screen takes up most of the back surface area, so the back controls have to be small. The four-way switch is perhaps the most critical and it is nicely integrated into the body, but is a little too flush for my taste. In order to activate any of the quadrants, you really have to get a fingernail into place, and the OK button in the middle is the same. Using this with gloves on would not be possible. The zoom switch is a left-right depression and also small enough to cause the same sorts of problems. To give Pentax some design credit, nomenclature is clear and the arrangement is logical.
**Menu

**The menu system of this entry level camera tries to be considerate of beginners who don't want to play with buttons and dials, have trouble following menu navigation, and don't like to read instruction manuals.
At the same time, I note a lot of more advanced features on this entry level camera. For example, there is a choice in the menu of three different focus strategies: wide, narrow and follow focus.
Hit the menu button after the camera boots up and you're into the recording options, three screens worth. Here's where you set the usual shooting defaults; this is the list on screen 1: recorded pixels, JPEG quality, white balance, focusing area, and ISO sensitivity. Screen two takes you through EV compensation, movie, digital zoom, instant review, and a memory checklist that presets 11 starting points for flash mode, drive mode, focus mode and so forth. By page three we are left with sharpness, saturation and contrast settings.
Selections are made the usual way, by using the left/right and up/down switches of the four-way control and then clicking the Ok button. I was able to jump around quickly, as the structure of it all is consistent from screen to screen, and an icon onscreen always informs you of what to do to get back.
From the home menu you can click directly to a series of three setup menus. Screen 1 sets format, sound volume and effects, the startup screen, date adjust, and language. Screen 2 gets you to folder name, USB, Video out, LCD dimming, auto power (off, 3min, 5min). Screen 3 leaves only quick zoom and reset.
Navigation is thoughtful, the text clear to read, color is used appropriately and icons are always backed up by text nomenclature at the bottom. After the first few minutes I had with the camera, I was moving through menus with ease.
**Ease of Use

**The Optio M10's conventional design and "Green" mode (Pentax's version of auto mode) makes this a fast camera to use. The screen, big by last year's standards, goes a long way to aiding the beginner to determine picture quality.
Not content to stop there, Pentax has included a Help subsection, accessed by hitting the bottom switch on the four-way, then the trash (Green) button at the bottom. The context-sensitive screens were useful and helped me when I was getting familiar with the settings and icons.
The onscreen live display has three flavors with varying amounts of information, which you can cycle through, but as the info displayed goes up, so does the clutter. My suggestion to beginners is to shoot with no overlays.
**Auto Mode

**The Optio M10 offers a so-called "Green" mode that essentially whites out most of the menu choices altogether, leaving a single menu of key settings. This is as automatic a mode as you can get. To cite just one change that "Green" makes, the self-timer jumps and stays at 10 seconds, rather that the 2 second/10 second choice you otherwise have.
**Movie Mode

**The M10's movie mode has specs of 30 or 15 fps at 320 x 240 pixels or 160 x 120, which is subpar in a sea of cameras offering the same speeds at 640 x 480. Slow panning was handled adroitly with almost no trace of skipping or jumping and no evident artifacts. The autofocus stayed active, and you can zoom optically while shooting video. I did find the back rocker zoom switch a little too "nervous" for my tastes, however; a slower zoom would work better, in my opinion.
The camera records audio and clips with sound can be played back just as if they were still images, using the same transitions (more on this in the playback section of the review).
**Drive / Burst Mode

**The camera can operate in both single mode and a five-image burst mode. Burst images are about one second apart. Writing was quick enough that I noticed no delays, but I did not attempt to measure this. Normal shooting yields a delay of approximately three seconds. The M10 also has a self-timer with options of 2 and 10 seconds.
**Playback Mode

**The M10 has these options on the playback palette: Slideshow, Resize, Trim in-camera, Image/Sound Copy, DPOF, Protect, Voice memo and Image Rotation. To get back, you push the playback button or press the shutter halfway down.
Playback options are single and nine-image multiple, with magnification up to 8x. In Slideshow mode, you can set three transitions: wipe, checkerboard and fade, at intervals of 3-30 seconds in steps. You can set sound to record independent of the image, or on top of the image. Movie images are treated as just another still picture. You can save images and clips in a calendar mode. Jumping between images is almost instantaneous.
**Custom Image Presets

**Shooting presets are getting extensive these days, but this camera by no means offers the most. There are many icons visible and several have sub-choices. All the usual ones are there: Portrait, Landscape, Action, and Close up. Beyond that, we have a Kids mode, multiple Pet modes, Food, Fireworks, Self-Portrait, Soft Focus, Surf/Snow and Nighttime.
These presets are an attempt to simplify the act of photography, but the need--if there is one--for three "Pet" settings (light, medium and dark animals, I was told) seems a bit excessive.
**Manual Control Options

**The Optio M10 is a point-and-shoot camera with a Program mode only and no adjustments for shutter speed and F-stop. However, ISO can be adjusted.
**Focus

***Auto Focus

*The Optio M10 uses what Pentax describes as a TTL contrast detection autofocus system. This is the conventional solution. Range is 3x optical and 4x digital, from 2.3 feet to infinity. Macro mode focus is up to standards: 4.0 inches to 2.62 feet in wide macro and 1.3 feet to 2.62 feet in tele macro.
However, it was gratifying to see that they have kicked up the notch with three different and useful focus modes. The standard setting is 9-point multi-segment. Option two is a central spot zone, and option three a tracking AF option. In tracking mode, the camera locks onto a subject's profile, then follows that profile around the image area. In effect, it moves the spot focus in real time to follow the first thing you aim it at. Other cameras have this, but it's still a neat feature. I tried the tracking focus and it definitely worked.
In trade show exhibit conditions, essentially low light, a casual series of snapshots looked fine, with sharp focus, saturated colors and good skin tone, at least as revealed on the display screen.

*Manual Focus

*Most cameras in this price category have no manual focus option. The M10 has a manual focus of sorts: you can key in set distances, but I am not sure how useful this would be to a beginner or even anyone, so it's hardly worth the bother.
**Metering

**Only one system is used: TTL multi-segment metering.
**Exposure

**The M10 cannot provide any manual exposure adjustment, such as changes in aperture, but you can set an EV compensation to +/- 2 EV in 1/3 stop increments.
**White Balance

**The usual settings are offered here: Auto, Daylight, Cloudy, Tungsten and Fluorescent. The settings are in the first Record menu and easy to find. It is too bad there is no manual setting, as this is generally the first manual control to be included as camera cost increases.
**ISO

**Auto is the default position for ISO; however, as mentioned, ISO can be moved off Auto to settings of 64, 100, 200 and 400. This would have been fine last year, but more manufacturers are releasing compacts and point-and-shoots with maximum ISOs of 800 or more.
**Shutter Speed

**Shutter speed on the Optio M10 is not manually adjustable. The camera automatically selects a shutter speed between 1/1500 – 2 seconds.
**Aperture

**The Pentax M10's aperture is not adjustable either. Pentax lists the camera's automatic aperture adjustments as ranging from f/2.8 to f/4.9.
**Picture Quality / Size Options

**The M10 has quality levels ranging from 6M (2816 x 2112 pixels), 5M (2560 x 1920 pixels), 4M (2304 x 1728), 3M (2048 x 1536), 2M (1600 x 1200 pixels), 0.8M (1024 x 768) and 0.3M (640 x 480) at three levels of compression. Movie mode resolution is either 320 x 240 or 160 x 120. In other words, this camera can make a file for email or for a print up to 8 x 10 and perhaps larger.
**Picture Effects Mode

**Standard options are represented here: black-and-white and sepia, along with what Pentax lists as Red, Pink, Purple, Blue, Green, Yellow and Soft. A photo frame can be superimposed on the image, with preset frames for valentines and other graphics.
**Connectivity

***Software

*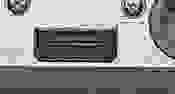 Olympus software is included on a CD. It is a basic viewing package, according to the company.
*Jacks, Ports, Plugs

*The USB port exits on the right side of the camera behind an elastomeric hatch. The ImageLink port is on the bottom; no docking parts are supplied.
*Direct Print Options

*PictBridge compatibility is offered, with options of one image or all images. DPOF options are quantity and date stamp only.
*Battery

*The camera operates on standard AA alkaline batteries. Rechargeable metal-hydride batteries may also be used, but the charger is optional and costs extra. Pentax lists the image capacity as 220 shots on alkaline and 640 shots on the rechargeable metal-hydride.
*Memory

*The camera has 22 MB of internal memory and accepts SD cards, which are a common format and easily available. Cost varies, depending on size of the card.
**Other Features **

*Kit inclusions—*The Pentax Optio M10 comes with a USB cable, a video cable, batteries, strap and software.
**Value

**The Pentax Optio M10 is an acceptable value. There is a decent amount of functionality built into this camera, considering its entry level status; adjusting ISO and exposure compensation is useful, though the lack of a manual white balance is disappointing, even at this price point. It's not a terrible value; it's just not stellar.
The layout and design of the controls, however, is excellent, and entry level users who don't care to quibble over controls may find that the ability to easily use their camera is more important to them. It's probably a better value for pure novices than those who have had a digital camera before, but ultimately, the camera's worth comes down to image quality. Check back for our full review of the Optio M10 in the coming months for a complete analysis of color accuracy, resolution, dynamic range, noise, speed and timing, as well as other performance characteristics.
**Who It's For

***Point-and-Shooters - *This camera is clearly aimed at the point-and-shoot photographer and hits its mark.
Budget Consumers - This is not quite the cheapest entry level camera. It's really intended for someone willing to spend a little more to get a better product.
Gadget Freaks - The M10 has few exterior controls and buttons, and nothing impressive on the inside that would attract the gadget freak.
Manual Control Freaks – Since there is almost no control over manual exposure, this camera will disappoint the manual control freak.
Pro / Serious Hobbyists - Only as a casual vacation camera, and even then, the lack of manual white balance will be a turn-off for many serious shooters.
**Conclusion

**The Pentax M10 sticks to a successful formula. It offers a large and high-quality viewing screen. It attacks the problem of menu confusion and control button "overload", and yet still offers some hidden functionality. With its Help functions only a button click away, the camera can be used without even reading the instruction manual. It uses easy to find AA alkaline batteries. With 6 MP maximum resolution, this camera can make a sharp 8 x 10 print, make a movie and record a conversation.
However, in sticking to this formula, the M10 doesn't stand out—at least not as far as we know. Imaging performance is the variable in the value equation, and one that we won't know until we've put the M10 through our tests. Keep reading DigitalCameraInfo.com for the results and full review.
Meet the tester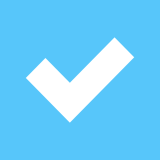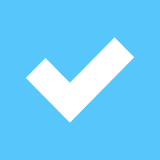 Michael Chiusano
Editor
Michael Chiusano is a valued contributor to the Reviewed.com family of sites.
Checking our work.
We use standardized and scientific testing methods to scrutinize every product and provide you with objectively accurate results. If you've found different results in your own research, email us and we'll compare notes. If it looks substantial, we'll gladly re-test a product to try and reproduce these results. After all, peer reviews are a critical part of any scientific process.
Shoot us an email