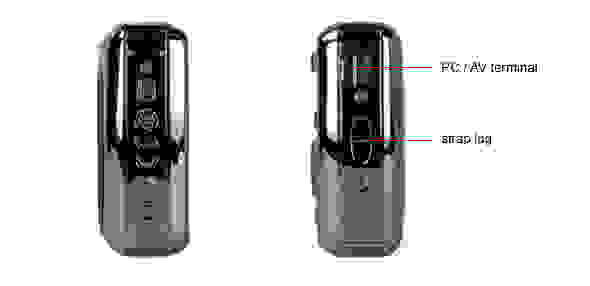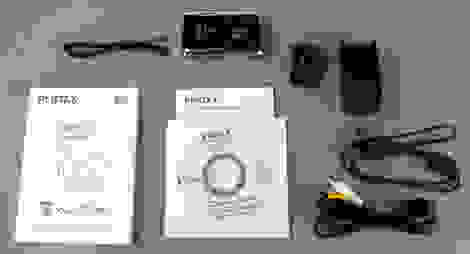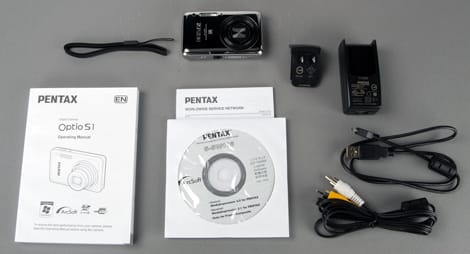 • Pentax Optio S1 Digital Camera

• Power Adapter D-PA116J

• USB Cable

• A/V Cable

• MediaImpression CD-ROM

• Operating Manual
Color accuracy is the first lab test we perform in each review cycle, and right off the bat this shiny little Optio gave us all sorts of trouble. On our first pass, the S1 was incapable of correctly metering the test chart. In every shooting mode except "Night Scene" the camera's maximum shutter speed is 1/4th of a second, and this just isn't enough time to gather light at the model's uncommonly low minimum ISO of 64. We bumped lighting up to 4000 lux to compensate.
After the first proper test, color accuracy was so poor we had to run it again, to rule out (ahem) human error. A few white balance tweaks later, and we managed to improve the score, though not by much. Those are the results counted in this review. Color error clocked in at roughly 4.5 (a horrible score) and shots are oversaturated by more than 20%. This will result in unnatural-looking pictures of both people and environments. Pay particular attention to the blues and reds below to see this in action.
So what the heck happened?! We figured it out actually, and the blame falls squarely on these little guys right here....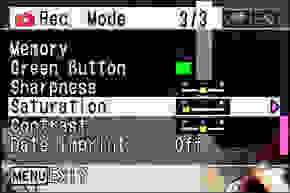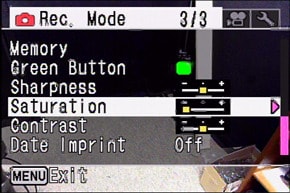 These seemingly innocuous sliders are hidden in plain sight, on the third panel of the camera's main shooting menu. While their default position suggest a neutral or inactive setting, each is responsible for drastic software "enhancements." To an inexperienced user they make shots appear more vivid, but in reality the results are unrealistic and ugly. Subjects, especially human ones, will appear more flattering and less artificial with all three sliders in the leftmost position. More on how we test color.
With this tweak, color error dropped to 3.6, which is still poor but at least consistent with other models. But the sad reality is that the majority of this camera's target audience will leave those sliders right where they are, and we have no choice but to score as such. The Optio S1 therefore lags way behind the rest of our comparison group.
Color modes and scene modes have been lumped into one "Modes" menu, and do include traditional options like Portrait, Landscape, etc. None of these are available independently in Program mode however, so we cannot technically classify them as proper color modes. The remainder of our tests were performed in Program.
Once again, it was necessary to reconfigure our test lab to output 4000 lux instead of the usual 3000 for this test, thanks in large part to the Optio's ISO 64 minimum. More on that later. At this light level, the camera's performance was average. Noise started off somewhat high, almost a full 1.0% at the minimum ISO. Artifacts leveled off at 1.3% by ISO 200 and stayed in that vicinity up to 1600, thanks to background noise reduction software that cannot be turned off. 1.3% is printable, so this camera will offer a nice range for most users. More on how we test noise.
Shooting in Night Scene mode was required for our 60 lux test, in order to unlock shutter speeds slower than 1/4 of a second. Once enabled, the camera performed very slightly better in low light than normal light, which does happen from time to time.
In both lighting conditions, noise levels dipped at ISO 800, revealing the stage at which this camera's noise reduction software kicks into high gear. Algorithms like this result in data loss from the master image file, but again, the target audience doesn't know or care about this drawback.
All four cameras earned similar scores in our noise test. Unfortunately, while examining point-and-shoots, this test is often more about a camera's background software than the quality of its sensor.
Pentax sure does love to go nuts with extra ISO settings, and the Optio S1 is no different. The seemingly-random minimum ISO of 64 is paired with two extended settings on the opposite end of the spectrum, 3200 and 6400. Each of these extended settings locks resolution at 5 megapixels, a little over one-third of the camera's usual resolution, though still better than many competing models.
NOTE: The images above are not used in our testing or scoring, but are included here to show real-world examples of the differences between cameras at the various ISO settings.
The Samsung PL120 is an excellent reference-point for the S1's resolution results, these two cameras posted nearly identical scores in each metric. Sadly, those scores aren't great. Resolution is not a strong suit for either the Samsung or this Pentax, and the intrusive background sharpening software doesn't help. More on how we test resolution.
Distortion ()
Images shot with the Pentax Optio S1 are fairly distorted. Given this model's propensity toward post-processing, we were surprised to see this easy-to-correct imperfection had been left untouched. The problem is worst at the mid and telephoto focal lengths, with up to 1.72% pincushion distortion at 13.3mm.
Sharpness ()
Pentax cheats its way to a slightly above average sharpness score by applying default sharpness correction. While beginner users may consider this a good thing, the enhancement leaves an ugly fingerprint. In the chart below, notice a white haloing effect surrounding the dark edges. This is especially obvious in the center of the frame (click the middle blue box). To see how this affects real-life shooting, see our Sample Photos section.
Chromatic Aberration ()
In the same chart, chromatic aberration manifests itself as a purple "smudge" on the edges of clean lines. Contrary to haloing, the effect is most obvious at the frame's extremes, where light is bent the most.
The S1's aspect ratio and resolution offering would've at one time been considered quite a suite for a budget point-and-shoot camera. Nowadays, the selection is average. Plenty of resolutions are available, including 16:9 and 1:1 options, but the omission of varying compression quality settings is disappointing.
It's rare for a sub-$150 point-and-shoot to feature optical image stabilization, and even more rare for the stabilizer to actually work as advertised. In our shaker test, shots with stabilization resolved 34% more detail than those without. We noticed our shutter speeds getting faster–really the ultimate stabilizer–once this feature was active, and the edges have been enhanced as well, evidence by the slightly fake-looking sample below. Still, aside from these cheats, kudos to Pentax for squeezing this feature in. More on how we test image stabilization.
The other Pentax in our comparison group, the Optio RS1500, is not equipped with a stabilizer, and Samsung's digital stabilizer featured on the PL120, is entirely ineffective. So the only competition for our Optio S1 comes from the Panasonic Lumix FP5. The Lumix's stabilizer is superior to the S1's however, resolving nearly four times the detail in identical shots.
Video shooting options extend to a few resolutions: 720p, 480p, and 320x240; each in either 30 or 15 frames per second. Shake reduction is available during video capture, but few other options are. Optical zoom is not available and autofocus is sluggish at best. In a pinch, digital zoom up to 6.7x is available, but we never recommend it.
Video color accuracy scores tend to be much lower than still shots. The Optio S1 is already an inaccurate camera at default settings, and the results only get worse here. All colors are a few shades darker than they should be and some of the worst offenders, greens and blues, are off by an entire step. The entire gamut is oversaturated by about 13%. This is the worst video color accuracy of our entire comparison group. More on how we test video color.
Sharpness was slightly better and at least matched scores posted by similar models. We observed approximately 375 lw/ph both horizontally and vertically in our lab test. That figure is average for a camera of this class. More on how we test video sharpness.
Playback mode is standard fare. Fullscreen with shooting details and histogram is available and can be zoomed in up to 10x. In the other direction, grid mode is available in 2x2 or 3x3, followed by your choice of calendar or folder mode. The interface is clearly labeled and simple to get a hang of.
Pentax's collection of in-camera editing options includes all the usual options. Resize, crop, rotate, red-eye reduction, etc. They're all here. But the most fun will be had with the Digital Filter option, which allows the application of effects like sepia, toy camera, and color extract. This is also the location of the S1's voice memo option, which allows a sound clip of any length to be associated with a particular image.
DPOF is supported for pharmacies and one-hour photos, however Pentax cameras do not support the popular PictBridge standard. This makes printing at home a little tougher than it could have been.
The Optio S1 is not equipped with a hardware viewfinder, so the rear LCD is your only means of framing. The 230,000 dot screen is accurate, but has a narrow vertical viewing angle, which can render overhead shooting pretty difficult.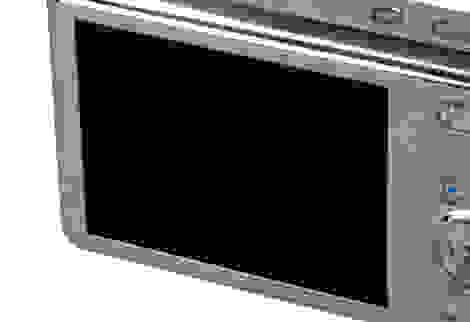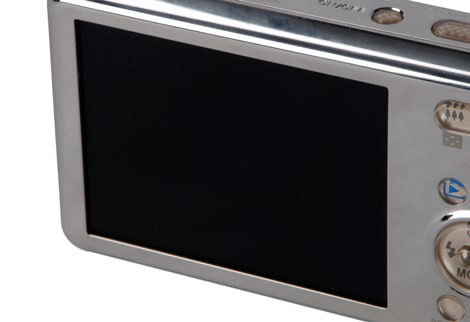 The on-board flash is a little wider than most, but this is more of a stylistic change than a practical improvement. Shots with flash are just as harsh and unflattering as all point-and-shoots. Recycle time is pretty fast though, quick enough for anything except continuous shooting.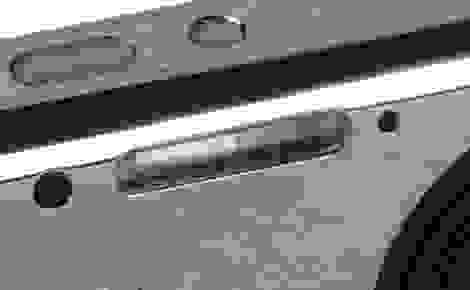 Lens elements are not airtight at this caliber of camera, and within a week we already had a spec of dust get stuck on the sensor. The moving parts also had a tendency to become stuck midway through the retraction phase. This only occurred from time to time, but the problem was exacerbated by mounting the camera to a tripod. This could be a major inconvenience for the supposedly on-the-go target audience.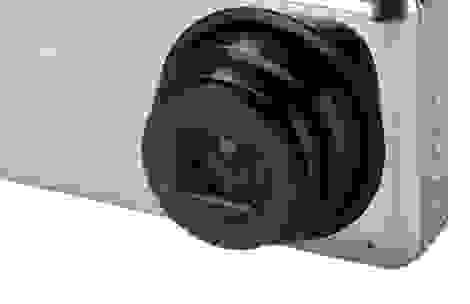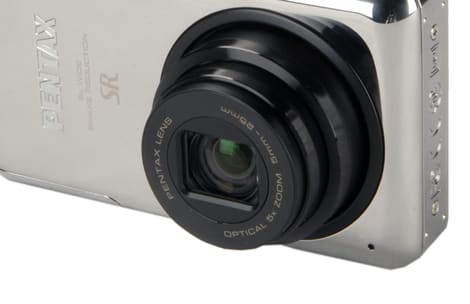 This camera features a 5x optical zoom, which is a tiny bit better than the typical 4x often found in this price range. Of our comparison group, only the Samsung PL120 offers this zoom ratio. Adjustment is accomplished thanks to a robust zoom rocker on the rear panel.
Recharging the battery is done with a USB / AC adapter and, as far as we can tell, cannot be charged directly from a computer. Charging was necessary pretty often and gummed up the testing process considerably. Unlike some designs, it is possible to insert and lock the battery while oriented the wrong way. The camera gives no feedback regarding the state of a charge, so it's possible to accidentally waste a few hours with the camera plugged in but receiving no electricity.

SD, SDHC, and even SDXC memory cards are supported by the Pentax S1, but for some reason not all memory cards are a snug fit. A couple of our cards wouldn't click into place at all. A few Pentax cameras, particularly the RS1500, have flimsy battery and media slot covers. Thankfully this is not the case for the S1.
Only one connectivity terminal is found on the body of the S1, a mini-USB port that is responsible for PC interfacing, A/V output, and battery charging. A composite video cable ships with the Optio S1 and it is the only video output standard supported. HD movies must first be copied to a computer for playback.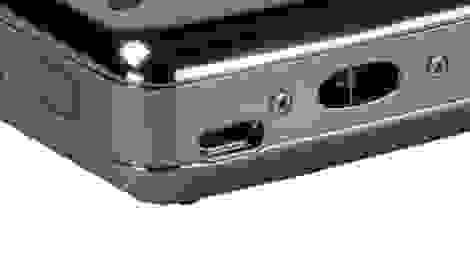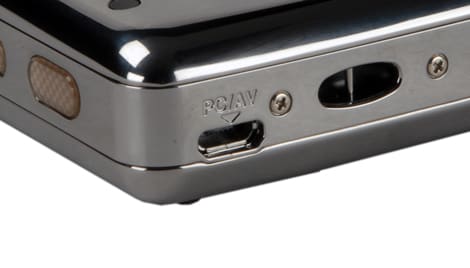 What we would traditionally call "shooting modes" are lumped in with scene modes and found in the all-encompassing Mode menu. There are really only two worth mentioning: Auto Picture, which automates most shooting variables, and Program, which allows manual controls over all available variables. There's also Green Mode, which automates everything, in fact the main menu cannot be accessed at all in this mode.
Scene Modes
The S1's scene modes are extensive. 21 are available altogether. They range from settings we would typically call color modes, such as Blue Sky, Landscape, and Portrait, to fun ones like Fireworks, Frame Composite, and Miniature Filter. The decision to opt for scene modes only can be restrictive at times. For example, we wished for longer shutter speeds outside of Night Scene mode, or the ability to adjust color space in Frame Composite, etc.
The best picture effects are found in the playback menu, and therefore not included in this score. Options include HDR processing, monochrome, sepia, toy camera, retro, color enhance, color extract (our favorite), color emphasis, soften, and brightness adjustment.
Manual focus is available in the focus menu, however the interface isn't very intuitive. The camera does activate a 2x digital zoom while manually focusing, which theoretically allows for a more precise read. But in reality, digital zoom introduces too much image degradation to be useful.
Self-timer options come in only two flavors: ten seconds and two seconds. This is sufficient for most applications but a custom option would've been nice. Remote control is also supported via an infrared receiver on the front of the body, and this mode can be set to a three or zero second delay.
High-speed burst mode shooting is actually very good in the S1. Eight continuous shots may be taken in quick succession, with the resolution locked at 5 megapixels. For reference, some point-and-shoots provide the same functionality but lock resolution at 640x480 (0.3 megapixels). We measured this burst mode at 3.15 frames per second.
Shot to Shot ()
As for full-resolution continuous shooting, the results weren't as impressive. The S1 manages just under one frame per second. This is a little faster than the PL120 and Pentax's own Optio RS1500, though not as fast as the Panasonic FP5, which came in just over one frame per second.
Our test unit came in the chrome variety and man is this thing sexy. We're talking about a shining mirror finish here, you can see yourself in it easily. In fact you could probably signal rescue airplanes from a desert island with it.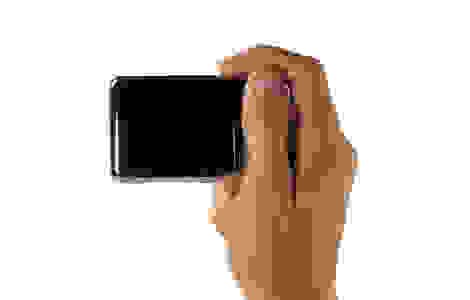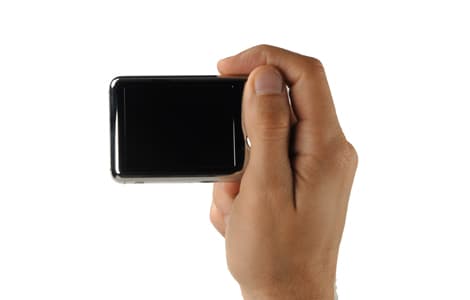 However, the bling gives way to smudging very soon. And when we say soon, we mean instantaneously. Taking the shots you see on this page was an exercise in frustration. What's worse, after about a week, the accumulated skin oil on top of the chassis' smooth finish makes the camera downright slippery. The rounded corners make this worse. It probably didn't help to review this model in the middle of a heat wave either.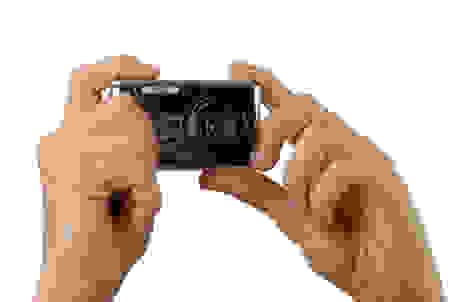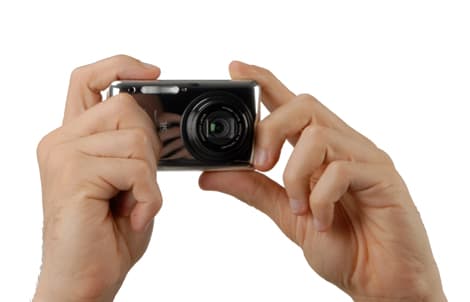 Pentax is normally pretty cognizant of the subtleties of button placement and design. Size, tactility, stroke. These are the unsung heroes of the entire shooting experience. For the most part, the company does a decent job with this model. Each button has a tactile and audible click, and the design places everything within easy reach of the right thumb. The zoom rocker is especially clean and responsive.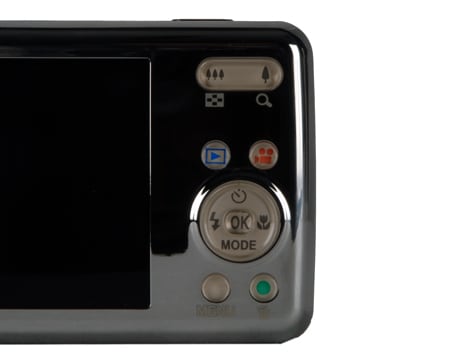 But there are some missteps too. The OK button in the center of the directional pad is abnormally tall, and while that feels great in itself, the extra size can mean accidental presses when attempting to navigate side to side, especially to the left since this requires reaching over the super-sized OK.
The shutter release also leaves something to be desired, which is surprising given its importance. With barely any stroke there's little difference between the autofocus phase and the release phase. The button is also too stiff, so you'll have trouble holding the already-slippery body still while taking a shot.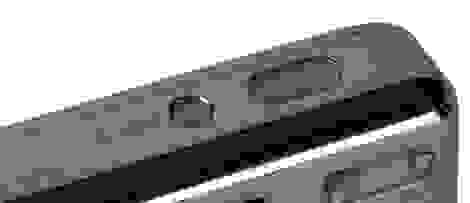 We had no trouble navigating the Optio S1's shooting menu. While it isn't quite as simple and effective as the Samsung PL120, all important shooting variables were never more than a few clicks away. We've seen designs much worse than this, such as the Lumix FP5's all-touchscreen interface.
The S1 ships with a comprehensive printed manual clocking in at over 200 pages, it features a full index, specifications, and table of contents. The writing is clear and diagrams are abundant.
Since each is a member of the Pentax Optio series, there are few functional differences between the RS1500 and the S1. But the differences that do exist are biggies. Like all these comparisons, the S1's color accuracy at default settings is drastically inferior to the RS1500. Then again, the S1's optical image stabilization is functional and represents a legitimate advantage, rather than an advertising gimmick.
If your decision is between these two models, we recommend purchasing the S1 and simply tweaking the sharpness, saturation, and contrast sliders as mentioned in our color section. This will give you the advantage of image stabilization, without the awful colors, all packed within a much more attractive and solid chassis than the RS1500's plastic exterior.
The Samsung PL120 is the superior camera and, given the nearly-identical price, we do recommend it over the Optio S1. The two models are similar in performance and design, but the Samsung's excellent menu system, accurate colors, and front-facing LCD put it over the top.
The only detractor here is the lack of effective image stabilization. If that's particularly important to you, the S1 may be worth your consideration. Otherwise, there's little reason to choose this Pentax over the PL120.
On paper the Lumix FP5 seems much better than the S1. It posted mind-bogglingly accurate color scores, an area in which the S1 struggled, and it is the only comparison camera with an effective stabilizer. But in practice, the Lumix is anything but.
Awful handling and terrible, all-touch menu design makes the FP5 an entirely un-fun camera to shoot with. That's enough for us to easily recommend the Pentax.
The Pentax Optio S1 has a brilliant exterior that caught the eye of our entire imaging team. Yet in the same way that a middle-aged, underemployed man might go out and buy a sports car to overcompensate for his insecurities, Pentax–it seems, is also overcompensating for their just-average camera, by coating it in a metallic sheen. The comparison is doubly true considering its pictures are literally overcompensated, thanks to artificial sharpness, saturation, and contrast enhancements.
But the very worst thing about the S1 is that it thinks it knows how to shoot better than you do, or that you don't care. And the fact is, this camera doesn't know better. So if you do find yourself in possession of an Optio S1, do yourself a favor and tweak its settings back to a more true to life configuration.
Sadly, much of this debate may indeed be over the heads of the S1's target audience. So here's the simple bottom line: this camera does not produce attractive images. And really, isn't that the whole point?
Meet the tester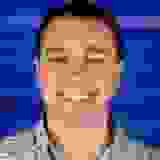 Christopher Snow
Managing Editor
@BlameSnow
Chris was born and raised less than ten miles from our editorial office, and even graduated from nearby Merrimack College. He came to Reviewed after covering the telecom industry, and has been moonlighting as a Boston area dining critic since 2008.
Checking our work.
We use standardized and scientific testing methods to scrutinize every product and provide you with objectively accurate results. If you've found different results in your own research, email us and we'll compare notes. If it looks substantial, we'll gladly re-test a product to try and reproduce these results. After all, peer reviews are a critical part of any scientific process.
Shoot us an email