The WG-1 GPS is coming to stores this April with a suggested retail price of $399. You can also save $50 and get the non-GPS version for $349.
Saying the Pentax WG-1 has an unusual design would be an understatement. The camera looks funky, period. Its look is simultaneously high-tech and gaudy, with a hint of rugged excess. It is futuristic and gritty at the same time, although we're sure its look will appear to a certain sect of the population. It definitely won't be attractive to people who like their products to look sleek and stylish, or have a simple elegance. The WG-1 is none of those things. It is raw, durable, and looks like a rock climbing tool more than an ordinary camera. If you like that kind of design, that's great—finally there's a camera that fits your taste. If you don't like it, that's fine too. There's plenty of other cameras out there that follow the popular trend of being compact, cute, and sophisticated.
In all, we have to give Pentax some kind of praise for the appearance of the WG-1. If anything, the camera is memorable, and its durable features are definitely accentuated by its rugged design. When we look at the WG-1, the camera screams things like "take me hiking!" or "I refuse to break, even if you drop me off the side of a cliff."
The WG-1 GPS is available in black or yellow green. The non-GPS version also comes in purple.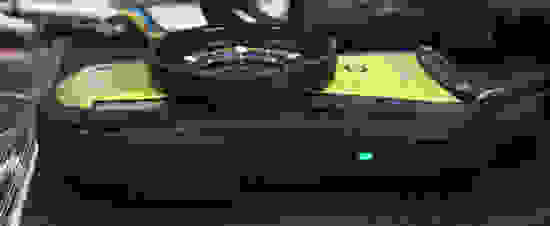 In its basic auto mode, the WG-1 is pretty simple to use. There's a few buttons on the back of the camera, you can zoom with a small toggle on the upper right, and basically you just point-and-shoot. There aren't too many manual controls on the camera, so that also keeps things easy. You either use the WG-1 in regular auto mode, or you can select one of the cameras many scene modes to shoot with. The only real manual controls available are ISO adjustment, focus, and white balance. There are a bunch of other controls in the menu system that require some digging to find, though, and doing so can be a challenge for first-time users.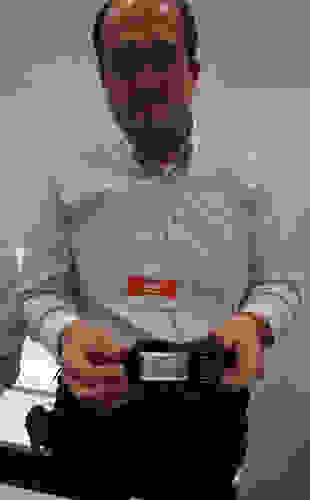 Using the menu system on the WG-1 can be a bit complicated, particularly because the menus aren't organized neatly. There's a lot of text, a lot of features, and multiple menu pages that you must cycle through to find what you want. The mode option menu isn't as bad because each mode is represented by an icon as well as text.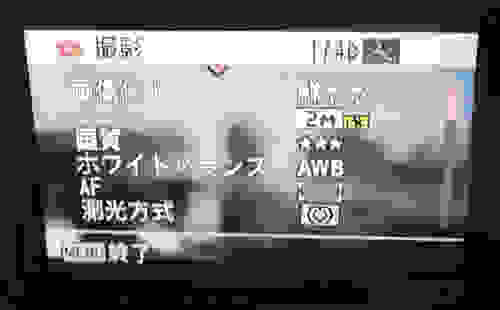 The WG-1 weights 5.9 ounces (167g) fully loaded with a battery pack and a memory card. This makes the camera a bit heavier than your average compact model, but that makes sense based on the WG-1's durable waterproof design. Dimensions of the camera are 4.5 x 2.3 x 1.1 inches (114 x 58 x 28mm). Overall, the WG-1 is actually rather thin, and the fact that its lens doesn't protrude means that it never gets any thicker than the 1.1-inch dimension. We're impressed by this slim design, particularly because the camera is surrounded by its thick, waterproof casing. This casing does make the WG-1 a bit longer than most cameras in its price range, but that's one of the setbacks of its rugged, waterproof design.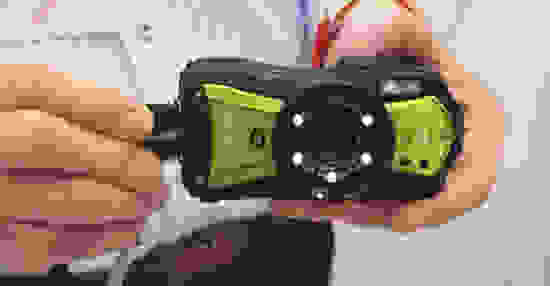 The WG-1 has a dedicated auto mode and it has a ton of scene modes that you can select to match your specific shooting situation. Using the auto mode is fine for most shooting, and it is definitely convenient for underwater photography. The camera doesn't actually have too many manual controls, so you'll probably be using auto mode for the majority of your photography anyway.
The camera has a few face detection features, including one that works as a self-portrait assist (for shooting images of yourself by holding the camera out in front of you while you snap the photo).
The WG-1 has a basic HD movie mode that records 720p video (1280 x 720 resolution) at a 30p frame rate. The camera uses Motion JPEG compression and saves video clips with the AVI file extension. In addition to the HD video mode, the WG-1 also has a VGA recording option (640 x 480 resolution) and a QVGA option that records very small 320 x 240 videos.
Playback mode on the WG-1 isn't anything unique, and that's a good thing. Photos can be arranged as thumbnails, full screen images, or you can view them in a calendar by date. There's a bunch of playback options including magnification, histogram, slideshows, collage, digital filters, redeye removal, resizing, cropping, and some movie editing options.
The list of scene modes on the WG-1 is extensive, so bear with us while we recant the list: Night Scene, Movie, Underwater, Underwater Movie, Digital Microscope, Landscape, Flower, Portrait, Digital Wide, Shake Reduction, Surf and Snow, Kids, Pets, Sports, Fireworks, Candlelight, Night Portrait, Text, Food, Panorama, Frame, and Report. While this is a lot of scene modes, there are actually a bunch of cameras out there with even more... and we think that's simply excessive. If the 22 scene modes on the WG-1 aren't enough for you, then you may want to consult your doctor because you probably have some kind of ailment (whether it's treatable is unknown).
Somewhat surprisingly, the WG-1 is loaded with drive mode and burst features. The camera has two self-timers (2-seconds or 10-seconds), a continuous shooting mode, a burst mode, an interval shooting mode, and an auto bracket continuous shot option. According to the specs released by Pentax, the WG-1 can capture 0.68 frames per second in its regular shooting mode, while the specs for the burst and continuous shot modes have yet to be determined. Hopefully the camera excels at snapping quick photos, because that is something that could be a great benefit with underwater photography.
Manual controls are not the WG-1's forte, but the camera does have a few options. Of the controls it does have, some are difficult to use or offer imprecise controls (like manual focus). Since the camera has no dials or rings, all controls are managed using the directional buttons on the back of the camera, and that is not the best or most efficient adjustment system by any means.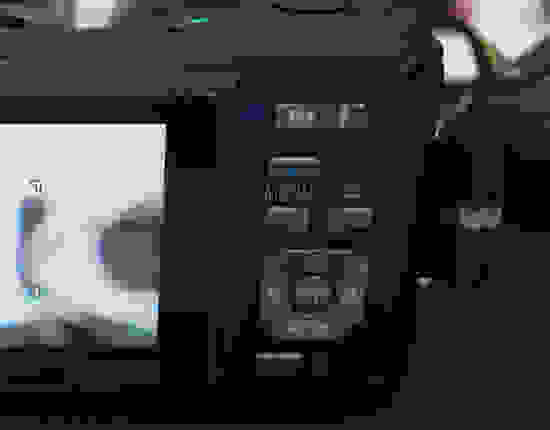 There are multiple focus modes on the camera: 9-point, spot, tracking, macro, super macro, infinity, landscape, and pan focus. You can also focus manually, but the system is extremely limited. You must manually focus by using the d-pad on the back of the camera, and the range of adjustment is limited and not precise by any means. If you can, work with the various autofocus methods—they should be adequate for your needs.
You can set ISO manually on the WG-1, or you can set an ISO range for the camera to use in auto mode. For manual adjustment, the ISO range is 80 to 6400, which is actually a pretty decent range of controls.
Aperture and shutter speed can't be set manually on the WG-1, but the various scene modes on the camera will automatically change the aperture and shutter speed to fit your shooting situation. For example, the Sports scene mode will use a faster shutter speed, while the Night scene mode uses a slower one. In fact, Pentax lists the slowest shutter speed for the camera as 4 seconds (using the Night scene mode). The fastest shutter speed is 1/1500. The widest aperture available on the camera is f/3.5.
The WG-1 does have a manual white balance mode, as well as preset modes for daylight, shade, tungsten, and fluorescent.
Exposure can be set manually in a range from -2 to +2 EV increments. There are also three different auto exposure modes.
The image stabilization on the WG-1 is called Shake Reduction, and it is abbreviated as "SR" on the Pentax specs and literature. When shooting stills, the camera features Pixel Track SR and Digital SR, but the Digital SR is only effective in the high ISO range when shooting 5-megapixel or 4-megapixel images. There's also a specific Movie SR mode for shooting video. All of these image stabilization modes use digital technology (rather than optical), so you may notice a loss in image quality when the features are turned on.
There are a bunch of image size options for the WG-1, with the largest being the camera's 14-megapixel setting that take a 4288 x 3216 image. The smallest photo size is a 640 x 480 VGA option, and there are about nine other photo sizes in between. Most of the size options capture 4:3 or 16:9 images, but there's also one 1:1 setting (10-megapixel, 3216 x 3216). There are three quality settings (good, better, and best) on the WG-1.
You can manually set the image tone on the camera to either bright, normal, or monochrome (black and white). There's also a slight dynamic range adjustment available that allows you to accentuate highlights or correct shadows. You can make basic adjustments to sharpness, saturation, and contrast, each with a range of ±1 increment.
Pentax makes two versions of the WG-1: the regular WG-1 and the WG-1 GPS. Here's a shocker: the WG-1 GPS is equipped with... you guessed it—GPS! We didn't get to see the camera's GPS features in action, but we usually aren't overly impressed with the feature when it is on cameras. Yes, it can be helpful for organizing your photos from a cross-country or international voyage, but we don't think it is a feature that most people will end up using religiously.
The LCD on the WG-1 is fairly small, coming in at 2.7-inches diagonally. Pentax lauds the LCD with fun-sounding specs like its TFT color and anti-reflective coating, but, the truth is, the screen on the WG-1 isn't anything special. In fact, it's actually a rather boring screen, particularly when you consider its pixel count is a measly 230K. We're willing to forgive Pentax for using a crummy LCD, however, because the real meat of the WG-1 stems from the camera's durability. We'd rather have an okay LCD that won't get damaged when the camera goes underwater, than a great LCD that is likely to malfunction when it succumbs to water pressure.
The flash is built into the camera on the WG-1 and it has an effective range of around 13 feet. You can set the flash to use red-eye reduction as well.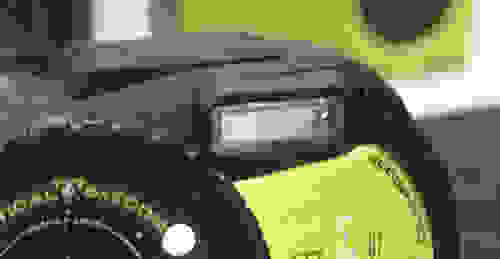 The WG-1 GPS has a Pentax 5x optical zoom lens stuck on the front of the camera. The focal length of the lens is 5 - 25mm (or a 35mm equivalent of 28 - 140mm). The aperture range on the lens is f/3.5 (at its widest) to f/5.5 when using the full 5x optical zoom. If you want more than the 5x optical zoom, you can use a combination of optical and digital zoom to increase the zoom up to 33.5x. Looking at the lens, you'll immediately notice the five micro LEDs that surround the camera. While these lights aren't necessarily part of the lens itself, they do give the lens an interesting look and design.
The image sensor on the WG-1 is a large, 1/2.3-inch CCD with a primary color filter. The effective pixel count is 14 megapixels, while the total count is slightly larger at 14.48 megapixels.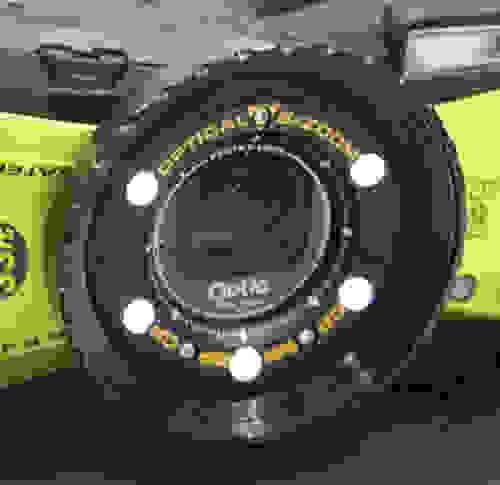 The jacks and ports on the WG-1 aren't anything special by themselves, but the way they are protected is rather interesting. In order to keep them safe from water or other liquid (when the camera is submerged), the ports are covered by a thick door that locks shut. We found the locking mechanism to be a bit less comforting than we'd hoped (it's a very tiny button that you must push to unlock the door), but when the cover is closed the ports are sealed rather well. You can see a photo of the HDMI and USB/AV-out port below. Notice that the USB/AV-out port does not use a universal connector (you must use a proprietary cable that ships with the camera).
Much like the port cover on the left side of the camera, the battery compartment is sealed with a thick door to keep water out. The camera ships with a rechargeable lithium-ion battery pack D-LI92. According to Pentax, a fully-charged battery pack will last for 260 photos or 120 minutes of video recording. An AC adapter is available for the camera, but it is not included.

The main media source for the WG-1 is the memory card slot on the bottom of the camera (it's in with the battery compartment). This slot works with SD, SDHC, or SDXC memory cards. There's also 97MB of internal memory on the camera, which is enough to store a few photos if you're in a pinch.
Obviously, the big feature of the Pentax WG-1 is the camera's waterproof design. Pentax actually takes its rugged design even farther by describing the camera as not only waterproof, but also shockproof, crushproof, coldproof, and dustproof as well. Since these words may be difficult to comprehend, let's give you some details about what Pentax actually means.
When the WG-1 is described as "waterproof," this really means the camera should work fine when submerged up to 33 feet. This is actually a very good depth for a waterproof cam—many of them only stay waterproof up to 10 feet (this is also the average depth for a waterproof camcorder).
"Shockproof" means the camera's rugged design should protect it from drops up to five feet. This will keep the WG-1 from having problems if it slips out of your pocket or hands during a shot. You'll probably still run into problems if you throw it out a ten story building, though.
"Crushproof" is the Pentax way of saying the WG-1 can withstand pressures of up to 100 KGF (kilogram-force). So, if you step on the camera, or accidentally throw something heavy on top of it, the WG-1 should survive without injury.
"Coldproof" means the WG-1 should still function in temperatures as low as 14 degrees Fahrenheit (-10 Celsius). This makes it a great model to bring along when you go skiing, ice fishing, or for capturing those precious snow ball fights.
Finally, "Dustproof" means the WG-1 has a special design that keeps the camera protected in dry or dusty environments. This is probably the least useful of the camera's rugged design features, and we're not exactly sure how or what design elements protect the WG-1 from dust. However, if you do find yourself in the middle of a desert wind storm, try breaking out the WG-1 and see how the camera handles. Let us know the results if you do.
In addition to all these superlative features, the Pentax WG-1 is also outfitted with 5 micro LEDs surrounding the lens. These lights provide extra illumination whether you're shooting underwater, in a cave, or in the middle of the woods at night.
At the CP+ show in Yokohama, Japan, we've taken a gander at a ton of cameras. Nothing else at this show really comes close to matching the unique design of the Pentax Optio WG-1 GPS, however, and its this special design that makes the WG-1 a noteworthy camera. Surely there are many who will hate the strange, utilitarian design of the camera, but we think it works for what Pentax set out to do—create a camera you aren't afraid to take with you anywhere.
The WG-1 is Pentax's 12th-generation rugged camera, and, although we haven't confirmed anything with actual tests, the design specs are very impressive. The camera is waterproof up to 33 feet, and has claims of being shockproof, coldproof, crushproof, and dustproof as well. All these grandiose descriptions make us excited for the day we get the WG-1 GPS into our labs. We simply can't wait to put the camera to a stress test or submerge it underwater to see how well it holds up.
As for photo and imaging features, the WG-1 isn't the most spectacular. Pentax definitely put the focus on body design, and, as a result, the image controls suffer. Still, the WG-1 GPS does have a 14-megapixel image sensor, 720p HD movie recording, and a variety of scene modes to play around with. The camera will be available in April for around $399, or you can get a model without the GPS capability for $349.
Meet the tester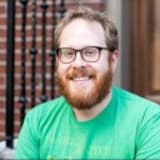 Jeremy Stamas
Managing Editor, Video
@nematode9
Jeremy is the video expert of our imaging team and Reviewed.com's head of video production. Originally from Pennsylvania and upstate NY, he graduated from Bard college with a degree in film and electronic media. He has been living and working in New England since 2005.
See all of Jeremy Stamas's reviews
Checking our work.
We use standardized and scientific testing methods to scrutinize every product and provide you with objectively accurate results. If you've found different results in your own research, email us and we'll compare notes. If it looks substantial, we'll gladly re-test a product to try and reproduce these results. After all, peer reviews are a critical part of any scientific process.
Shoot us an email