Samsung has likewise re-entered the fray with the $499 EX2F, a substantial upgrade over the EX1, with yet another fast lens. It looks and feels like a Canon G-series model, but rolls without a viewfinder and adds a swiveling AMOLED monitor and WiFi connectivity.
An appealing design that is held back by a few annoying quirks.
Design of the EX2F is reminiscent of the Canon G-series, but the addition of a few key features set it apart. It's slightly larger than truly compact cameras, but the extra real estate offers more grip, too. We love the tilting AMOLED screen, as well as the magnesium alloy construction. Of course the f/1.4 lens is also impressive, but we were hoping for a control ring to go with it.
The front control dial is at once the camera's best control feature, and its most obnoxious ergonomic feature.
In terms of physically handling the EX2F, we found the front control dial to be at once the camera's best control feature, and its most obnoxious ergonomic feature. This dial is great for choosing options quickly, but it gets in the way of the right middle finger. We also found that since it's so loose, moving or pressing it accidentally happens all the time.
On the rear panel, we get a resting area for the thumb, but while this surface appears rubberized in pictures, it is in fact merely textured—the material doesn't provide any extra grip. The same is true of the large textured area on the front panel. True, this will make the camera easy to slide in or out of a pocket, but the body is almost too large for that anyway. All of this adds up to an overall handling experience that's on the clumsy side.
Samsung's main menu is a high-contrast, vertical list-based system that's operated chiefly with the directional pad. Settings are divided into three tabs, which can be selected either by navigating over to them or by moving the control dial on the front panel. The lists themselves are quite long, so a much faster option is the quick Function menu, accessed by a button directly beside the Main Menu button. This is a familiar single-screen interface, which can be used to change the most common shooting options via a combination of the directional pad and front control dial. We like this interface, and found it useful in the field when reaction time was important.
Wireless shooting is still too underdeveloped to be reliable, but Samsung is making strides.
WiFi just won't go away this year.
WiFi just won't go away this year, but we have to admit, this camera's implementation is one of the strongest yet. Most notably, it gives you the ability to share directly to social media sites, or send photos to your smartphone for uploading in any way you choose. Other than that, Samsung's internal picture effects such as Magic Frame are reliably amusing, and some extra video features set the camera apart from its considerable competition.
The EX2F provides plenty of control for both advanced shooters and novices. In addition to the aforementioned creative modes, the EX2F has a full suite of PASM shooting modes, a full auto mode, a dedicated drive mode dial, and front and rear control dials. The full manual control extends somewhat to video shooting, though exposure can't be controlled while recording like on other cameras.
These controls let more experienced shooters take full advantage of the f/1.4 lens, which offers nice depth of field. If anything it's too bright of a lens, but Samsung has provided an ND filter for times when you'd like a slower shutter speed in bright conditions.
Performance is bought mostly through overprocessed JPEGs. In terms of overall image quality, better cameras are available for similar money.
We were put off by the overprocessed software fakery.
Overall, the Samsung EX2F's image quality falls short of the Sony RX100, despite attractive shallow depth of field effects and very impressive resolution. In part, this is because the high sharpness figures came from obvious software fakery, with the EX2F applying crazy oversharpening to its JPEGs.
In real-world testing, we preferred the aesthetic qualities of the RX100, which pairs a larger 1-inch sensor (vs. the EX2F's 1/1.7-inch sensor) with an f/1.8 lens. The RX100 has far more appealing bokeh—blurred out of focus areas—which help draw your attention to the subject. The larger sensor also offers improved high-ISO noise performance, and that contributes to its far better dynamic range numbers. You simply get far more for your money by going with the RX100.
Still, "your money" means $150 more when you pick the RX100, and we suspect many will take the savings over the better long-term value. In addition to the aforementioned (somewhat illegitimate) sharpness, the EX2F had acceptable color accuracy, a class-average 10 frames per second burst rating, and sharp HD video marred somewhat by compression artifacts. In general there's a lot to like here, though the advanced compact category has taken a quantum leap forward, so there are still better options out there.
For its price point, this camera is not up to snuff.
When Sony introduced the Cyber-shot RX100 earlier this year, it was so far ahead of the competition that much of the existing market was instantly invalidated. It was, and still is, the high-end compact for discerning photographers who need portability, and any new review necessitates a comparison. We do think there's space for the EX2F and the RX100 to coexist in the same market, but only a small space, and only if you can get the EX2F for considerably cheaper.
Speaking purely of image quality, we'd place the EX2F directly behind the RX100 and directly in front of Pansonic's LX7. While the LX7 and the EX2F share an f/1.4 lens, images captured with the Samsung don't look as flat as they do with the Panasonic (admittedly, this could be an artificial effect). With just a 1/1.7-inch sensor, though, the EX2F's shots don't have the attractive depth of the RX100 either.
Problems with the EX2F's images include oversharpening and a lack of dynamic range. We've never seen a camera use such aggressive sharpness enhancement. That's a shame, because images seemed sharp enough already, and the oversharpening results in side-effects like haloing. Worse is the camera's low dynamic range, a result of the sensor's inability to keep noise in check. This is a limitation we noticed right away, and it meant many of our outdoor test shots weren't all they could've been.
Ultimately, this is the most competitive segment of the imaging market in 2012 (which is really saying something). The advanced compact market is a hotbed of innovation, as manufacturers give up on the flailing cheap compact market to focus on pumping out high-quality, high-end cameras. While the EX2F is an impressive performer and certainly worth its $500 price tag, the Nikon P7700 and Sony RX100 are both better options.
There's no shame in a camera processing its images a little more than normal, especially when the results improve image quality rather than detract. Enhancing sharpness, keeping colors accurate, and reducing noise are great as long as the images don't have an overprocessed look or lose all detail.
Unfortunately, the EX2F tips the scales with some of the heaviest oversharpening we've seen in a compact camera. We also found the noise reduction to be a little too aggressive, resulting in a pixelated image that has less noise, but is plagued by artifacting. The overall image quality isn't bad, but it lags behind stellar performers like the Nikon P7700 and Sony RX100.
Average color accuracy is mostly held back by oversaturation.
In terms of color accuracy, the EX2F came in with an uncorrected error value of 2.90. This marks it as an above-average performer, but only by a slim margin. In fact, we've come to expect at least slightly better performance from cameras in this class and price range, and although you may not notice a difference, this score was a bit disappointing for us. We also detected nearly 10% oversaturation, which is a tad too high.
Looking over the color spectrum, reds, yellows, and blues seem to be responsible for the most severe inaccuracies. Blue is expected because consumers like bright skies, however those errors and red and yellow will cause human subjects to be rendered slightly unnaturally, and that's a major reason why color accuracy is so important.
Solid image quality, but high ISO performance isn't the best
The EX2F has no user-definable noise reduction settings, so you're stuck with the default profile. This distribution isn't bad, but noise does start off rather high, all the way up at 0.87% at ISO 80. However, levels remain flat there for a while, not crossing 1.00% until ISO 400. By ISO 800, noise averages 1.21%, where it becomes visually distracting.
Noise manifests itself as pixelation and color splotches, so we don't get graininess at high ISO—which would've been preferable—but instead a more digitized, unnatural rendering. Average noise finally maxes out at 2.09% at ISO 6400, the maximum full-resolution sensitivity. The camera does have an extended ISO option of 12800, but activating it sets resolution to 3 megapixels.
Solid JPEG burst shooting, but nothing we haven't seen from the competition
In our timing test, we found performance adhered precisely to Samsung's claim. The highest speed burst clocked in at exactly 10 frames per second, but the buffer maxes out after only 10 shots, even at slower capture rates. RAW burst is unfortunately not supported at any speed. This isn't a terrible omission, but it's something that keeps the EX2F behind the heavy hitters in this category.
The EX2F's high sharpness score is fake as a three-dollar bill.
We're calling shenanigans on the EX2F's sharpness.
The vast majority of compact cameras employ edge enhancement to make their out of camera shots seem sharper. This is a way of faking performance using software, which manifests itself as black lines and white halos along high-contrast edges, and doesn't represent the true performance of the lens. This is sort of an unfortunate truth when it comes to compact cameras, and we've learned to live with it—in fact, we're quickly developing new testing that gets around it—as long as oversharpening doesn't exceed 5% or so.
But never before have we seen a camera use such overwhelmingly drastic software enhancement. For photo geeks, we recorded the EX2F at as much as a 9% undershoot and 40% overshoot, meaning the lens has a peak MTF that tops out at 1.4—the maximum possible without processing is 1. If you don't care about the numbers, what this means is that all your fine details and clean edges will be surrounded by an unnatural glowing halo that's very bright and extends about five pixels wide.
It's a shame, because we have a feeling the EX2F does have a legitimately sharp lens, just nowhere near the performance suggested by the software.
Meet the tester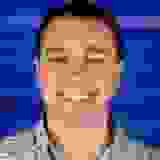 Christopher Snow
Managing Editor
@BlameSnow
Chris was born and raised less than ten miles from our editorial office, and even graduated from nearby Merrimack College. He came to Reviewed after covering the telecom industry, and has been moonlighting as a Boston area dining critic since 2008.
Checking our work.
We use standardized and scientific testing methods to scrutinize every product and provide you with objectively accurate results. If you've found different results in your own research, email us and we'll compare notes. If it looks substantial, we'll gladly re-test a product to try and reproduce these results. After all, peer reviews are a critical part of any scientific process.
Shoot us an email