Fairly intuitive point-and-shoot design should make this PL120 a breeze to work with.
The PL120's rounded corners are nice for comfort—an improvement over the Pentax RS1500. The implementation of the front LCD is poor, requiring activation via a shallow button on top of the body, and navigation via a rear panel directional pad. We wish the scheme was activated entirely from the front, with a single, obvious, pronounced button. Otherwise, the control layout is familiar and clearly labeled.
Samsung's menu system is excellent.
Samsung's menu system is excellent, arranged so that sections are vertically organized and specific options and settings are horizontally placed. This organization is at its finest when using the Fn menu in Program mode, which allows the users to quickly adjust all shooting variables within a single menu.
As for hardware, the PL120 has no viewfinder, so the 2.7-inch, 230-k dot rear LCD is your only means of framing, but its color is pretty true-to-life, happily. This camera's flash, placed below the shutter release, can take up to three seconds to recharge, which really slows flash shooting down. Otherwise, a Samsung-built 4.7–23.5mm lens is nice and large for a point-and-shoot. It is capable of 5x optical zoom and a total of 25x magnification. This optical zoom, like all digital zooms, looks absolutely terrible.
Features like the Drive Mode and an elegantly implemented self-timer make the PL120 stand out a bit—but its front LCD is what's truly unique.
The PL120 offers a trusty Smart Auto for newcomers, which selects all the necessary shooting variables automatically. Program will be the bread-and-butter option for more experienced users, though, as it allows full control of most variables, except for shutter and aperture—common omissions for a point-and-shoot. Scene modes are extensive and entertaining, including everything from Beauty Shot for smoothing skin, to our favorite, Magic Frame, which places subjects inside a variety of silly overlays.
A drive mode may be set to single-shot or continuous full-resolution shooting, but the PL120 is only capable of less than one frame per second of full resolution continuous capture. Nevertheless, AEB, or "Automatic Exposure Bracketing," shoots three full-resolution shots at varying exposure values, and a better-than-average self-timer offers a nice array of timed options.
The coolest part of the front LCD is its ability to camouflage right into the camera body.
A real highlight is the PL120's front LCD. The coolest part of the front LCD is its ability to camouflage right into the camera body. When the front display isn't turned on, nobody would guess it's even there.
The good, the bad, and the wholly average
The PL120's image quality is largely average, with the predictable point-and-shoot highs and lows. Color accuracy was mediocre at best, but noise handling was rather nicely done. Noise reduction software is certainly at work here, but unlike many cheap cameras that reduce noise by clumsily destroying fine detail in the process, this camera's software is intelligently implemented. In low light, sensors have a tougher time gathering sufficient light without introducing noise artifacts, so results were a little bit worse—unsurprisingly.
The level of detail you will achieve with this camera—in all shooting conditions—will be equal to or better than most other point-and-shoots in this price range.
As for the PL120's resolution performance, the results were quite good, so the level of detail you will achieve with this camera—in all shooting conditions—will be equal to or better than most other point-and-shoots in this price range. Eight different resolutions are available for still shooting, along with three levels of compression quality on top of that. We don't often find such a selection in point-and-shoots, although the option to shoot in RAW mode is not available, an oversight in our opinion.
Video implementation is a little better than average, too. Exposure is automated and a bit sluggish, but no worse than the competition. Focus is locked-in once a recording begins, which is detrimental when subjects are moving, but optical zoom is available, and that's rare at this level.
A wallet-friendly little camera that doesn't skimp on performance features.
The front-facing LCD on the Samsung PL120 indicates—at least to us—that this is a camera intended for the most casual of casual users, whose most common framing is the cheek-to-cheek B.F.F. self-portrait, bound for Facebook, and tagging, and commenting, and maybe even some scrapbooking at the end of the semester. Yet the performance is nothing to sneeze at. While the PL120 didn't shock us with amazing scores, this Samsung posted consistently solid results. Averaged out, that makes it one of the strongest point-and-shoots in this price range.
If you aren't riding the social network wave, and if B.F.F. self-portraits aren't generally your thing, you may be thinking of writing-off the PL120. That may be a mistake. Accurate colors, low noise, high resolution, and a painless menu system lend this model some much-needed street cred. Plus, the $149 MSRP gives your wallet a major break.
The Samsung PL120 may be seemingly geared towards Casual Catherine and Party Picture Pete (feel free to guffaw), but its performance—while imperfect—was not altogether unimpressive for its MSRP of $149. Its color accuracy and noise performance were improvements upon the Samsung point-and-shoots of yesteryear, but it struggled marginally producing an ideally sharp image.
Sharpness is one of this camera's weaknesses, but not necessarily reason enough to rule out a purchase.
It's common to see image distortion at wide focal lengths, especially in smaller lenses. In this case, the PL120's -2.2% barrel distortion is very noticeable while zoomed all the way out. Shooting situations with straight, uninterrupted lines will be affected the most. In cases like this, either zoom in to about 2x, or compensate later in Photoshop.
The PL120 is equipped with "digital image stabilization" which, if you know anything about "digital zoom," is about as effective as it sounds. In our test, image, quality was actually 4% worse with stabilization turned on. In short, it is rubbing up against our test's margin of error. Suffice to say, this camera's stabilizer is entirely ineffective. At least there's an option to turn it off.
The PL120's noise performance is strictly average, with printable images up to ISO 800.
Under normal light and at the lowest ISO setting, which in this case is 80, noise levels start out at a respectable 0.87, essentially invisible. Noise does creep above 1% early on, at ISO 200, before rising to 1.65% at ISO 1600. In low light, sensors have a tougher time gathering sufficient light without introducing noise artifacts, so results were a little bit worse. 0.87% was our ISO 80 baseline once again, ISO 200 returned 1.25% noise, and this time, ISO 1600 resulted in almost 2% noise, which is quite noticeable. Across all tests and light levels, average noise was 1.27%, which is certainly printable.
The PL120's ISO options extend from 80 to 3200, although 3200 is a reduced resolution setting: three megapixels only. For that reason, our noise test only includes ISO's up to 1600. This is pretty much in line with the competition, although Pentax's RS1500 includes two reduced resolution options, 3200 and 6400.
Meet the tester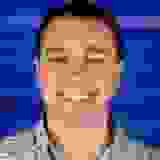 Christopher Snow
Managing Editor
@BlameSnow
Chris was born and raised less than ten miles from our editorial office, and even graduated from nearby Merrimack College. He came to Reviewed after covering the telecom industry, and has been moonlighting as a Boston area dining critic since 2008.
See all of Christopher Snow's reviews
Checking our work.
We use standardized and scientific testing methods to scrutinize every product and provide you with objectively accurate results. If you've found different results in your own research, email us and we'll compare notes. If it looks substantial, we'll gladly re-test a product to try and reproduce these results. After all, peer reviews are a critical part of any scientific process.
Shoot us an email