Extreme zooms too often signal the arrival of poor image quality.
One certain cure for this affliction is purchase of the WB750. Amazingly, Samsung has managed to cram a full 18x optical zoom onto an ultra-compact body. This makes for one impressive spec sheet, but extreme zooms too often signal the arrival of poor image quality. That's certainly a worry for this ambitious model but, as always, we let our tests decide.
Physical handling is comfortable, but navigation and design are a bit of a headache.
The WB750's grip is aided by a rubberized and slightly enlarged section on the right side of the body. We wish this rubber had more grip. Fifteen small recessions make up a thumb rest above the rear control panel, but these do absolutely nothing to improve stability. Instead, the thumb will most likely rest haphazardly on the side of the movie button.
This camera seems to lack the processing power of some of its relatives, so interface features [...] are plagued by frequent half-second delays.
At first glance, the layout of the main control panel seems typical, however the decision to place the Fn and MENU buttons diagonally across from each other had us confused and constantly pressing the wrong key. We normally approve of Samsung's menu designs, but this camera seems to lack the processing power of some of its relatives, so unfortunately, cool interface features like auto photo sorting are plagued by frequent half-second delays. Legibility, particularly in the quick Function menu, is also a problem. The menus really don't animate at all, so you simply jump from option to option without any transitional frames. As a result, it's easy to lose your place, and to make matters worse, all quick menu options are represented by small, ambiguous icons.
The 3-inch, fixed position LCD monitor has a low resolution and its colors appear far cooler than in real life. The flash emitter is placed in a decent but not ideal spot, as the right index finger frequently obscures part of its bulb. Moreover, it can take up to four full seconds to recharge before it's ready to fire again. On a final interesting note, mounting the WB750 tightly onto a tripod seems to warp the plastic slightly, causing the rotating directional pad to pop and behave abnormally. Removing the camera from its mount seems to cure the problem.
The WB750's not-so-secret weapon is its zoom.
Since this is a full "PASM" camera, manual control is available for all shooting variables, although there are no mechanical manual elements. For example, optical zoom is controlled by a lever, but the lens extends and retracts in pre-programmed increments, resulting in coarse, imprecise control.
Video capability is offered, the WB750 is not particularly sharp in this mode.
Shooting modes are accessed via a hardware mode dial, but Aperture/Shutter Priority and Manual modes have all been condensed into one setting, necessitating a regrettable trip to the Main Menu. Basic self-timers and some very robust burst modes come with the WB750, and no less than 12 scene modes are on hand as well, including the ever-popular Magic Frame and run-of-the-mill favorites like Sunset. An excellent Smart Filter library offers dramatic filters like Sketch and Oil Painting, but color modes are absent entirely. In-camera editing functions, though plentiful, are burdened by the slow interface and ISO spans 100-3200, which is typical of this class. Lastly, direct printing is offered in a slew of sizes and though video capability is offered, the WB750 is not particularly sharp in this mode.
The 18x Scheider Kreuznach lens is the main selling point of this camera though, and it's pretty impressive in action. When the unit is powered off, an automatic lens cap protects the glass and the barrel elements collapse all the way down to a position almost flush with the front panel. At maximum focal length, the lens extends about three inches out from the body to achieve that huge optical zoom ratio.
Big zoom doesn't doom the WB750, but nor does it change the fact that image quality is mediocre.
You can zoom to your heart's content with this Samsung, but image quality will still be mediocre. Color performance is slightly below average, thanks to oversaturation, and noise reduction is overly aggressive, taking off at ISO 400 and continuing up the spectrum.
...testing revealed poor sharpness in video mode.
Happily though, we can confidently call this camera a solid low light shooter—noise performance was great despite dim settings. Lens performance is no stronger or weaker than the competition, but given the giant zoom ratio, the fact that scores didn't fall off a cliff is impressive anyway. Images are generally sharp at the frame's center and at the shortest focal length, however this camera has trouble preserving detail toward the edges of a shot or as the focal length extends. The WB750's optical image stabilization is fairly strong as well, but testing revealed poor sharpness in video mode.
Ultimately average
Welcome to every reviewer's worst nightmare. Aside from the impressive 18x lens which, we must admit, is pretty astounding on a camera of this size, the Samsung WB750 is quintessentially average. If the discussion of this Samsung carries on much longer, we'll have to start borrowing from other languages in order to find new synonyms for the word "ordinary." Color performance is standard, resolution abilities are run-of-the-mill, prevalence of noise is typical, and the user interface is...normal?
Against the sheer regularity of this camera, a few noteworthy departures caught our eye, thankfully. Burst mode shooting is fast and useful, and for once matches the manufacturer's advertised claims—10 frames per second. Picture effects, if you're into that sort of thing, are fun and well-executed. The camera body is hefty and sturdy, and the collapsing lens is very impressive. Yet, appropriately we suppose, the WB750 follows up every success with a disappointment. Efforts have been made to improve grip and handling, but the too-slippery rubber and pointless thumb rest fall flat (literally). Placement of Menu and Function buttons befuddle. Adding to the woes of the user experience is a menu and playback system that the processor can't keep up with. Is there anything worse than missing a shot because a slow interface got in the way?
We would advise new shoppers to save their money for a more exemplary model.
None of this is to say the WB750 is a bad camera—in fact, it's a quality one. Just no more or less so than relevant competition. While 18x is notable on a body of this size, the lens isn't enough to make this model stand out. Current WB750 owners shouldn't feel disappointed or left out, and will certainly get plenty of use from their camera. But we would advise new shoppers to save their money for a more exemplary model.
Testing revealed that the WB750 is average in practically every sense. Color accuracy, noise performance, distortion—average, average, average. It's a shame, because generally zooms this big on a compact camera tend to really hurt image quality, and that wasn't the case here. This is impressive in its own right, but on the whole, no one was impressed with this camera's image quality.
Color performance is slightly inadequate, and color modes are absent entirely. Image sharpness satisfies at close range, but diminishes considerably at longer focal lengths.
The WB750's color performance is only slightly worse than average, returning an error value of 3.25 in our test. The gamut was oversaturated by about 8%, and the most inaccurate shades were light blues and dark yellows. Since yellows are responsible for skin, this is going to be detrimental to accurate rendering of human subjects.
Images are generally sharp at the frame's center and the shortest focal length, however the WB750 has trouble preserving detail toward the edges of a shot or as focal length extends.
Artifacting rates aren't bad, but aggressive noise reduction is clearly picking up the slack.
Our noise tests are skewed here by a heavy dose of smoothing software that takes off at ISO 400 and continues up the ISO spectrum. The result is a noise ratio that stays pretty consistent at 1%, regardless of which ISO you're shooting at, save for 1600 and 3200. Noise most often manifests itself as luminance artifacts, so affected images will exhibit more grain than color splotches. Noise performance is actually a little bit better in low light, though only by an imperceptible 0.04% overall average. We had no trouble metering the WB750 for our 60 lux test, which is always a break, and can confidently name this camera a solid low light model.
Lens performance is no stronger or weaker than competitive cameras.
All of the WB750's resolution results are entirely average. But, given this lens' ambitious zoom ratio, the fact that scores didn't fall off a cliff is impressive anyway.
Since chromatic aberration tends to go hand in hand with sharpness, we were expecting worse results from the WB750, but in reality this camera's CA performance is average. None of the cameras in this comparison group can boast excellent performance in this regard, but at least the WB750 stays competitive. Purple fringing is the most common, and can usually be found at the extremes of the frame and at the longest focal length.
Feature-wise, the WB750 is decently equipped for shooting video, but poor sharpness ruins the potential.
Videos are recorded at a maximum resolution of 1080p at 30 frames per second, and encoded in H.264. Stereo microphones reside on the top panel of the camera's body, and they may add a little depth to recorded audio. Clips may be no more than 20 minutes long, but optical zoom is unlocked while recording, though at a reduced speed. Autofocus is also enabled while shooting a video, and macro focus may be selected from the menu.
The WB750 is not the most color-accurate model for shooting video, in this comparison group that honor goes to the Fujifilm F600EXR. Samsung's error rating shot up to 5.74 while shooting movies, though saturation was close to ideal. Color inaccuracies were spread evenly across the entire spectrum, with all shades darker than they should have been.
Video sharpness is a major problem for the WB750, and while this is true of many cameras in the class, this model's performance is worse still. The sensor could manage only 400 LW/PH of detail horizontally and a paltry 200 LW/PH vertically. This is the worst result of our comparison group.
Meet the tester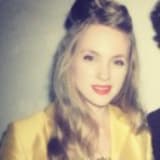 Virginia Barry
Former Managing Editor
@
Virginia is a former Managing Editor at Reviewed.com. She has a background in English and journalism. Away from the office, Virginia passes time with dusty books & house cats.
Checking our work.
We use standardized and scientific testing methods to scrutinize every product and provide you with objectively accurate results. If you've found different results in your own research, email us and we'll compare notes. If it looks substantial, we'll gladly re-test a product to try and reproduce these results. After all, peer reviews are a critical part of any scientific process.
Shoot us an email