More interesting to us is the new lens, which now zooms in to a whopping 21x, and offers a slightly wider angle too. Yet as we've shown time and time again, extra zoom has a tendency to reduce image quality. Only our lab tests can decide whether this lens is better, or just bigger. Our time with this pricey new Samsung (MSRP $379) revealed less than perfect image quality, but accompanied by a well made lens and impressive, action-ready speed.
Samsung's WB850F ushers in some welcome changes and some silly additions.
Despite recent trends, Samsung's camera designs have rarely been groundbreaking in the past. The WB850F is no different, as it looks quite similar to all the other travel-zoom cameras on the shelf. Handling is pretty comfortable thanks to a mid-sized protruding hand grip on the front panel, with a steep lip to wrap fingertips around. This section, as well as one on the rear, is textured, but not properly rubberized, so slipping is a minor issue. Additionally, the thumb wants to rest much higher on the body than arrangement allows.
The large lens is surrounded by a thin, purely cosmetic ring and, like most travel zooms, the barrel protrudes comically far from the camera body. Control action is imprecise, and does not adjust smoothly. Unlike on the older WB750, the relocated flash emitter now lives inside a mechanical pop-up enclosure. Thank goodness—the former placement above the right hand grip was the worst.
The menu system is quick and intuitive, but the button layout could use an update.
Samsung must be doing their homework because each year they improve their working knowledge of what a comfortable, effective control scheme looks like. The menu system is quick and intuitive, but the button layout could use an update. A combination directional pad and rotating dial on the rear has a tendency to stick, and some of the shortcut keys have been mapped to silly things like the GPS feature or the electronic compass. That's fine if you bought the camera for those reasons, but it certainly wasn't our cup of tea. The drive mode rocker is a departure from typical layout too—pulling the lever up or down will increase or reduce burst mode speed. We certainly appreciate the extra attention given to one of our favorite features, but the software is a bit slow and sometimes other settings interfere with this action.
Is all this stuff really necessary?
Obviously we're not going to penalize a camera for additional features, in fact the WB850's score seems rather bloated thanks to all the extras, but we can't help wondering if development time would've been better spent elsewhere. In-camera GPS? Are people using this? What about WiFi? Isn't it quicker to just remove the memory card? We don't get it.
Program Auto mode is likely the most useful, but rank novices will also value the Smart Auto setting, which auto adapts to subject and shooting conditions. Nine scene modes satisfy, ranging from Beauty Shot, to Night, to Snow, and there is a self timer too, although users will find that it turns itself off after each use, annoyingly. Notice too the array of "Smart Filter" effects (like Vignetting and Samsung's ever-ridiculous Magic Frame feature), the basic in-camera editing suite, the abbreviated mode dial, the GPS, the WiFi, the video capability, and more.
That textured ring surrounding the lens? It's cosmetic only.
Since the camera does technically support full "PASM" shooting, adjustment of exposure is completely user-definable, though the aperture has its limitations. Full manual exposure is supported, but there are no mechanical-manual features. That textured ring surrounding the lens? It's cosmetic only, this is not the Canon S100. Users will also find nine different shooting resolutions and some formidable burst speeds (up to 10 fps!), but RAW shooting is not supported.
This quick-shooter scored well on resolution tests, but that doesn't necessarily mean it takes beautiful pictures.
Samsung employs a variety of software tricks and enhancements to aid image resolution. These devices are effective technically, but they rarely come together to create lifelike photos, so bear that in mind as you browse those high test scores. That is not to say that software like this isn't helpful, but it's always better to start with a good sensor. Point in case, though this Samsung scored excellently on our noise tests, those same clean images were nevertheless pixelated even at ISO 100. Thus, though sharpness results were excellent, pictures came out looking a little fake.
The WB850F over-saturated its subjects.
Action photographers should bear in mind that though an optical image stabilization feature is available, it noticeably diminishes picture quality (action photographers may want to take a peek at the Nikon S9300). However, action shooters will love the 10 frames per second speed burst mode, which functions at any ISO and is every bit as quick as advertized. Again though, natural imagery proves troublesome in terms of color, because the WB850F over-saturated its subjects. The video capability is fairly useless in very dim light, but its sensor achieves excellent sharpness otherwise.
Gadgets like GPS didn't divert our attention from over-processed images, so shut your ears to marketing and buy for the right reasons.
This is one of those tricky situations where the raw test scores might have you believing that this camera is something that it's not. While the WB850F posted some very impressive noise and resolution scores, in practice, the same internal software that sometimes fools our testing does nothing to prevent pixelation or unnatural edges. Image quality is therefore a mixed bag.
What we love most about the WB850 is the lens. With all this talk about testing, it's easy to forget that the camera actually managed to avoid the common trap of sacrificing sharpness for zoom. Although resolution scores were aided by edge enhancement, the sensor still achieves an undeniable level of detail. The WB850 is also a capable tool for action photography, equipped with a 10 frames per second burst mode and ergonomic features for confident handling. There's still plenty of room for future improvement to buffer times and button layout though.
Overall, we wish more time and effort had been spent on qualitatively improving performance rather than cooking up GPS or WiFi connectivity. We're still not sold on these technologies and their pertinence to light-duty photography, but both implementations are poor in the WB850, regardless. Geographic map data is foolishly stored on the external SD card, and WiFi is far less useful than simply plugging your camera into a computer for a few seconds.
The Samsung WB850F is still a decent travel zoom, and the price tag is fairly aggressive. So long as you're buying it for those reasons, then you won't be disappointed. Just don't expect perfect image quality, and disregard sales ploys like GPS and WiFi.
It's important to bear in mind that passing a test doesn't necessarily make a person, or in this case a thing, the most brilliant or the brightest. Maybe they have the answers to the test written on their shoe. Maybe they have noise reduction software and other such in-camera tricks that reduce grain, but nevertheless produce images that just don't look natural or beautiful. Much of this comes into play in the case of the Samsung WB850F, but admittedly, it also has a great lens and wonderful speed.
Action photographers will love these burst modes.
In our timing test, we found the WB850's speed was as advertised. There are three burst speeds, called 3fps, 5fps, and 10fps, all of which max out at 8 shots, plus a precapture mode, and white balance or exposure bracketing. The camera is capable of exactly 10 frames per second at any ISO setting, however this triggers a very long buffer time afterward. Bracketing modes are unfortunately much slower.
Sharpness scores are excellent, but a little fake.
Sharpness scores were strong even at the edges of the frame, however this is due to heavy use of artificial edge enhancement, which can make photos appear less natural. In the crops below, especially those from the center of the chart, notice the too-bright and too-dark lines occurring on the edges of high contrast areas.
Raw sharpness results were frequently in between 1500 and 2000 LW/PH of detail, with infrequent spikes above 2500 and valleys below 1000 at MTF50.
Although we observed very little chromatic aberration in our Sample Photos, things were different in the lab. Chromatic aberration was thick and obvious in areas of high contrast, with wide blue or yellow fringes that changed based on focal length. The problem is largely restricted to the edges of the frame however, and also seems to decrease with less optical zoom.
These results are a real shame, the WB850F probably deserves a better score here, since chromatic aberration is rarely a problem in practice. But, just like the noise reduction test, we have to let the score stand for the sake of consistency.
Great performance on paper, but the sample photos tell a different story
If you just look at the numbers, our test results would have you believe the WB850F offers absolutely outstanding noise reduction performance. Artifacting rates stay at or below 1.00% until ISO 1600, and still remain fairly low at maximum sensitivity. However this is only half the story. What our computers can't detect is the qualitative impact Samsung's smoothing software has on image quality. While noise is certainly reduced, this comes at the expense of clean edges, and introduces pixelation even at ISO 100.
Meet the tester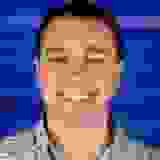 Christopher Snow
Managing Editor
@BlameSnow
Chris was born and raised less than ten miles from our editorial office, and even graduated from nearby Merrimack College. He came to Reviewed after covering the telecom industry, and has been moonlighting as a Boston area dining critic since 2008.
Checking our work.
We use standardized and scientific testing methods to scrutinize every product and provide you with objectively accurate results. If you've found different results in your own research, email us and we'll compare notes. If it looks substantial, we'll gladly re-test a product to try and reproduce these results. After all, peer reviews are a critical part of any scientific process.
Shoot us an email