The NEX-5R will be available mid-October for $750.
If you've ever seen the NEX-5N, then you've pretty much seen the NEX-5R. That is, except for the large new control dial, which displaces the video and playback keys off to the left. The battery compartment is still huge, and indented for extra grip. Most of the body is plastic, with more rounded corners than the NEX-7, but it still doesn't feel quite as..."entry-level" (okay, cheap) as the NEX-C3.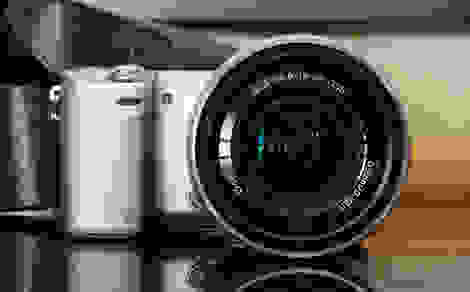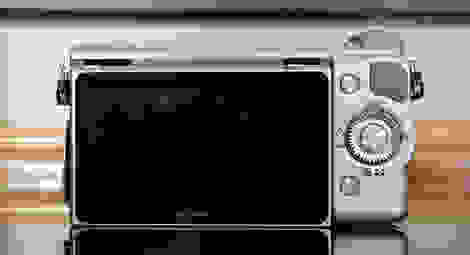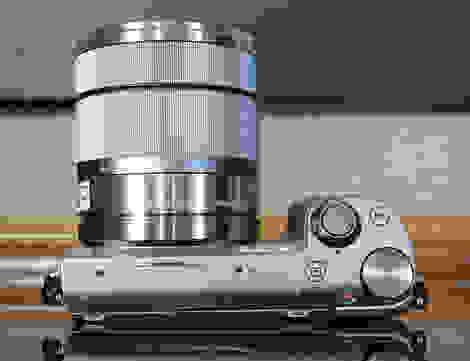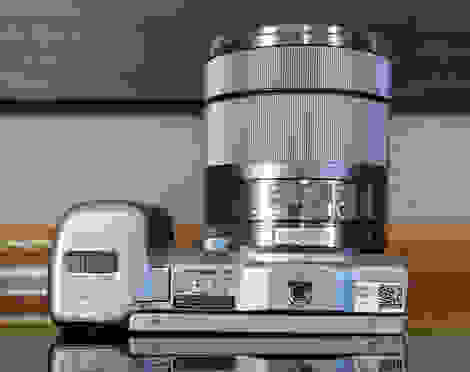 There's a new button right beside the shutter release, and this little guy opens up one of the NEX-5R best new features: the Function menu. This is a quickly accessible, crossbar style interface that's very handy for adjusting the most important shooting variables. It's a good thing too, because the NEX series' menu systems have been—and still are—needlessly complicated. The new control dial helps a bit, but in general the 5R's best menu feature is the fact that there's now an alternative.
This series has never been the easiest to figure out for beginners, but a few new features do ease the learning curve. As we've mentioned before, the new control dial is an excellent addition and makes menu navigation a lot easier (we'll get to that in a minute). The rear LCD, while still using the same display technology and specs, now tilts up a full 180 degrees for self-portrait photography. Sony has also included some logic to make that experience more intuitive, for example the displayed image flips horizontally like a mirror to help with framing.
Other than those, the best new ease of use addition is the Function menu....
Handling is quite similar to every other NEX body, meaning it's a little off balance, but grippy thanks to the large battery compartment. There's a small lip underneath the shutter release, which aids stability, but it's nowhere near as comfortable as, say, the NEX-7's shaped grip.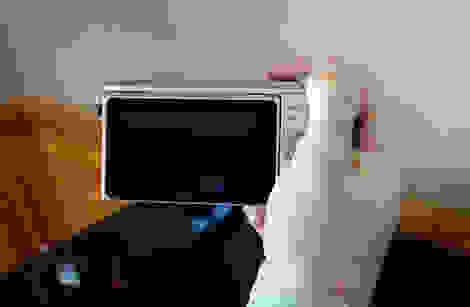 The NEX-5R is not equipped with a hardware mode dial, so you'll need to rely on the somewhat cumbersome menu system for swapping modes. Still, full "PASM" shooting flexibility is supported, with all the bells and whistles like bulb and bracketing.
Just like the NEX-5N, the 5R will support Intelligent Auto and Superior Auto. Both are scene-detecting automatic modes, so they'll attempt to recognize shooting conditions like macro, landscapes, or whether or not you're using a tripod. Each mode removes nearly all manual control, so they're useful for handing off your camera to a beginning for a few moments.
The 5R will shoot in Full HD and store data in AVCHD. Supported frame rates will be 24p, 60i, and even 60p for the best possible motion quality. Sony usually does a great job with camera video, so we're expecting excellence here too. After spending some hands-on time with video mode, we found it quick to start up, and equally quick to adapt automatically to changes in light or focus necessities.
One of the NEX-5R's key advantages over the 5N is continuous shooting performance. Speed is the same, 10 frames per second max, but the new camera can maintain continuous autofocus with tracking while a burst is in progress. We weren't able to get a good sense of what kind of difference this will make, at least not during our limited time with the camera, so this is the feature we're most excited to test out in the labs.
Gear nerds like us will probably be most impressed by the improvements made to autofocus. In addition to the existing contrast detection AF, Sony has also added 99 phase-detection AF points, which is all but unheard of in the mirrorless market.
Honestly the autofocus doesn't seem quite as fast as most SLRs, we're sorry to report. We'll reserve final judgement for our focus test later on, but the first impression was a mild disappointment. It could've been the lighting conditions, we're not sure. But for now this category is a "wait and see."
The NEX-5R will start shipping with the current 5N kit lens, an 18-55mm model with a maximum aperture of f/3.5 to f/5.5, and minimum aperture of f/22 to f/34. Shutter speed in Program Auto extends from 30 seconds to 1/4000th, and bulb mode is also available. Exposure compensation has a range of +/- 3 stops in 1/3-stop intervals.
Sensitivity specifications are not yet finalized, but it looks like the 5R will support the same range as the 5N: ISO 100 to 25,600. This is of course quite a bit better than the average mirrorless camera, so we certainly hope the pre-release specifications stick.
"PlayMemories" Apps
A first for Sony, the NEX-5R will support installable apps, which can be downloaded via WiFi from Sony's servers. This service will be known as "PlayMemories," and will be a closed platform, with apps developed by Sony. Some of the apps already in the works are called Picture Effect +, Bracket Pro, Multi Frame NR, Photo Retouch, Smart Remote, and Direct Upload (to Facebook, at first, with more destinations to come). Sony representatives confirmed the 5R will have enough internal memory to store all the listed apps at once.
We do wonder why these features aren't simply included in the camera to begin with, but hey, people love their apps.
The NEX-5R will of course use the Sony E-mount, which is larger in circumference than the actual height of the camera. The sensor is a brand new design, even though specifications appear to be the same as the 5N (16.1 megapixels, ISO 25,600). Only the 99 phase detection points set this chip apart.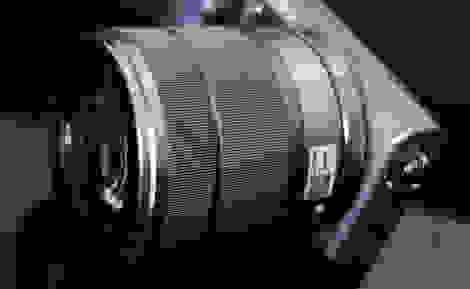 The new LCD panel offers the exact same performance of the previous iteration (3 inches, nearly a million dots, and touch sensitivity), but this time the panel itself is capable of more flexible tilt. The display flips up a complete 180 degrees, causing it to face the front of the camera directly, which is desirable for self-portraits. The screen also tilts down 50 degrees for overhead shots.
Viewing angle and brightness were acceptable, however we only tested the camera indoors. For the first time, the 5R will also support touch shutter, which is of course the only touch screen functionality we can tolerate without complaint.
The camera has no built in flash bulb, however the same 2nd-generation Smart Accessory Terminal found on the 5N resides underneath a plastic door on top of the 5R. Unfortunately it seems like the 5R will not ship with the HVL-F7S flash module, so you may need to make an investment if flash is part of your shooting style.
Other than the Smart Accessory port, two terminals are found underneath a stopper on the left panel. There's a microUSB port here, for PC connectivity as well as battery charging, as well as a miniHDMI port.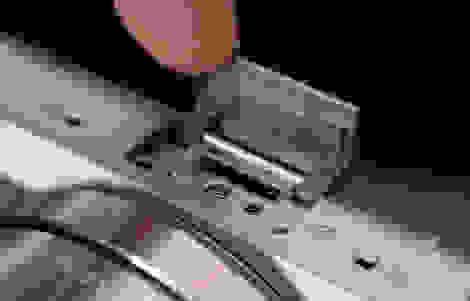 Battery life will be improved over the 5N, out to 430 consecutive shots. That's plenty, and we're happy with the change.
We don't have confirmed specifications just yet, but the NEX-5R will most likely be dual compatible with both SD cards and high-end Memory Sticks.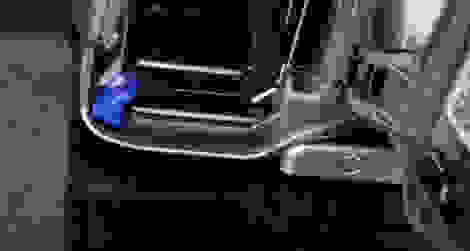 WiFi
WiFi has been trending since the beginning of this year, but it was Samsung that first starting throwing WiFi into cameras that aren't...well, awful. Sony seems to be adopting the same strategy, but at least they have more of a purpose in mind. The NEX-5R will be compatible 802.11b and g signals, in order to support its new installable apps feature.
We're pretty excited about a few of the changes coming with the NEX-5R, most notably the addition of phase detection autofocus. But other than that, this seems to be a relatively light update. This camera therefore doesn't command an upgrade for current NEX owners, but represents a tantalizing new option for potential buyers that haven't quite pulled the trigger yet.
We're surprised Sony decided to flesh out the NEX mid range even further. Then again, who are we to complain about extra choices? Buyers will decide how many models the lineup needs.
But overall, we weren't blown away by the 5R as a complete package. It's just too similar to existing models. We can't predict how it'll perform in our lab tests, though, and Sony has surprised us pleasantly many times before. As always, we'll reserve final judgment until a proper evaluation is complete.
Meet the tester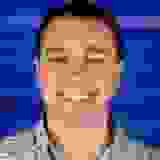 Christopher Snow
Managing Editor
@BlameSnow
Chris was born and raised less than ten miles from our editorial office, and even graduated from nearby Merrimack College. He came to Reviewed after covering the telecom industry, and has been moonlighting as a Boston area dining critic since 2008.
See all of Christopher Snow's reviews
Checking our work.
We use standardized and scientific testing methods to scrutinize every product and provide you with objectively accurate results. If you've found different results in your own research, email us and we'll compare notes. If it looks substantial, we'll gladly re-test a product to try and reproduce these results. After all, peer reviews are a critical part of any scientific process.
Shoot us an email