Alpha-system photographers are sure to be excited about the announcement, since it's the first full-frame camera with an A-mount since the A850, released back in 2009. Sony, however, is positioning the A99 mainly for video capture. It also has the distinction of being one of the smallest full frame interchangeable lens cameras on the market.
The A99 will launch in October, and the body will be relatively affordable at $2,800.
Of course it's a bit ridiculous to talk about the compact size of the A99, since the amazingly small Sony RX1 has been announced alongside. Still, for a full frame interchangeable lens camera, the A99 is remarkably small. Thanks to the translucent mirror technology, the A99's footprint is no bigger than a mid-range SLR, similar to the A77 for example. In fact the whole body weighs in at only 733 grams, while the Nikon D800 weighs 900.
Sony's typical SLR menu system returns for the A99. This interface combines a vertically oriented quick menu with a horizontal tab-based main menu, and if you're familiar with the A77 or the A55 you'll be right at home. This menu system has always reminded us of Canon's, and we find it generally fast and convenient.
This is professional level camera made for experienced users, so you won't find many ease of use considerations built in. For those occasions when it is necessary to hand off your intimidating camera to a novice, Sony has included a fully automatic "green" mode, which is sort of a rarity for high-end cameras.
Again, the A99 is remarkably small for a full frame camera, and light enough to tote like you would for a mid-range SLR. Sony has also gone out of their way to provide plenty of grip and ergonomic features for users. The rear panel is rubberized in just about every place that there aren't buttons, and the rear dial has been angled and moved off to the side for comfortable access. On the front, the right hand grip is double-lipped, giving both your index finger and middle finger a supportive role.
The A99 has a full sized physical mode dial with a central mechanical lock. The dial is surprisingly simplified, with only the four PASM modes, plus three customizable settings, and a few others. We approve.
Sony is hoping to position the A99 as a "pro-spec" video device. The sensor is capable of 1080p video recording at 60 frames per second, and the translucent mirror also unlocks some unique features like full time phase detection autofocus while a recording is in progress. Full PASM flexibility is supported for video mode, and the processor is capable of simultaneous 1080p monitor output.
The A99 also features advanced audio options, including level display, headphone output, compatibility with a Sony XLR adapter kit ($799), and the ability to sync headphone output to either live recording or playback mode. Most importantly, on the front of the body you'll find a new control wheel, which is used for adjusting camera options in total silence.
Like all of Sony's announcements today, continuous shooting performance is not yet finalized. However an early spec sheet suggests 10 frames per second will be possible. The camera certainly wasn't that fast when we used it, but the translucent mirror gives Sony a real advantage here, so we wouldn't be surprised if the 10 fps figure stuck.
This is really cool. The A99 uses dual phase detection autofocus. Not phase plus contrast, this is two separate phase detectors working together. Since the translucent mirror is simultaneously passing light toward the sensor and reflecting some of it up toward the viewfinder, Sony is able to employ a 102-point phase detector on the focal plane, plus a 19-point array above the mirror. Sony claims this allows the software to lock on "three dimensionally," to track both depth and width. We think that's probably marketing schlock, but who knows.
In practice we found the performance was no faster than any other phase detection system, but we haven't spent anywhere near the amount of time we would've liked with this model, so time will tell.
Exposure and metering are predictably flexible. The shutter is capable of 1/8000th or up to 30 seconds, plus bulb mode. Release lag is rated to 50 milliseconds and maximum flash sync speed is 1/250th. The metering system has 1200 zones.
For single shots the sensitivity spectrum ranges as wide as 50-25600, when fully expanded. The sensitivity can be extended further on the high end by using Sony's Multi-frame NR mode, which combines six shots to average out the random noise inherent in high-sensitivity exposures. Sony claims this mode produces "a reduction in noise equivalent to two additional steps of ISO sensitivity."
Of particular interest to us is a new noise reduction algorithm. Sony claims their software is now capable of reducing noise specific to certain areas, so if part of your shot is grainy and part of it isn't, the camera will only smooth the affected areas and leave the rest alone when appropriate. This could be pretty groundbreaking, but we didn't notice a difference during our short time with the camera, so we'll need some lab work to see how functional this new algorithm really is.
Behind the A-mount and the translucent mirror is Sony's new 24.3 megapixel full-frame CMOS. The chip's aspect ratio is 3:2, and features automatic dust cleaning plus sensor-shift image stabilization. In addition to A-mount cameras, the A99 also has confirmed compatibility with Konica Minolta Maxxum lenses.
Just like the A77, the A99's rear LCD monitor flips up and out, and spins completely around. Given Sony's prioritization of video shooting, we weren't surprised to see an LCD panel with moving parts, despite their lack of popularity for pro cameras. It's even possible to position the screen so it faces the front of the camera, for easy self-portrait framing.
The A99's OLED viewfinder is both natural and responsive, the image is quite large as well, despite a low 0.71x magnification factor. The screen's excellent 2 million dot resolution makes the menu interface perfectly legible in the finder, while the eyecup is comfortable and shields outside light sufficiently.
In addition to a hot shoe mount on top of the camera, the A99 features a plethora of connectivity options on the left side of the body, including USB, HDMI, 3.5mm microphone input, and wired (or wireless) remote control.
The high resolution OLED viewfinder actually uses more power than the entire rear LCD. Battery life with the supplied pack is rated to 410 shots with the finder, or 500 shots in live view.
The A99 has two SD memory card slots, and one of them is dual compatible with Memory Sticks as well (give it up Sony). Strangely, new XQD memory cards are not supported.
GPS
Technically this camera is called the A99 V, and we all know what that means.... GPS, whoop dee doo. GPS is all the rage these days, despite our continuing lack of enthusiasm. The camera is still aggressively-priced, so at least it's not like you're paying extra.
The Alpha series has been on an upswing since Sony launched its first translucent-mirror camera in 2010, but the superiority of the A77 really surprised us this year. So to get what is essentially a full-frame version of that camera is big news.
But it's more than just an A77 with a bigger sensor—there are innovative new features here, too, and the lightweight body and relatively competitive price (by full-frame standards, at least) extend the appeal of the A99 beyond professional users.
We're also excited about the A99's emphasis on video. Any manufacturer can claim that its DSLR is positioned for video, but Sony's new silent control dial is an especially smart addition. Combined with extensive connectivity options and full-time double phase-detection autofocus, the A99 may very well become the new standard for SLR video, especially since the Canon 5D Mark III fell somewhat flat.
In a day that's already dense with impressive announcements from Sony, the A99 is yet another high point. We can't wait to get this one in the labs to see if performance will match the potential.
Meet the tester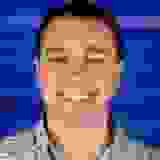 Christopher Snow
Managing Editor
@BlameSnow
Chris was born and raised less than ten miles from our editorial office, and even graduated from nearby Merrimack College. He came to Reviewed after covering the telecom industry, and has been moonlighting as a Boston area dining critic since 2008.
Checking our work.
We use standardized and scientific testing methods to scrutinize every product and provide you with objectively accurate results. If you've found different results in your own research, email us and we'll compare notes. If it looks substantial, we'll gladly re-test a product to try and reproduce these results. After all, peer reviews are a critical part of any scientific process.
Shoot us an email