---
The 12.1 megapixel Sony Cyber-shot T900 packs a large 3.5-inch touch-screen display into a very small body. You slide down the front of the camera to reveal the 4x optical zoom lens, which automatically turns the camera on. Sony hasn't made any announcements about release date, but we don't expect it will be long before you can shell out $379 hard earned dollars for this update to the Sony T700.
Front
---
When closed the T900's front is made of of two brushed metal surfaces. You can slide the top one down to reveal the lens, flash and auto-focus assist lamp.
The camera will also turn itself on automatically, making it fast and easy to get ready for a shot. The lens sits at the far right, with the auto-focus assist lamp directly to the left of it and the flash right next to that.
Back
---
The back of the Sony Cyber-shot T900 is easy to describe, it's one big screen. The 3.5-inch touchscreen is definitely amongst the larger ones you see on any camera, much less a diminutive point and shoot like this.
Sides
---
The only feature found on the sides of the Sony Cyber-shot T900 is a lanyard loop on the right side. Looking at the camera from the side also points out just how thin the profile is at only 0.66 inches (16.3mm).
Top
---
On the top of the T900 you'll find the shutter button with a zoom control surrounding it. Just behind the shutter button is a switch that toggles between video and still capture. Directly to the left is either a speaker or microphone, we're not sure which. To the right is a power button, which you'll only really use when you want to turn the camera off without closing the front slider. Just behind it is a dedicated playback button.
Bottom
---
On the bottom of the Sony Cyber-shot T900 you'll find Sony's proprietary connector that does double duty for both data and A/V out right in the middle. To the right of it is the tripod mount, and to the left is the cover for the battery and memory card slots.
Viewfinder
---
We're not sure where Sony would have put a viewfinder on the T900, even if they wanted to.
LCD
---
The Sony Cyber-shot T900's signature features is the huge 3.5 inch touch-screen LCD display that takes up the entire back of the camera. The touch screen is used to make all your adjustments, thus obviating the need for a dedicated 4-way control. In addition to being large the display is also high resolution, packing in 921,600 pixels.
Although beautiful to look at the key test here is how well the touch-screen functions for controlling the camera. We have not been impressed by Sony's touch-screen implementation in the past. Thankfully the T900 seems to represent a significant step forward. We did not notice any of the inaccuracies, missed presses and lag that we've seen in the past. Although a touch-screen still isn't our favorite method of camera control it does have its pluses, for example on the T900 you have all that screen real estate to show off your photos. And the fact that it isn't as annoying to use makes us much more willing to tolerate it.
Flash
---
The T900's flash is located almost directly to the left of the lens on the front of the camera. All that sits between it and the lens is the auto-focus assist lamp. We wish that Sony had found some way to move the flash to the opposite side of the camera, as it is you can bet that you'll get red-eye problems with the T900. According to Sony the T900's flash is good out to 9.5 feet in auto mode.
Lens
---
The Sony Cyber-shot T900's lens sports a 4x optical zoom with a focal range of 35-140mm (35mm equivalent) along with Carl-Zeiss landing. Obviously packing in any kind of optical zoom in a camera this small is going to require some compromises to pack all the elements into the available space. When we reviewed the T700 we saw this show up in our low light testing. Chances are that this will also be an Achilles heel with the T900, although we'll have to wait until we get it into our labs to confirm this. Especially considering the maximum aperture on the lens is a mediocre f/3.5.
Jacks, Ports & Plugs
---
The only port found on the Sony Cyber-shot T900 is on the bottom of the camera, directly to the right of the cover for the battery and memory card. As is typical for Sony you have a proprietary connector that does double duty for both A/V out and data transfer. The T900 is also supposed to ship with a stand that includes various connections, including an HDMI out, unfortunately we weren't able to see this.
Battery
---
As you'd expect the T900 has a very small battery that sits under a cover on the bottom of the camera, right next to the memory card slot. Sony rates the battery for 200 shots, which means that you might want to keep a spare battery and/or charger handy if you expect to take a lot of shots.
Memory
---
The Sony Cyber-shot T900 supports Memory Stick Duo Pro memory cards, up to a capacity of 16GB. Although not quite as ubiquitous as SD/SDHC cards, its not difficult to find Memory Stick Duo and the price difference is minimal.
Design & Appearance
---
The Sony Cyber-shot T900 is an attractive camera that will likely appear to the younger set looking for slim and sexy. Those who like to accessorize will also appreciate that it comes in four colors: silver, black, red, and bronze. We also like the design of the slide-down front, not only is it practical but it's just kind of cool as well.
Size & Handling
---
The Sony Cyber-shot T900's size means that it isn't quite as comfortable to handle as larger cameras with a dedicated grip. The back of the camera, in particular, causes problems as they're simply no thumb rest. This means you will need to hold the camera between two fingers on the top and bottom, a fundamentally less stable grip. This means you'll often find yourself holding the camera with two hands to steady your shots. Of course there will be many who will be happy to deal with some handling issues for the convenience of a camera tiny enough to slip into any pocket without noticing it. Measuring 3.9 x 2.4 x 0.66 inches and weighing in at only 5.2 ounces this is truly a tiny camera.
Menu
---
The Sony Cyber-shot T900's has two menu systems that can be reached form the main display. At the top left you'll find a button for the Home menu, which is a tabbed interface with large finger-friendly buttons. Most of the time, however, you'll find yourself using tapping the Menu button at the bottom left of the screen to access a tabbed interface of the most commonly used features.
This menu arranges three functions at a time on the left side of the display. Tapping on one will bring up the options for that feature to the right. There are a total of three pages of options accessible from here including access to important features like ISO and exposure compensation.
Ease of Use
---
The biggest issue with ease of use on the Sony Cyber-shot T900's predecessor was the poor performance of the touch-screen. The T900 has made great strides in this area, the touch-screen is much more responsive and accurate. It's still not as fast as using a dedicated 4-way control, but gone are the frustrations we've encountered on previous Sony touch-screen devices. It does still require you to use two hands to make quick adjustments, however, as you need to brace the camera as you press down on the screen to get the best response.
Auto Mode
---
The Sony Cyber-shot T900 offers three different automatic modes. First up is the iAuto mode, which takes care of most options for you. There's also a separate Easy mode that not only does everything automatically but also simplifies the interface to make the T900 even easier to use. For those who want more control you can use Program mode. This automates exposure but gives you access to the most additional controls. In this mode you get four new icons at the bottom of the screen for focus, metering, ISO and exposure compensation.
Movie Mode
---
One of the big upgrades on the Sony Cyber-shot T900 over its predecessor the T700 is support for 720p HD video recording. The T700 was only able to handle 640 x 480 VGA quality. It seems like 720p video recording has become something of a standard feature on more expensive point and shoots, and the T900 certainly qualifies on that score.
Drive/Burst Mode
---
The Sony Cyber-shot T900 offers continuous shooting as well as three bracketing options. With continous shooting turned on you can take a maximum of 100 shots at 1.8 frames per second.
Playback Mode
---
Playback on the Sony Cyber-shot T900 offers up a touch friendly interface, similar to what we see in image capture. You enter playback mode by pressing the dedicated button just above the display on the top bezel of the camera. Once there you will see your latest image or video with icons arranged around the edges for navigation, menus, delete, zoom and a slide show. Tapping on a point in the picture will also take you to zoom mode, where you use the touch screen to pan and zoom. Pressing the menu button will give you a selection of editing options, including red-eye removal, rotation and a variety of different effects.
Custom Image Presets
---
Tapping on the mode icon just above the Menu button towards the left of the screen will allow you to select your capture mode. In addition to automatic modes there are five scene modes available in this view. There's also a separate Scene button that will bring up even more scene modes, as you see below. At the top level you can choose from landscape, twilight portrait, twilight, gourmet, high sensitivity, and soft snap, which blurs the background a bit while keeping your subject in focus.
Pressing the Scene button will give you five additional scene modes you can select from. These are beach, snow, fireworks, underwater, and hi-speed shutter.
Manual Controls
---
The Sony Cyber-shot T900 doesn't offer users any manual exposure controls like aperture or shutter priority modes. You can make some adjustments in Program mode to things like ISO and exposure compensation, but this is about it. Not surprising on a small point and shoot like the T900, we don't think it's targeted at photographic control freaks.
Focus
---
In program mode you can choose from a variety of different focus modes, including various focal distances as well as Multi, Center and Spot auto focus. Face detection is on board, as you'd expect, as well as smile detection. You can also lock focus by tapping on the screen wherever you want.
This is one of the nice benefits of having a touch screen, for example below we've tapped near the top of the screen and you'll see the focal box has moved there. To unlock focus tap on the Off button that appears towards the right side of the display.
ISO
---
When in Program mode you can tap on the ISO button that appears at the bottom of the screen to select from ISO settings that range from 80 to 3200. There's also a high ISO mode available as a scene mode, although there's no information about the exact ISO number you get when using this. Frankly for a point and shoot like this we recommend you don't push the ISO much past 400 or 800, not if you want to get good results.
White Balance
---
The T900 allows you to select from seven different white balance modes, including Auto, Daylight, Cloudy, three Fluorescent settings, Tungsten, and flash. There is no support for manual white balance.
Metering
---
You have three metering options on the Sony Cyber-shot T900, Multi, Center, and Spot. These are only available in Program mode, where an icon for adjusting the metering type appears at the bottom of the screen.
Although there's no manual control over aperture and shutter speed you can access exposure compensation in Program Mode, once again via a button on the bottom of the screen.
Shutter Speed
---
The Sony Cyber-shot T900 has an unimpressive shutter speed range that goes from one second to 1/,1000 of a second in Program mode. In auto you can double your long exposure time to two whole seconds. There's also a twilight scene mode that gives you longer exposures in dark conditions, although you are recommended to use it with a tripod.
Aperture
---
The Sony Cyber-shot T900's is decidedly mediocre, with a maximum aperture of only f/3.5 at the wide end. This will have a significant impact on low light performance as you will need to boost ISO or use exposure compensation to try and gather more light. The result is likely to be some serious problems with noise or loss of detail if aggressive noise reduction is applied. We'll find out for sure when we get the camera in for review.
Image Stabilization
---
We were pleased to see that the Sony Cyber-shot T900 uses optical image stabilization to help counteract camera shake. Cameras this small usually rely on software tricks like boosting the ISO rather than actually moving the elements.
Picture Quality & Size Options
---
The Sony Cyber-shot T900 offers eight different picture size options, ranging from the full 12 megapixels to VGA (640 x 480), all at a 4:3 aspect ratio. You can also select from an 11 megapixel 3:2 size and two 16:9 sizes at nine and two megapixels.
Picture Effects
---
There are three picture effects available that you can apply to photos before you shoot. These are Vivid, Sepia and Black and White. There are also a variety of different effects you can apply in playback mode.
Meet the tester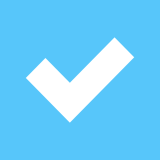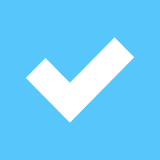 Alfredo Padilla
Editor
Checking our work.
We use standardized and scientific testing methods to scrutinize every product and provide you with objectively accurate results. If you've found different results in your own research, email us and we'll compare notes. If it looks substantial, we'll gladly re-test a product to try and reproduce these results. After all, peer reviews are a critical part of any scientific process.
Shoot us an email