Logic dictated that there was room between the RX100 and RX1, perhaps something with an APS-C sensor and a price around $1,000. Last year Sony finally released such a middle-ground model with the Cyber-shot RX10 (MSRP $1,299.99), but it was a fixed-lens camera with an 8.3x zoom built surprisingly around another 1-inch sensor. While the RX100's 1-inch sensor is large compared to most point-and-shoots in its price bracket, the RX10 costs nearly twice as much, competing with loads of cameras with bigger sensors. At $1,300 with a relatively small sensor, it seems like the RX10 is set up to fail.
Is Sony really justified in charging high-end DSLR money for, essentially, a souped-up bridge camera? With less zoom than a true superzoom, and a higher price tag than dozens of high-quality interchangeable lens cameras, the RX10 has to really prove its mettle to make sense. Luckily, the RX10 is one of the highest performing point-and-shoots we've ever tested, thanks to its superb lens. But given that it costs almost twice as much as its nearest competitor, is it really worth it?
Design & Handling
Feels like it's almost worth the money…almost.
With a fixed lens and a price tag just a few cents below $1,300, the RX10 had better begin making its case as soon as it's taken out of the box. Thankfully, with its premium build quality and collection of top-notch hardware, Sony's flagship bridge camera makes a pleasant first impression.
Even though it's smaller than most DSLRs, the RX10 manages to strike a great balance between form and function. The minute your hand wraps around its slightly toothy grip, it just feels great to hold. Its heft is just enough to feel "serious," yet it's light enough to not be overly fatiguing to carry all day long, even with the massive lens. And boy, is the lens big.
The lens itself cuts an imposing figure, dominating the camera's profile. The housing is entirely metal, and it's cool to the touch as you pick it up for the first time. The lens extends a couple of inches out from the body, with a truly massive diameter that fills the camera from bottom to top thanks to its f/2.8 aperture throughout the zoom range, with room enough for large aperture and zoom rings.
The two options for controlling zoom are both a pleasure to use. The traditionally located zoom toggle surrounding the shutter button is nice, but we were surprised at the zoom control ring around the lens itself. Unlike other cameras, this lens-mounted zoom toggle doesn't just replicate the standard zoom lever. Instead, the front ring feels more like a direct physical control. It's still zoom-by-wire, but control is fine enough that you can easily adjust a millimeter or so at a time.
Just behind the top plate's zoom toggle you'll find a mode dial, as well as an exposure compensation control. Our one gripe here is that we wish the printing on the EV comp dial were clearer, since it's hard to read at an angle. If you find your exposure a little out of whack, you'll want to double check on the rear screen what it is set to.
One bonus that gives the RX10 an unmistakable DSLR-like appeal is a top-plate monochrome LCD. Even though it doesn't display as much information as the kind you'll find on a camera like the Nikon D800, it's handy to refer to in bright daylight. The screen has a red backlight that, like on Sony's SLT cameras, always must be activated by a separate button. It's a cute nod to the RX10's big brothers, but we would have preferred the backlight to be automatic, activating whenever you half-press the shutter in dim conditions.
But without a doubt, the most satisfying component of the RX10's body is the dedicated aperture ring. The ring is slightly more narrow than the zoom ring, but has a raise profile on the sides that differentiates it from the rest of the lens housing. Even better, there's a switch on the bottom that lets you alternate the ring's movement from a silky smooth action to one with hard notches for each setting. We prefer our aperture rings to have detents, but no matter what kind of shooter you are this ring just begs to be used. There's absolutely no wobble in its operation and, like most of the camera's dials, it feel responsive and accurate. Though auto-only beginners can get by just fine here, if you're not at least shooting in aperture priority, you're missing out on the RX10's best feature.
Features
Fully loaded for quality HD video and stills
As a hybrid camera, the RX10 aims to be the best of both worlds, satisfying both video and still shooters. While some might argue that there are better options for nearly the same price, none of them are fixed-lens models with a fast continuous aperture. Sony is aiming this camera squarely at the amateur who wants a great camera without investing tons into any one lens system. After all, most mass-market DSLRs never have the kit lens taken off.
And if you're stuck with just one lens, the RX10's isn't a bad one to have. While it might not seem like the most super of superzooms—with many in the category stretching all the way past 40x, 50x, to 60x optical zoom—the RX10 is happy to offer up a very useful 8.3x zoom that easily covers most normal shooting situations. What you get in return for a much more reasonable amount of reach is that relatively large 1-inch sensor, compared to those binocular-like superzooms, all of which come with much smaller 1/2.3-inch sensors. Sony's gotten very adept at designing around these 1-inch sensors by now, and the one here is the same 20-megapixel backside illuminated CMOS job we saw in the RX100 II.
And then there's that constant f/2.8 aperture. Where most superzooms have their apertures squeezed as you actually zoom in on your subject, the RX10's continues to let plenty of light in. It solves one of the big conundrums of superzoom cameras; people often buy them to get capture action shots (sports, mostly) from far away, but by zooming that far, the camera suddenly doesn't have enough light to capture action anymore. The RX10 gives up quite a bit of reach, but there's no diminishing returns as you actually use the lens.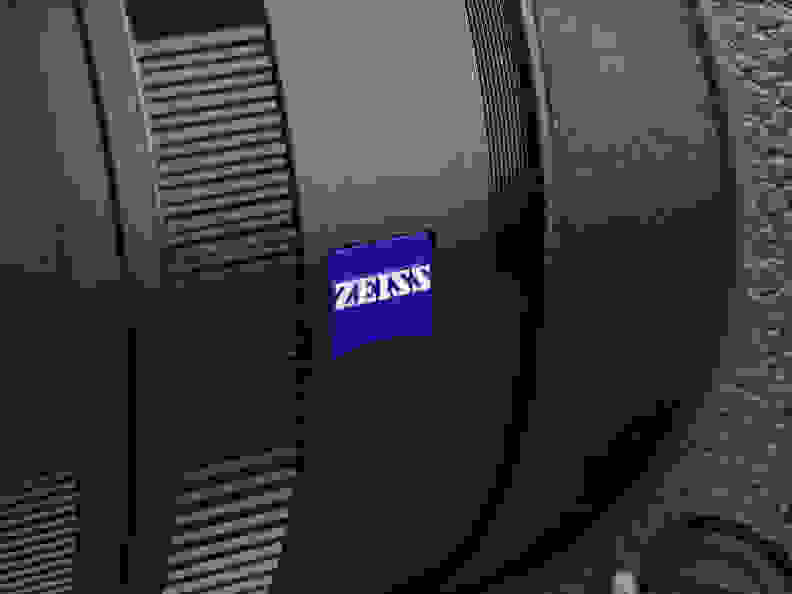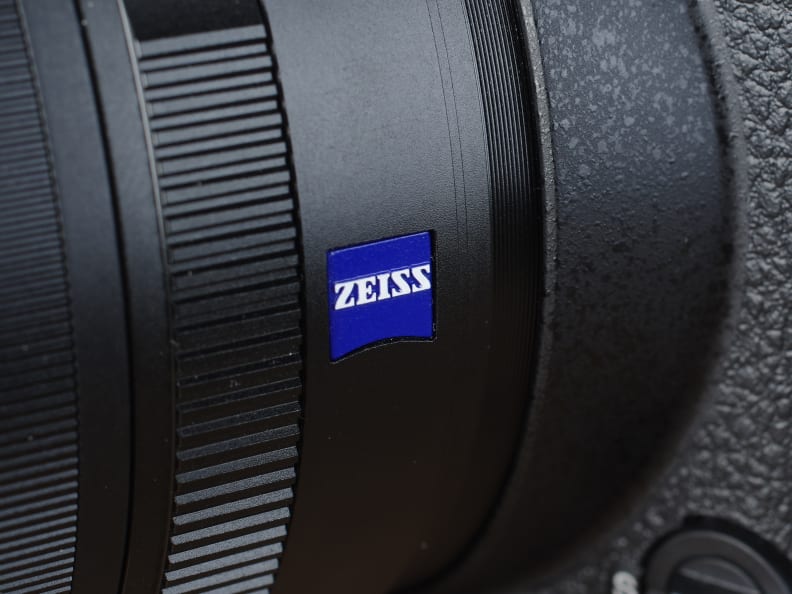 On the video end, the RX10 provides just about everything a budget-conscious video shooter could hope for. We're talking the whole enchilada—headphone/mic jacks (with an option for XLR via an external hotshoe-mounted breakout box), and a full array of HD frame rates and quality options. Full PASM shooting modes paired with the RX10's solid body and plentiful controls could make this a dream come true for a documentarian or reporter. For close to the body-only price of the bog-standard Canon EOS 70D, you could grab an RX10, which includes the flexibility that its zoom lens affords (and you get a headphone jack, to boot!).
Like a DSLR, the RX10 features a viewfinder. Even though it's not an optical viewfinder like you might find in the EOS 70D, the RX10's electronic viewfinder is a sharp little number which easily ranks up there with other EVFs we've tested in the past year or so.
As you'd expect with such a premium price tag, the RX10 includes basically everything but the kitchen sink. WiFi with NFC will aid in social sharing of photos, and a tilting rear LCD is great for off-angle shooting at events and when shooting video. Another feature du jour is moisture/dust sealing. While we might hesitate to throw the RX10 in the shower or under a faucet, it's a perfect feature to underscore this RX's go-anywhere, do-anything image.
Performance
Exactly what you'd expect
Even more than the RX100 cameras, the RX10 absolutely provides near-DSLR quality from its 1-inch sensor, and that goes for video and stills. It's a true rock star in the point-and-shoot category, backing up its high price tag with very pleasing results. While something like the Ricoh GR—a fixed-lens camera with an even bigger APS-C sensor—can give it a run for its money, nothing in this category provides this level of image quality with this much zoom and a constant aperture in a sealed package.
In our testing, we found that there was enough variety in the RX10's color modes to please most shooters. Overall, JPEG color accuracy was solid, besting some entry-level DSLRs when you shoot in the Deep color mode. The few digital filters that the RX10 includes are fun, but still lack the impressive depth of the filters that Micro Four Thirds cameras from Panasonic and Olympus offer up.
Noise control is pretty aggressive when you're shooting in JPEG, with few options to dial it back. If you leave the settings in the default Standard mode, you'll see some pretty crazy noise reduction kicking in on the high end of the ISO scale. In fact, the amount of noise never crossed even the 1% mark at ISO 12,800, compared to 4.51% at the same ISO with NR turned all the way down. Noise reduction may ultimately make some shots look worse by trading ugly grain for blurry, smudged details, but for those who don't care to edit their photos on a computer later, it's a necessary evil.
Video was a strong suit for the RX100 and RX100 II, and the RX10 ups the ante even more with its fast zoom lens. Video shot at the RX10's top 1080/60p frame rate looked colorful and smooth, with sharp detailing and little visible artifacting and macroblocking. We were even able to shoot at levels as low as 7 lux—less than a parking lot at night—with auto gain on. That's not bad at all for a sensor that's significantly smaller than what you'd find found inside an average DSLR.
Conclusion
Sure it's expensive, but it's unlike anything else out there.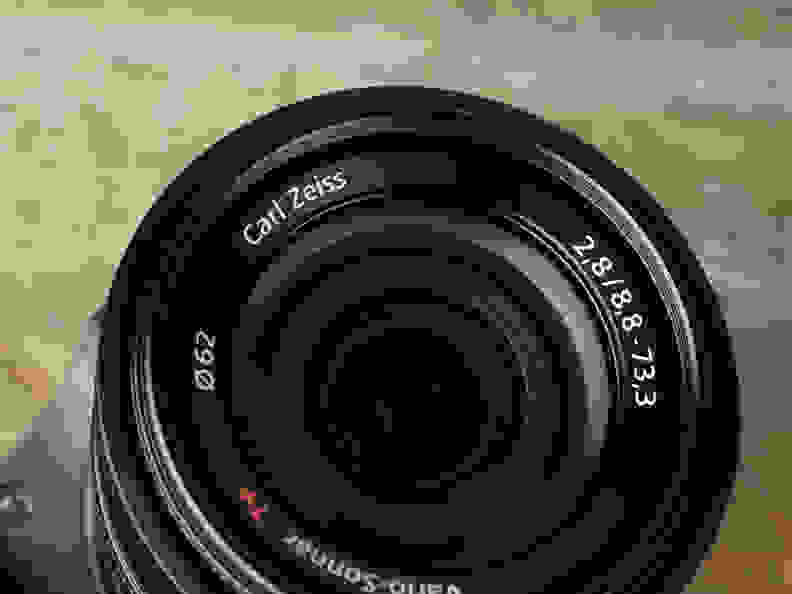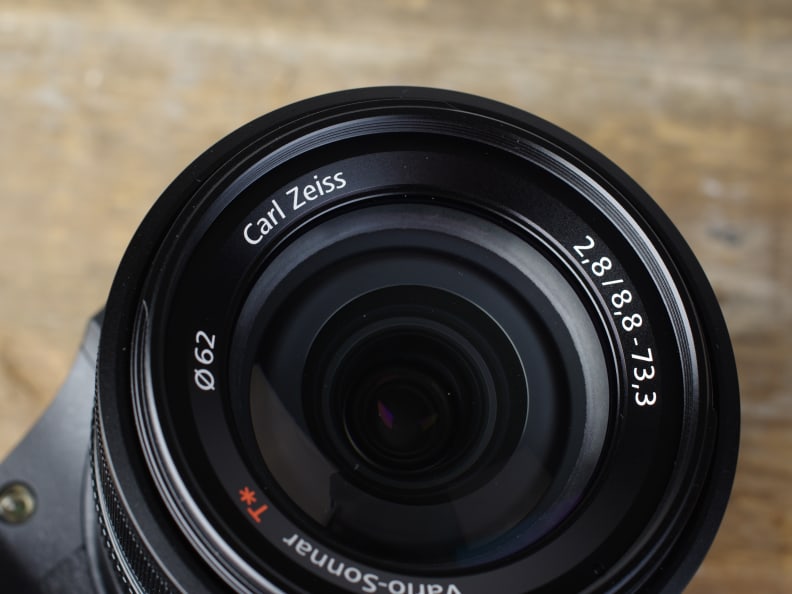 In a vacuum, there are two ways to look at the RX10: it either offers an unbeatable combination of features and performance for a point-and-shoot, or it's too expensive to justify its existence. In reality, both are true. It's the best all-around point-and-shoot money can buy, but that's almost to be expected since it's also the most expensive one on the market. Given the high cost and that we expected the RX10 to be something closer to the Nikon Coolpix A or Ricoh GR, we were initially quite disappointed with the RX10. After shooting with the camera, though, we've changed our tune quite a bit. We're actually glad that Sony zigged when a zag was the obvious move.
First, let's just be clear: In terms of pure potential performance, there are better cameras for the money. Many of them. And you can rather easily get something like the Olympus OM-D E-M10 and a better (albeit prime) lens for less than $1,300. But either as a dedicated still camera or a hybrid solution, the RX10 provides an original blend of features that few other cameras can truly match, and it does it right out of the box.
The best thing that the RX10 has going for it is that it requires no additional investments. You won't get bogged down with lens choices, and you won't have to carry around extra optics for a variety of use cases. It is what it is—and we think that's more than enough for some videographers and still shooters.
If you're a minimalist, the RX10 is your one-stop shop—it's a superzoom, it's a DSLR-replacement, and it's a camcorder in a confidence-inspiring enclosure. If you want a camera that can do everything well that you don't have to think about, the RX10 is a fine choice. It's stout enough to travel anywhere, more than sharp enough for posting to the web or making very large prints, and it transforms into a quality video solution at the push of a button. It doesn't have any performance weak spots, other than the existential crisis that always comes with investing so much in a camera that you'll never put a better lens on.
If you had to own only one camera, could the RX10 be that camera? We think that for some, it'll fit the bill.
It's certainly an interesting thought exercise. If you had to own only one camera, could the RX10 be that camera? We think that for some, it'll easily fit the bill. The RX10 is the best performing point-and-shoot we've ever tested (for now), making it a one-of-a-kind option. Those interested in pure performance or learning to grow with their camera can definitely find better values, but if you're in search of top-shelf performance and you're disinterested in building a collection of lenses, the RX10 is a fine choice.
By the Numbers
We had an inkling going into the RX10 testing process that this would be a high performing camera. After all, its sensor comes from the formidable RX100 II, which was a top-scoring point-and-shoot.
As it turned out, with its upgraded image processor and great lens, the RX10 became the highest scoring point-and-shoot we've ever tested (as of this writing).
Color Accuracy and White Balance
Improving on the only-okay color accuracy of the RX100 II, the RX10 offers up more accurate color modes. We found that the most accurate mode, Deep, offered up a ∆C00 of 2.11 and a saturation of 112.4%, with 100% saturation being the ideal. The RX10 also has additional special color modes for leaves, night, sunset, and landscape to enhance those specific conditions.
We found that the white balance performance could have been just a bit better, with results that were too far from ideal when shooting with auto white balance. The test that trips ups most cameras, incandescent lighting, saw color errors of up to -2772 kelvins, while errors were much more acceptable under daylight. Custom white balance was, overall, less strong than we've seen from some mirrorless cameras recently.
Resolution
Unsurprisingly, the RX10 bested our resolution test, scoring highly thanks to a well-designed Zeiss lens and some software trickery. Even though the lens itself should provide adequate sharpness on its own. We noticed some really heavy oversharpening in the JPEGs that we tested—up to 23% oversharpened in the most egregious instance.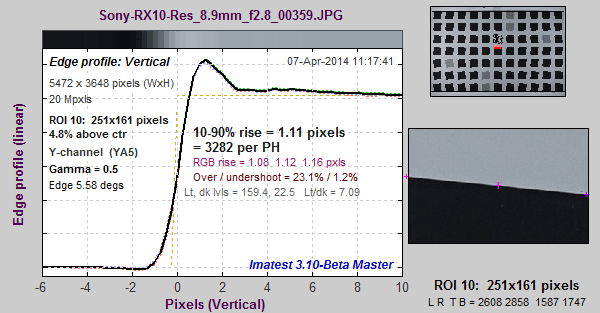 That said, you can expect nice results from the RX10's imaging stack. The f/2.8 constant zoom lens provides excellent balance, as it's smaller than an equivalent lens on a DSLR. The 8.3x optical zoom is more than enough for most use cases, and arguably the camera's best single feature. The constant aperture and bigger sensor make it bigger than the zoom ratio might suggest, but it's a tradeoff for gaining such high image quality.
Video
The RX10 truly lives up to its mandate as a jack-of-all-trades. Not only can you expect high-quality stills, but the video looks great too. We were impressed with the sharpness of details in paused frames, and the smoothness of objects in motion. We noticed very little artifacting in our sample footage.
In our bright light sharpness test, we measured 715 lp/ph horizontal and 700 lp/ph horizontal. Even in low light, there was plenty of detail with 615 lp/ph horizontal and 650 lp/ph visible on the vertical section of the chart.
Even when the lights are dim, you'll be able to get usable footage with the RX10. We were able to capture an image at 50 IRE with just 7 lux of available light.
Not only will you see good performance, the RX10 comes loaded with the video features you'd expect in a hybrid camera. There's a microphone jack, and a headphone jack. Sony also saw fit to include not only a 1080/60p top recording mode, but also a native 24p. If you shoot in AVCHD, you can get high bit rate video at 28 Mbps. We can see this camera becoming a cult favorite with documentarians and indie filmmakers of all stripes.
Noise Reduction
With its bigger-than-average sensor, the RX10 offers up a full range of ISO sensitivities. What we found in our tests is that even with the default noise reduction—Standard—turned on, the RX10 aggressively crushes noise in JPEGs.
At the RX10's highest ISO, 12,800, we found that the noise never even crossed the 1% threshold, much less the 2% noise level we use as a rough benchmark for printability. Contrast that with the 4.51% that we measured with NR turned off. If you're going to shoot JPEGs and you want slightly less aggressive NR, you'll want to choose the Low option.
However, with those default setting on, we shot our still life for the below results. If you shoot with Auto ISO, you'll get the best results if you limit the camera to sensitivities below ISO 3200. You can thank the RX10's bigger sensor for its DSLR-quality output, even at higher ISOs. The top two ISOs really lose a bunch of detail, and should be reserved for low light emergencies.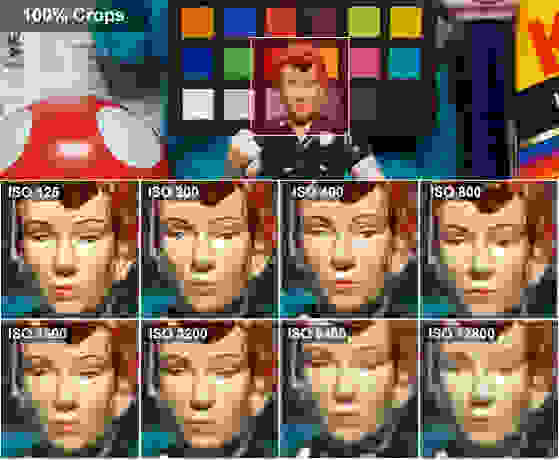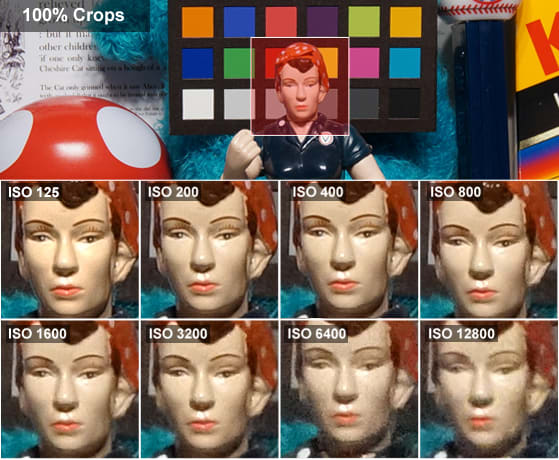 Continuous Shooting
The RX10 proved itself to be fairly adept at continuous still shooting. While you don't have the benefit of phase detection to aid in continuous autofocus, we saw performance of 10 frames per second with focus locked on the first shot.
The only downside is that the buffer fills up eventually, slowing your rate to a little more than 1 fps after you shoot 18 JPEGs. That's faster than comparatively-priced DSLRs, but it's a lot less shots than we were able to shoot with some mirrorless cameras you can buy for a similar price.
Meet the tester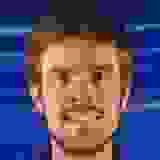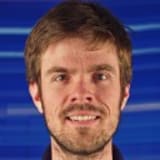 Brendan Nystedt
Contributor
@bnystedt
Brendan is originally from California. Prior to writing for Reviewed.com, he graduated from UC Santa Cruz and did IT support and wrote for a technology blog in the mythical Silicon Valley. Brendan enjoys history, Marx Brothers films, Vietnamese food, cars, and laughing loudly.
Checking our work.
Our team is here for one purpose: to help you buy the best stuff and love what you own. Our writers, editors, and lab technicians obsess over the products we cover to make sure you're confident and satisfied. Have a different opinion about something we recommend? Email us and we'll compare notes.
Shoot us an email